A blue Toyota Vitz motor car was destroyed by fire on Saturday night.

According to reports, firefighters from All Saints Fire station responded to the incident around 10:30.
It is unclear what started the blaze, but images from the scene showed the vehicle parked in bushes in the Crabbs area.

Investigations are ongoing into the matter.

No injuries were reported.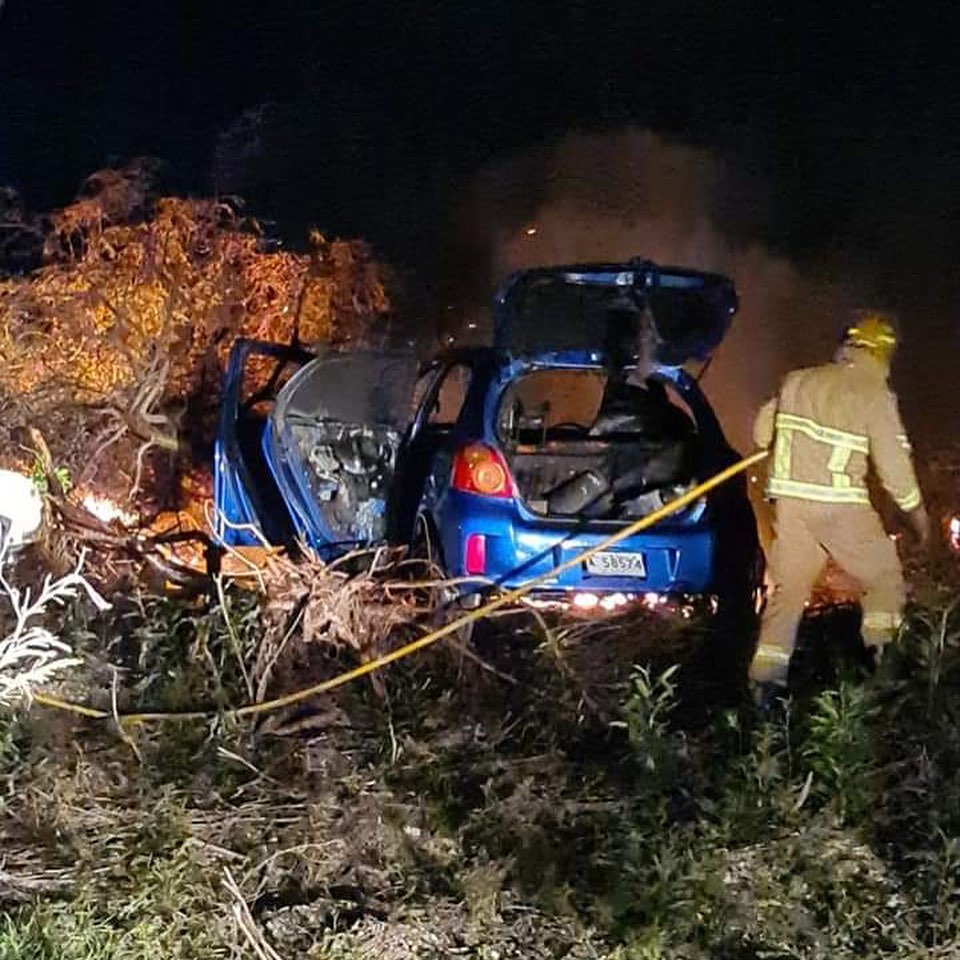 Support Antigua Newsroom from as little as $5 – it only takes a minute. If you can, please consider supporting us with a regular amount each month. Thank you.