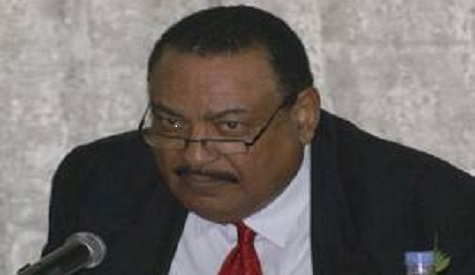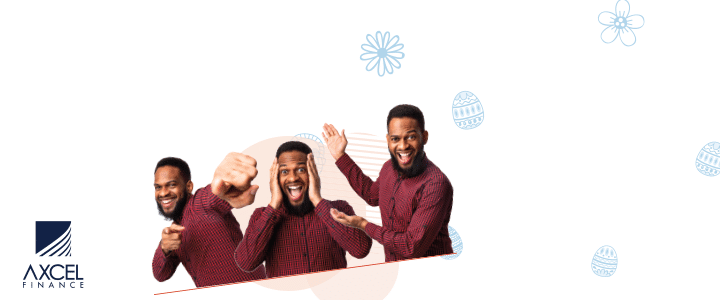 By Desmond Brown – Executive Editor

A former prime minister here on Monday rebuked United States President Donald Trump for withdrawing from the 2015 Paris Climate Agreement.
During a special sitting of Parliament to discuss the devastation caused by Hurricane Irma on Barbuda, former Prime Minister and National Hero Sir Lester Bird said it's time Trump and other "naysayers of climate change" wake up and face reality.

"Our government and this honourable house must redouble their determination to confront the naysayers of climate change, however big and powerful they may be, even when we have a president of the United States who should really be chastised for withdrawing the United States from it [the Paris Climate Agreement].

Although the United States remains part of the United Nations Framework Convention on Climate Change, in June this year President Trump ceased all implementation of the non-binding Paris accord.
That includes contributions to the United Nations Green Climate Fund (to help poorer countries to adapt to climate change and expand clean energy) and reporting on carbon data (though that is required in the US by domestic regulations anyway).

"Hurricane Irma nails the lie to all who claim that climate change and global warming are fantasies," said Bird, who was the second prime minister of Antigua and Barbuda, from 1994 to 2004.


A powerful Hurricane Irma, churned its way across Barbuda leaving one person dead and millions of dollars in damages. An infant was killed during the monster hurricane, according to the country's Prime Minister Gaston Browne.

When Irma's core slammed into Barbuda, its maximum sustained winds were 185-mph, well above the 157-mph threshold of a Category 5 storm.

Browne initially estimated the damage on Barbuda to be about $150 million. The island's 1,800 inhabitants have since been evacuated to the mainland Antigua.

"The increased heat of the sea fed Irma's size and intensity. The world has never witnessed a hurricane of the strength and size of Irma when it stormed through Barbuda leaving destruction and devastation in its path. Little Barbuda stood no chance against such a gigantic force," Bird said.
"That is why I urge the government and this honourable house to continue to fight in the international community for mitigation against climate change and for the means to build up resilience in our island states; not just Barbuda but all of the island states that are low level.

"The prospect of climate change could even bring Tsunamis and undermine the existence of these islands as is demonstrated in Barbuda," Bird added.
Saint Lucia's Prime Minister Allen Castanet recently reiterated the call for developed countries to assist Small Island Developing States (SIDS) in their quest to combat the effects of climate change, saying time is running out for small states such as those in the Caribbean as they struggle to develop infrastructure capable of withstanding changes in weather conditions.

"I am going to keep pounding on the table and letting my voice be heard explaining that the SIDS cannot wait," Chastanet said.
Meantime, Bird said Caribbean civilization is under threat because of climate change.

"Barbuda now lies prostrate, dispirited and depressed, a mangled wreck as the Prime Minister [Gaston Browne] has said. It is positive proof that the very existence of our civilization is now under deadly threat," Bird said.
"This is the first time since the 18th century that there is no human person legally living on Barbuda. Over 300 years of human habitation has been abruptly interrupted. That must not be the fate of our island communities. Our heritage, our civilization, our identity depends on it."
But Bird conceded that poor building standards on Barbuda are partly to blame for the level of destruction.
"I am also conscious that Barbuda may have fared better, even in the full focus and glare of Irma's eye, if its building standards were high, were implemented and were enforced.
"This situation will continue particularly since global warming and sea level rise cannot be reversed. Barbuda has to be rebuilt to a higher standard with internationally acceptable building codes and regulation," Bird added.
Advertise with the mоѕt vіѕіtеd nеwѕ ѕіtе іn Antigua!
We offer fully customizable and flexible digital marketing packages.
Contact us at [email protected]