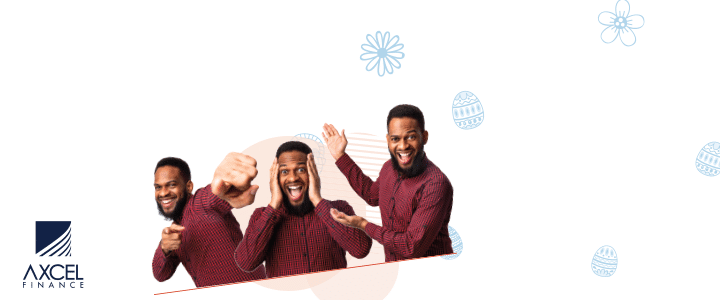 The pandemic has brought most of the families together and helped us realize the importance of having a family. It is the perfect time to start bonding with your friends and family because you never know what might happen next and these are the moments that you will cherish after on. One of the ways by which you can bond with your family is by playing Scrabble. Scrabble is a popular board game that is played in many households around the world because not only is Scrabble fun to play but it has different mental benefits that can help exercise your mind and keep your brain healthy.

Board games are a fantastic way to bond with your family. There are different board games available but some of them are very complex, having varying sets of rules and some are simple but not as fun as Scrabble. However, playing Scrabble is not only fun but has several other benefits such as it can help improve your social relationship and it is also food for the brain. Let's have a look at some reasons Why You Should Start Playing Scrabble Right Now:
1. Easy to Learn and Play
As mentioned, understanding the rules of some board games can be very challenging but for Scrabble that is not the scenario. Scrabble doesn't have any sort of complicated rules and it is one of the easiest board games yet very fun and exciting to play.

To compare Scrabble with other board games, you need letter tiles and a Scrabble board to start playing the game whereas with other board games there are complicated rulebooks, different spells, and trap cards, and different characters, each having a unique ability.

To play Scrabble, just whip out your Scrabble board and letter tiles, distribute the tiles to players, choose the dictionary that will be used as a reference in case of a conflict and that is it! You can then start playing the game.
2. Helps Expand Vocabulary
Scrabble is about letters and words. Mixing and matching different letters to put together new words on the board. Scrabble is a perfect game for people who have a weak vocabulary or are not native English speakers because it is an excellent way by which you get to learn new words and their spellings. Plus, whenever you come across a new word or phrase, you search for that word in the dictionary and know its meaning and usage.

The rules dictate that dictionaries or books are not allowed, but since you are in the learning phase of the game, you can look for the meanings of new words in the dictionary that you come across in the game. You can also keep notes of new words that you discovered and find all about those words later on.


If you are a newbie at Scrabble then you can also take help from different tools such as Word Unscrambler or Anagram Solver that will help you get at the game. Of course, the use of such tools isn't allowed but since you are training and learning the game, you can use them.

3.Mental Exercise
If you want your brain to stay sharp and healthy then you need to make sure that you exercise your brain but exercising your brain doesn't have to be stressful or boring. You can easily exercise your brain by playing games such as Scrabble which have certain cognitive and intellectual benefits.

Getting to unscramble words can be a challenging thing to do, especially in your mind but as you play the game, you progressively get better at it. Along with that, when you play Scrabble then different regions of your brain are used, especially those known for working memory and visual perception. So, Scrabble is not only fun to play but also a great way to keep your brain in shape.

4. Helps to Connect With Family & Friends
Scrabble is a great way to bond and stay in touch with your family and friends. Not only does Scrabble bring healthy competition to the table that is always exciting but you get to play together with your close ones and have fun conversations which can be really good for connecting with family and friends.
Plus, Scrabble can easily be played online and you can use different online platforms such as Zoom to join your friends on a conference call and play together online.

5. A Game for All Ages
Some games are age-restricted and that includes several board games too but Scrabble is one of those games that are available for people of all ages. No matter how old you are, whether you are a child, a young adult, or an elderly senior, everyone can play Scrabble and for kids especially, playing Scrabble can be beneficial as it helps their minds to stay sharp and active which can improve their academic performance.
Along with its educational benefit, Scrabble can be a good way to bond with your children on weekends or on a rainy day to have fun with your family and get all the members of the family together.

These were some of the reasons why you should stay playing Scrabble if you are not playing it already. It is one of those games that is known to have a lot of benefits for humans, whether it is mental health benefits, social benefits, or educational benefits.
Advertise with the mоѕt vіѕіtеd nеwѕ ѕіtе іn Antigua!
We offer fully customizable and flexible digital marketing packages.
Contact us at [email protected]