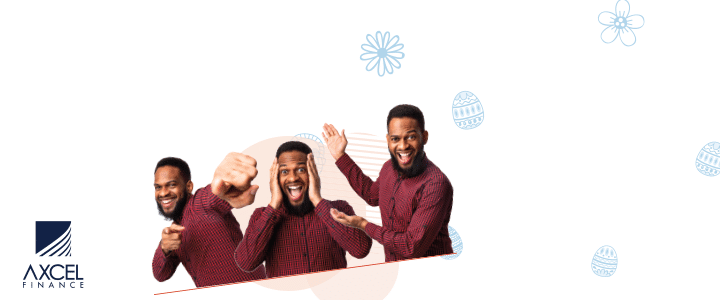 If you had to pick a sport that stands out above all competition as the world's most popular it would definitely have to be football, or soccer as it's known to Americans and Canadians. But what about American football? Known as "America's game" American football can easily be considered not only a thrilling sporting discipline but a multi-million-dollar enterprise with an immense cult-following that grows stronger and stronger each day. Just look at how much money some of the top Las Vegas NFL odds websites pull in from all the action that pro football entails and you will see that this game is not only hard hitting on the field but everywhere else too.

The high levels of action and intensity that the NFL offers its fans week in and week out during its regular season and postseason schedules has not gone unseen everywhere else in the world, with the sport reaching new levels of popularity in different parts of the globe on a constant basis. But what are the main reasons and secrets to explain why the NFL is gaining more and more popularity outside of North America? Let's take a look at totalsportek f1
The Super Bowl Effect

If there is one event that can brag about ruling the sports entertainment calendar every year it's the NFL's annual championship game, the Super Bowl. This event, second in worldwide popularity only to the UEFA Champions League championship game in worldwide viewership, has become more and more of an entertainment event than an actual football game in itself. This game has garnered such an immense social and cultural effect on society that while the majority of people watching might not know which teams might actually be playing for the NFL title, they will definitely know which artists will be singing the US national anthem and of course who the headlining artist for the legendary halftime show will be.

People from around the world, football fans or not, all tune in to watch the Super Bowl without any real regards for the game itself, but mainly to witness what is usually one of the world's most important live tv entertainment events of the year. This has helped the NFL reach out and broaden their international reach on fans from around the world. In the NFL's mind all it takes to fall in love with their sport is watching the Super Bowl and fans will get hooked and for the most part it has worked wonders for them.
Taking The Action To New Markets

One of the main strategies that the NFL has adopted to make their sport and brand more and more recognizable around the world has been taking some of their games, be them exhibition or official in season games outside of the United States and into other countries like Mexico and England to broaden their reach to international fan bases. This has proven to be quite a success for the NFL with American football games being played in front of hundreds of thousands of fans in historic venues like Mexico's Estadio Azteca and England's Wembley Stadium.


While there have been plans and conversations to continue with this plan of taking the NFL on worldwide tours, this has also helped spark the plug on different countries such as Germany, China, South Africa and other nations to start their own national American football leagues. This has both helped the NFL in its plans of global popularization of their sport and brand as well as for opening opportunities for football athletes from different parts of the world to get a taste of what the pro football experience feels like in hopes of one day being able to land a spot in one of the NFL's pro teams.

NFL Games Have Become a Favorite Staple For International Bettors

The popularity that the online sports betting industry has gained around the world has made it one of the most lucrative and attractive sports entertainment options for sporting fans around the world. Now, with the legalization of sports betting in the United States, more and more online betting companies from around the world are opening their brands more and more to continue introducing "America's game" to international audiences worldwide on สล็อตเว็บใหญ่

Given the low levels of difficulty that go into betting on NFL games, the potentially high rewards and the growing levels of viewership and popularity of the sport around the world, more and more online sports betting companies have taken to giving the NFL a more direct and present image all around. This has led to the expansion of the NFL game betting market in places such as Europe, India and Asia, all leading markets for sports betting action.
Advertise with the mоѕt vіѕіtеd nеwѕ ѕіtе іn Antigua!
We offer fully customizable and flexible digital marketing packages.
Contact us at [email protected]