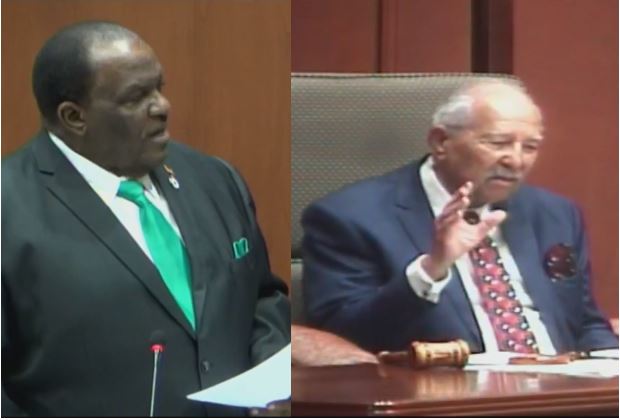 House Speaker Sir Gerald Watt QC appeared to have lost his cool in the early stages of Parliament today, during an exchange with Attorney General Steadroy Cutie Benjamin.

The tense moment appeared to have been over the order in which bills were being dealt with on the order paper.
Watch the full exchange here:

Support Antigua Newsroom from as little as $5 – it only takes a minute. If you can, please consider supporting us with a regular amount each month. Thank you.