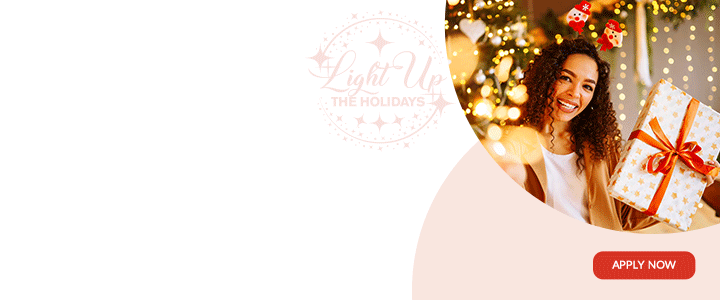 by Rawlston Pompey

As members of society are expected to respect the rights of each other, and in neighborly ways, share their dreams, hopes and aspirations; their sorrows, griefs, pains and concerns, equally as much as their own. Nations, likened to societies, communities and neighbors, are reasonably expected to establish and maintain good relations among themselves. Though human socialization often breathes contempt and often times conflicts, human civilization and international law expects due regard and co-existence within and without their respective borders.  As it affects; (a) '…Sovereignty; (b) …Territorial integrity; and (c) …National security,' if only to ensure their protection, few would deny that where these are under threat, armed conflict or military aggression is inevitable.
PERSPECTIVE

Except for a monkey climbing up the wrong tree, every world leader knows that any act perceived as inimical to the best interest of his/her nation, hostilities and military aggression are not only inevitable, but may also result in disproportionate military actions. Moreover, they are likely to consequences of catastrophic proportion. This commentary takes another look at the; (i) '…Russian/Ukrainian Conflict; (ii) …Mission and Attitude of the United Nations.' Then to a lesser extent, it also looks at; (iii) …The apparent moribund 'North Atlantic Treaty Organization (NATO).' Likened to a goat in any neighbor's garden, it is there for no other reason, but to destroy its 'Crouton.' Woy! …Woy; Woy! [Burning Flames]. The same can be said of any threat to a nation's 'economic or security interests, its sovereignty and territorial borders.'

MILITARY WRATH
Firstly, however, this commentary looks at; (a) '…The UN Mission Statement; (b) …Russian President Vladimir Putin; (c) …His Seven Dogs: and (d) …The treacherous behavior of 'Ukraine's 'Belarusian' neighbor, 'President Alyaksandr Grigoryevich Lukashenka.' Consequent upon his 'Incursion into Ukraine,' the 'President' has placed world leaders on alert that the 'Russian Armed Forces' will be purposefully and strategically deployed. Thus, they shall act decisively and indiscriminately, devastatingly and mercilessly. Supportive of his 'Presidential Leadership,' were said to have been a handful of world leaders, not only said to be going along with his 'Ruthless Military Behavior,' but also endeavoring to avoid incurrence of his 'Military Wrath' and the ruthless and destructive methodologies being employed in the incursion into 'Ukraine' [February 24, 2022].

DOGS AND WAR


There may be nothing the 'Russian President' has a passion for than 'Dogs and War.' Research has shown that among his domesticated pet friends are two 'Poodles' called 'Tosya and Rodeo.' As instinctively ferocious as some 'Dogs' are known for, from time immemorial, the canine species have long been regarded as 'Man's Best Friend.' Interestingly, several of these dogs were reportedly gifted to him by other world leaders. Then alongside his destructive and deadly 'War Machine' has been a treacherous 'Belarusian' presidential counterpart, 'Alyaksandr Grigoryevich Lukashenka.' Undoubtedly, he has been among the causes of the 'Ukrainians' fears, woes, miseries and war troubles, being waged by the 'Russian Leader.'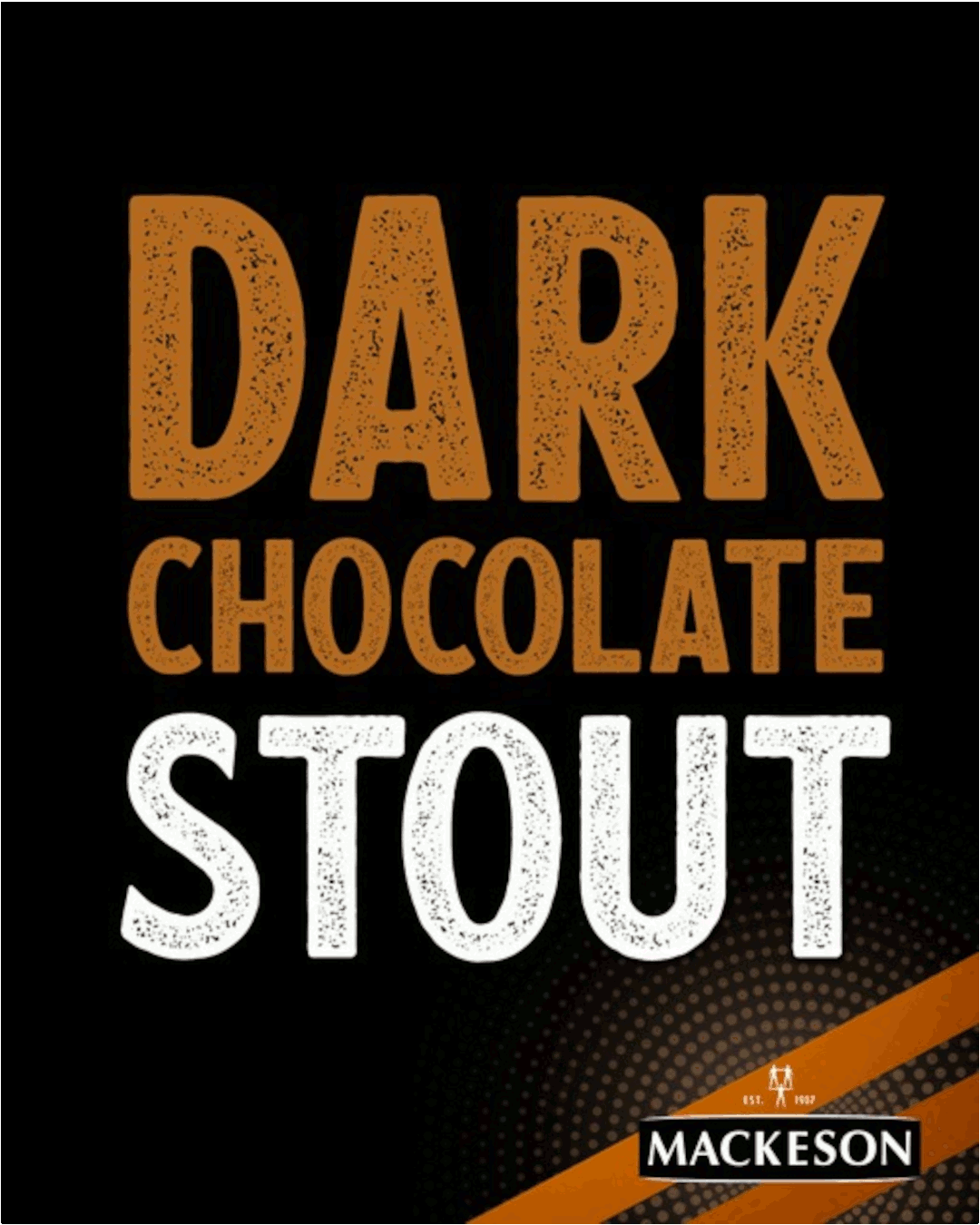 PUTIN'S DOGS

The other dogs have been (i) '…A black Labrador called 'Konni;' (ii) …A white 'Bulgarian' called 'Buffy;'(iii) …a 'Japanese' Akita called 'Yume; (iv) … A 'Turkmenistan' called 'Verni; and (v) …A 'Serbian' called 'Pasha' [Wikiwand]. Then ignoring 'International Law' to breach the borders of a 'Sovereign Nation of Ukraine,' 'President Vladimir Putin' shall have known that even with his; (i) '…His 7 Dogs: (ii) …War Machine; and (iii) …Belarusian friend,' he would have incurred the wrath of the international community. It shall surprise anyone if the 'President's' 8th 'Dog' is called 'Grigori.' Being closely attached to his 'Dogs' and showing no love for humanity, a 'President' so attached, as to be seen as divorced from his fellowmen, was likely to develop a 'Ferocious Instinct.'

HISTORY OF ARMED CONFLICT
Not for the first time in the 'History of Armed Conflict,' a world leader has emerged. He is seen as a 'Warmonger.' The world despises his propensity for war. Such was often evident by his military aggressive and hostile behavior. Yet, a handful of world leaders have either openly embraced him or privately loathe and fearful of him. There is no question about his macho looks and dapper way of dress. His statesman-like appearance, often seems as incomparably matched. On the world stage, he has not only stood above most of his presidential counterparts, but also gives the impression of being focused and self-confident.

THREAT TO WORLD PEACE
Beneath his perfectly tailored 'Amani Suits,' is a leader with an imposing look and a heart filled with nothing, but 'Deception and Evil.' In his dealings with humanity, he has shown sheer insensitivity, militarily brutal, destructive and intentionally cold-blooded. Demonstrating a steely resolve that 'Russia's Security Interests,' supersedes all other human considerations. Such a leader shall not only be seen as a 'Threat to World Peace,' but also a destroyer of humanity. The reported unprovoked military incursion by the 'Russian Armed Forces,' into 'Ukraine,' not only speaks to his ruthlessness in adding to human pain and suffering to people the world-over.

JEKYLL AND HYDE PERSONALITY
Likened to people fleeing from war-torn countries and the destruction inflicted upon them by warmongers, the 'United Nations' appeared to have allowed one of its 'Super Power Members-Russia,' to take charge of the body. This 'Super Power Leader,' may very well have a 'Jekyll and Hyde Personality.' People exhibiting dual nature were often said to have shown outwardly good, but sometimes, 'shockingly evil' [Wikipedia: 1888]. From his presidential position, he will have been exhibiting behavior that is characteristically human. Conversely, he will have been displaying a ferocious dog-like behavior that only 'Veterinary Surgeons,' including 'Dr. Radcliffe Robbins' may have concluded, associated with a canine more ferocious than his 'Poodles,' 'Tosya and Rodeo.'

UN MISSION STATEMENT
While the 'United Nations' have been looking at implications and justification for intervention, the 'hands-off approach,' seems to have defeated the very 'Mission' they have crafted for situations like the 'Russian/Ukrainian Conflict.' Anticipating that there will be conflict of all kinds between nations. They anticipated; (a) '…Territorial claims; (b) …Border disputes and skirmishes; (c) …Incursions or invasion; and (d) …Armed conflict,' the 'United Nations,' posted at its website its 'Mission.' As the largest inter-governmental organization, its mantra includes; (i) '…Maintain international peace and security; (ii) …Preventing conflict; (iii) …Mediating for nations in conflict: (iv) …Creating conditions to hold peace: (v)…Protecting human rights: (vi) …Delivering humanitarian aid; (vii) …Upholding international law; and (viii) …Promoting sustainable development' [UN Website].
SYMBOLIC POSTURE
Looked at from the current 'Russia/Ukraine Conflict,' many analysts have viewed the 'Mission Statement' as being more of 'Idealism' than one of applicability to any member of the 'Super Power Grouping.' Clearly, the august international body called 'The United Nations' has become nothing but 'Disunited.' It has been the view of many observers that have been heard more for useless chatter and rhetoric, while the 'Russian Armed Forces' unrelentingly pound and flatter the 'Ukrainian' nation and people. Then as the rest of world slumbers, 'Russian War Planes, Tanks, Mortars and Artillery' continue to destroy infrastructure and mercilessly slaughtering its people. In the current 'Russia/Ukrainian Conflict,' the view of many people that the umbrella body has taken on a 'Symbolic Posture.' The warmongering 'Russian President' has made those that chair the 'General Assembly' and 'Security Council,' look as 'Impotent Infidels.'
CRAFTED CHARTER – SIGNATORIES
That website also show that 'Poland' became the '51st founding member' [October 15, 1945]. Today, the 'General Assembly' has a membership of some '193 nations.' Instructively, when the body voted on the 'Resolution against Russia' for 'Peace and Security,' only; (i) '…Belarus; (ii) …Eretria: (iii) …North Korea; and (iv) Syria' voted against it' [Resolution: No. 2623/2022: February 27, 2022]. Interestingly, the 'Report of the United Nations' revealed that; (i) '…141 nations voted 'For; (ii) …5 Voted Against, including Russia; and (iii) …35 Abstained' [Aljazeera: March 27, 2022]. The nation of 'Antigua and Barbuda,' likened to the '141 or 34' other nations, ensured that the 'Russian President,' did not view this nation as committing an act of treachery.
OVERRIDING VETO POWER
Instructively, though they were some '51 Nations' that were 'Signatories' to the 'Crafted Charter,' research has shown the foremost founders. History recorded them as; (i) '…The United States of America: (ii) …United Kingdom: (iii) …Russia; and (iv) …China.' [UN Website: June 26, 1945]. Clearly, members of the umbrella body- 'United Nations' know this, and so too is the 'Defiant; …Ruthless; and …Unconquerable,' 'Russian President, Vladimir Putin.' Respecting the 'Resolution, the records shall show whether or not, it was a 'Vote' against the 'Resolution' or none for the nations in conflict. That which many have carefully looked at, has been the 'Overriding Veto Power' that resides in a single member with membership on the 'Security Council.'
COMMUNITY PEACE
No nation is comfortable with silos and missiles deployed close to its borders. It has been the law enforcement knowledge' that any nuisance that existed and seen to have affected 'Community Peace' or good neighborly relations, the affected had fearlessly taken action to eliminate such nuisance. For instance, should a neighbor insensitively have piled up debris in close proximity to a neighbor's boundary or fence, such action signifies conflict. Then one morning, even before the cock fowl stopped crowing, suffocating smoke engulfed the environs. Expectedly, affected and aggrieved neighbors moved quickly into action and arrest the situation by extinguishing the burning fire.
NATIONAL SECURITY
Now, looked at from the international community, there shall be no threat to, or breach of the peace and tranquility or good order. Where a nation's 'National Security' comes under threat by its neighbors, it is incumbent upon those threatened to remove such threat. Whether or not a threat has been perceived, be it real or imaginary, the likelihood of a 'Pre-emptive Military Strike,' has never been overlooked or remote. This might be done unilaterally or in alliance. Thus, militarily or otherwise, there shall be no threat, neither to 'National Security' nor to 'International Peace.' That in, and of itself not only has the potential for hostilities, but may also trigger the inevitable- 'Declaration War.' Invariably, a strike may prompt the intervention of friendly or hostile nations.
STATE OF PANIC
Just at a time when it appears that nations and their populations, were coming to living terms with one of the most dangerous infectious diseases, the 'Covid-19 Pandemic,' 'Russian President Vladimir Putin' has induced a 'State of Panic' among the global community. His military wrath has descended heavily upon the 'Ukrainian nation and people.' Evidently, members of the 'United Nations' seem mindful of his apparent resoluteness, ruthlessness and militarily reckless. For these reasons, other 'Super Power Leaders' seems fearful of 'Russia's War Machine' and its 'Nuclear Forces.' This has often escalated and/or prolonged hostilities when nations intervened, thereby showing 'Partiality,' instead of taking a 'Pacifist Position.'
LUKASHENKA- COLLABORATIONIST
The 'United Nations' appear more mortally afraid of the 'Russian President,' than the deadly spread of the 'Wuhan City' originated 'Corona-19 Virus' [Republic of China: December 2019].  This, as the international community knows has seen every nation, either scrambling, in an attempt at controlling its infectious spread, while the wealthier nations have been developing or sourcing and shelving 'Covid-19 Vaccines.' In the midst of the public health crisis, the treacherous 'Belarus President Alyaksandr Lukashenka,' accused of being a 'Collaborationist' by facilitating the 'Russian Incursion' into 'Ukraine' through its border [February 24, 2022].
RUSSIAN SECURITY
Without a shadow of doubt, the 'Russian President' has shown clearly that whether or not, veil, real or imaginary, 'Russia' shall not be threatened, neither by its neighbors, 'North Atlantic Treaty Organization (NATO),' nor any other 'Super Power.' Not the 'Republic of China,' nor the powerful 'United States of America.' Clearly, 'Russian President Vladimir Putin' has spoken to world leaders that there shall be no breaches to 'Russia's Security,' nor shall the 'Russia Leadership' be given reasons to believe its 'Security' is likely to be compromised.
WARMONGERING PERSPECTIVE
From a 'Warmongering Perspective,' it might be very wrong for any world leader to say that 'Russian President Vladimir Putin' cares more about people than his 'Dogs.' It would also be a miscalculation or to be seen as being daft and naive not to have been able to discern his; (a) '…Military intentions and actions; (b) …Presidential aims and objectives; and (c) …Strategic exploits.' Though not necessarily so, the intensity and ferocity of his roaring Fighter Jets, crushing tanks, mortars and artillery bombardment of Ukraine' may just have given the international community, 'NATO' and the 'United Nations' an inkling of such doggish instinct.
WARRING MACHINATIONS
The 'Russian Super Power' nation has now placed itself on the warpath. He has now been seen as 'Defiant; …Ruthless; …Impregnable; and …Unconquerable.' Such characterization not only speaks to the 'Warring Machinations' of the 'Russian President,' but also that which has been contended as an unprovoked and unjustified 'Invasive War' mounted against 'Russia's bordering neighbor, 'Ukraine' [February 24, 2022]. That which he has inflicted upon the 'Ukrainian nation and people,' have prompted 'United States President Joseph 'Joe' Biden,' another 'Super Power,' to rhetorically call him a 'War Criminal' [CNN: March 17, 2022].
CHEESE TO CHALK LEADERS
Leaders of the 'North Atlantic Treaty Alliance Organization (NATO)' shall not under estimate the 'Russia's' military might and combative mentality of 'Russian President Vladimir Putin.' No doubt, he may have seen no current leader with the resolve of those that have been long been transitioned. Today, he may have viewed those currently leading as 'Cheese to Chalk.' He would have known of the resolute and pragmatist nature of the 'John Fitzgerald Kennedys [January 20, 1961- November 22, 1963]; …Cowboy President Ronald Reagans [January 20, 1981-January 20, 1989]; and wartime President George Walker Bush's [January 20, 2001-November 20, 2009].
TRUTH- FIRST CASUALTIY
It has been said that notwithstanding the first 'Casualties of War' are usually the infrastructure and people, to those reading or listening, the 'First Casualty' has been said to be 'Truth.' The 'Russian Incursion' onto 'Ukraine's territory saw a ghastly and deadly war being waged against its defensive and non-combatant people. There have been intense and sustained bombings. These were reported to have resulted in widespread destruction and mass casualties. Without knowing the 'Truth' of what in actuality has been the extent of the aftermath of the destructive and deadly military operations, the world seems to be in no better position to know of the numbers of 'Civilian and War Deaths.'
CIVILIAN AND WAR DEATHS
In any event, several news portals have given figures of 'Civilian and War Deaths and Displacement.' It was reported that; (i) …Some '1, 900' Civilians were bombarded and/or collaterally killed. Among them, 52 Children; (ii) …War Deaths- combatants were reported to number '7, 000; and (iii) …Fleeing from bombardment and seeking refuge in neighboring nations were some '3, 000, 000 people,' while some '10, 000, 000 have been displaced' [BBC: March 19, 2022]. Other news reports have given numbers of some '847 civilian deaths, among them 64 children' [CNBC: March 19, 2022]. Recent news reports speak to an exodus of 'Ukrainians,' numbering over '1, 000, 000 people' are now said to be on Polish soil. There are some '65, 000 children' that have been placed in schools to continue their education [BBC: March 19, 2022].
MILITARY AIMS/OBJECTIVES
If he had no love for his 'Dog,' then 'Belarus President Alyaksandr Grigoryevich Lukashenka' shall know that his 'Russian' counterpart may not have deployed his 'War Machine' to reduce the population of 'Ukraine.' As a 'Collaborationist' he knew that his 'Armed Forces' would be killing the innocent, defenceless and terror-stricken women and girls and babies. Adding to this, has been the widespread infrastructural destruction inflicted on buildings occupied by civilians as safe havens. Given these truths, the treacherous and apparent subservient 'Belarusian President' shall know that neither himself, nor other neighboring nations shall harbor illusions about the 'Russian President's' 'Military Aims and Objectives.'
GERMAN/RUSSIAN WARS FOR BELARUS
That which shall be known is that, as situations may demand or as circumstances may dictate, the 'Warmongering Russian President,' will not hesitate to let 'Loose' his 'War Machine' on the nation he leads as 'Belarus.' This nation shall not only be constantly mindful of 'Russia's' military might, but also the 'Jostling Wars' fought by then 'Germany and Russia' for territorial control. Research has shown that 'Russia' in military-mode, viciously fought 'Nazi Germany' that successfully wrestled away that which was then called the 'Soviet Republic Byelorussian.'  The Germans assisted in adjusting its name to 'Belarusian,' before forming a 'Self-government.' Then when 'World War II' reportedly began, 'Russia' reportedly seized it from Germany.
COLLABORATOR/POODLE/PUPPY/PAWN
The war, reportedly, was as devastating as any other. Further research revealed that 'Belarusian lost a significant number of its population and economic resources' [Wikipedia: July 3,1944]. When the 'Soviet Union' began to disintegrate, 'Belarusian' reportedly declared its 'Sovereignty' from 'Russia,' and thus renamed itself 'Belarus' [Wikipedia: June 27, 1993]. Today, with a strong 'Russian' influence and ties,' along with a 'Ruthless Russian President,' commanding a destructive 'War Machine,' 'Belarus President' appeared to have been leashed, not necessarily as a 'Putin Poodle or Puppy,' but a 'Pawn' to his military exploits. This became obvious when the 'Belarus President' assumed the unenviable, but dangerous position of a 'Russian Collaborator' against its neighbors. From this cliché, it stands to reason that '…If you can't beat them, join them.'
INDOMITABLE AND UNCONQUERABLE
Though not necessarily their ally, there are four nations that seemed not unduly worried about his militaristic nature, are; (i) '…Belarus: (ii) …Syria; (iii) …North Korea: (iv) …Eretria' [United Nations: March 7, 2022]. The 'Indomitable and Unconquerable' 'Russian President' has them all speculating. These nation's leaders have given the uncanny impression of embracing his 'Military Adventurism.' However, seemingly deep inside, they loathed the military action of a clearly 'Dictator President' and the atrocities his 'War Machine.' With scant respect for 'International Law' and little regard to 'Sovereignty and Peace,' the 'Russian Armed Forces' have been accused of perpetrating all kinds of atrocities against that 'Sovereign Nation.' One such nation that has not only given such impression, but also support has been 'Belarus.'
MILITARY TERROR
Clearly, with unmatched military capability, armament of every description, including stockpiles of 'Inter-continental ballistic and hypersonic missiles – '3M22 Zircon and Avangard,' 'Russian President Vladimir Putin' has positioned his nation's 'Military' for 'Armed Conflict.' As 'Commander-in-Chief,' he has postured an attitude of a fearless leader and one of extraordinary courage. He has also postured his 'Armed Forces' as invincible. Thus, leaders near and far away from 'Russia's territorial borders, whether singularly or in alliance with other nations, shall know that no nation holds 'Military Terror' for the 'Russian Republic.' Thus, he has shown that he was prepared to use those missiles with unrestrained ruthlessness.
FORCEFUL DEMANDS
This may have been evident by the aggressive 'Stance Against Ukraine,' and by extension, the rest of the international community. It may have been for this and other reasons, that the 'Russian President' has reportedly made 'Forceful Demands' for territorial recognition of areas under the control of 'Russian-Backed Rebels,' if such was not acceded to, he has made it sufficiently clear that there may be no cessation of hostilities. Thus, the 'Ukrainian Leadership' shall witness bombardment proportionate to the level of resistance encounter. Though these may not necessarily be comparable to destruction visited upon the 'Japanese city of Hiroshima and Nagasaki' by the 'Americans' [WW II: Japan: August 6 and 91945], the entire 'European Continent and populations' will be annihilated by nuclear fumes.
TRAPPED UNDERGROUND
As the Ukrainian nation continues to face massive artillery bombings from the 'Russian War Machine,' people were fleeing for their lives or remain 'Trapped Underground' in war safety bunkers in the 'City of Mariupol.' Facing the suppression of power, lack of water and depletion of food, the situation was not only described as frightening, but also 'horrendous and untenable' [CNBC: March 19, 2022]. Adding to the unrelenting bombings, were said to be blocked entrances and exits by debris from structural damages, compounded by fierce gun battles in the immediate surroundings. These battles were said to have made it virtually impossible for those so trapped underground, to escape the indiscriminate bombings and shelling to safety. With an ultimatum to take safe passage or surrender, there is a possibility to see more 'Russian Fighter Jets' intensifying its bombings on this 'Mariupol City,' this week [BBC: March 19, 2022].
CONCLUSION
The invasion of 'Ukraine' by 'Super Power Russia,' has not only left world leaders befuddled and bewildered, but also scrambling to find ways in an attempt at bringing a 'Non-military Resolution.' The military onslaught saw men and women of all ages, able-body, disabled and infirmed, children and infants in arms being indiscriminately targeted by 'Russian Fighter Jets,' operating in tandem with armored vehicles, including 'tanks, mortars and artillery.' These destructive and deadly 'Weapons of War,' were reported to have been relentlessly pounding the 'Ukrainian' infrastructural landscape, while warplanes continue dropping cluster and hypersonic bombs on the 'non-air covered Cities.' These appear to have been more frequent than the rain falling from the heavenly skies on arable and barren land. Terrified and traumatized 'Ukrainians,' flee their homeland for safer havens. People across the globe continue to frown, protest, groan and moan, hoping that the carnage and destruction will cease. Even so, lives lost and the extensiveness of infrastructural destruction could never see an immediate return to normalcy. The world stands united with the 'Ukrainian nation and people.' ***
Advertise with the mоѕt vіѕіtеd nеwѕ ѕіtе іn Antigua!
We offer fully customizable and flexible digital marketing packages.
Contact us at [email protected]