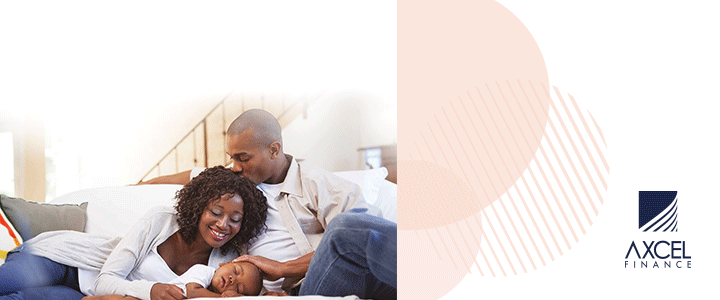 An epidemiologist, pharmacologist, physiologist and psychologist were recently promoted from Senior Lecturers to Professors.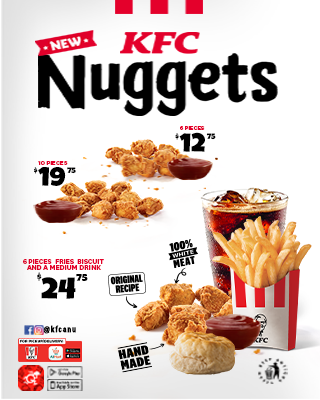 The scientists who ascended to the highest academic rank at The University of the West Indies (The UWI) are all from the Mona Campus. Professor Trevor Ferguson, Professor Maxine Gossell-Williams, Professor Chukwuemeka Nwokocha and Professor Audrey Pottinger were promoted following a rigorous assessment of their individual academic accomplishments and their impacts to their respective fields. Promotion to Professor is subject to assessment of their records of teaching, research, public service and other professional activities by internal and external assessors. The appointments were approved at the University's Finance and General Purposes Committee (UF&GPC) with effect from February 3, 2021.
More about the new Professors

Professor Trevor Ferguson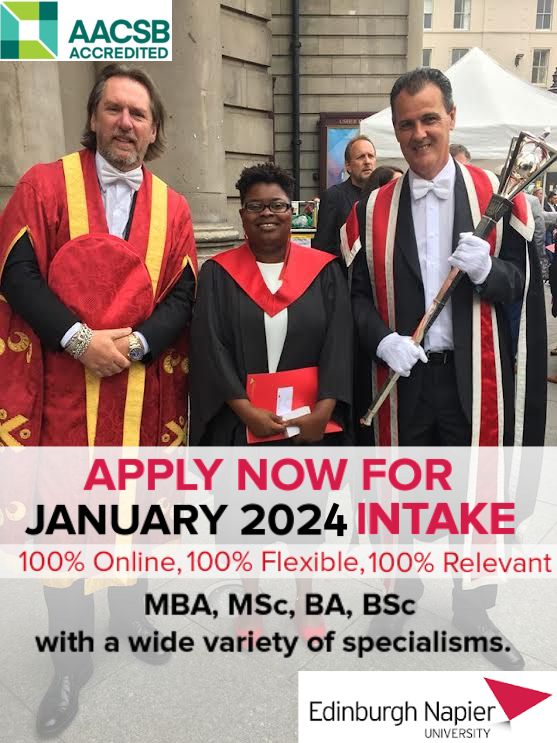 Prior to his promotion, Epidemiologist, Professor Trevor Ferguson spent seven years as a Senior Lecturer at the Caribbean Institute for Health Research (CAIHR) in the Faculty of Medical Sciences at The UWI Mona Campus. He is also currently a Visiting Scholar in The Bernard Lown Scholars in the Cardiovascular Health Programme at Harvard T.H. Chan School of Public Health, which he began in 2016 as well as an Honorary Consultant in General Internal Medicine at The University Hospital of the West Indies and a Consultant Physician in Internal Medicine at Andrews Memorial Hospital in Kingston, Jamaica; both since 2004.
His qualifications include an MBBS (1995) and DM in Internal Medicine (2004) from The UWI Mona, a Postgraduate Diploma (2006) and Master of Science (2007) in Epidemiology from the University of London, London School of Hygiene and Tropical Medicine as well as a Postgraduate Certificate in University Teaching and Learning (with Distinction) (2011) and a PhD in Epidemiology from The UWI Mona (2020).

Professor Ferguson is a current member of several professional associations including the American College of Physicians, International Epidemiological Association, American Heart Association and Medical Association of Jamaica; he holds a number of editorial board memberships and serves as a journal reviewer for many others. His public service includes work with the Ministry of Health in Jamaica and the Caribbean Public Health Agency (CARPHA). He regularly contributes to university life and serves a member of the University Hospital of the West Indies Ethics Committee as well as the Faculty of Medical Sciences Subcommittee for Graduate Studies and Research.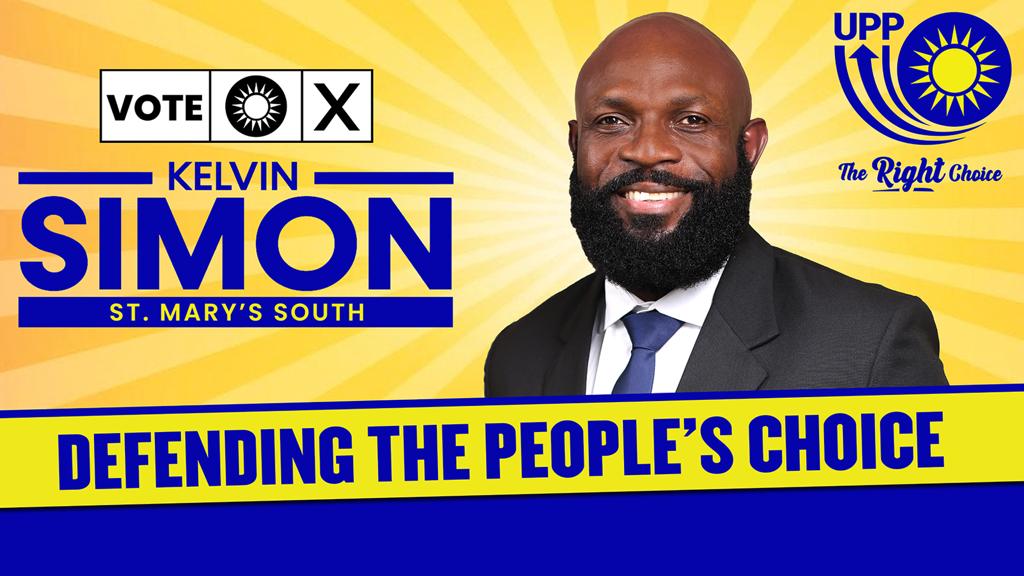 In addition to teaching at The UWI, he is a thesis examiner and has supervised over two dozen postgraduate research students at the PhD, Masters, Doctor of Medicine and Postdoctoral levels. He has earned himself over a dozen research grants and to date has over 78 published papers, 85 published abstracts, one co-authored book chapter, one conference proceedings report and one clinical practice guide. His research has received more than 6,100 citations to date.

After having reviewed Professor Ferguson's work, one external assessor reported "In addition to his record of distinguished, original scholarly output, Dr Ferguson's CV demonstrates an impressive funding history, an outstanding track record of mentoring at all levels, and an energetic contribution to The UWI and the Faculty of Medical Sciences' larger mission. He is quite obviously a team player with a sense of community responsibility and involvement."

Professor Maxine Gossell-Williams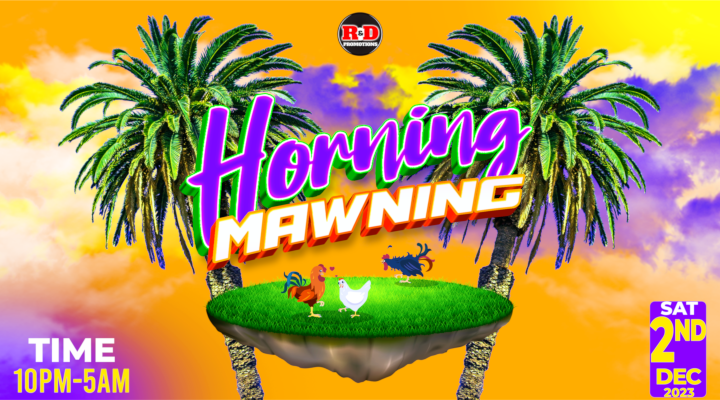 Professor Maxine Gossell-Williams joined The UWI Mona Campus in 1990 ascending from Laboratory Demonstrator, to Teaching Assistant, Assistant Lecturer and then Senior Lecturer since 2009. From 2009 to 2017, she also held the position of Head of the Pharmacology and Pharmacy Section in the Department of Basic Medical Sciences.
Her general area of specialisation is Pharmacology with specific focus on Pharmacovigilance.  A proud UWI alumna, she earned her BSc (Hons) in Biochemistry/Chemistry (1990), an MPhil in Pharmacology (1994) and a PhD in Pharmacology (2002)— all at the Mona Campus.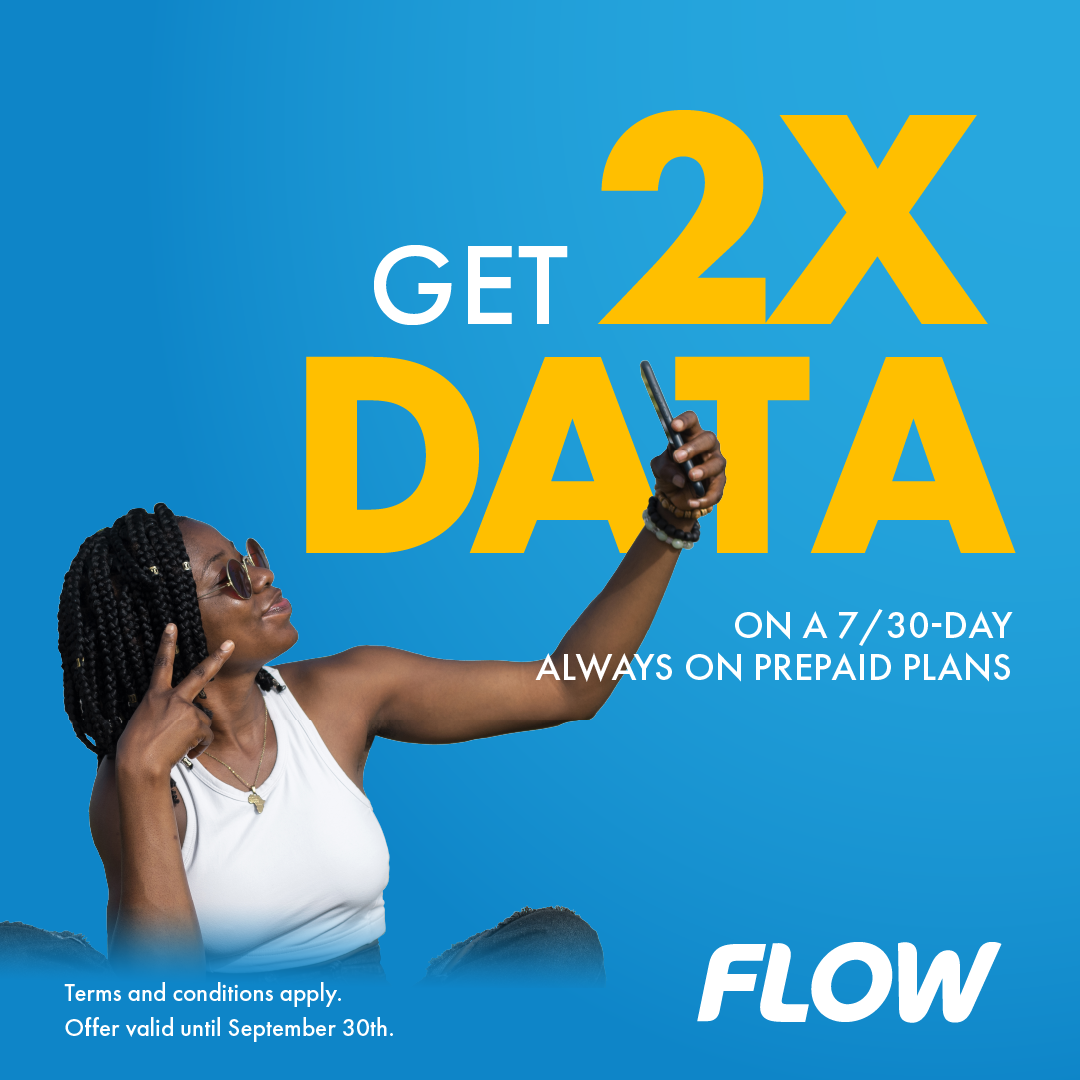 Professor Gossell-Williams has authored 45 journal articles and 70 published extracts among a number of other scholarly publications and has coordinated several workshops in her area of specialisation.
She is a two-time winner of Best Research Publication in the Faculty of Medical Sciences at Mona, has earned the Dean's Prize for Best Poster at the Faculty's Annual Research Conference and was also the recipient of a Fulbright Visiting Researcher grant in 2004 to train at the University of North Carolina.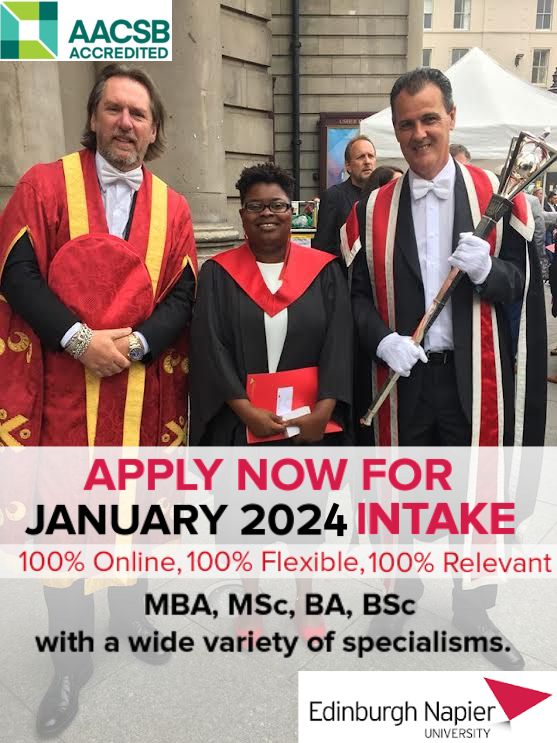 Outside of academia, she maintains a life of active public service and currently sits on the board of the John Rufus Williams Education Trust in Jamaica. She has provided her professional expertise as a Commissioner on the CARICOM Marijuana Commission (2015-2018); as member of the Pharmacy Advisory Committee at the University of Technology in Jamaica (2007-2015) and also as a member of the Central Drug and Therapeutics Committee in the Ministry of Health in Jamaica (2006-2014). Her current memberships to professional associations include the International Society of Pharmacovigilance, American Society of Pharmacology and Experimental Therapeutics and the Society for Scientific Advancement. She also contributes as an Editorial Board Member for the International Journal of Risk and Safety in Medicine, West Indian Medical Journal and the Journal of Pharmacy Practice.
Throughout her years at The UWI, Professor Gossell-Williams has consistently contributed to curriculum development and programme coordination and has completed supervision of three PhD students, 11 MPhil student, 24 MSc students and continues to work with another 10 students in progress of their programmes.

To date, Professor Gossell-Williams has earned close to $190,000 USD in research funding for projects focused around the overarching themes of assessing drug efficacy and adverse effects. Her work led to the rebranded national pharmacovigilance system called 'PharmWatch' and Jamaica joining the World Health Organization pharmacovigilance network.
In reviewing her work for promotion to Professor, one external assessor reported, "A wide range of research areas have been covered in her work. However, the underlying theme is based around pharmacovigilance. This is an important area and often ignored in all parts of the world. Therefore, Dr Gossell‐Williams should be congratulated on picking an important area which can be of public health importance."
Professor Chukwuemeka Nwokocha
Professor Chukwuemeka Nwokocha joined The UWI as a Lecturer at Bar in 2009.  His general area of academic specialisation is Environmental and Cardiovascular Physiology. He earned his qualifications in his native country Nigeria. Among them include a BSc in Physiology from the University of Calabar (1997), an MSc from the University of Benin (2002) and another from the Federal University of Technology. He also holds two PhDs; one in Environmental Health Biology from the Federal University of Technology (2007) and another in Physiology from the University of Benin (2008).
In addition to his teaching responsibilities at The UWI, Professor Nwokocha has supervised more than a dozen undergraduate students, eight graduate students and currently involved with 14 postgraduate students. Professor Nwokocha is a five-time winner of The Principal's Research Award for Best Research Publication, and Most Outstanding Researcher. Beyond teaching, research and supervision, he regularly lends his expertise to a number of areas in service, including recently as International Consultant to the United Nations Development Programme on Debris and Waste Management.
Professor Nwokocha has consistently dedicates his time to University service as well as to a number of organisations regionally and internationally including as a visiting scientist and volunteer at the at Texas Southern University, Henry Ford Hospital in Detroit Michigan, Arturo Prat University, Chile, Antofagasta University, Chile etc. At The UWI Mona Campus, he was a member and Chair of the Abstract Committee of the Faculty of Medical Sciences' Annual Research Conference and the Organising Committee for the Principal's Research Day. He also dedicates time as a reviewer for numerous journals and serves as an Editorial Board Member on some.
A current member of the Physiological Society of Nigeria since 1999 and a member of the Environmental Health Scientists of Nigeria since 2000, Professor Nwokocha has also held Associate Membership in the Physiological Society, Regional Advisory Board for the Americas International Society of Hypertension, Country Coordinator for the International Society of Hypertension and the May Month Measurement (MMM) initiative.
As a researcher, Professor Nwokocha has received and attracted research grants in excess of $1,000,000USD. He is credited with over 1235 citations; holds an outstanding publication record of five book chapters, 86 peer reviewed manuscripts, 50 abstracts and three technical reports, with eight manuscripts under review. He has also presented at more than ten special presentations and lectures.
Among the comments from his external assessors, "Dr Nwokocha's research output is distinguished especially in the field of heavy metal Toxicity as evidenced by his publication and citation track record. These attributes underscore the strong impact of his research in toxicology."
Professor Audrey Pottinger 
Professor Audrey Pottinger joined The UWI Mona Campus as a Lecturer in 1996. Prior to her promotion, she was a Senior Lecturer in the Department of Child and Adolescent Health in the Faculty of Medical Sciences, a position she has held since 2007.  She was a member of Academic Board (2013-2014) and UWI Ethics Committee (2010-2017).
Outside of her academic career, Professor Pottinger is a Consultant Clinical Psychologist at the University Hospital of the West Indies since 1996 and has served as the Director of the Grief and Trauma Clinic since 2005.  She was also the Manager of the Psychological Services in the In vitro Fertilisation Programme, Hugh Wynter Fertility Management Unit, UWI, 2003-2019.
Professor Pottinger holds a BA in Psychology and Sociology with a Certificate in Criminal Justice from Rutgers University in the US (1983), an MSc in Clinical Psychology from The UWI Mona Campus (1986) and a PhD in Clinical Psychology from the University of Aberdeen in Scotland (1990). She also earned postgraduate training in neuro-psychological assessment of geriatric/adult psychiatric patients and psycho-educational assessment of children with learning and developmental disabilities. Throughout her career, she has pursued continuing education in psychosocial counselling with a focus on grief and loss.
A stellar record of public service complements Professor Pottinger's professional pursuits. She has served on several boards and committees, including the Psychology and Counselling Standards Setting Committee at the University Council of Jamaica and the Steering Committee for the Child Protection Policy Committee for the United Church of Jamaica and Cayman Islands. She has also been an External Mental Health Consultant for the United Nations agencies in Jamaica since 2018.
Among her recent accolades include a Psychology Trailblazer Award for Outstanding Contribution to the Development of the Field of Psychology from the Caribbean Regional Conference of Psychology, and a Special Recognition Award for Invaluable Contribution to The Development of Standards in Guidance and Counselling, from The University Council of Jamaica.
She is the author of five books, three monographs, five book chapters, 35 peer reviewed articles, nine abstracts and three technical reports and her work has been cited more than 700 times. One comment from the reports of her external assessors says, "Dr Pottinger has had a long and distinguished record of publications in quality journals relevant to the focus of her studies. In considering the evolution of her area of interest including the consequences of infertility, separation from parents, violence and trauma, she has engaged with a number of counselling, psychological and medical colleagues. I believe this speaks to the credibility and respect she has gained across these disciplines, and has facilitated her work having a broad scholarly, professional, and community impact."
Advertise with the mоѕt vіѕіtеd nеwѕ ѕіtе іn Antigua!
We offer fully customizable and flexible digital marketing packages.
Contact us at [email protected]