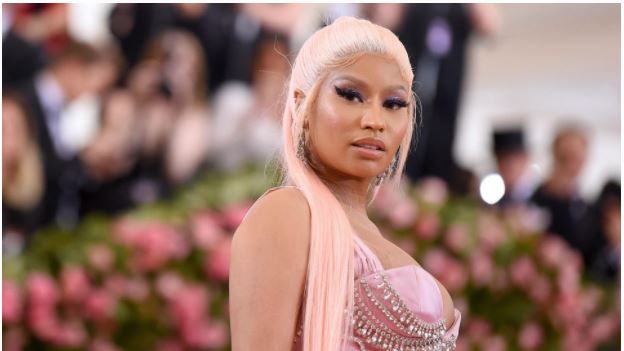 Health officials in Trinidad and Tobago said Wednesday they've looked into rapper Nicki Minaj's unsubstantiated and widely criticized story about a Covid-19 vaccine rendering her Trinidad-based cousin's friend impotent, and determined it's a "false claim."

Minaj said Monday she was skipping the Met Gala that evening because organizers required attendees to get vaccinated against Covid-19, insisting on Twitter her cousin's friend in Trinidad "got [a vaccine] and became impotent" and his "testicles became swollen."
Trinidad and Tobago's Ministry of Health spent the following day reviewing Minaj's report, and determined "there has been no such reported either side-effect or adverse event" in the small island nation so far, Health Minister Dr. Terrence Deyalsingh said in a Wednesday press briefing streamed by local broadcaster TTT.

Deyalsingh said Minaj's tweet "certainly did not help" Trinidad and Tobago's vaccination campaign, which has fully inoculated around 32% of the country's residents: "People like her are social influencers, and they do carry some sway," he said.

"One of the reasons we could not respond yesterday in real-time to Ms. Minaj is that we have to check and make sure that what she was claiming was either true or false, and unfortunately we wasted so much time yesterday running down this false claim," Deyalsingh said. "As we stand now, there is absolutely no reported such side-effect or adverse event of testicular swelling in Trinidad or, I daresay … anywhere else in the world."
Minaj was widely questioned for repeating a third-hand rumor about Covid-19 vaccine side-effects and telling her millions of Twitter followers Monday, "if I get vaccinated it won't for the Met." Unproven claims about Covid-19 vaccines causing reproductive issues have circulated online for months, even though the Centers for Disease Control and Prevention says there's no evidence the vaccines cause fertility problems in men or women. Dr. Anthony Fauci, the federal government's top infectious disease expert, told CNN Tuesday that Minaj "should be thinking twice about propagating information that really has no basis except a one-off anecdote."

Support Antigua Newsroom from as little as $5 – it only takes a minute. If you can, please consider supporting us with a regular amount each month. Thank you.