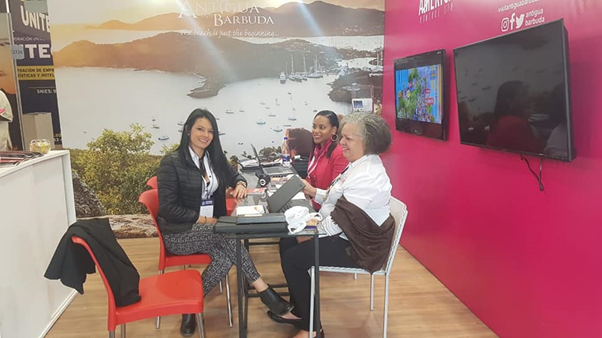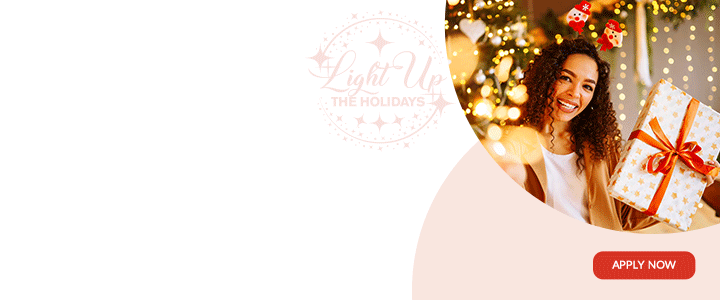 The Antigua and Barbuda Tourism Authority (ABTA) says it continues to aggressively explore non-traditional markets for the destination with the goal of growing tourism arrivals and introducing potential new visitors to the destination.

This was the aim of representatives from the Antigua and Barbuda Tourism Authority and South America Venture (SAV) Ltd, as they attended the 38th Annual ANATO VITRINA TURISTICA, under the motto: "Colombia Open to the World", which brings together over 40 countries and all regions within Colombia, with approximately 1,200 exhibitors and co-exhibitors, and over approximately 16,000 professional visitors. It is one of the largest tradeshow events held within the South American market.
In 2018, the Government of Antigua and Barbuda established bilateral trade relations and provided visa waiver access between Colombia and Antigua and Barbuda. Improved relations between the two countries have opened a gateway between South America and Antigua and Barbuda, using the destination's strategic position, to make it a hub for travelers between South America and the Northern Caribbean.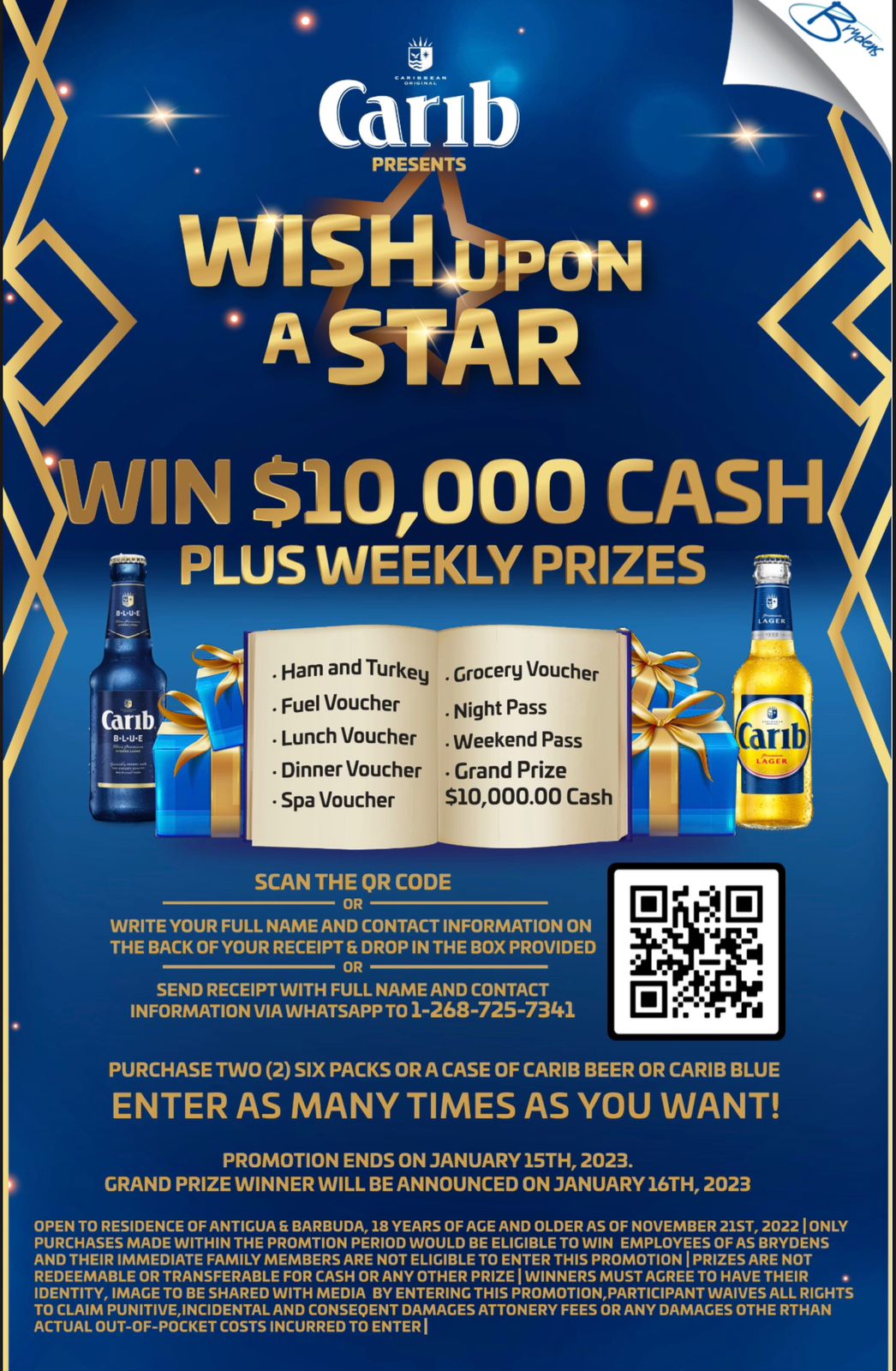 Minister of Tourism and Investment, The Honourable Charles Fernandez said, "This new tourism foray into the growing South American Market is part our strategic push to increase visitor arrivals in the slower summer periods and to carve out a competitive niche for ourselves. Our efforts to introduce Antigua and Barbuda to the Colombian travel trade and consumer will shortly begin to pay dividends."

ABTA Regional Marketing Consultant, Charmaine Spencer and Managing Director of South America Venture Ltd, Maria Britto-Bettini met with several leading Latin American tour operator companies, tourism boards, regional airlines, travel agents, media professionals and destination management companies to promote the new hassle-free travel from South America to the Caribbean.
"We are looking at diversifying our markets, to encourage more opportunities for tourism business during the traditionally slower periods, events like the ANATO Vitrina Turística tradeshow allows us to aggressively build greater awareness and promotion to increase business for Antigua and Barbuda outside of our traditional source markets," noted Spencer.

Through the joint promotional efforts of both entities, and support from various local stakeholders, destination packages for Antigua and Barbuda were developed to promote a variety of local activities, tours and attractions to Colombia and the wider Latin American market.

With over 100 million persons residing within Central and South America there is great potential for tourism benefits, including visitors and increased trade. However, due to the lack of direct airlift and past visa requirements business between the Caribbean and South America was restricted.

Improved relations established last year between the governments of Antigua and Barbuda and Colombia, and the possible introduction of a charter, will provide much needed direct access between Antigua and Barbuda and South America.

"This opening of doors between our countries will provide significant benefits for the entire community, with greater possibilities to increase business within the tourism sector as well as for entrepreneurs looking to access new markets for products" explained Britto-Bettini.

Colombians travelling to countries for which they no longer need a visa has steadily grown, resulting in advancements in the tourism sector, as well as in employment generation and foreign currency revenue.
CLICK HERE TO JOIN OUR WHATSAPP GROUP