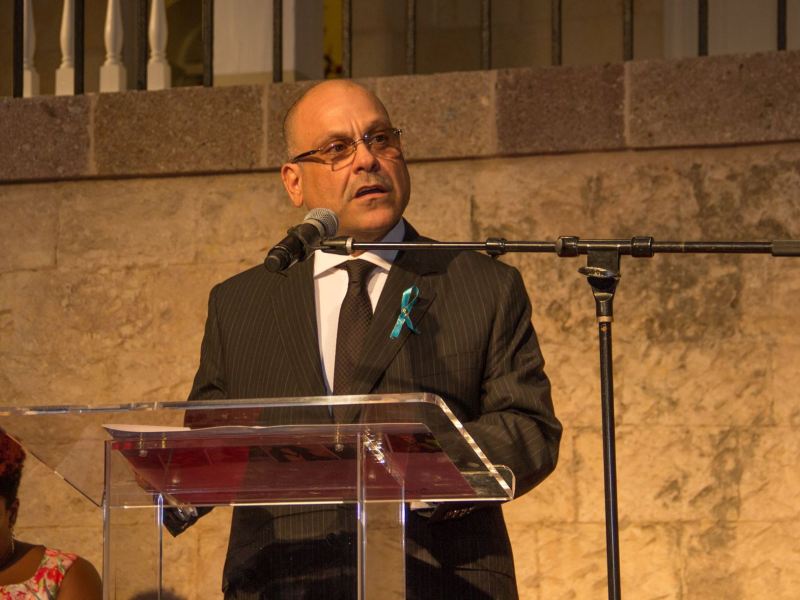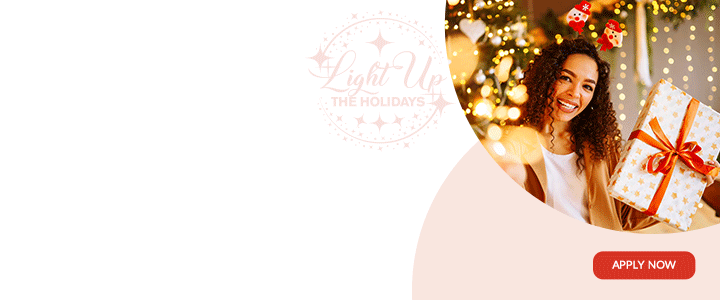 Mr. Speaker

Let me first of all commend the Attorney General for putting this bill before us for its second and third readings in the very first meeting of parliament after the budget debate
You will recall, Mr. Speaker, that in the budget debate on February 1st, 2019, I lamented the fact that this bill was on the order paper for 4 sittings over a period of one year only to be removed on every occasion. And through you Mr. Speaker, I asked the Minister to insist, in the public interest of safeguarding tourism as the backbone of our economy, that this bill is taken through all three readings and passed at the next sitting of this Parliament.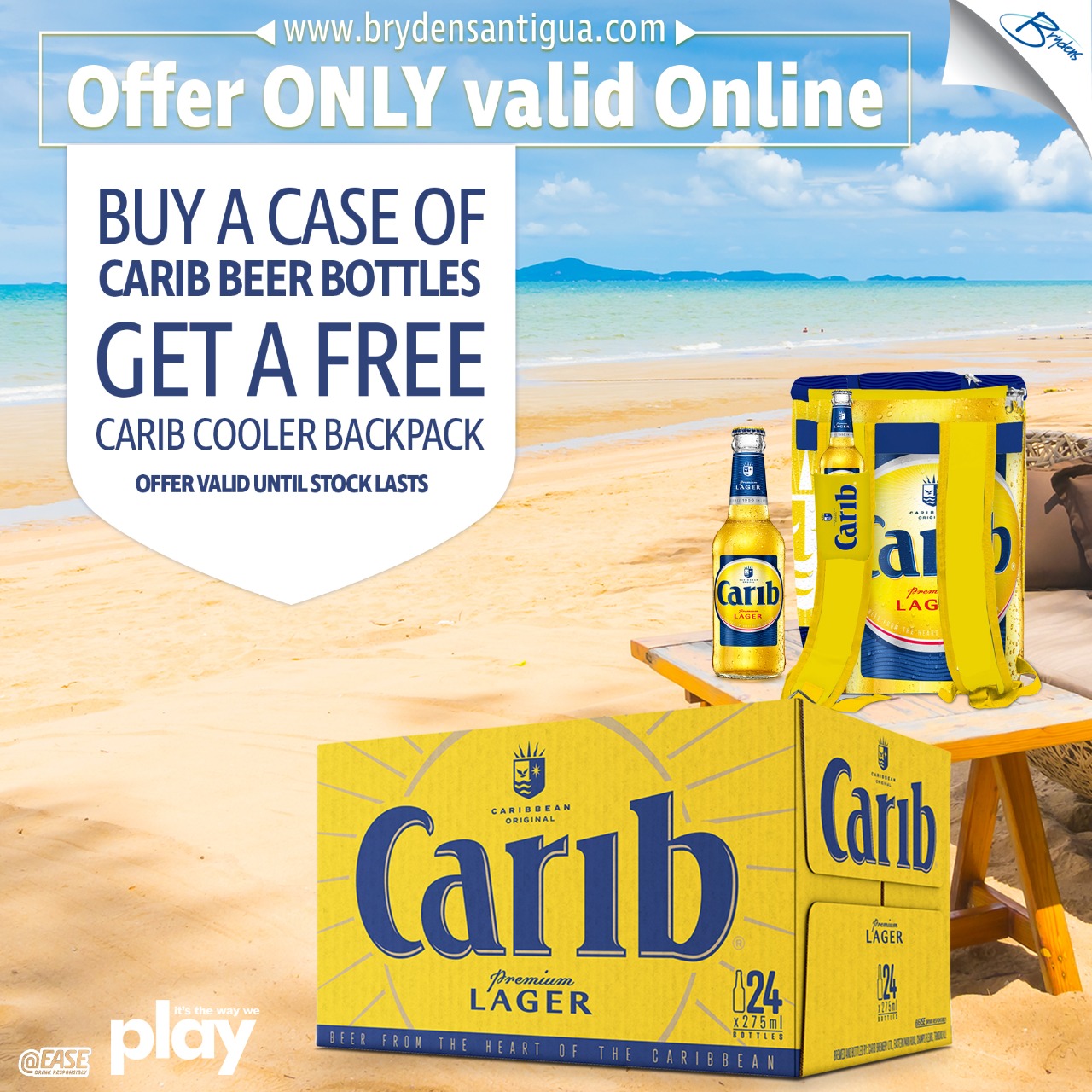 So, I am happy with the prompt attention given to this very important matter by the Attorney General and privileged to make my contribution to the debate on the Tourism Licensing and Classification Bill

Mr. Speaker
As I have said in this parliament, with all the advanced plans for state-of-the-art cruise arrival facilities; expansion and modernization of the hotel plant; and more effective, technology-driven, direct marketing and promotion; we are on track for more record-breaking performances in the sector. But we need to pay closer attention to the integrity of the product and the standards of service excellence that will meet and exceed the expectations of the global tourism market.

We trail 12 Caribbean destinations in cruise passenger spending which means the improvement in product and service standards will open up significant additional income earning opportunities:

US$(millions)

Bahamas $405.80
Jamaica $244.50
Cayman Islands $224.50
USVI $184.70
Puerto Rico $151.20
St Kitts/Nevis $149.30
St Maarten $143.20
Dom Republic $134.70
Honduras $107.40
Aruba $102.70
Turks & Caicos $ 86.50
Belize $ 86.10
Antigua $ 77.70
Mr. Speaker

Shortly after the APLP took office in 2014, the Hon. Prime Minister requested that we reach out Ms. Michele Paige and the Florida Caribbean Cruise Association (FCCA) and all our major cruise line partners in an attempt to reestablish these critical relationships that had deteriorated under the former Administration.

As a new incoming administration we had a clear vision that we needed to articulate and quickly implement so that our people would stop perishing and once again start enjoying the benefits of an industry where we were once known as a trend and pace among out peers.
I was accompanied by former Tourism Minister Molwyn Joseph, and to our dismay were told by some of our main cruise line partners that I was the first Tourism Minister to visit them in over 10 years.

Their feedback to us was that Antigua and Barbuda had fallen behind and was not taking the cruise industry seriously. A key complaint was that the "free for all" situation with both bonafide and unregistered taxi drivers bombarding cruise guests when they arrived in the City of St Johns was seriously damaging our reputation.
The constant harassment and solicitation of guests by unlicensed vendors and taxi drivers were contributing to the drastic drop in onshore spending. Our cruise guests had simply resorted to returning to the ships prematurely, as a result of this aggressive behaviour. This as can be expected significantly curtailed the level of economic activity in our local shops and restaurants.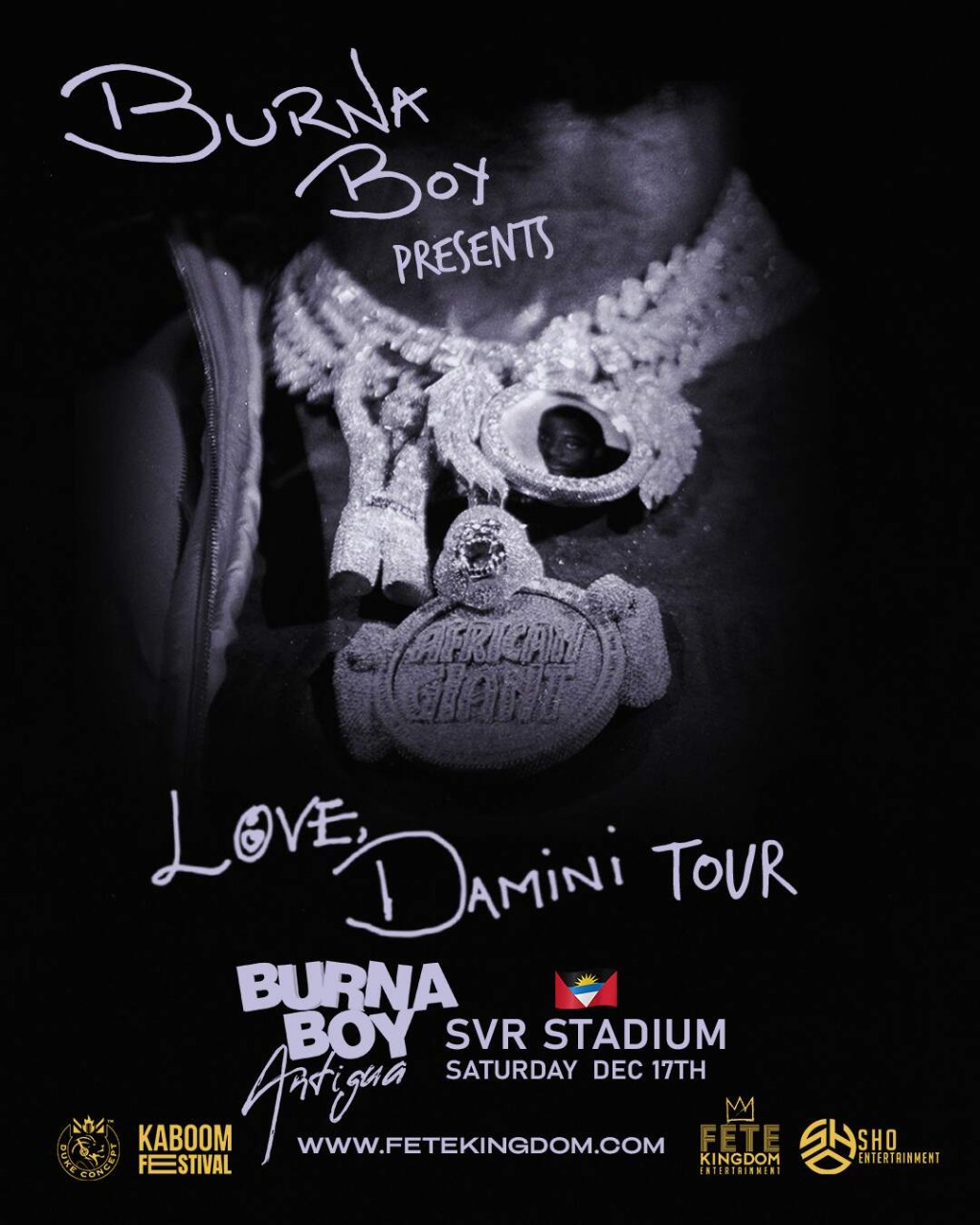 Mr. Speaker
This issue of unauthorized vending or soliciting was also affecting the entire industry. One only had to look at some of the reviews on Facebook and other social media sites to see that the situation was also out of control on many of our beaches with similar complaints from our stayover visitors and local Hoteliers.
Our visitors were being harassed with everything from "Walk-a-ton" sponsorship sheets to "An aloes rub down" In many instances illegal substances and prostitution were also on the menu!
Something needed to be done and done quickly!
What Does this Act seek to Do?
Mr. Speaker,
As former Minister of Tourism, I quickly established the correction of this lack of standards as a critical part of my agenda in addressing a problem that if left unchecked had the potential to literally destroy all that we had built over the years.
I am pleased that our efforts have now led to the imminent passage of the Tourism Licensing and Classifications Act which will bring a sense of order and normalcy and much needed regulation in how small business operators retail their goods and offer services to our visitors.
The key objective of this Bill is to professionalize the Antigua and Barbuda tourism industry and to transform the Antigua and Barbuda tourism product to a level that can compete with any destination worldwide.
The second objective is to have a standardized listing allowing intermediaries, to have a reference that they can use when preparing their marketing and promotional catalogues, when negotiating wholesale deals or when putting together a customized product.
Furthermore, on the national level a system of licensing and tourism classifications highlights the Governments desire to bring the quality of the national tourism product to a higher level.
After much research and brainstorming, we have a comprehensive piece of legislation that encapsulates the best practices from not just within the region, but from further afield where we looked at countries such as South Africa and Singapore who have strong legislation governing licensing and standards of tourism service providers.
Mister Speaker
As the saying goes, "next to excellence is the appreciation of it," I must mention and thank the hard-working technical staff in the Ministry of Tourism and the Investment Authority for their efforts in ensuring that we have one of the most comprehensive pieces of legislation in the world. Ministry officials such as Mr. Clair Soleyn, Permanent Secretary Paula Frederick-Hunte, Ms. Shirlene Nibbs, Mr. Colin James from the Tourism Authority and Ms. Veronica Yearwood from the Investment Authority have all put in yeomen service to ensure that a key building block for this Country's Tourism has been laid. It would not have been possible without their collective efforts.
As the former Minister of Tourism I am truly honoured to have nurtured the passage of this bill during its incubation stages and now truly delighted to be here at its imminent birth. This was a promise made, and a promise kept.
Mr. Speaker
The enactment of this piece of legislation is critical in meeting our objective to professionalize the tourism industry by requiring that all tourism enterprises and practitioners require formal certification. It is to ensure that we are following internationally benchmarked standards!
We were starting from scratch and refusing to settle for the status quo. This is critical in ensuring vital improvements in our Tourism Industry.
As Jean Toomer the African American Poet from the Harlem Renaissance wrote "Acceptance of prevailing standards often means we have no standards of our own."
Mr. Speaker
I am delighted that our effort has ensured that we now have our very own. In support of this effort, The Antigua and Barbuda Hospitality Training Institute will be aligned to offer the appropriate training courses and certification as needed.
This will ensure the workers in industry are fit for purpose. Clearly, it is quintessential to change the industry from one of last resort to an industry that is attractive to the most talented individuals. The Tourism Licensing and Classifications Act will go a long way in building our human capacity and improving the level of service that is offered to our visitors.
The Tourism Licensing and Classifications Act as a data gathering Tool.
Mr. Speaker
The creation of a licensing process will enable the Ministry to gather key data that is critical in making good business decisions. For example it will ascertain the number of rooms on island as well as the number of saleable rooms. this information will eliminate the discordance between occupancy and real occupancy. Moreover, this information will better guide and enable information driven decisions.
This means that:
We will now provide valuable and critical information to potential investors in real time.
We can now highlight moving trends which will enable the Ministry of Tourism to anticipate and be prepared and not just react to changes in the market.
The data gathered will provide baseline information to allow for the accessing of grants and funds from donor agencies. There are many agencies standing ready to assist our small entrepreneurial tourism businesses as long as they can present the appropriate business cases
It will allow for baseline information to be used in accessing local, regional and international initiatives sponsored by various organizations
New Employment Opportunities with Tourism Inspectors
Mr. Speaker
No longer will service providers hide behind mediocrity. This Act will enable the Ministry to hold all tourism service providers accountable to deliver an acceptable standard of service that is equal to or better than internationally acceptable standards.
In this regard approximately 12 Tourism Inspectors will be recruited and trained to check and audit our service providers to ensure that industry practitioners are delivering the required level of service and that the plant and machinery that are utilized for the delivery of service are at an acceptable standard.
For Example these are some of the services to be monitored by the Inspectors
The horseback riding tours will be required to meet certain standards as it relates to the maintenance of the animals, the terms of safety and operations as well as cleaning up of the animal waste to reduce littering,
Every ground transportation provider to include taxis, tour jeeps and buses will now have to meet acceptable standards in order to operate.
The inspection will provide adherence to quality as outlined in the Act and ensure that all services provided under the Tourism Classifications regulations not just meet international expectations but surpass those of our regional competitors.
Legitimate Service Providers will be protected from unfair competition.
Mr. Speaker,
A key problem encountered by legitimate tourism service providers is the issue of unfair competition. You just have to visit the Heritage quay area on a cruise ship day and see this problem first hand. This has caused immeasurable damage to our Tourism industry.
This competition comes by way of unsuitable persons without any training or knowledge of the industry offering to provide services to visitors as well as locals.
For example it will eliminate the problem of
Persons coming to the island to illegally provide services to the tourism industry (this occurs in English Harbor during the yachting season).
Persons offering inferior tours to visitors as a hustle and usually with no insurance or guarantee of quality
Persons offering un-authorize taxi services. Many of whom don't even know the island.
A level playing field against new technology services such as Uber and Airbnb
Mr. Speaker.
We can't beat them but we will make sure that new technology service companies that are expanding to our country are regulated and pay their fair share.
The Act will seek to minimize the effects of these WEB based services by making it mandatory to obtain licenses to operate Scheduled Tourism enterprises. This issue is critical not only to other local tourism service providers but to the country and to the Government's efforts at revenue collection and assurance.
At the moment the Government does not consider the ride hailing app Uber as an asset to the country and as a result the app will not be licensed to operate in Antigua and Barbuda. However should this change in the future the mechanism is there to capture and regulate their operations.
The Ministry must be in a position to guarantee all visitors that they can expect an acceptable standard of service once they decide to invest in an Antiguan and Barbudan vacation. To this end, the Ministry of Tourism must ensure that any property that is offered as a tourism enterprise by Airbnb must not just meet acceptable standards but also require that Airbnb collect and remit the appropriate ABST to the Government.
Addressing Tax Avoidance and Improving the Treasury's Revenue Assurance
Mr. Speaker
Whereas the Government provides generous incentives to investors it is even more critical to collect the taxes that are due to Government from the operations of these tourism enterprises. All Private villas that are operated as tourism enterprises will need to obtain a license to do so.
This licensing regime in turn will provide valuable information to the tax authority.
To lend support to other legislation like THE ESTABLISHED TOURISM AND BUSINESS SPECIAL INCENTIVES ACT.
Mr. Speaker
No longer will some non performing developers get away with any shenanigans. This Act for example will provide a mechanism to measure if the concessions that were requested and given are in line with the final operational project. If a developer was say given concessions to build a 20-room hotel in a fixed time period and they later decided to only build a 10-room hotel this will be discovered at the time of seeking a license to operate.
While the Investment Authority is responsible for the granting of concessions and monitoring under the Act, the Tourism Licensing and Classifications Act will further assist in the policing and implementing of this legislation.
A classic example of this is the Rex Halcyon Resort who as part of their lease agreement should have been making upgrades to the property. For years this was not done and the end results are numerous guest complaints as well as scores of poor quality rooms that cannot be sold
Mr. Speaker
This Act will also serve as a bridge between several Acts such as the Transport Board Act and The Small Craft Act. In this regard, The Ministry of Tourism will be working closely with these departments to ensure that proper regulated and safe equipment is being used to provide tourism services.
We will bring the "free for all" mentality in operating jet skis and other water craft to an end to ensure the safety and security of our visitors.
The licensing of small crafts is the responsibility of ADOMS, the Ministry of Tourism will work with ADOMS to ensure that small crafts and their operators are held to industry standards.
Similarly, most if not all vehicles that are used for ground transportation fall under the regulations of the Transport Board, in this regard the Ministry of Tourism will be working with the Transport Board to ensure that ground transportation and their operators meet acceptable standards of operation.
Any other Acts that is appropriate will also be supported as the industry evolves and needs arise.
Build our credibility and increase the confidence with our stakeholder partners
Mr. Speaker,
Finally we return to where we started this discourse. It is critical that we show that we are listening to industry stakeholders both here and abroad. Stakeholders such as the Antigua and Barbuda Hotel and Tourist Association (AHTA) The FCCA and our other International Tour Operators who have over the years been complaining about a myriad of customer service issues and operational issues emanating from the lack of regulations governing service providers on island.
This Act is not envisioned in any way to act as a barrier to entrance into the Tourism Industry, However, it is designed to bring all areas of the product to an internationally accepted standard.
This new legislation will allow the Ministry of Tourism finally get a handle on the issue and to aggressively and quickly address such complaints in an efficient manner. It will set the tone and framework for a new day in our service delivery.
We will be seen in an entirely new light by all our stakeholders. In a way that will build confidence in Antigua and Barbuda. We will ditch the sad reputation of the talkers of old, and be seen as proactive doers who listen; make decisions; and implement actions that will rebound to the growth and sustainability of the tourism industry.
Mr. Speaker,
Vince Lombardi once said, "The price of success is hard work, dedication to the job at hand, and the determination that whether we win or lose, we have applied the best of ourselves to the task at hand."
We have worked hard to bring about the drafting of this critical piece of legislation. It will revolutionise the way tourism operators ply their trade and will significantly reshape the face of our tourism product for the better as we go forward. It therefore gives me great pleasure to commend The Tourism Licensing and Standard Act to this Honourable House.
Thank you Mr Speaker
-End Antigua & Barbuda ($77.7); Aruba ($102.7); The Bahamas ($405.8); Belize ($86.1); Cayman Islands ($224.5); Dominican Republic ($134.7); Honduras ($107.4); Jamaica ($244.5); Puerto Rico ($151.2); St. Kitts & Nevis ($149.3); St. Maarten ($143.2); Turks and Caicos ($86.5); and the United States Virgin Islands ($184.7).
CLICK HERE TO JOIN OUR WHATSAPP GROUP