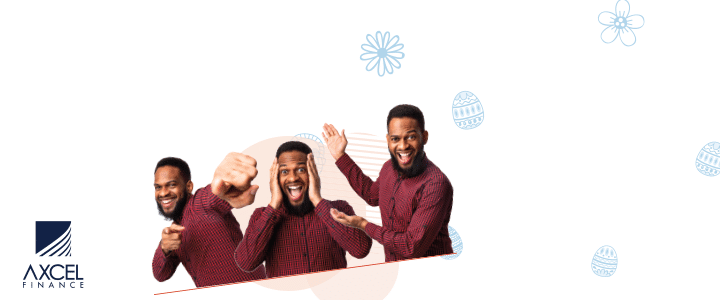 Every year, Brits choose to buy property abroad and, as the Caribbean becomes increasingly popular, we take a look at the pros and cons of buying property in Antigua and the Cayman Islands.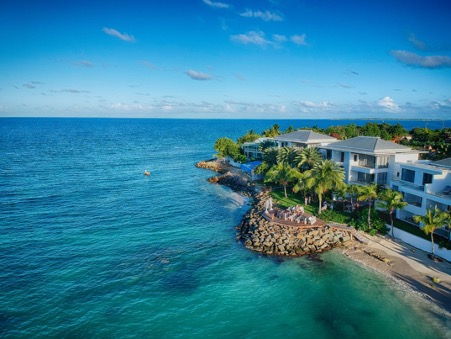 Soaring property prices in the UK and Europe in the last couple of decades has seen a significant number of Brits seeking to purchase property in the Caribbean. Two of the most popular destinations for these sun seeking Brits are Antigua and the Cayman Islands – but which to choose?
For starters, investing in Cayman Islands real estate has a number of benefits, including tax cuts, but we can't deny the various drawbacks, like the price. On the other hand, whilst Antigua is cheaper than the Caymans, it has various cons too.

In this article, we'll take you through everything you need to know about buying property in these Caribbean hot spots to help you make an informed decision.

Buying a Property in Antigua
Surrounded by stunning coral reefs, Antigua is known for its 365 sandy beaches, exotic wildlife, and world-beating cuisine. Antigua and Baruda has been governed independently since 1981 and is run by a parliament similar to that of the UK. Queen Elizabeth remains the formal head of state.
When purchasing property in Antigua, there are a few things to keep in mind. Some of these might include:

Alien Landholding License: you will need to obtain this license before buying property on Antigua. This can be quite a time consuming process and, in terms of costs, will add around 5 percent to the cost of buying a property.
Legal Fees: as with any property transaction, you can expect to pay legal fees and, in Antigua, this amounts to around 2 percent of the property price.
Stamp Duty: in Antigua, stamp duty costs equate to around 2.5 percent of the purchase price.
Property Prices in Antigua
Depending on the kind of property you intend to buy, prices vary in Antigua. As a rule of thumb, you can expect to pay around EC$ 10,763.91 (approx £3,006.93) per square metre.


The Pros and Cons of Buying Property in Antigua
Now that we know a bit more about the prices and general expectations of Antiguan property, let's take a look at some benefits and drawbacks:

The Pros of Buying Property in Antigua
Price: compared to property prices in the UK, you'll absolutely get more bang for your buck in Antigua.
Income: if you're buying property in Antigua as an investment, you can earn significant rental income during the high season.
Lifestyle: Antigua enjoys fabulous weather and an extremely affordable cost of living, making it an ideal retirement location.
The Cons of Buying Property in Antigua
Licenses and Legal Issues: you can expect to have to jump through a few hoops when buying property in Antigua. This includes obtaining a license, which can be very time consuming and may necessitate numerous trips.
Fees: although property prices in Antigua are affordable, you will almost certainly find yourself racking up significant extra costs in license fees, legal representation, and contributions toward the National Development Fund.
Because of the extra costs mentioned above, it's incredibly important that you research all of these carefully in order to factor them into your budgeting.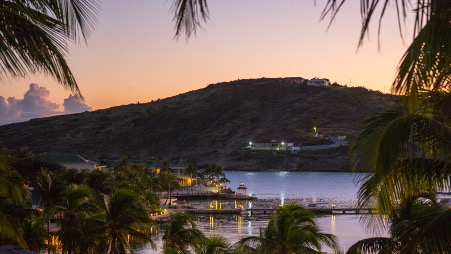 Buying Property on the Cayman Islands
Made up of three islands in the Caribbean Sea, the British Overseas Territory of the Cayman Islands is known for excellent beaches, diverse wildlife, and luxury holiday resorts, particularly within Grand Cayman and Little Cayman. An island paradise, Cayman Islands real estate is popular with Brits abroad. Here's what you need to know about buying property here:

Licenses: if you're intending to buy property on The Cayman Islands to rent out to locals, then you'll need to get your hands on a Trade and Business and Local Companies Law License. This will set you back about CI$ 2700.00 (around £2,441.72).
Stamp Duty: depending on the price of the property purchased, you can expect to pay between 2 and 7.5 percent in stamp duty when purchasing a property in The Cayman Islands.
Property Prices in the Cayman Islands
The average price of a home in the Cayman Islands in 2020 was CI$ 942,000. However, apartments can be found much cheaper, particularly away from the popular tourist resorts.
The Pros and Cons of Buying Property in The Cayman Islands
The Pros of Buying Property in The Cayman Islands
Restrictions: if you're buying property in the Cayman Islands for personal use, there are no restrictions on foreign ownership. This can make the buying process a whole lot easier.
Land Registry: when buying on the Cayman Islands, every owner is registered and the government guarantees the entries recorded at Lands.
Investment: Cayman Islands real estate tends to be a solid investment for Brits in comparison to other Caribbean locations.
The Cons of Buying Property in The Cayman Islands
Price: properties in the Cayman Islands can be priced quite high, and you may need to shop around in order to find a property within your budget.
Relevant Financial Business: if you plan, at some point, to sell your Cayman Islands property, this will constitute Relevant Financial Business, and will be regulated by the Cayman's anti money laundering laws.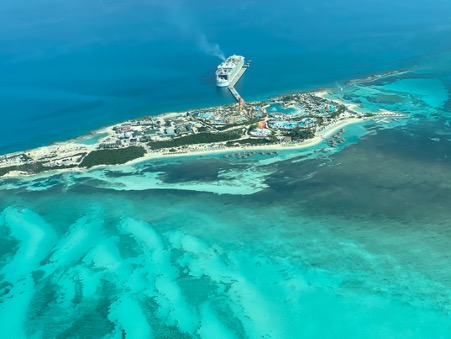 Should You Buy Property in Antigua or The Caymans?
While prices in Antigua tend to be considerably lower than in The Cayman Islands, this may be considered to be a false economy. When buying in Antigua, you'll be subject to a number of different fees as well as some pretty strict laws and guidelines.

Buying in the Cayman Islands, on the other hand, is extremely straightforward and the process is very quick. However, there are various drawbacks to know before you dive right in.
As with any property purchase, it's important to think carefully about how the property will be used, and what will be required in terms of costs and maintenance both now and in the future. Be sure to do your research now, and reap the rewards later down the line.

Please be advised that this article is for general informational purposes only, and should not be used as a substitute for advice from a trained property professional. Be sure to consult a property professional if you're seeking advice about investing in Caribbean property. We are not liable for risks or issues associated with using or acting upon the information on this site.
Advertise with the mоѕt vіѕіtеd nеwѕ ѕіtе іn Antigua!
We offer fully customizable and flexible digital marketing packages.
Contact us at [email protected]