Several people, including at least four minors, have been injured following a collision at the corner of St. Mary's Street and Temple Street.

According to state media, the collision happened around 2:30 Sunday afternoon.
EMS has now arrived on the scene.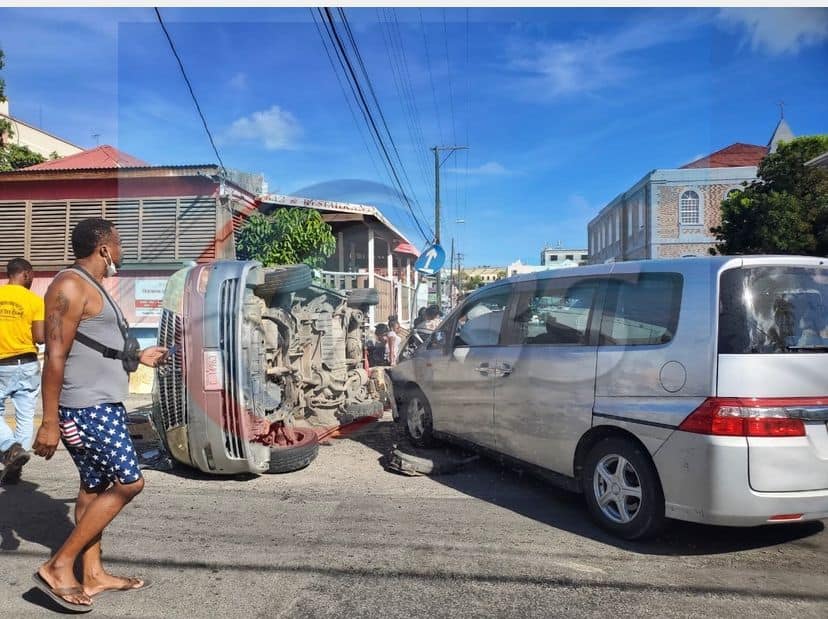 Support Antigua Newsroom from as little as $5 – it only takes a minute. If you can, please consider supporting us with a regular amount each month. Thank you.