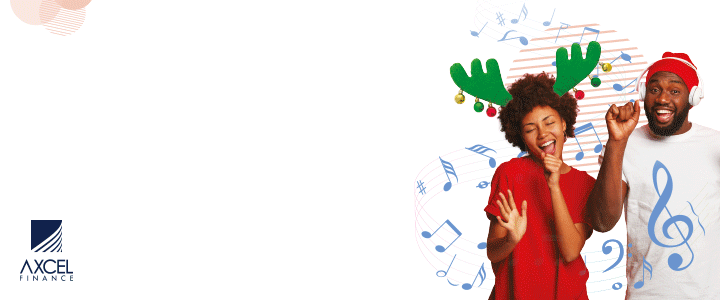 Brilliant sunshine, solid trade winds and Caribbean surf made for the perfect start for the 52nd edition of Antigua Sailing Week. The cocktail of heaven-sent conditions was very apt for English Harbour Rum Race Day. The six CSA racing classes were on the Windward Course enjoying some epic downwind legs straight off the front of the brochure!
Ker 46 Lady Mariposa won today's race in CSA 2. British Lombard 46 Pata Negra, skippered by Adrian Fisk was second, and Vittorio Biscarini's Italian Mylius 15E25 Ars Una was third.
"We are a mixture of professionals and corinthian sailors, but everyone has an important role to play – there are no passengers," commented two-time Olympic Gold Medallist, Jesper Bank, skipper of Lady Mariposa. "We had excellent conditions today and close competition and the last downwind leg was a big part of our race win. When you are going at full speed in a high performance boat, it is a fantastic feeling for everyone on board."
Sir Peter Harrison's Farr 115 Sojana, holder of the Lord Nelson Trophy, started their campaign with a win in CSA 1. Fully powered-up, the British supermaxi completed the 20-nautical mile course in under two hours. TP52 Zingara (Conviction) with Canadian Richard Reid at the helm, was second. Lithuanian Volvo 65 Ambersail, skippered by Simonas Steponavicius was third.
Sir Peter Harrison's Farr 115 Sojana lead CSA Racing 1 on the first day of racing – English Harbour Rum Race Day 1 at Antigua Sailing Week – © Paul Wyeth/pwpictures.com
In CSA 3, Ondeck Antigua's Farr 65 Spirit of Juno, skippered by Arran Chapman won today's race and celebrated loud and proud at the English Harbour Rum Race Day prize giving! Adrian Lee's Irish Swan 60 Lee Overlay Partners II was just 20 seconds behind Spirit of Juno after over two hours of racing. Mark Jagger's British Bordeaux 60 Theia of London, skippered by James Richman was third.

In CSA 4, British Oyster 48 Scarlet Oyster won today's hotly contested race by just 16 seconds on corrected time from Pamala Baldwin's Antiguan J/122 Liquid. Diego Aguirre's J/122 Team Inka from Peru, was third by just 18 seconds from the Canadian Reflex 38 Touch2Play Racing, skippered by Rob Butler.
"We are in a tough class; it's full on!" commented Ross Applebey, skipper of Scarlet Oyster. "Less than two minutes separated the top five boats and it is very easy to miss the podium all together. Jules (White), skipper of Liquid has his team on the pace. Inka Team sailed really well, and Taz and Touch2Play are also well-sailed boats. In this race, the run to the finish worked well for us as we could use our waterline length. However, on the races to come, with shorter legs, the boat handling is harder for us. We will have a celebration but I think we will be reasonably early to bed tonight!"
Ross Applebey's Oyster 48 Scarlet Oyster – CSA Racing 4 winner © Paul Wyeth/
pwpictures.com
Sir Richard Matthews has enjoyed success at Antigua Sailing Week for decades. His newly acquired ST37 Holding Pattern took the race win today in CSA 5 by just over two minutes from Jonty and Vicki Layfield's Antiguan J/11s Sleeper. British First 40 Optimus Prime, skippered by Martyn Oldroyd was third by just 14 seconds from Rocket Dog II, skippered by Jon Tyrrell.
CSA 6 produced the closest race of the day, with Jules Mitchell's young Antiguan team racing 1720 NSA Spirit to victory by just 7 seconds from Raymond Magras and Patrick Bernier's St.Barths' team racing Dufour 34 Speedy Nemo. Tough luck for Raymond Magras who was celebrating his birthday on the stage with his team. Raphael Magras racing x-34 Maëlia CEPAC Antilles, also from St.Barths was third, and led the chant of Happy Birthday!
"It's tight racing and our awesome team work had to be good today. We have taken on a new team member and it was his first race with us. Tyrique Adamns is 14 years old and will be representing our country at the Optimist Worlds in Antigua this summer. The French teams in our class have come over with some speed this year and we will be retaliating the same way!"
Action on board Jules Mitchell's NSA Spirit, a Cork 1720 competing in CSA Racing 6 © Paul Wyeth/
pwpictures.com
In the Multihull Class, Robert Szustkowski's Polish HH66 R-SIX, skippered by Robert Janecki flew around today's 20nm course to win on corrected time. However, Stephen Bourne's Rapido 60 trimaran Ineffable took line honours in the high speed battle. The Double-Handed Class produced a close battle between two American teams. David Kinsey's Oyster 49 Buckaroo crossed the finish line just 9 seconds ahead of Philip Asche's Swan 44 Freebird after over three and a half hours of racing, including a run and a beat along the beaches of the West Coast of Antigua. Australian Henry Rourke racing his Open40 Raucous was third.
Jon Constantine's British Feeling 39 Imagine of Falmouth won today's race in Club Class by just 26 seconds after time correction from James Gardner and Jerry Bethell's St. Lucian Jeanneau 54 INDY – Loosha Sails. David Tipton's British Jeanneau 479 Mischief was not far off the pace in third.
The bareboat classes enjoyed a series of short, sharp legs on the Rendezvous Course. Solid victories went to Alexander Pfeiffer's German team racing KH+P Bavastro in Bareboat 1, Peter Zauner's Dufour 500 Tintoret in Bareboat 2, and reigning bareboat champion, Canon and Harvey racing American Dufour 412 KH&S Contractors in Bareboat 3.
All classes enjoyed superb racing on the first day of Antigua Sailing Week and English Harbour Rum Race Day 1
Hundreds of spectators packed Shirley Heights Lookout earlier in the day, eager to watch the impressive fleet and to enjoy the celebrated breakfast bash. Many more race fans enjoyed the VIP experience of Chase the Race on board Wadadli Cats, with a 'ring-side seat' for the racing action.
The Daily Prize Giving is a big feature of Antigua Sailing Week, it's where sailors from six continents mingle after racing at Antigua Yacht Club to applaud the day's winners and watch the video action. Live music from The Climax Band and English Harbour Rum give-aways made for a perfect end to a cracking start for the Caribbean's most famous regatta!
Racing continues at Antigua Sailing Week on Monday 29 April with Fever-Tree Race Day 2.
Race fans watched the action from Shirley Heights Lookout © Ted Martin
Advertise with the mоѕt vіѕіtеd nеwѕ ѕіtе іn Antigua!
We offer fully customizable and flexible digital marketing packages.
Contact us at [email protected]