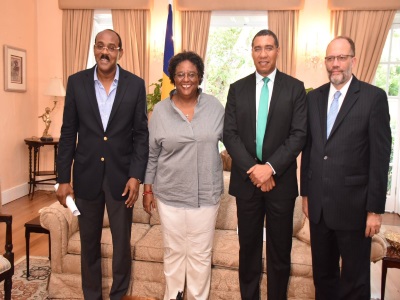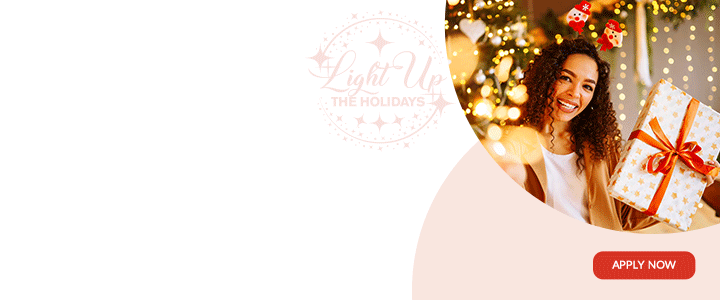 Caribbean Community (CARICOM) leaders open a two-day inter-sessional summit here on Tuesday, overshadowed by the unfolding economic and political events in Venezuela, Guyana, Haiti as well as security issues and continued moves by Europe to blacklist the region.

CARICOM has sought to play a leading role in trying to diffuse the situation in the South American country where Opposition Leader, Juan Guaido, who declared himself interim president, is leading the effort to remove President Nicolas Maduro from office.
Guadio has the backing of the United States and several other countries, while Maduro, who was sworn into office last month, is backed by Russia, China, Cuba and several others.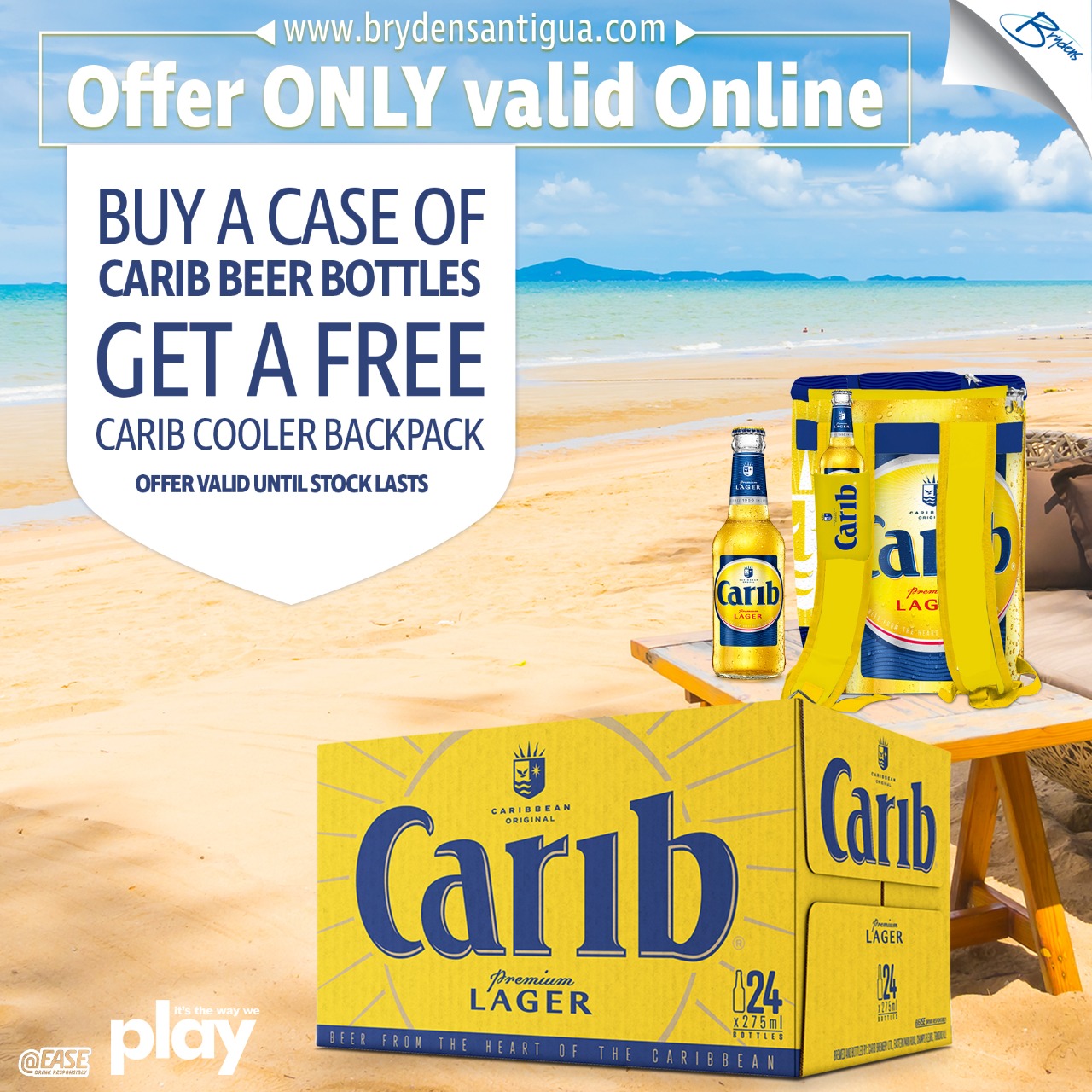 Over the last weekend, the military in Venezuela prevented aid from Washington from entering the country through Brazil and Colombia and the United States Vice President, Mike Pence is meeting with Guadio in Bogota Monday amid reports of more sanctions being imposed on Caracas.

Venezuelan security forces fired tear gas and rubber bullets to disperse a crowd demanding to cross the Venezuela-Colombia border.
CARICOM chairman, and host Prime Minister Dr. Timothy Harris has maintained that the 15-member regional grouping's policy of non-interference in the internal affairs of Venezuela.

Harris, led a CARICOM delegation to Uruguay, is expected to bring all the leaders up-to-date on the so-called Montevideo Mechanism, in response to the call by the United Nations Secretary General, Antonio Guterres, to find a pathway to a peaceful resolution through dialogue and from a position of respect for International Law and Human Rights.

Earlier this month, Harris said that the Mechanism presents "the only objective mechanism" to address the complex political situation in Venezuela and that it is the only initiative available for international actors "who want to see peace in Venezuela.

"We expect that the Montevideo Mechanism will become a landmark document in terms of moving forward. Not only will it survive in the context of what is happening in the Republic of Venezuela, but I believe it provides a platform, if you will, a framework for engagement in other disputes that would impact upon us," Harris said, adding that the next step now would be for the regional leaders to continue their dialogue on the situation "bearing in mind we were there (Uruguay) as a representative body.

"So we would want to report to the broader audience regarding the meetings that we had…and then to get further guidance and input from colleagues collectively on how we should move forward.

"We have to bear in mind that despite the initial differences among member states in the CARICOM community, we have been able to maintain solidarity in the context of clearly delineating and articulating the principles that would guide our foreign policy…of non-interference in member states, non-intervention, respect for rule of law, democracy and respect for constitutional order," Harris said.
The situation in Venezuela has led to an influx of migrants into Guyana and Trinidad and Tobago.

Guyana has been bearing the brunt of the humanitarian crisis in terms of people crossing the border. Trinidad has been impacted and there have been a few incidents reported. This has been on the world stage," said Joshua Sears, the senior policy advisor to Bahamas Prime Minister, Dr. Hubert Minnis.
Apart from the Venezuela crisis, the regional leaders will no doubt ne mindful of the unfolding political situation in Guyana, where the coalition government of President David Granger has collapsed after the main opposition People's Progressive Party (PPP) had been able to successful move a motion of no confidence in the National Assembly on December 21, 2018, where the government had enjoyed a one-seat majority.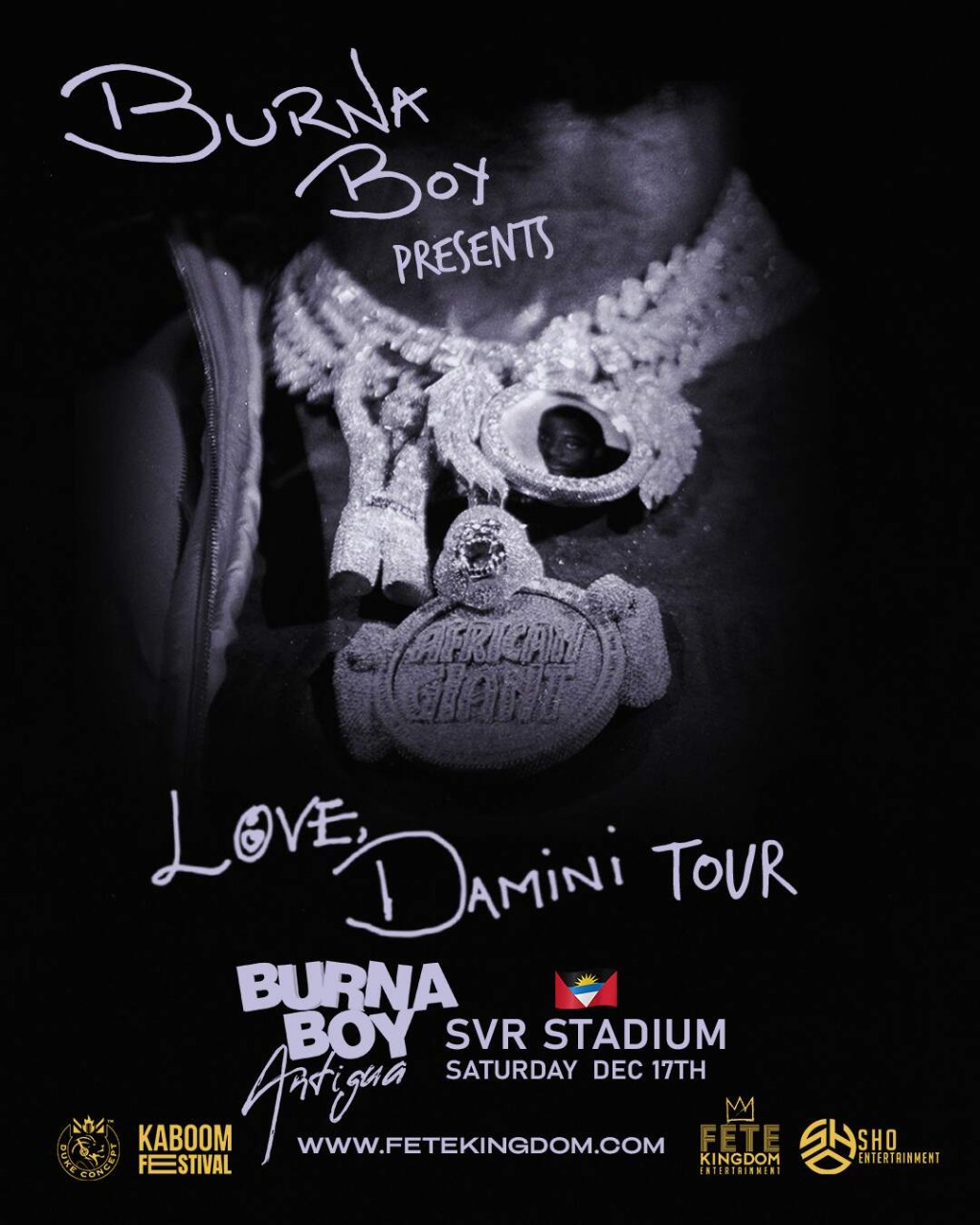 The Granger administration has since filed a motion in the Appeal Court seeking to overturn a High Court ruling in January that the motion was valid and which refused to provide a conservatory order, thereby halting the 90 day period required by the Guyana Constitution for new elections to be held once a motion has been successfully passed against the government.
Opposition leader Bharrat Jagdeo has been calling for the polls to be held no later than March 19 while the Guyana Elections Commission (GECOM) says it would be practically impossible to do so.
CARICOM's public clash with the Secretary General of the Organisation of American States (OAS), Luis Almagro, on Venezuela and Dominica, is also a matter the regional leaders will most likely discuss in a bid to maintain a united position going forward.
But Almargo, has shown no signs of backing down, indicating last weekend that "I stand by my statements and actions, which are completely consistent with the competencies of the Office of Secretary General and the democratic principles that this Organization promotes and defends".
One respected former Caribbean diplomat, Reginald Dumas of Trinidad and Tobago, has suggested that CARICOM consider putting forward a candidate to replace the Uruguayan.
Dumas, who in 2004, was appointed by then Secretary General, Kofi Annan, as his special advisor to Haiti, said that of the 34 active OAS members, 14 are from CARICOM.
"A simple majority (18) is needed for election of an SG, so at least four more countries must support us. Here's a good test of our newly-found unity and co-ordination in foreign affairs. Can we do it? Sí, podemos. Yes, we can," he said, indicating that the former St. Lucia prime minister Dr. Kenny Anthony would be an ideal candidate.
The political situation in Haiti, the only French-speaking member within the CARICOM grouping, is another worrisome issue for the regional leaders.
President Jovenel Moise, who took up office in 2017 following protracted elections, is under pressure from opposition parties to step down over his handling of domestic affairs as well as the use of funds under the PetroCaribe an oil alliance of many Caribbean states with Venezuela to purchase oil on conditions of preferential payment.
Several people have died since the street demonstrations started earlier this month and CARICOM in an earlier statement said it "is deeply concerned about the continuing violent protests in Haiti, which have resulted in the loss of life, property, destruction of infrastructure and caused grave distress.
"The Community calls for calm and a cessation of the violence, appealing to all involved to engage in constructive dialogue and to respect the Constitution, the rule of law and democratic processes so that issues can be resolved in a peaceful atmosphere and allow for the return to a state of normalcy," CARICOm said.
President Moise has already indicated that he does not intend to step down in favour of armed gangs and drug traffickers, acknowledging that the "the crisis we are going through is very serious".
The Guyana-based CARICOM Secretariat said that enhancing regional air and maritime transportation and further advancing the CARICOM Single Market and Economy (CSME) that allows for the free movement of goods, skills, labour and services, across the region, will be among the matters for deliberation.
The meeting will seek to further advance "measurable steps" for action on the CSME which were identified at a special CARICOM summit held in Trinidad and Tobago last December.
These included new categories for free movement of persons, the leaders engagement with the private sector and labour, and operationalizing the protocol on Contingent Rights which was signed by 10 member states during and since the last summit in Jamaica in July last year.
The Secretariat said that the leaders will also examine recommendations from a Special Meeting of the CARICOM Council for Trade and Economic Development (COTED) on Transportation, held earlier this month in St. Vincent, which dealt with, among other things the Multilateral Air Services Agreement (MASA), proposals for a regional ferry service and easier security check-in for in-transit passengers. MASA, when implemented, will serve as a mechanism to maximize the economic and social benefits arising from aviation activities for CARICOM air carriers.
Security matters and blacklisting issues affecting member states are also before the leaders with Sears noting that just recently the Bahamas, and several other Caribbean countries, had been placed on a European Union blacklist, which requires additional scrutiny regarding financial transactions.
"For many years CARICOM has been advocating for a fair process and we will see now that that voice has resonated with developed countries.
"The entire CARICOM region is adversely impacted by these regulations," Mr. Sears said, adding that, "The good thing about it is through the Financial Action Task Force countries agreed to recommendations to improve their financial sectors and by each country taking the necessary steps… we follow each other and adopt the best practices, Heads share their views, Central Banks Governors meet and they share views and they all work towards making these recommendations more relevant to address the financial concerns of the international financial community," he added.
CLICK HERE TO JOIN OUR WHATSAPP GROUP