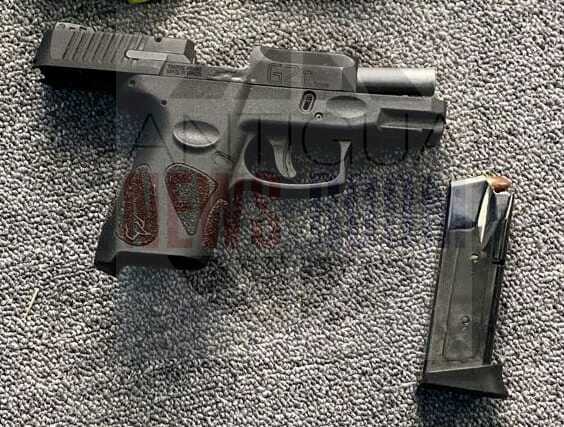 Two Charged for Illegal Gun & Ammunition

The police arrested and jointly charged 33-yr-old Rashaan Brookes of Yorks and 36-yr-old Keishan Hughes of Bendals for Possession of one Taurus 9mm pistol and Possession of 12 rounds of 9mm ammunition.
A search warrant was executed on a premises in Yorks occupied by both accused on Friday 22nd April, when the Illegal weapon was found.

Both men were arrested and taken into custody and later charged.

They are expected in court sometime next week.
Support Antigua Newsroom from as little as $5 – it only takes a minute. If you can, please consider supporting us with a regular amount each month. Thank you.