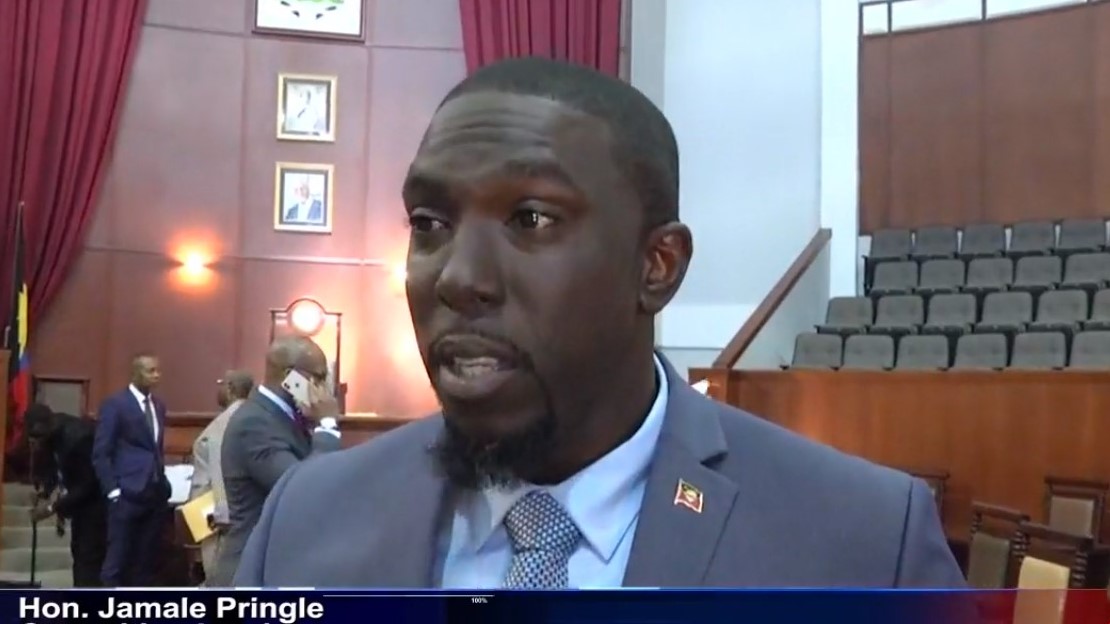 With the recent Prime Minister's appeal to investigate "contracts" entered into by Opposition Leader Jamal Pringle and the National Solid Waste Management Authority, Pringle asserts the contract is legitimate.
"He can investigate all he wants. There's nothing to investigate. It wasn't a secret." said Pringle in response to PM Browne's call for an investigation.
While wrapping up the 2020 Budget Debate in the Lower House, the prime minister said he looked into a statement made by Pringle during the debate, that he had been contracted to collect dead dogs.

"After he said he had a contract to move dead dogs, the member for St. Mary's North decided to find out exactly what was going on," Browne said.
"Who gives a contract to move dead dogs," he asked.
Browne who is also finance minister said over the last seven years, says Pringle billed solid waste over 1 million dollars for services provided to them.
"And what we found Mr Speaker is during the period of the last seven years or so, the member for All East & St Luke billed Solid Waste 1.4 million dollars to collect dead dogs."
The prime minister promised to provide the house with the invoices as proof of his claim.
He said in one particular invoice, the opposition leader's company collected dogs every day for a week.
"There are six days that the members' truck worked and he was able to pick up dead dogs every day…dogs are just dying around the country everyday."
"And we all know once we have an issue with a dead dog it is so difficult to get somebody to move the dob unless you pay privately yo get it moved," he said.
"But here is a situation in which you have a man, the Opposition Leader the honourable Jamal Pringle has had a so called contract and he's being paid every month, every year, for several years, a total of 1.4 million dollars to pick up dogs from around the country."
The prime minister called on Joseph to investigate the matter.
"How could a man be paid 1.4 million dollars to collect dead dogs in this country over a period of seven years," he asked.
Browne did not accuse Pringle of any illegality.
However, Pringle explained that the contract to collect dead animals around Antigua and Barbuda was legitimate saying the contract was established from 2009 and he received $500 daily for the services rendered.
"There's some areas that the compactor truck could not access. So, with picking up dead dogs and covering a vast amount of Antigua and Barbuda some other places were added so that when there is no dog to pick up, you still actually have work to do for the day." he explained
Pringle added that, "every time when we are in parliament, they continuously raise issue about I having contracts within government, and how much I'm doing like they issue these contracts. It's one contract basically. And it's to pick up dead animals and clean up around the public markets in the morning before St. John's open."