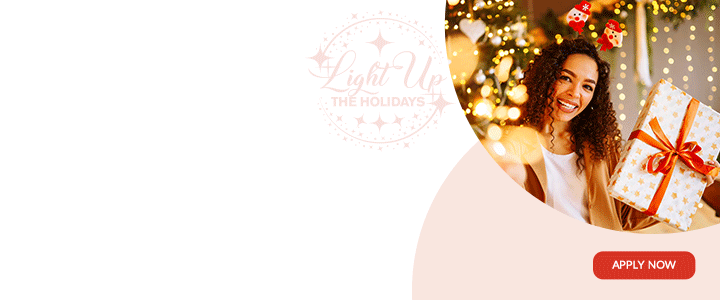 Presentation of the ABLP 2023 Manifesto

The Next Level of Progress and Prosperity for All
by Gaston Browne
Leader of the Antigua and Barbuda Labour Party

on 10 January 2022

Distinguished Excellencies of the Diplomatic Corps
Distinguished Captains of Industry

Distinguished toilers in the Vineyard of Antigua and Barbuda's economy

My friends.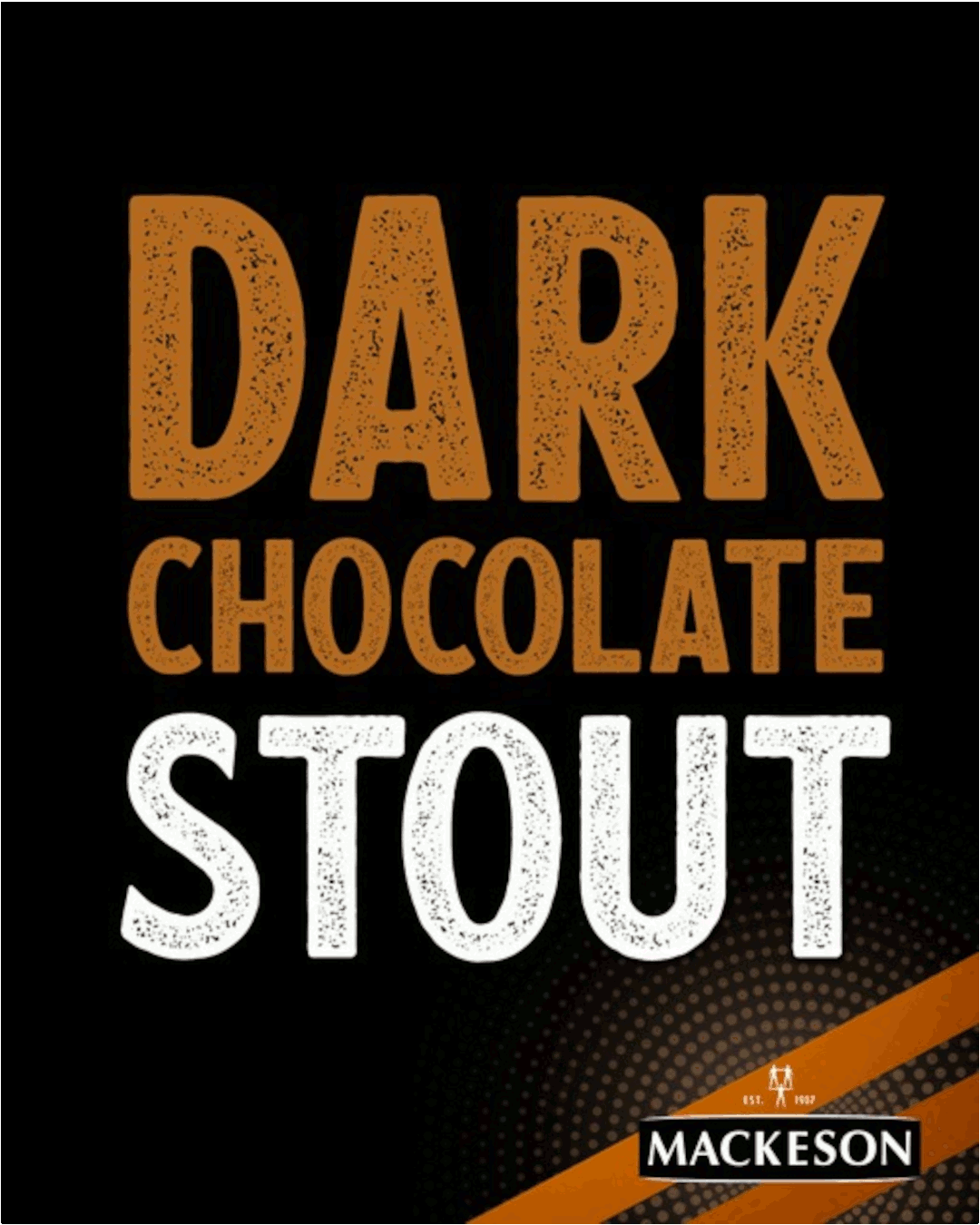 Thank you all for coming to this occasion, on which the Antigua and Barbuda Labour Party launches its manifesto for the January 18th general elections.

And, beyond this event, thank you – each of you – for the role that you have played in making the economy of our country strong, and for helping to bring us to the springboard from which we will leap to the Next Level of progress and prosperity.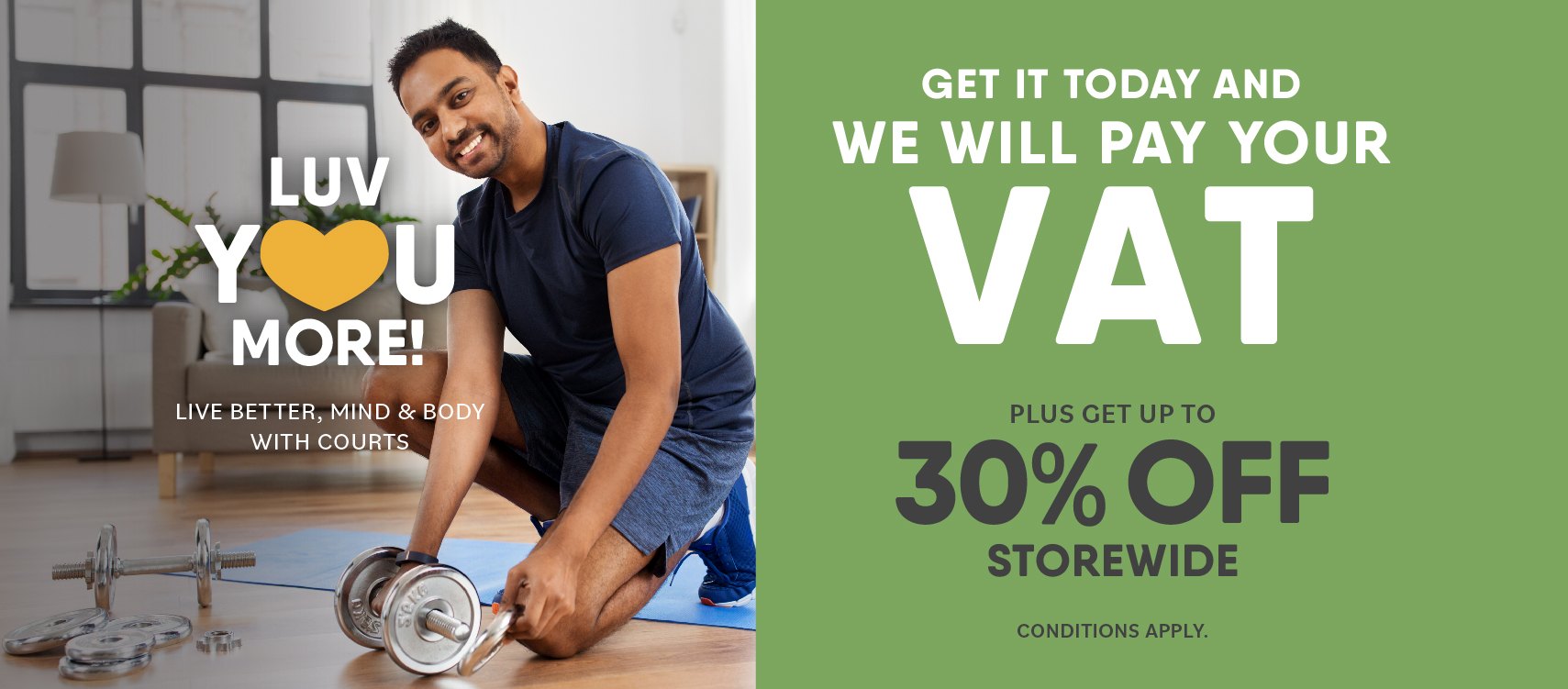 Over the last 8 years, the ABLP administration had the challenging task of steering our Nation through unprecedented times.
No previous government, either here or elsewhere in the world, has been confronted with three of the worst calamities that have ever befallen humanity simultaneously.

The impact of the COVID-19 pandemic on the economy; the severe disruption of global logistics, including increased costs of containers, transportation and insurance; and the adverse effects of the Russian war on Ukraine that created food and oil shortages, and escalated the cost-of-living.
In 2020, all over the world, national economies were battered; businesses shrunk; investment halted and unemployment soared.

We were not an exception.
Revenues dropped all round.

The economy shrunk by 20 per cent.
Hundreds of persons in the private sector were put out of work, as countries closed their borders, planes stopped flying and boats halted sailing.
It was a time of global worry.
None of us should forget the fear in which the peoples of the world lived.
Nor the paralysis that gripped many governments, as fatalities caused by COVID-19 mounted to millions, and health sectors scrambled to save lives.
Yet, in all those exceedingly trying circumstances, Antigua and Barbuda emerged better off than most countries.
We kept fatalities down to one of the lowest numbers in the world – 146 persons of almost 6.9 million to date.
And we saved more infected persons per head of population, than the majority of other countries.
We recovered 8,960 persons, many of whom are back at work, back at school, and back to living healthy and productive lives.
In the process, we built-out better health facilities, better services and better equipped and trained medical teams.
That was no easy accomplishment.
It required decisive government, sound financial planning and skillful allocation of scarce resources.
That was not all.
We ensured that no public servant was dismissed or made redundant, guaranteeing  that there was, at least, one bread winner in every household.
Additionally, we supported everyone in the country through a variety of interventions, which included discounts on water and electricity bills; food vouchers, and making special arrangements with banks not to foreclose, but to extend moratoria on loans and mortgages.
We also used that time to incentivise our tourism private sector partners, to upgrade their properties in preparation for reopening our borders, which we did long before any other major tourism destination.
The result of that early opening, ensured that many companies, retail outlets, bars and service providers resumed business and survived.
We successfully balanced the protection of lives and livelihoods, putting our people back to work, long before other countries.
And it is important to note that, unlike several countries, we did not go to the IMF for a bail-out loan.
We avoided harsh conditionalities, including the imposition of personal income tax and other taxes, as well as job cuts, which would have been requirements to pay back IMF debt.
We managed primarily on our own resources and from a small amount of borrowings, avoiding excessive borrowings which would have been a drag on growth.
Thus, while global growth was 6 percent in 2021, we enjoyed higher economic growth of 7.43 per cent.
Even more remarkably, as growth in the world declined by 3.2 percent in 2022, our economy defied all the odds and grew by a whopping 8.3 percent.
As all of you in this hall will know; this could only have been achieved through sound, creative financial management, solid economic judgement and visionary leadership.
That is the high quality of governance that the ABLP administration provided to successfully steer this nation through crises.
It is the high quality of government that we will continue to give with the support of the electorate of this nation, and by their will.
Distinguished friends
I want to note that while our accomplishments undoubtedly benefitted from solid economic and fiscal management of our country's affairs, the private sector played a real role as a partner.
At no previous time in our nation's history have we witnessed the great confidence by the private sector and individual persons in the government and economy.
Over the last 8 years, new and expanded businesses of all kinds, estimated at over two billion dollars, have sprung-up across Antigua and Barbuda, providing jobs, increasing contributions to social security, medical benefits and the education levy.
Businesspeople do not invest in a country and a government in which they have no confidence.
The proof of that confidence is evident in the investments by local and foreign persons and entities.
I thank the business sector for their confidence and assure them, that a future ABLP administration, will continue to work in partnership with them, to continue our collective and steady climb to the Next Level of progress and prosperity.
My friends, I will not dwell on the horrors of an experience, which many of you lived.
But I am obliged to recall that between 2004 and 2014, this country risked its future with the failed experiment, the United Progressive Party (UPP).
In the campaigns for the elections in 2004 and 2009, they made many promises they did not keep.
Among those promises were; that they would not impose personal income tax.
They did.
They also swore that they would not take the country to the IMF.
They did.
Consequently, this nation endured many hardships.
Our economy collapsed by approximately 25 percent and unemployment rocketed in excess of 25 per cent.
These days, Mr. Harold Lovell, who was the Minister of Finance for the five most disastrous years in our nation's history, between 2009 and 2014, says: that he did not collapse the economy by 25 percent, but only by "approximately" 20 per cent, as if 20 percent was not bad enough.
In any event, his memory must be failing, because official records show that the decline of the economy was at least 23.5 percent.
There are living witnesses to that disaster, including many in this room.
Many lost their properties to foreclosures; could not find work; saw their businesses shrink; or could not make ends meet.
The UPP left this nation in 2014 with economic failure, banking industry failure and fiscal failure, that included burdensome debt with over 50 percent in arrears.
They left us with vastly expanded poverty.
That is what the ABLP administration inherited in 2014, including little or no investment in water production and supply, no investment in cruise tourism, no investment in the Cargo Port to facilitate business, no practical plans for the future, no pathway to increase employment, and more than anything else – no hope.
My friends,
It is that desert of hopelessness that the ABLP inherited, and it is that desert that we transformed to a garden in which business has boomed, employment has increased, houses have been built and three modern ports are catapulting us forward.
That is real, tangible and measurable progress.
It is not pie-in-the-sky promises, made to fool and deceive.
And what we have achieved in the last 8 years, we have done together.
Therefore, in a few days' time, our nation will be a fork in the road
The choice will be between the record of the two main parties.
One that lifted up the nation with a proven track record of successful management, and one with a proven track record of failure and disaster.
Only this time, it could be worse.
Frighteningly so, not  one of the UPP aspirants to office, has any proven successful record in government, in financial administration and in economic competence.
Risking the UPP, is risking retrogression and your future, as well as  the future of your children.
For, just as it took years to recover the country from the last UPP maladministration, so it will take years to rebuild what we would lose.
Do any of us want to return to losing our savings, to high unemployment, to losing our homes and cars, to high debt, to IMF harsh conditionalities, and to economic catastrophe?
Certainly not.
And that is the message, which I hope will go forth from this hall to every nook and cranny of Antigua and Barbuda.
We are moving upward, steadily and surely, to the next higher level of progress and prosperity with the tried, tested and proven ABLP Team.
The team that the UPP is offering to guide this nation's affairs is being led by the man who, as Minister of Finance from 2009 to 2014, killed the economy, and the others are a hodgepodge of persons who have no skills, little knowledge and no governance experience.
Who would trust the economy, and the nation's well being into the hands of such a group?
My friends
The Manifesto we launch today is our compact with the nation of Antigua and Barbuda and all its sectors.
Our aspiration is to move Antigua and Barbuda upwards to the Next Higher Level of progress and prosperity.
We know it can be done, because together we have proven it can be done.
The ABLP administration has invested $1.4 billion in physical and social infrastructure over the last 8 years.
It is the highest level of public sector investment made in any previous 8-year period in our country.
The investment includes: the Five Islands Campus of UWI that will raise the level of knowledge in our country; a modern Cargo port and Cruise ship port; expansion and refurbishment of highways and roads; new and more health facilities; over 1,300 new homes; scholarships for higher education; support for local entrepreneurial programmes; and in expanded educational facilities.
The private sector has invested billions dollars in houses, shopping malls, retail outlets, hotels, guest houses, manufacturing, and various businesses that provide services.
We are poised for the great leap upward.
A leap that will take us closer to the level of achieving the status of an economic powerhouse, with developed country living standards to which we all aspire.
My friends, let me now highlight some of the realistic plans and projects, included in this Manifesto.
I emphasize that time will not allow me to detail all the projects and programmes that are set out in the Manifesto, but I urge you all to read it.
By any objective standard, the Manifesto, is a most comprehensive development plan for our nation, that will produce jobs and more opportunities to include entrepreneurial opportunities
I will now list a few of these projects:
An investment of over $100 million by Global Port Holdings, on the development of the Harbour front, where there will be shops, restaurants, boardwalks, and entertainment facilities including an amphitheatre – all of which will be available to Antiguans and Barbudans to operate. There will also be a world-class terminal building, a casino, and a spa.
Construction of a yacht marina in the St. John's Harbour, will also be encouraged, and local entrepreneurs can invest in its development and operations. The ABLP government will assist local business ownership through its Venture Capital Fund by putting up to 25% of the capital, to help potential owners to catalyze additional loan and equity investments in their business.
While government will retain equity in the business to facilitate borrowing and start-up, the owners can subsequently buy out the government's shares, using the dividends from profits. Government's role is not to be an owner; it is to facilitate ownership by locals.
Antigua will be a premier destination for Cruise tourism which will be bolstered by the investment of US$100 million by one of the world's largest cruise ship companies, Royal Caribbean International (RCI). An agreement had been signed with RCI in March 2019, to establish a Beach Club at Fort James to be utilized by the passengers on their ships, calling at Antigua.  The project was deferred because of the COVID-19 pandemic which crippled the Cruise Industry until 2021.   However, RCI is now ready to proceed.
An investment of $773 million by Robert De Niro and James Packer in a new resort to be built on the old K Club Resort site, complementing the Caribbean's only Nobu restaurant located on Barbuda.
Moon Gate Antigua: a 49-suite all-inclusive boutique hotel and spa at Half Moon Bay.
The Peace Love & Happiness (PLH) Resort will complete its first 60 luxury homes and condominiums on Barbuda in 2023.
An 18-hole Tom Fazio designed golf course is now nearing completion. Part of the PLH resort, it will be one of the finest golf courses in the entire Caribbean.
Nikki Beach: A luxury beach club with residences founded by Jack Penrod, will be built on Antigua's Jolly Beach. (An artist's impression shows the layout of the property)
Royalton Chic: A 350-room luxury 5-star adults only property will open in November 2023 on Dickenson Bay, replacing the old Halcyon Cove Hotel. (An artist's impression shows the layout of the property).  Eight hundred new jobs will be generated. 
A US$130 million luxury resort in Barbuda at the old Dulcina hotel site. This project is being developed by a group of local and foreign investors.
Additionally, there will be expansion of existing Hotels
Sandals Grande Antigua will begin expansion of its property in early 2023, employing an additional 300 persons.
Tamarind Hill: A luxury boutique resort has completed its 3rd phase expansion with 43 single bedroom suites and a combination of villas along with a new restaurant, bars, and spa.
Hawksbill Hotel: The property will be fully refurbished and enhanced with added facilities to reopen on 1st November 2023.
Distinguished ladies and gentlemen, these are not empty promises and grandiloquent pledges with no evidence to prove them, or contracts to implement them.
These are real contractual projects that have either already started or are ready to be rolled-out.
Jobs will increase; opportunities for local ownership will expand; and the economy will grow even more, putting money in people's pockets and allowing businesses to enlarge profitably.
Now, a few words about Barbuda.
No one who saw Barbuda in 2017 after Hurricane Irma decimated it, with not one liveable building left standing; could possibly have imagined its transformation today into a hive of viable activities.
You will remember that I was the first person to travel to Barbuda, even as hazardous high winds made air travel extremely risky traveling to the island, while another Hurricane was set to further batter it.
I vowed then that Barbuda should never again be in a situation where a hurricane could cause so much human suffering and hardships.
Barbuda, in my view, had to be transformed into a self-sufficient, and vibrant community.
And that is what the ABLP administration set out to do.
Today, just over 5 years later, Barbuda is well on its way to become one of the premier luxury destinations in the world.
It already has full and sustainable employment guaranteed by the huge financial investments that are being made.
The Barbudan residents are living in new, or greatly refurbished homes; new buildings have been constructed for schools and a hospital; a modern airport is near completion;  a world class 18-hole golf course has been laid; and a major luxury resort is being built by Peace Love & Happiness (PLH) at a cost of over US$2 billion.
The internationally renown Nobu restaurant is providing fine dining to visitors, and, as I said earlier, a multi-million dollar investment resort, by Robert De Niro and James Packer, will start construction in 2023.
The cargo port will be rebuilt starting this month – January 2023.
Power on the island is generated mostly from renewable sources, making Barbuda a green sustainable island community.
Significantly, residents of Barbuda can now purchase properties, on which they have lived informally, for a peppercorn sum of one dollar.
In addition, each adult Barbudan can get one acre of land for one dollar.
The first 75 acre lots at one dollar per acre is now available to Barbudans.
Their ownership of property can be used to raise loans from financial institutions to set up businesses, and to sell services to the resorts and their guests.
Amongst those businesses, the ABLP government is promoting the establishment of farms to grow organic foods for use by the resorts and restaurants. Ultimately, there will be hundreds of pools and millions of square feet of glass to be cleaned within the PLH project, providing opportunities for pool management, cleaning and property management services.
The wages and salaries, which will be available to Barbuda residents, will permit them to purchase homes, cars and other amenities that will considerably improve the quality of their lives.
A new ABLP government will also construct a business hub, with satellite offices to deliver the services offered by the Transport Board, Medical Benefits, Education Levy, Social Security, APUA and other agencies.
The ABLP administration is very pleased that we resiliently nursed Barbuda from its devastation and the dislocation of its residents to the vibrancy it now enjoys, and the bright future that lies before it.
Under the stewardship of the ABLP government, Barbuda, which was deemed uninhabitable five years ago, is now repositioned as a luxury tourism destination.
Such is the high quality of visionary thinking and stellar financial management that the ABLP team has given our nation's affairs.
Distinguished colleagues
You are aware of the tremendous, obvious and measurable strides that our country has made in accessibility to education and health services.
The ABLP Team is gratified that we initiated and implemented the Five Islands Campus of UWI, giving all our people the chance for higher education within their own shores.
We share the great pride of all the people of Antigua and Barbuda that our country has a university at last.
The ABLP wants to satisfy the ambition of every family to have at least one University graduate before 2030.
For Antigua and Barbuda, the University of the West Indies (UWI) campus at Five Islands, plays the dual role as a pathway for the educational empowerment of individuals and as the creator of a continuous pool of qualified human resources upon which the country's development depends.
The ABLP government recently successfully negotiated a loan of $216 million from the Kingdom of Saudi Arabia, specifically for the expansion of the Five Islands Campus.
That money assures the continued physical build out and equipping of the campus, as well as its capacity to educate our people to a higher level.
Additionally, to help our people to achieve the highest level of education and knowledge, the ABLP administration invested $240 million over the last eight years in scholarship grants.
It is a programme the ABLP will continue and expand in the future.
Convinced that no one is ever too old to learn, and that missed opportunities can be seized anew, the ABLP government has also introduced "its second chance" programme, permitting anyone to acquire the certification necessary to enter university and emerge with a degree.
Regarding health, the ABLP government has invested heavily and steadily in health care.
The Sir Lester Bird Medical Centre is fully equipped with modern technology and qualified staff.
The number of beds per 1,000 persons of our population has increased to 3, surpassing the capacity of many other developing countries worldwide.
When two field hospitals, which are in the government's possession, are added, the number of beds per 1,000 persons rises to 4, should there be any need.
The ABLP administration also developed the Infectious Diseases Centre, constructed during the COVID-19 pandemic, to manage any future epidemics and pandemics.
A new hospital facility was established at Nugent Avenue, and two new Polyclinics have been built to serve immediate and expanded health needs.
A renal unit for kidney patients is now being constructed at the old Holberton Hospital site, and a cardiac unit will be built at the Medical Centre to provide pacemakers, stents, and other non-invasive heart treatments.
The ABLP's ambition is to pursue heart and liver transplants in the future.
To increase access to kidney transplants, the ABLP government will expand the living-donor programme and explore kidney donations from persons, who consent to do so, in the event of their death.
These facilities are being provided at no cost to any patient.
The ABLP regards health care as a public good and a right.
Our Investment in health is an investment in our people.
And, for the ABLP, people come first.
My friends
I now point out this Manifesto's commitment to Public Servants.
The ABLP is fully committed to increasing the wages and salaries of public servants.
Our Team regrets that the negotiations with the Unions, representing public servants, were so protracted that the matter could not have been settled before the general elections on January 18th.
The ABLP blames no one for the delay in the negotiations.
As a political party, which was born out of the oldest trade union in Antigua and Barbuda, the ABLP understands that the Unions must represent their members to the best of their ability.
Nonetheless, the ABLP records in this Manifesto, that it is fully committed to increasing the incomes of public servants and looks forward to the successful conclusion of the negotiations early in 2023, after which payments will begin immediately.
ABLP also wants to increase public servants' pensions.
The ABLP also registers in the Manifesto that the contributions of pensioners within the public service are recognized and appreciated.
These are persons who supported the execution of government programmes, projects, and policies throughout their working life.
In their years of retirement, every effort must be made to ensure that their pensions are sufficient.
Therefore, the ABLP government will increase pensions for public servants as soon as possible after the general elections, once a consensus is reached with their representatives.
In this Manifesto, the ABLP Team thanks  all public servants for their service.
We are sure that everyone will agree that, throughout the stresses and strains of the COVID-19 pandemic, the nation owed a special gratitude to certain types of public servants, including nurses, doctors, teachers, customs officers, immigration officers, members of the police force, soldiers and officers of the Office of National Drug and Money Laundering Control Policy.
These persons were required to work even during lockdowns; they were on the front-line providing services and valiantly combatting the Coronavirus and stopping its spread.
In this connection, they were more exposed than others, and faced a greater risk of infection.
This situation may be repeated in different circumstances and in different ways and extent in the future.
And, if we do face a similar crisis, these same categories of public servants will be required to assume a greater burden.
Therefore, the ABLP proposes to re-classify these categories of public servants not only to compensate them for the trying tasks they undertake, but also to keep their skills and knowledge available to the government and people of Antigua and Barbuda.
Teachers reclassifications have commenced, and we expect that by the second half of 2023, the ABLP government will initiate measures to reclassify the remanning categories of public servants and adjust their incomes.
Retaining our trained and skilled people is integral to lifting our country to the Next Level of progress and prosperity.
My friends
Apart from the development of our economy to benefit all, the ABLP Team wants to build not just a society, but a just society so that all in our country can live in freedom and happiness with their rights fully respected.
In this regard, the ABLP intends to:
➢      Adopt legislation to increase the retirement age in both the public and private sectors to the age at which Social Security Pensions are payable.
Thus, the present gap between retirement and payment of Social Security pensions will be closed.
➢      Develop and implement adaptive social protection strategies to respond to economic or health shocks that are externally generated or are the result of natural disasters.
➢      Continue to promote gender equality such that neither gender is left behind.
My friends
This Manifesto details the ABLP's plans for the further inclusion and promotion of women in all sectors of our economic, social and political life.
A few facts are worth noting.
The ABLP established the Sexual Offences Model Court.
The Court ensures that sexual offence cases are dealt with expeditiously, mitigating the level of trauma experienced by the victim of a sexual offence.
Equally, it provides the opportunity for any persons accused of a sexual offence to prove innocence.
Since most sexual offences are directed at females, including children, the Court is an additional protection for the safety of women in our society.
T
The ABLP also established The Family Division of the Eastern Caribbean Supreme Court.
This Court is designed to deal with problems arising out of family relations, including men who neglect their responsibilities to look after their children or to pay for their support.
It also allows for domestic disputes to be managed in a manner beneficial to all parties involved.
These two Courts are change agents, giving women and children particularly greater security.
But men also benefit if they are also victims of domestic violence or wrongly accused.
Altogether, the structure now exists for greater protection of women and children in our society.
In this regard, they are exemplary because they improve the quality of justice in our nation – another cause for pride and satisfaction.
The ABLP government passed the Sexual Offences Registry Bill and encouraged a bipartisan effort of the National Assembly to do so.
The Registry will publicly list convicted rapists and violators of sexual offence legislation.
The objective is to reduce the incidents of sexual reoffending, by monitoring convicted sex offenders and by sharing information with participating jurisdictions within the Organization of Eastern Caribbean States (OECS).
Also, anyone can consult the register should any suspicions arise about any individual.
In further promotion of women's rights and family welfare, in September 2022, the ABLP Government increased paid maternity leave to 14 weeks.
Maternity leave is essential, not only for the healthy development of our nation's infants, but also to ensure that the mother's physical, mental, emotional, and spiritual well-being is safeguarded and strengthened.
Over 50 per cent of our nation's workforce is women.
The ABLP is committed to the social inclusion of our women in all aspects of our Next Level development as a society and a nation.
On migrants, work permit fees and visas, the ABLP is pleased to see that the UPP has finally recognised the economic and social benefits of migrants to our community.
In their 10-year period in office, the UPP deported hundreds of migrants from these shores.
Some of those migrants, who were deported without a hearing and no Court Order, were the mothers and fathers of Antiguan and Barbudan children.
And, at every general elections, except this one, the UPP has berated migrants, describing them in most disparaging terms.
Now, they appear to have experienced an epiphany, or at least they are pretending to be converted until these elections are over.
The UPP not only deported migrants, but they also never once gave them an amnesty to help remedy their situations.
By contrast the ABLP gave three amnesties over the last 7 years.
We did so, in recognition of our CARICOM Treaty obligations and we extended it to the Dominican Republic because of our long commitment to Caribbean integration.
Two other reasons influenced our decision to remove work permit fees and to accord nationals of the Dominican Republic, the same visa status as CARICOM nationals.
The first was recognition that migrants have played a significant role in our development, working together with nationals of our country.
The second reason is the fact that, as our economy grows and expands, we will need able bodied labour to fulfill all our labour requirements.
The UPP may have had other reasons for their conversion, but whatever it is, our Caribbean brothers and sisters and dominicanos, will not be fooled by their attempted deceptions.
My friends
Now, I come to the Youth of our nation.
Youth are the primary focus of the large sums of money that the ABLP administration has invested in education, including the Five Islands Campus of the University of the West Indies; the construction of the Sir Novelle Richards Academy on Antigua, and the expansion and renovation of schools in both Antigua and Barbuda.
Youth are also the beneficiaries of the $240 million that the ABLP government has spent over the last 8 years, providing scholarships for higher education, both at Five Islands and overseas.
Special effort has also been made to ensure that young people are the beneficiaries of the Entrepreneurial Development Fund and the Venture Capital Fund that assist young people to start-up businesses or expand existing ones.
Qualifying young people have received residential land at $4.00 per square foot, amortized over ten years at interest rate of 3 percent – terms that are available nowhere else.
Young people have also been given the opportunity to own their own homes at the several housing estates that the ABLP government and its agencies have constructed.
Many of them have taken advantage of this opportunity to own their first home.
The many facilities for sports activities across the country have also been built for the benefit of young people, not only for their recreational activities but also to help prepare those who are interested in participating in regional and international games.
The "Sports" section of this Manifesto, shows that the ABLP government has already broken ground for the construction of a new aquatic centre with an appropriate size international swimming pool.
We also intend to construct a multi-purpose, well-equipped indoor Sports Centre that will prepare our young people for competition in regional and international games.
All this underscores the commitment of the ABLP government to provide opportunities for the growth, development, and empowerment of our youth.
Adding to this, the ABLP will invest in facilities to give our youth a chance to develop their musical talent and to export their music around the world.
In the past, we have had musicians who have made regional and international names, among them Sir McClean Emanuel (King Short Shirt), Sir Paul (King Obstinate) Richards and, as far back as the 1940's, the "Brute Force Steel Band".
The facilities today, via modern technology including artificial intelligence and the Internet, are multiplied significantly.
To contribute further, the ABLP proposes to equip secondary schools with music laboratories to promote and hone musical growth, development, and expression.
My friends
In 2014 and again in 2018, the ABLP government placed young women in their 20s into the Senate, the National Assembly, and the Cabinet.
Again, in the January 2023 general elections, women in their 30s are among the ABLP candidates.
I have also indicated that a re-elected ABLP government will include 22-year-old Caleb Gardiner in the Senate.
He is a graduate of UWI Five Islands and was a member of the National Youth Parliament.
He has the capacity and knowledge to ensure that the views of young people are heard in the highest decision-making body in the land.
Further, young persons will also be appointed to Boards and Statutory Corporations.
That is the kind of Next Level commitment which the ABLP administration is making – and will continue to make – to the Youth of our country who are part of our present, and integral to our future.
Building a beautiful environment is integral to building a beautiful society.
The beautification of Antigua's interior, its Capital City and towns, has been hindered by perennial drought conditions.
For decades, there has simply not been enough non-potable water to nurse trees and plants to full growth.
Contributing to making our streets and highways appear unkempt and untidy, are the numerous persons who litter by dropping their left-over bottles, paper utensils, and other material on the roadways in violation of litter laws, and guidelines for disposing of rubbish.
Next level development requires the beautification of Antigua for the enjoyment of its people, the enhancement of tourism, and the general appearance of the island.
In this regard, the ABLP government will implement the following measures:
One million trees and flowering plants will be made available annually for planting.
Highways will be identified for tree and flowering plants, and, in return for advertising and name association, private sector companies will be invited to pay for their own contracted teams to maintain the stretches of highways and round-abouts that they choose.
Additionally, government agencies will maintain groups of persons to maintain and nurture plants and trees on roads and highways which they will be assigned to keep clean and attractive.
Further, an inter-Island school competition – at separate primary and secondary levels – will be initiated under which schools will vie for the best "Prime Minister's Inter-School Trophy" for their contribution to growing plants and flowers, and nurturing them within a one mile radius of their school location.
Prisoners, who are confined for non-grievous crimes, and others who are facing alternate sentencing will also be required to give supervised community service by contributing to the Island-beautification process.
Existing laws, requiring unused land, to be kept free of bush, weeds, and other growth, will be strengthened and implemented.
The Village competition will also be revitalized and re-energized to restore the pride that villagers had in their communities, and their keenness to profile the attractiveness of their surroundings.
Service organizations, such as Lions and Rotary, will be invited to partner with the Ministry of Agriculture and the Development Control and Environmental authorities to recommend and organize ways in which the beautification of Antigua and Barbuda can be made continuous and sustainable.
Beautification of Antigua is essential to our sense of pride and dignity as a people.
Previous generations worked hard to maintain the attractiveness of our homeland and to make it stand out in the Caribbean.
It is that burning sense of pride and dignity that Next Level development seeks to re-ignite and keep alive.
My friends
Cultural activity is also essential to building a beautiful society.
In this manifesto, we lay out plans for encouraging the Performing arts by providing facilities in schools and at the National Level.
Central to this is the construction of a Performing Arts Centre with a Concert Hall at the site which used to be occupied by the Deluxe cinema in St John's.
The facility will also be used to build a National Orchestra, and to facilitate the development of professional musicians, actors, producers, directors and designers of costumes and stage-sets.
The Performing Arts Centre will become the forum for artistic development and expression – and entertainment – in the Next Level development of music and drama productions.
My friends
Recognizing that Climate Change and its impacts are real, and that small island states must do their utmost to mitigate harmful effects, the ABLP government will:
❖      Reduce our country's carbon footprint by 50 percent by 2030 and will become carbon neutral by 2040.
❖      Update the Building Code and enact measures that promote the adoption of renewable energy and backup storage systems for new homes.
❖      Expand financial incentives to promote the adoption of renewable energy and energy efficient practices and technologies across leading sectors.
❖      Promote climate-proof homes in Antigua and Barbuda to withstand category 5 hurricanes.
❖      Invest in climate-proofing other critical infrastructure such as clinics, hospitals, and schools, so that they can continue to operate fully; during and after a hurricane, severe rainfall events, and during severe drought and excessive heat conditions.
❖      At the same time, the ABLP will continue its leadership role in advocating for climate justice, including compensation for loss and damage, as well as for limitations on the greenhouse gas emissions of major polluting countries that cause Climate Change.
The impact of Climate Change needs to be mitigated at home and resisted abroad.
In making Antigua and Barbuda resilient, opportunities exist for private companies and individuals to build sustainable and profitable businesses, and to create new jobs.
Distinguished Friends
The upgrade of the nation's Information and Communication Technology systems, (ICTs) must match the same level of effectiveness and innovativeness as in the developed world.
The competition is global; therefore, the Antigua and Barbuda standard must also be global.
We have already initiated the process by which APUA is Laying its own undersea fibre-optic cable at a cost of $50 million.
The Labour Party administration intends to take INET to the next level of high quality and affordability, bringing down its prices and forcing competitors to drop theirs as well.
These developments are already 'next level' upward movements on the pathway to greater progress and prosperity for all.
They include e-government operations, business operations, long distance, and remote learning for people resident in Antigua and Barbuda; digital nomads and others providing IT services remotely; tele-medicine in hospitals, clinics, and doctors' offices; and for home entertainment.
Therefore, the ABLP government spent $45 million ensuring that fibre optic cable reaches every community.
Next Level digitization and digitalization depend on rapid broadband services as offered in the most developed countries in the world.
The ABLP is determined to provide that instant connecting bridge to the world.
Further, an extremely important factor in the digitization of Government records and activities is to give every person in Antigua and Barbuda access to all government revenues and expenditure, including procurement and the award of contracts.
The objective of Next Level digitization is for any person to access government transactions for good governance and accountability.
Every person must have access to transactions that give detail of every line item of government income and every line item of government expenditure.
We know this process can work because we have accomplished it with the revenues and expenditure of the Citizenship by Investment Unit which is fully accessible online.
We recognize that it will take time to construct the digital platforms for full accountability of all government offices, but each phase will provide more information until the platform for accessibility is fully built out.
The ABLP government is resolved to be accountable to the people and to provide them the information to monitor performance.
My friends
A housing revolution is taking place in Antigua and Barbuda.
Thousands of houses have been constructed on both islands over the last 8 years.
Construction and development have been done by government, private sector companies and private individuals.
With respect to public sector contribution to the housing boom, the following has occurred:
National Housing and CHAPA have delivered over one thousand homes and currently have 125 more homes under construction.
They will scale up the provision of new homes to satisfy the national demand for homes.
To this end, they will invest in a Structural Integrated Panel System (SIPS) homes to speed up the construction and delivery of homes and will increase the construction of two-bedroom starter homes for $125,000.00.
A grant of EC$90 million, from the People's Republic of China, will be utilized to construct low-income, climate resilient homes in Point, Jennings, and Barbuda. These homes will have a rent-to-own option.
The ABLP administration will enhance its urban renewal program to include improving the aesthetics of the Central Business District and improve the housing stock in neighbouring communities including, Point, Villa, Grays Farm, Green Bay, Ottos, Old City and Perry Bay by operationalizing the home improvement loan programme in early 2023.
It is important to note that more nationals of Antigua and Barbuda own their own homes than at any other time in our nation's history.
Such is the level of betterment that the ABLP is determined to bring to Antiguans and Barbudans.
Providing homes for people is a labour of love to which the ABLP is committed, and which it is determined to implement.
Distinguished Friernds
One of the priorities identified in this Manifesto is food security through the development of agriculture.
We know that our customary drought conditions are a challenge, but we are resolved that our country should achieve as high a level of food security as possible.
During COVID when little could be imported, many people turned to farming their backyards and unused lands with great results.
This is a development that we intend to encourage and incentivise.
The ABLP government has already incentivized farmers by subsidising water costs by 25 percent.
To ensure some degree of food security, the ABLP administration will increase the subsidy next year, while feasibility studies are conducted on sustainable and affordable means of water supply.
The ABLP government is also examining ways of increasing the export of fish which already contributes 50 percent of Antigua and Barbuda's agriculture income.
We are committed to continue working with the farming and fishing communities to utilize modern technology, to maximise production and earnings with links to hotels, restaurants, and supermarkets.
My friends
The ABLP understands that sometimes bright ideas do not reach fruition because persons lack the capital to invest.
Sometimes, even established businesspersons have bright ideas, but are averse to risk.
To overcome these difficulties, the ABLP government created  The Entrepreneurial Development Fund (EDF) and the Venture Capital Fund (VPF).
These mechanisms provide financial support to local persons to launch small and medium-sized business into profit-making enterprises.
The EDF gives loans repayable over 10 years at interest rates of between 1 and 3%, depending on the type of business.
Successful applicants would also benefit from development land at $3.00 per square foot, as well as tax and duty-free concessions.
So far, activity in 5 key sectors have benefitted: tourism, fishing, agriculture, construction, and retail services.
The EDF aims to create an entrepreneurial class among those persons, who have creative ideas and good business plans, but have been unable to raise the financial support they need.
The ABLP government's resolve is to help local people command a significant place in the nation's economy.
We have made that commitment in this Manifesto, and we are resolved to honour it, as we have been doing.
My friends, I could not cover everything in this Manifesto in a short time.
There are other matters in it that you can read at your own convenience.
But, since this Manifesto is a compact between the ABLP and the people of Antigua and Barbuda, I wanted to highlight now some of the key pledges that we have made:
There will continue to be NO personal income tax.
No increase in ABST.
No ABST on essential food, and no ABST on items of hygiene and for infants.
We will remove duty on security systems and alternative green energy products for homes and businesses.
Where possible, we will reduce ABST on more products and, in any event, we will continue programmes to reduce or remove ABST on goods at seasonal times.
We will bring down the cost of electricity and water by the use of renewable and green sources of energy such as solar power.
We will further incentivize the agriculture and fisheries sectors to provide locally grown and more affordable foods.
We will adopt legislation that will match the retirement age for all workers in the public and private sectors with the age at which social security pensions are payable. In this way, there will be no gap in the period between retirement and receipt of social security pensions.
We will increase the income and pensions of public servants immediately after the current negotiations are completed.
With regard to water and electricity and roads, these are our pledges:
We will continue – and accelerate – the programme of expanding and improving water supply by installing more Reverse Osmosis (RO) plants and replacing the existing delivery system with pipes made of larger and more durable material.
The ABLP is determined that the water difficulties, which have plagued our drought prone country for decades, will not continue.
We will expand the plants for delivering electricity so as to surpass demand in order to have spare capacity to cater for breakdowns, maintenance, and repairs.
Particularly, the ABLP will encourage private sector investment, including home and business owners, in renewable energy sources such as solar power.
Agreements will be pursued with private sector partners, and home and business owners, to produce and sell excess power generation to the national grid.  Incentives will also be provided to homes and businesses that install solar power and green alternative energy systems.
We will provide incentives to hotels, resorts and other large users of water and electricity to build and install their own RO water plants and solar power plants to reduce their demand on the Antigua and Barbuda Public Utilities Authority, (APUA) and so contribute to a greater and uninterrupted supply of water and electricity to homes and small and medium sized businesses.
We will pay careful attention to maintaining the main arterial roads and highways that connect the country.
Antigua will be zoned for priority work on community roads, which will be conducted by first repairing or rebuilding those in the worst condition, and continuing, on an equitable basis, across the island until all are addressed.
Distinguished friends
Antigua and Barbuda's is not just better than it was eight years ago, it has proven to be among the most durable and resilient in the world.
That is how we had more economic growth than any country in the Caribbean, than Guyana with its new wealth in oil and gas.
We can make our country even stronger than it is now, and we can grow our economy even faster and greater than we already have.
But to do that, we have to be honest about what the real challenges are that now confront us in a volatile world, and who would be better to manage our affairs successfully.
I ask that you remember that the ten-year period of hardship and retrogression from 2004 to 2014, was under the mismanagement of the United Progressive Party (UPP).
Recall also that the ABLP recovered our nation from the precipice of disaster to which the UPP pushed it.
The economy was rebuilt; jobs were restored; public safety was secured; private sector confidence in the country soared; investment increased; more employment was created; opportunities were opened to all; and the economy flourished.
In a few days, we all have a choice to make.
We must make sure we make the right choice as a nation, so that we can move forward and upward as one united people, determined, together to support each other in our collective effort to build a bountiful, beautiful and beneficial nation.
The plentiful country we all want will not come, if we wait for someone else to hand it to us, or if we wait for some other time to achieve it.
We are the ones in whose hands our nation's destiny now lies; we are the ones whose actions will decide our future.
We are the ones that can make the difference.
Let us join together to make that difference now.
And let us make the right choice, by opting for the Next Higher Level of progress and prosperity that is set out in the ABLP 2023 Manifesto that we launch today.
Thank you all very much.
Advertise with the mоѕt vіѕіtеd nеwѕ ѕіtе іn Antigua!
We offer fully customizable and flexible digital marketing packages. Your content is delivered instantly to thousands of users in Antigua and abroad!
Contact us at [email protected]