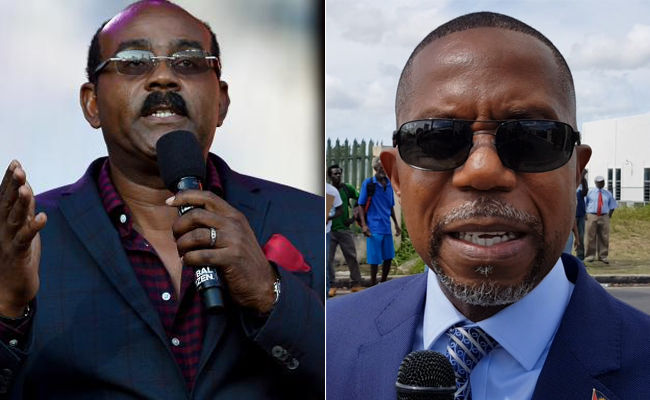 Prime Minister Gaston Browne is accusing the leader of the Barbuda People's Movement (BPM), Trevor Walker, of deceit in response to Walker's recent defiance to keep the shredder in Barbuda.
Walker says the Barbuda Council had received instruction from the government that the shredder should be shipped to Antigua because it is not being used in Barbuda.
However, he says while there are some challenges with finding someone to operate the machine; under no circumstance will it be sent to Antigua.

Browne is now calling on Walker to desist from defying the decision of the cabinet of Antigua and Barbuda and also accuses Walker of being deceitful.
"…But you know, with time, the people of Barbuda will come around. They will understand that the members of the BPM, at the end of the day, are serving their own personal interest, they just want the money" said Browne.
According to Browne, the shredder was acquired as part of a grant from the European Union to deal with the debris and the other materials that were left behind in the aftermath of Hurricane Irma.
He says the Ministry of Health is requesting to use the machine which would be eventually sent back to Barbuda.
"Antigua actually had some damages from the hurricane as well and it is one state, it's one central government. And here is the situation which is the chairman of the Barbuda council; he is defying a decision of the cabinet to use it temporarily and to send it back over to Barbuda, and he is going as far as stating that we will have to send the army. If he is so concerned about respect for authority then he ought to lead by example" said Browne.