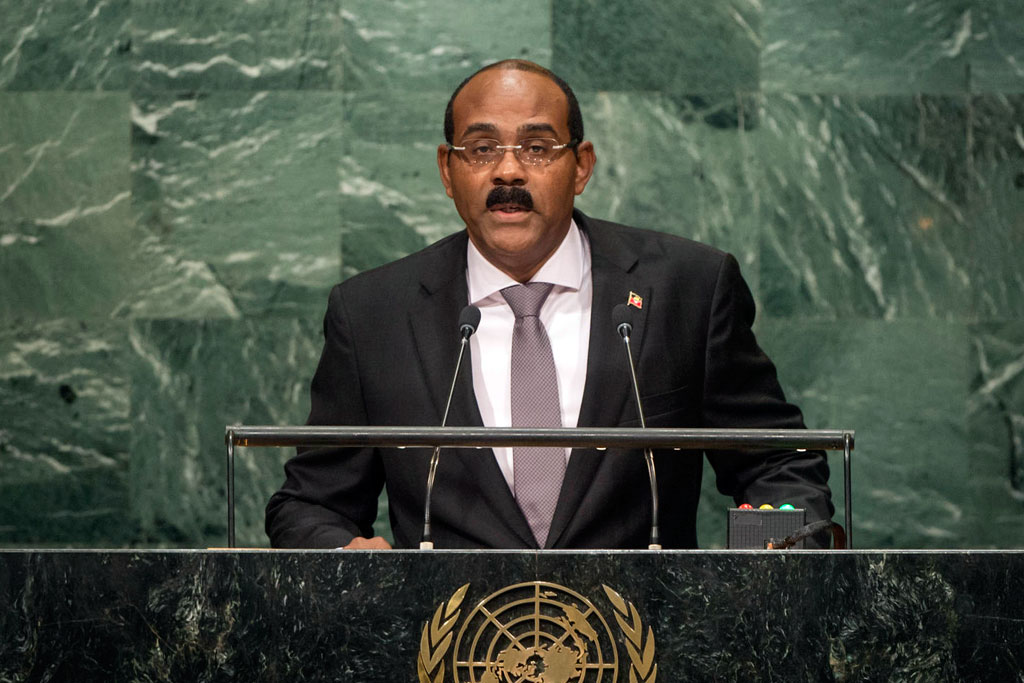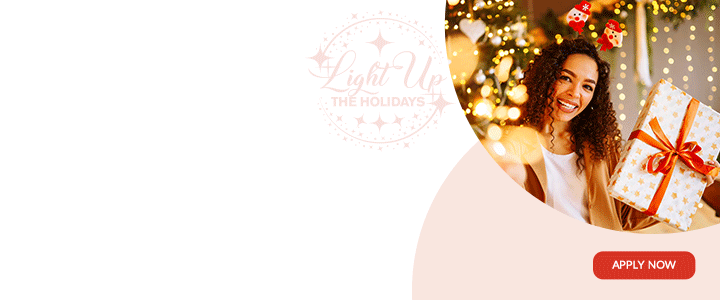 Prime Minister the Hon. Gaston Browne is today leading Antigua and Barbuda's delegation to a week of summits, conferences, and bilateral engagements at the 74th Session of the United Nations General Assembly.

Prime Minister Browne, who is accompanied by Health, Wellness and Environment Minister, the Hon. Molwyn Joseph; Foreign Affairs, Immigration and Trade Minister, the Hon. E. P. Chet Greene; and Housing, Land and Urban Renewal Minister, the Hon. Maria Browne; will speak at a number of Summits and Chair two Hi-Level Dialogues on the SAMOA Pathway and De-Risking.
On September 27, Prime Minister Browne will moderate a fireside chat on the five years of implementation of the SAMOA Pathway, which emanated from the 2014 International Conference on Small Island Developing States, calling for the adoption of  SIDS Accelerated Modalities for Action.  It also established a unique intergovernmental SIDS Partnership Framework, designed to monitor progress of existing, and stimulate the launch of new, genuine and durable partnerships for the sustainable development of SIDS. (https://sustainabledevelopment.un.org/sids/samoareview )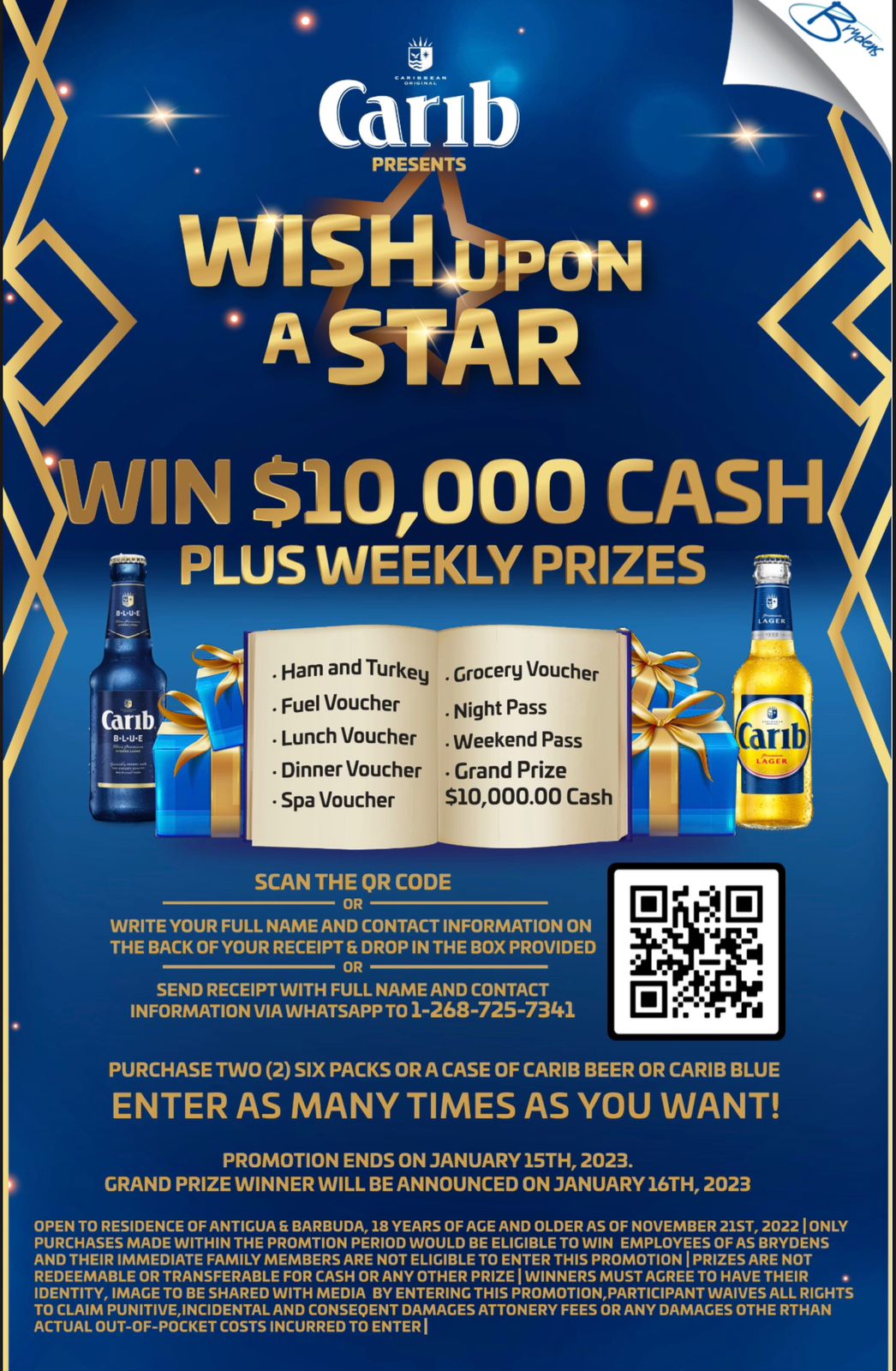 The discussion, led by Prime Minister Browne, will provide inputs for the pursuant interactive dialogue, during which speakers will identify the gaps and challenges to implementation, and the processes by which these have been mitigated.   The discussion will include the Hon. Lord Ahmad of Wimbledon, Minister of Commonwealth and the United Nations for the United Kingdom; Her Excellency Ms. Evelyne Wever-Croes, Prime Minister of Aruba and Ms. Mami Mizutori, Special Representative of the Secretary General on Disaster Risk Reduction.
While in New York, Prime Minister Browne will also be one of the main speakers and Chair a High-Level Dialogue for Heads of States and Government, Ministers of Finance and private sector leaders on De-risking and Correspondent Banking.  This dialogue is in collaboration with the Governments of Botswana, Canada, Ireland, Kenya and Samoa, together with the International Chamber of Commerce.
Correspondent banking services – where financial institutions provide services on behalf of another in a different location – have been in sharp and continual decline. This development, a product of market forces and the increased costs of stringent anti-money laundering and countering the financing of terrorism (AML/CFT) frameworks, poses an existential threat to the development needs of all

developing countries, and in particular small states in the Caribbean, the Pacific islands and countries
within Africa and Latin America.
Prime Minister Browne who has written extensively on the topic and is viewed as a regional expert on the subject has often warned that the ill-effects of de-risking are broad and severe.  A lack of correspondent banking relationships not only impairs the ability of developing countries to achieve the SDGs – it threatens to cut off the most vulnerable states from the global financial system including access to remittances, a vital component to their continued development.
Prime Minister Browne said that the High-Level Dialogue will examine whether a new approach is needed to tackle continued de-risking trends and how the international community can reverse the harmful effects of de-risking while combating money-laundering and the financing of terrorism.

The Dialogue will include participation from Mr. Timothy Antoine, Governor of the Eastern Caribbean Central Bank; His Excellency Tuilaepa Aiono Sailele Malielegaoi, Prime Minister of Samoa; Carrie Nelson, Director of Anti-Money Laundering Advisory, Royal Bank of Canada; and His Excellency Unity Dow, Minister of Foreign Affairs and International Cooperation, Republic of Botswana.

Prime Minister Browne will also make a national statement at the Financing for Development High-Level Meeting on Thursday, and will co-moderate dialogue 3 with the President of Finland at the Sustainable Development Goals (SDG) summit.  The Prime Minister will deliver the national statement on Friday afternoon and also meet with Antiguans and Barbudans in a town hall meeting in New York.

Antigua and Barbuda's delegation to the United Nations General Assembly also includes Senior Ambassador Sir Ramez Hadeed and Lady Afaf Hadeed; His Excellency Gilbert Boustany, Consul General of Antigua and Barbuda in Miami;  Her Excellency Diann Black-Layne, Chief Environment Officer; Ambassador Armand Arton, Special Economic Envoy to the Gulf Cooperation Council; Ambassador Abdul Sattar Dero, Ambassador at Large; Dr. Rhonda Sealey-Thomas, Chief Medical Officer; and  Dr. Deborah Brosnan, Advisor to the Government of Antigua and Barbuda.
Prime Minister Browne returns to the country next weekend.

CLICK HERE TO JOIN OUR WHATSAPP GROUP