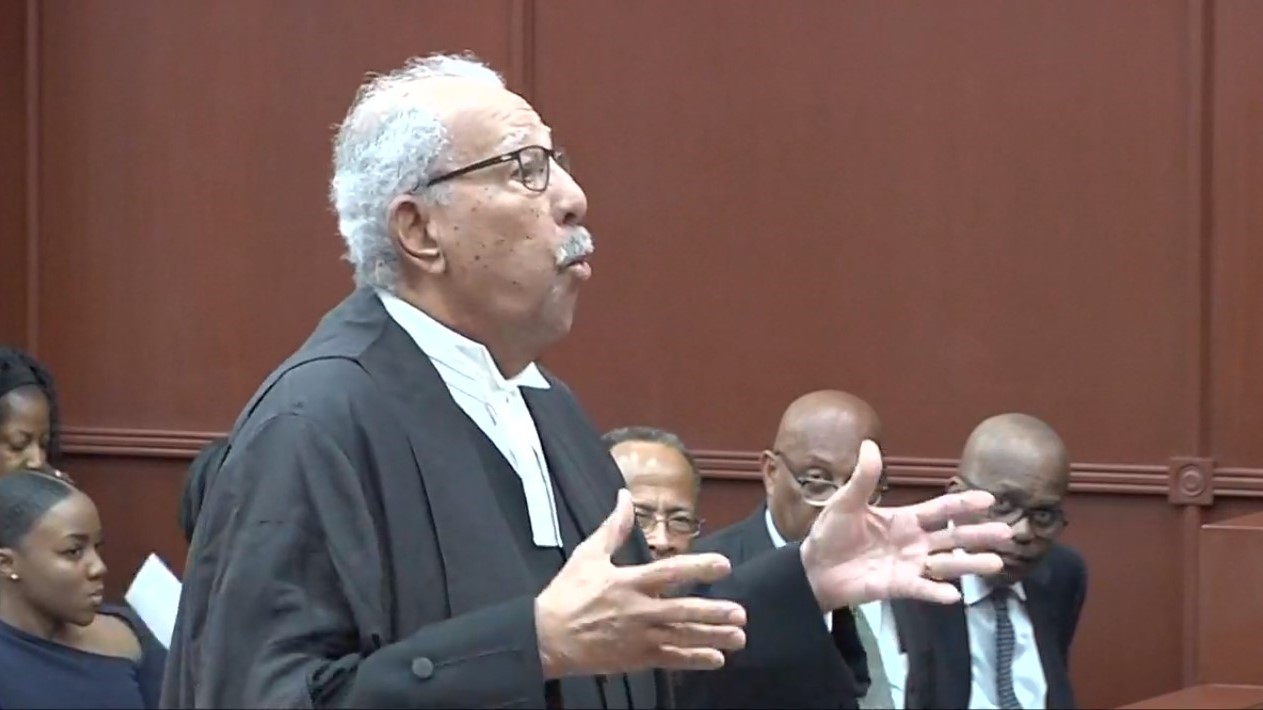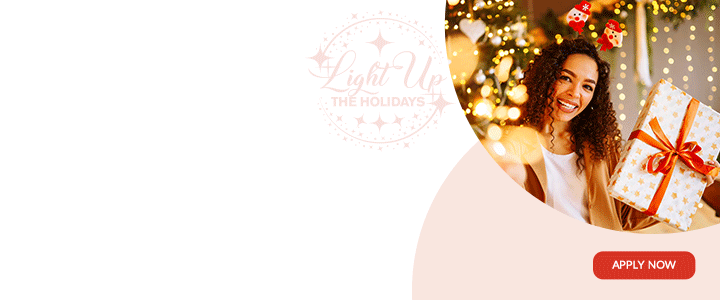 January 11th 2022

Mr. Kieron Murdoch
Host

The Big Issues

Observer Radio
St. John's, Antigua

OPEN LETTER TO OBSERVER RADIO HOST KIERON MURDOCH

Dear Mr. Murdoch,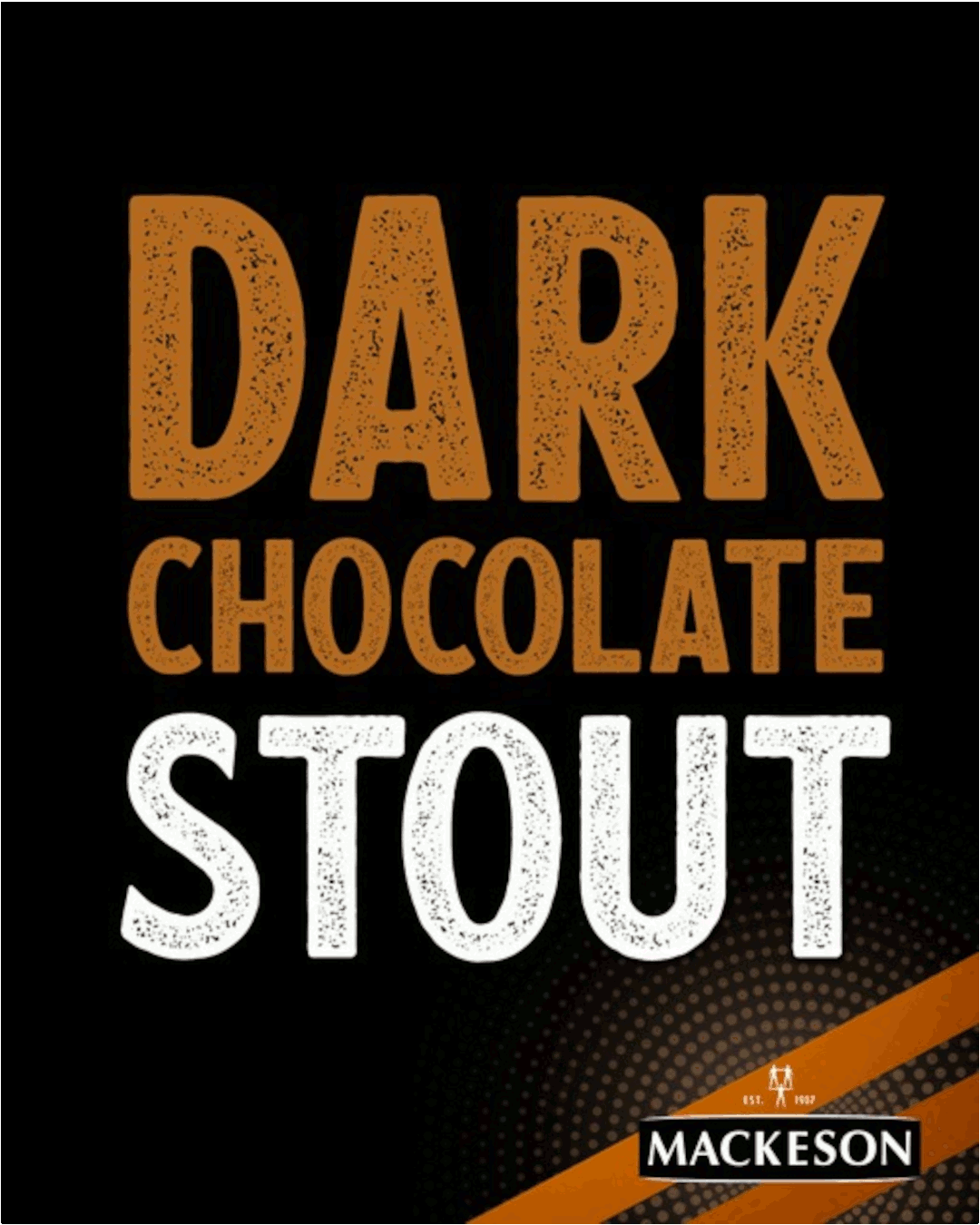 I write to reply to your response dated the 31st day of December, 2021, to mine of 24th December, 2021. You commence your response as being on a matter of "unjust and false characterizations of The Big Issues", a programme of which you have been the current producer and host. You then proceeded to accuse me of "false and unjust assertions about The Big Issues (which) appeared in a written statement dated December 24th 2021 penned in response to criticisms directed at (me) by Dr. Isaac Newton and Mr. Akaash Maharaj, who appeared on The Big Issues on Sunday December 19, 2021".

It is clear that my opinion on certain matters pertaining to your programme and to which you have taken umbrage, "cut to the quick", and has resulted in a lengthy and self-serving response in which you go to great lengths to explain and justify the policies of, and the manner in which, the programme is structured, and seek to rebut and/or debunk the content of the two final paragraphs of my response. In doing so, you have sought to "shoot the messenger" and to ignore the message. Let me be clear, I reject the criticisms that appear in your response, and I stand by what I have written. Further, intelligent, right thinking and unbiased persons who have listened to or continue to listen to your programme will agree with the views I expressed, and if you would take the time to speak with persons other than supporters of the United Progressive Party and Observer Radio, they would confirm my opinions as expressed.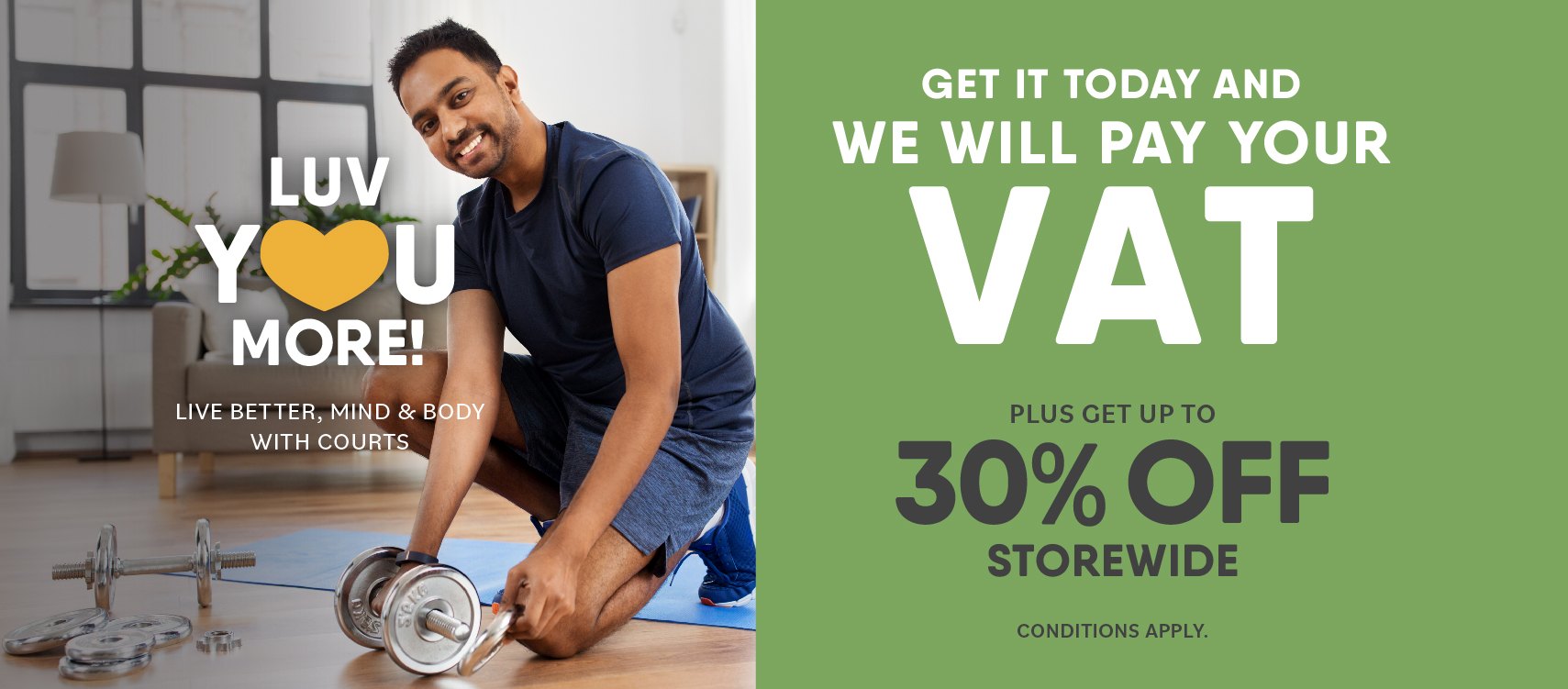 Firstly, my opinions with which you take strong objections, occupied the final two paragraphs of a twelve paragraph response. Other than being "miffed" by my
1 of 7

characterizations of "your regulars, Dr. Newton, Dr. Hinds, and Mr. Maharaj", you have not attempted to address the main content of my response which dealt with flawed statements by Maharaj and Newton, which indicated their ignorance of the meaning of a "conflict of interest", and who misled the public into thinking my defending a Member of Parliament in a criminal trial while being Speaker of the House of Representatives was "unethical", "to be frowned at", "a bizarre choice", and a "structural conflict of interest". I stand by my opinion.
Let me now set out the opinions expressed which appear to have caused you severe angst and annoyance.

"I as well as others in Antigua and Barbuda are of the view that the Big Issues, which hitherto, had a fine reputation in the past, has deteriorated and has resulted in the loss of many independent persons unaligned to the United Progressive Party. This has been exacerbated by the programme's failure for the most part, to present quality persons of differing opinions on the programme and the disconcerting habit of inviting a panel to deal with issues involving persons readily available to Observer, and allowing the panel to beat up on those persons who have no opportunity to rebut and defend their positions".
"Finally, persons who have been regular listeners to the programme have grown tired of listening to the same old regulars; the fast talking Newton, saying nothing, and the intellectual dishonesty of Maharaj. However, I have no choice but to let the United Progressive Party run their radio programme how they see fit".

Now let us examine the arguments you employ in order to prove that the aforementioned statements are false. It is important that you understand that notwithstanding what your employers at Observer Media Group and some of Observer Radio's mindless supporters may think of me, the views that I express are based on information gleaned from conversations and discussions with many persons of all political stripes, including longstanding former supporters of the UPP, and by extension, Observer Radio, who express the very same views that you so vehemently oppose and deny.
In order to educate yourself, you need to ask yourself the following questions: does The Big Issues continue to attract the wide listening audience across party lines as it has in the past? If not, what are the reasons for its continuing decline in listenership? Does a
2 of 7
majority of the general public consider the Observer Media Group and Observer Radio to be closely politically aligned to the United Progressive Party, and diametrically opposed to the Antigua and Barbuda Labour Party and the Gaston Browne administration? If the above is factual, then does this not cast a dark political shadow over all of its programming, including The Big Issues? These are serious questions to which you need to address your mind, before labelling my justifiable criticisms as false.
You have gone to great lengths to support the position that you do invite "quality persons of differing opinions" and that "quality guests do routinely appear on The Big Issues and there is a satisfactory variance of views". While I am not in a position to deny whether this is so or not, I have not suggested that you have never had quality guests; to suggest that would be disingenuous. My point was your disconcerting habit of inviting panelists who were routinely allowed to "beat up" on people in absentia, who have no opportunity to defend their positions, and the programme's love affair with three "regulars" in the persons of Maharaj, Newton and Hinds who are invited with tedious regularity and with whom people "have grown tired of hearing". This also is a fact, and a viewpoint held by many.
In furtherance of your defence, you have mentioned a number of persons whom you've had on your programme during the year 2021. These included Dr. David Dorsett and Jarid Hewlett, Esq. of the law firm of Watt, Dorsett, Hewlett Law, the President of the Senate, a handful of senators and two local Queen's Counsel, Anthony Astaphan, SC and Justin Simon, QC. You also boast of hosting former Prime Minister Denzel Douglas, MP, UN Ambassador Dr. Aubrey Webson, a dozen highly respected medical professionals in Antigua and Barbuda, and a "plethora of highly trained and highly accomplished professionals and academics in Antigua and Barbuda and beyond". You went on to end that paragraph by facetiously suggesting that I was "entitled to disagree" with your suggestion that those above-mentioned persons were "quality persons of differing opinions".
Here again, Mr. Murdoch, you are being disingenuous. The crux of the matter is not whether you have invited an overabundance of "highly trained and highly accomplished professionals and academics" onto The Big Issues. The question is the context in respect of which these persons were invited, and whether the subject of discussion was purely professional and/or academic, and not political and controversial, as is the norm when the three "regulars" are invited. It is in this context that the fairness and quality of your invitees must be judged, with reference to the programme's topic. Having quality guests
3 of 7
on the show to lend their expertise and knowledge in informing the public about some issue; which I accept The Big Issues sometimes does; cannot be presented as a counter-point to my criticism of persons being invited to "beat up" on other persons with regard to a controversial topic, and failing to provide the targets of those one sided attacks an equal opportunity for them to defend themselves. I know you know better than to suggest that I was saying The Big Issues has never had quality guests, which is why I must describe your attempt to present my criticisms in that way, as disingenuous.
In your response to me, you admitted that after having panelists on The Big Issues to criticize persons at length, those persons had an opportunity to rebut, "usually in the news". Mr. Murdoch, are you seriously suggesting that The Big Issues/Observer Radio policy of simply allowing a person who has been defamed, maligned, misquoted or unfairly criticized, to "rebut usually in the news" to be fair and adequate? For instance, once Dr. Newton and Mr. Maharaj had, whether deliberately, or by ignorance, falsely accused me of a conflict of interest, utilizing your flawed reasoning, I ought to be more than satisfied to respond by way of a few short minutes in a 15 minute news bulletin, which the newsroom could chop and alter as they see fit in the name of "editing", and thereby alter the meaning and context of my response? Do you honestly consider this policy to be fair and balanced? By your own admission, you have proven my criticism about the unfairness of how certain controversial topics and criticisms are handled by your programme. If one envisions a scale, with a panel of persons discussing and criticizing the actions of someone on one hand, and a quick news blurb read during the news cycle along with other news articles on the other hand, that scale would not be balanced, Mr. Murdoch. You are entitled as always, however, to disagree, although I cannot envision how you could justify such disagreement.
Before departing this subject, permit me to remind you of a topic on your programme in which you dealt with a High Court matter involving former Commissioner of Police Wendel Robinson, where he was successful in a matter before the High Court. Your panelists were former Commissioner of Police Vere Browne, and as I recall, a former Commissioner of the Federation of St. Kitts. You were perfectly aware of the fact that Vere Browne was hostile to the sitting government, and in any event, he could hardly be described as "a highly trained and highly accomplished" Commissioner of Police, based on his record. I happened to listen to this segment as Dr. David Dorsett of the law firm Watt, Dorsett, Hewlett Law had represented the Police Service Commission in that matter, which was on appeal. You permitted Vere Browne on at least two occasions to defame Dr. Dorsett in his professional capacity. Browne accused Dr. Dorsett and by extension the firm of Watt, Dorsett, Hewlett Law of being negligent and opined that the
4 of 7
government would have had to pay Robinson a huge sum of money. While these defamatory statements were being made during your programme, you as the host, sat there and did nothing.
Following this, the Court of Appeal upheld our firm's appeal, overturned the High Court judge's decision and ruled that the matter should be heard on its merits. As a result, I drew your attention to the decision of the Court of Appeal, and strongly requested the right to reply on the next weekly edition of The Big Issues. To your credit, you agreed to allow Dr. Dorsett to respond, and to your discredit, you gave him less than five minutes to respond to this attack on his personal and professional reputation, as well as the reputation of our firm. Incidentally, you never even apologized on air for the defamatory statements of Browne. This incident alone proves my point, but it is far from the only instance of the continued unfairness of how The Big Issues is run.
In your response, you bemoan the fact that "it is sometimes difficult to find persons to appear on The Big Issues who are both informed and unbiased". You opine that "one of the greatest obstacles to booking 'quality persons of differing opinions' is the very same tribalism in Antigua and Barbuda to which Sir. Gerald so shamelessly pandered when he characterized the show as being run by a political party". The scale of this problem you say is "enormous, and is often underestimated by the listening public".
I completely reject that assertion. Observer Radio is over two decades old, and during this entire era, political tribalism has been alive and well and in fact took root in the nineteen seventies, following the political split in the trade union movement and the coming into being of the Antigua Worker's Union. Your "wringing of hands" in this, to my mind is nothing less than a cop out. The failure to attract quality guests cannot be due to political tribalism as I will point out.
Observer Radio came on air in 2001, with its main media personality and host being the legendary Julian Rogers who hosted a number of the station's programmes, call-in and otherwise, as did others who followed, in the persons of Chelston Lee, Colin Sampson, the late Winston Derrick, Lennox Linton, Shelton Daniel, and others who do not come readily to mind. These radio hosts may not have hosted The Big Issues, which may or may not have been in existence; however they hosted a plethora of call in programmes and interviews and were always able to attract guests of impeccable quality and highly acknowledged in their respective fields of expertise. Indeed, Winston Derrick, who was
5 of 7
diametrically opposed to the then ALP regime, interacted with all callers to his programme, whether they supported the UPP or the ALP, or were unaligned. Those callers who simply wanted to engage in a spirited debate about the pressing issues of the time felt comfortable being part of his programme, because of his fairness due to his mantra that "it tek two to have a horse race".
I invite you to compare the above with the present Voice of the People programme, hosted by two persons, both politically biased, and one that is a declared candidate contesting a seat in the upcoming general elections, and spends every minute on the programme bashing the government and making puerile and nonsensical political points. Is it any wonder that persons other than UPP base supporters avoid Voice of the People like the coronavirus?
In your response you go to great lengths to separate yourself and your programme from the management of Observer Media Group, and by extension the UPP. I can assure you however that the perception held by all right thinking, independent and unaligned persons, including the more enlightened UPP supporters consider my criticisms to be accurate. Whether you like it or not, you are painted with the Observer Media Group/UPP/Movement political brush.
Now let me address the "elephant in the room". I categorically reject your reasons in support of your stated inability to attract quality guests to The Big Issues. I suggest that you take time out to listen to and analyze the content of a number of Observer Media Group's programmes and persons who host them. I recommend the following:
The Snake Pit and its present hosts Dane Knight and Algernon Watts, a senior member of Newsco Ltd. which owns Observer Radio, and a UPP candidate in the upcoming general elections.
Voice of the People co-hosted by Franz Defreitas, a UPP candidate in the upcoming general elections.
Connecting with Dave Lester Payne, hosted by Dave Lester Payne whose regular guests are invariably high ranking UPP members, including the Political Leader Harold Lovell, Chairman Isaac, Alister Thomas, Leon "Chaku" Symister and others.
The Movement, hosted by Cleon Athill, a UPP candidate in the upcoming general elections.
6 of 7
Having done so for even a short period of time, you could not fail to appreciate the reluctance of many national, regional or international persons to appear on any Observer Media Group programme, The Big Issues or otherwise, bearing in mind the rabid political content of the above-mentioned programmes.
Finally, I find your statement that "if Sir. Gerald wants to listen to pussyfoot radio commentators who placate and tiptoe, then I must apologize, as he will not find such commentary on The Big Issues" absolutely hilarious, and I put it down to your ignorance of the measure of the man. Sir. Gerald has rumbled with the best, and is known to possess excellent debating and litigation skills. Be advised that debating any and all of your radio commentators, including yourself, would present no difficulty. As we used to say at the Antigua Grammar School, my alma mater, "I've heard bigger dogs bark".
In closing, I sincerely hope that you will give serious thought and consideration to my previous criticisms, and the matters I have brought to your attention. The views expressed are not merely my own, and are in fact held by a vast section of the listening public and the society as a whole. You would do well in your own interest, to listen to those voices and not just the UPP choir. Notwithstanding all I have said, I must say that I appreciate that you consider me someone you respect and admire, and I'd like to thank you for those kind words. I wish you well, and have a sincere hope that you will continue to grow and mature and move on to greater things in the future. I also wish you a healthy, happy and prosperous new year.
Very sincerely yours,
SIR. GERALD A. WATT, KCN, QC
Advertise with the mоѕt vіѕіtеd nеwѕ ѕіtе іn Antigua!
We offer fully customizable and flexible digital marketing packages. Your content is delivered instantly to thousands of users in Antigua and abroad!
Contact us at [email protected]