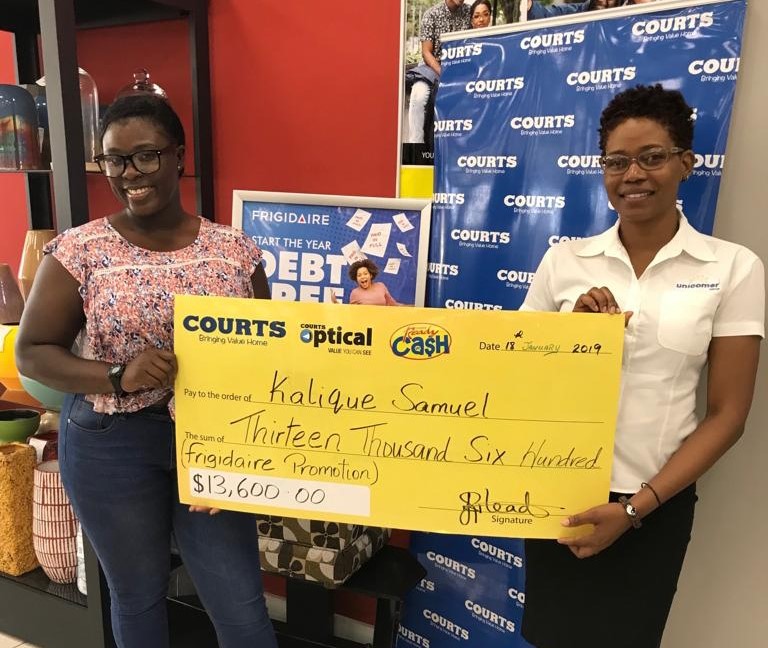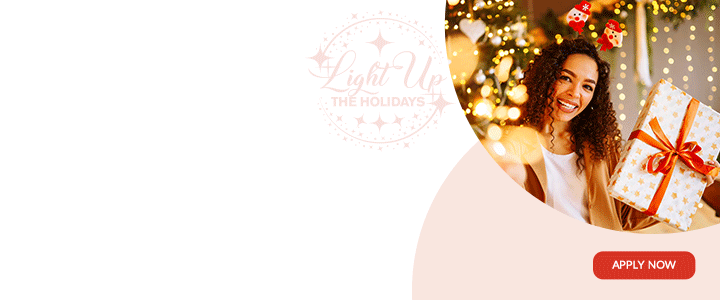 Yes! Courts has done it again! Two lucky customers have won $13,600 each from one of the year's BIGGEST Frigidaire Supplier funded promotion. This promotion ran from December 1st to 28th2018, which gave customers who purchased any Frigidaire Product a chance to be debt free for ONE year.

The two Courts, Frigidaire funded promotion winners are Ms. Kalique Samuel from Hatton and Mr. Andre Ebanks from Golden Grove.
Courts Furnishing extents a huge CONGRATULATIONS! to Ms. Samuel and Mr. Ebanks on their grand winnings.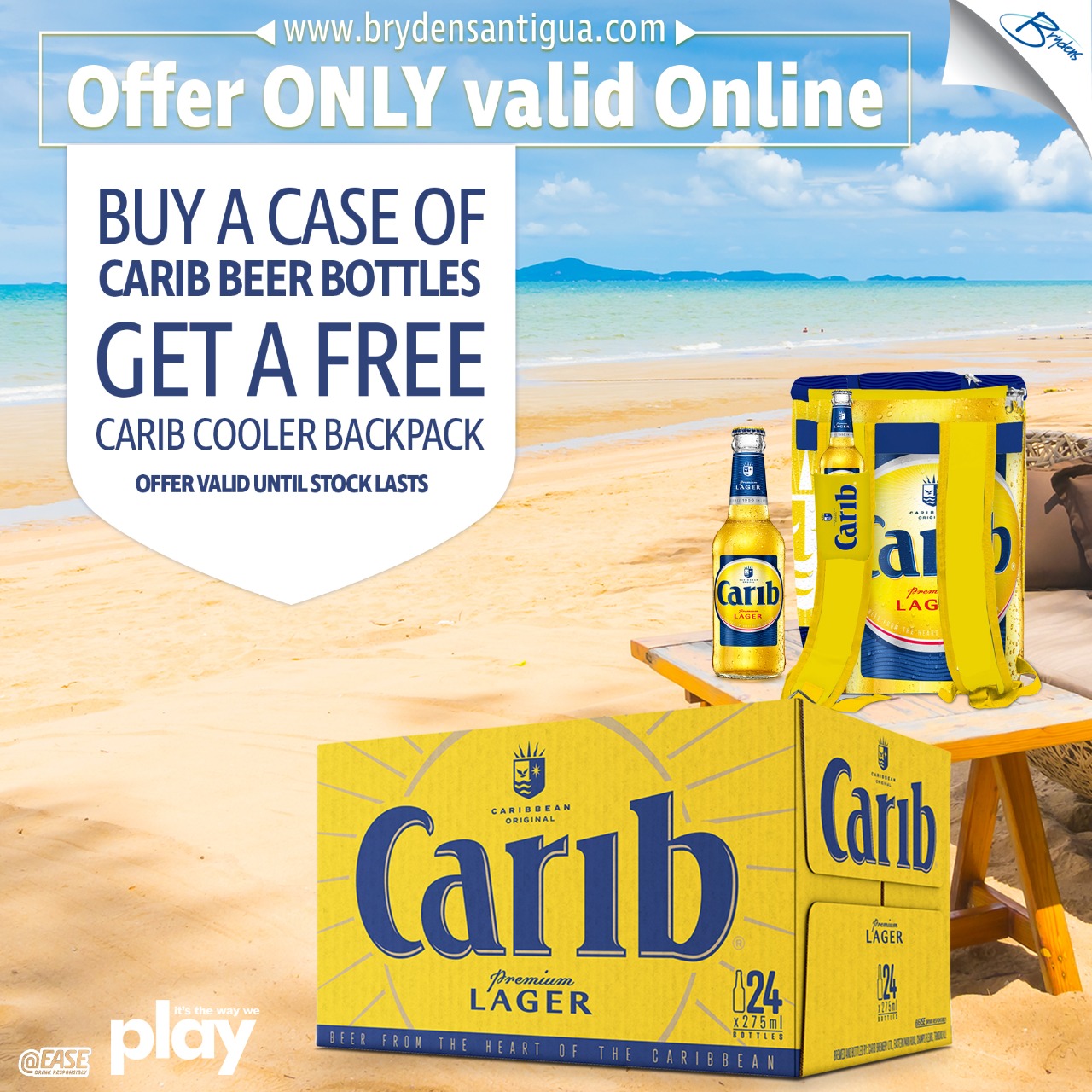 Just remember, with Courts, there is never a dull moment, there are lots more great offers and promotions in store. Visit our website (www.shopcourts.com) and a branch near you, continue to shop with us, for great promotions/offers and savings. Like our Facebook page. The next grand winner could be you!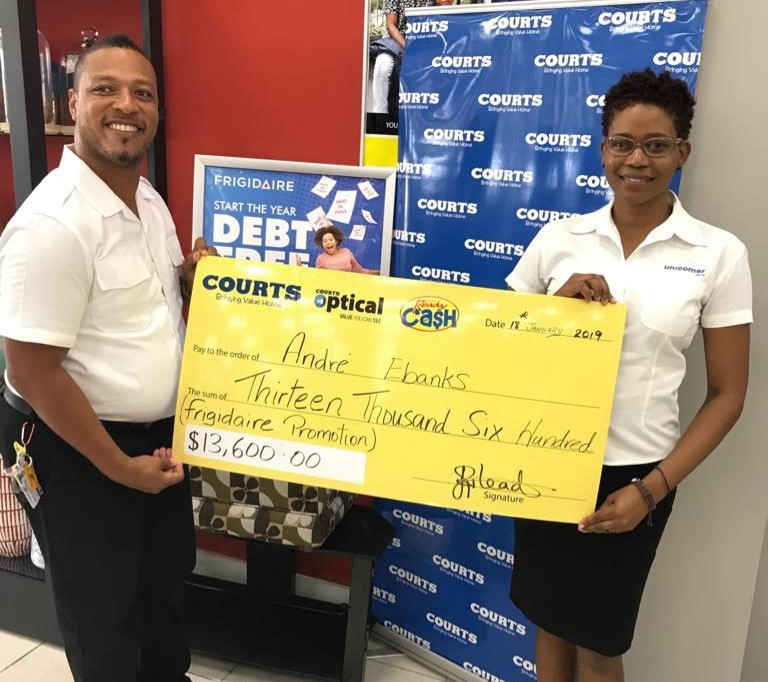 CLICK HERE TO JOIN OUR WHATSAPP GROUP