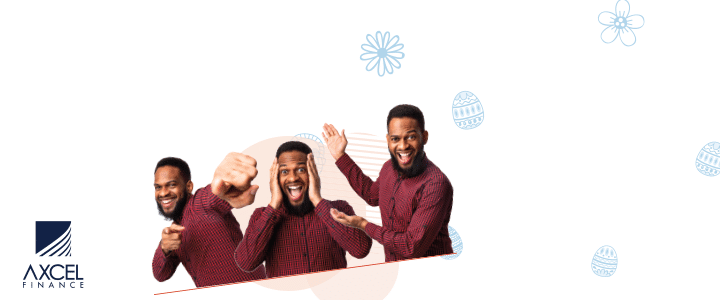 New York City's Department of Investigation (DOI) says the New York Police Department (NYPD) has seen a dramatic increase in the number of undocumented Caribbean and other immigrants seeking its help in obtaining a special visa meant to protect victims of crimes.

In detailing its analysis of the NYPD "U visa" certification program, the DOI said in a report on Friday, that the number of immigrants seeking these visas soared from 87 in 2011 to 713 in 2016.
The U visa, also known as U nonimmigrant status, is a special visa granted to undocumented Caribbean and other immigrants who are victims of crimes and who help law enforcement investigate and prosecute those crimes, the DOI said.

"A U visa provides undocumented crime victims with a pathway to legal permanent resident status, employment authorization, and other benefits," the DOI said. "Although the U visa is provided by the federal government, a law enforcement agency, like NYPD, must first certify that the applicant was helpful in the investigation of a qualifying crime."

Law enforcement agencies, like DOI, regularly rely on victim cooperation to identify suspects, investigate illegal activity and prosecute criminals.
"The U visa programme, encourages members of this vulnerable community to bring perpetrators to justice, while helping to build community trust with the police," the DOI said.

In light of recent US federal policy shifts in immigration enforcement that have amplified fear in the immigrant community, the DOI said public safety value of the U visa programme has taken added importance.


In the past several years, the DOI said the NYPD has taken steps to improve its handling of the U visa process, as well as other actions to protect this community.

The report found NYPD has made positive changes to the administrative management of the U visa programme but needs to strengthen certain aspects of the certification process.

"Victim cooperation is critical to all law enforcement work," said DOI Commissioner Mark G. Peters. "In the current environment, where the immigrant community has been the target of fear mongering and attacks, all of us in local law enforcement have been working to ensure that immigrants – documented or undocumented – are protected and feel safe stepping forward to report crimes. Strengthening NYPD's U visa program helps New York City achieve that goal."

DOI's Inspector General for the NYPD, Philip K. Eure, said: "For undocumented people who are victims of crimes, fear of deportation often stands in the way of cooperation with law enforcement – a fact their abusers readily exploit.
"This report demonstrates that NYPD's U visa program has taken steps to improve and needs to go further, specifically strengthening its internal standards when reviewing these certifications," he said. "By making the NYPD's U visa program more consistent and transparent, the department can help protect immigrant communities and make the city safer."

Carmen Maria Rey, the deputy director of the Immigration Intervention Project at advocacy group Sanctuary for Families, said the visa programme emboldens immigrants to come forward about domestic abuse, acts of violence and human trafficking.
"It's a really valuable law enforcement tool," she told the New York Daily news. "We think it would increase safety not only for immigrants but all New Yorkers."

Rey said that increased awareness about the program accounts for the rise in the number of immigrants seeking the certifications from the NYPD.
"There has been a lot more outreach into immigrant communities, given the climate in the country and the fear," she said, adding, however, that the number of the applicants is still very small considering the number of immigrants who are crime victims.

There has been increased fear in the Caribbean and other immigrant communities in the United States since Donald Trump's inauguration in January as president of the United States.
Making good on a campaign pledge, Trump has followed through with increased deportation of undocumented immigrants.
Last week, US Attorney General Jeff Sessions toughened the Trump administration's crackdown on so-called "sanctuary cities", like New York, announcing that certain grant programs for cities and states would be conditional on whether local officials allow immigration agents access to local jails.
Starting in the fiscal year 2017, jurisdictions must allow immigration officers into detention facilities and provide 48-hours' notice before releasing an inmate who is wanted by immigration agents in order to be eligible for Byrne Justice Assistance Grants, reported the Business Insider.
"So-called 'sanctuary' policies make all of us less safe because they intentionally undermine our laws and protect illegal aliens who have committed crimes," said Sessions in a statement on Tuesday. "These policies also encourage illegal immigration and even human trafficking by perpetuating the lie that in certain cities, illegal aliens can live outside the law."
Sessions' announcement marks a significant escalation in the Trump administration's approach to "sanctuary" jurisdictions, which implement a variety of policies that limit their police departments and jails' cooperation with US federal immigration authorities, the Business Insider said.
For instance, it said many cities opt not to honor US federal requests to detain immigrants in jails unless the requests are accompanied by judge-signed warrants.
Previously, Sessions had only required that localities abide by the federal statute 8 USC 1373, which only requires that local officials not interfere with the exchange of information regarding people's citizenship or immigration status.
But many "sanctuary cities" had argued that they already complied with that statute.
Sessions' critics have argued that his crusade against "sanctuary" policies will push undocumented communities further into the shadows, discouraging immigrants from reporting crimes committed against them out of fear they will be deported," according to the Business Insider.
Advertise with the mоѕt vіѕіtеd nеwѕ ѕіtе іn Antigua!
We offer fully customizable and flexible digital marketing packages.
Contact us at [email protected]