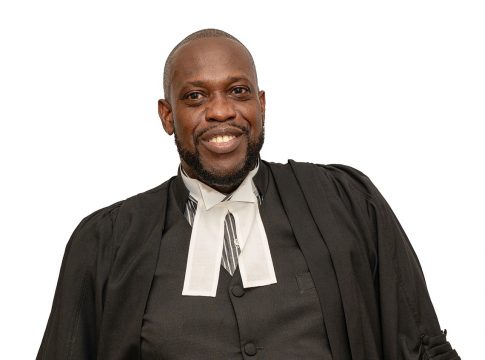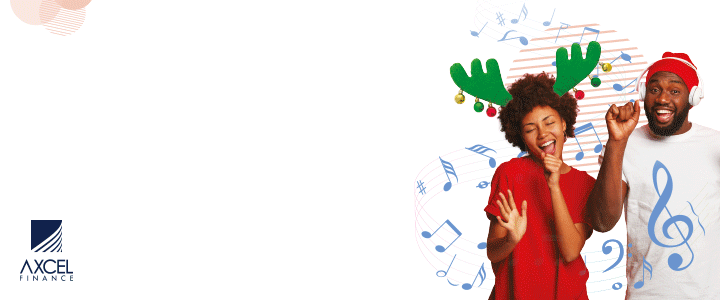 by Rawlston Pompey

Not infrequently, 'Monkeys' were known to have mimicked humans. Not infrequently too, humans were seen mimicking 'Monkeys.' Likened the ape-like animals, humans have found themselves 'Climbing Up into the Wrong Tree.' In most institutionalized agencies for social and behavioral control, as Law enforcement, there is a time when it appears that ignorance seems so bliss, and incompetence so rife, citizens found no difficulties in comparing human behavior to 'Monkeys' endeavoring to play with the 'Cubs of lions.' Unsuspectingly, they have been stimulating the instinctive and voracious appetite of another species.
ILLUSIONS OF GRANDEUR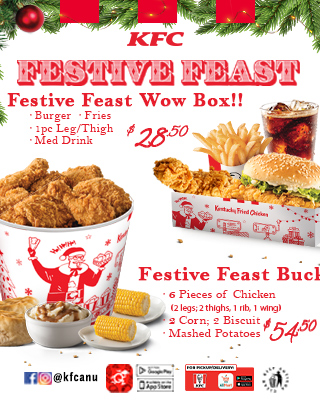 In that 'Kingdom,' that which some animals do not know, is that which they see as 'Fun,' other carnivorous species see it as 'Food.' Such animals never knew that they were flirting with danger. In the context of Law enforcement officers, there are those that have been seen as savoring 'Illusions of Grandeur.' Though in reality it does not appear so, there has been the 'Presumption' that every citizen has 'Knowledge of Law.' Thus, invariably, some appeared to have harbored strong beliefs that they are 'Towers of Strength,' and that citizens, including practicing attorneys, were also under monarchial survey. While many have so savored, such has never been the case. In fact, they too would have been flirting with litigious danger.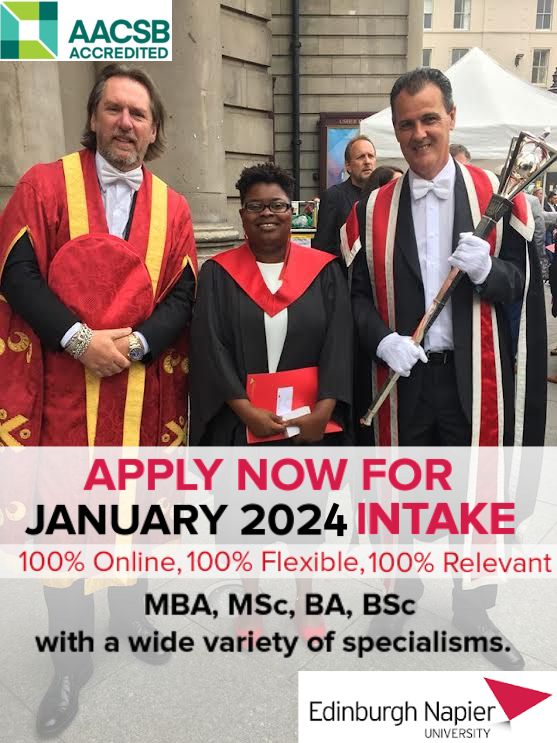 REALM OF LAW
For, law enforcers more than the common citizen, shall not only function within the society, but also perform their duties and conduct themselves within the 'Realm of Law.' Some have also given the impression that they have only peaked in satisfaction and delight in glory, by doing the unthinkable. They shall know that in discharging their operationally assigned duties, they are held highly 'Accountable' for their individual and collective action, over-reaction or inaction.' Though not in the snow, two officers will know where barley do not even grow.

KNOWLEDGE OF LAW

From the perspective of enforcement officers, unlike the citizenry whose presumption is premised on the promulgation and publication of the law, officers are not only trained, but also deemed to know the law. This may have been the reason for the doctrine 'Ignorance to law is no excuse,' Latin; 'Ignorantia Juris Non Excusat.' If it were not so, then 'Rogue Cops' would rove and hold citizens at gunpoint, robbed them of 'Vegetable Substances' then go and puff or sell freely.' This has not been the judicial practice nor understanding of 'Her Ladyship, Justice Ann-Marie Smith' [ANR: March 25, 2022].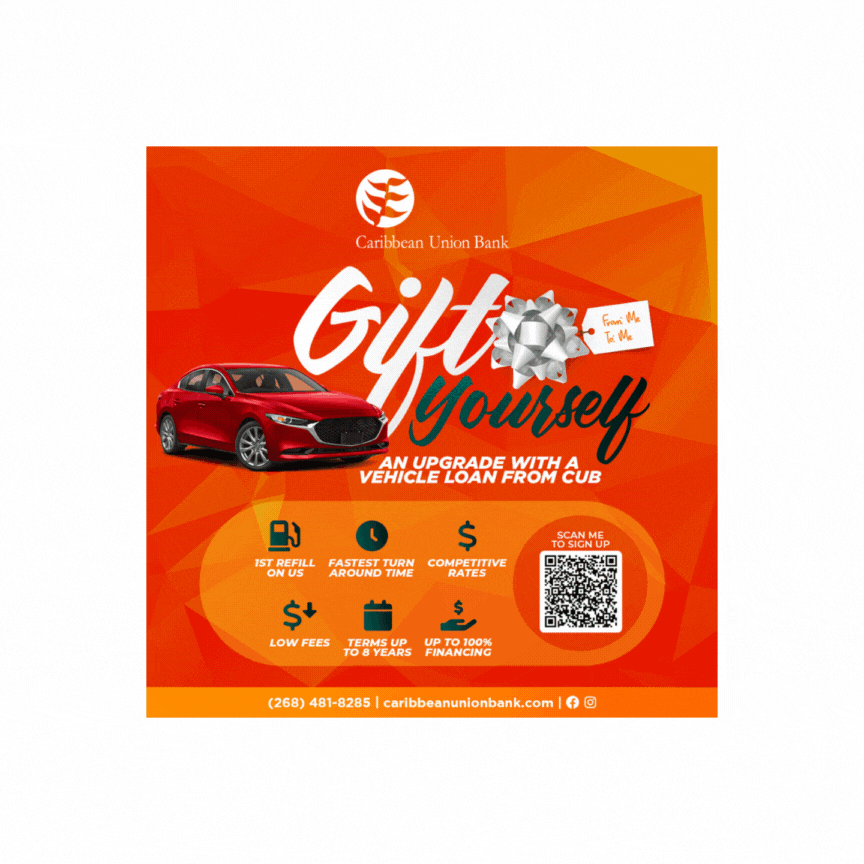 PERSPECTIVE

This commentary however, looks at; (a) '…The intimidatory tenor of a 'Letter' purportedly authored by an apparent misguided 'Assistant Superintendent of Police,' addressed, and 'Hand Delivered' to a practicing attorney and a female client' [Ref: CID/P 03/22: March 22, 2022]; (b) …Sections- '4: 18: and 26' of the 'Electronic Crimes Act' as they affect 'Investigative Police procedures (ECA)' [No.14 of 2013]. and (c) …Authoritative position of the 'Director of Public Prosecutions (DPP).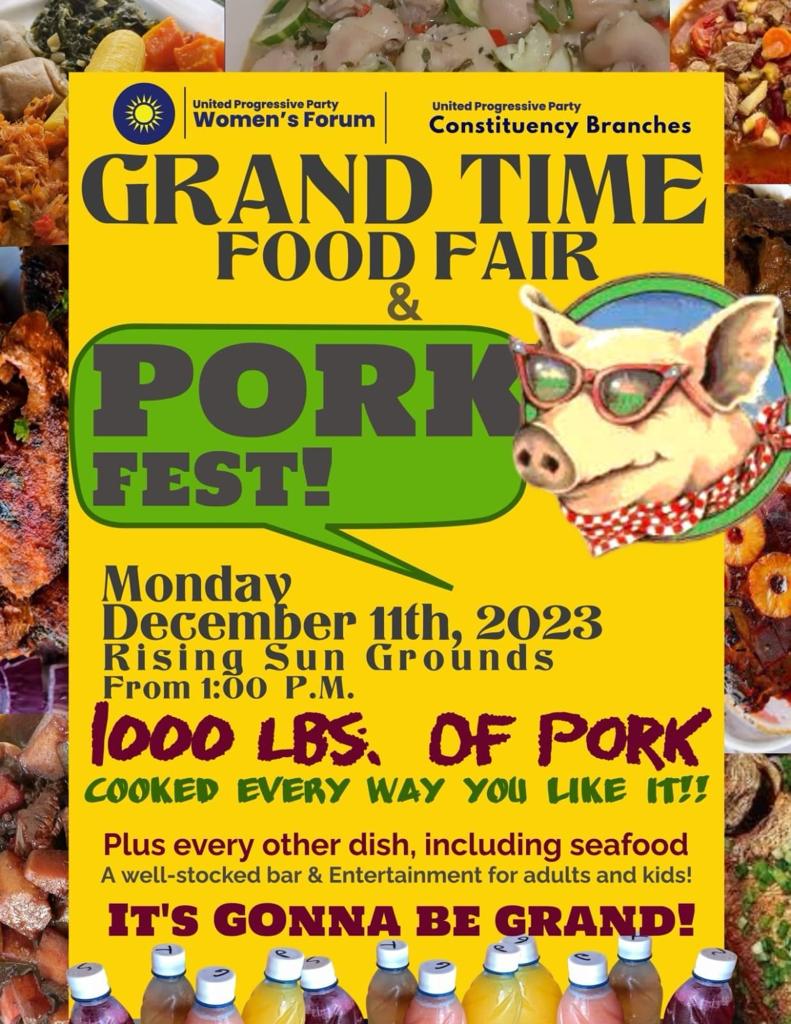 REASON AND CONSCIENCE
In modern civilization, and in the context of socialization, except a person was known to have possessed 'Inferior intellect,' it shall not only be seen that such person is in want of learning, but also of knowledge and commonality of understanding. Conversely, those considered of possessing 'Superior intellect,' doing the unthinkable, was often considered abhorrent and inexcusable. Whether or not it has been so accepted, it has been said that every human being is endowed with 'Reason and Conscience.' Frequently, these appear not to have resided in some law enforcers, and generally the lawless members of society.

LEADING FROM BEHIND
Relating this to the attitude of some 'Criminal Investigators,' evidence suggests that particular courses of action often tend to show a developed and unwholesome pattern of investigative behavior. In criminal investigation, as in any law enforcement operation, placing a smart 'Murder Accused' likened to the fox-like cunningness of the social media-called 'Vampire Killer,' 'Delano Forbes' positioned to lead and traverse a footpath through unfamiliar bush-density and rocky terrain [ANR: February 12, 2018]. Such error in 'Operational Judgement' will not only be seen as fraught with 'Operational Danger,' but also has potential for inviting embarrassment to superiors that pushed subordinates in front, while they 'Lead from Behind.'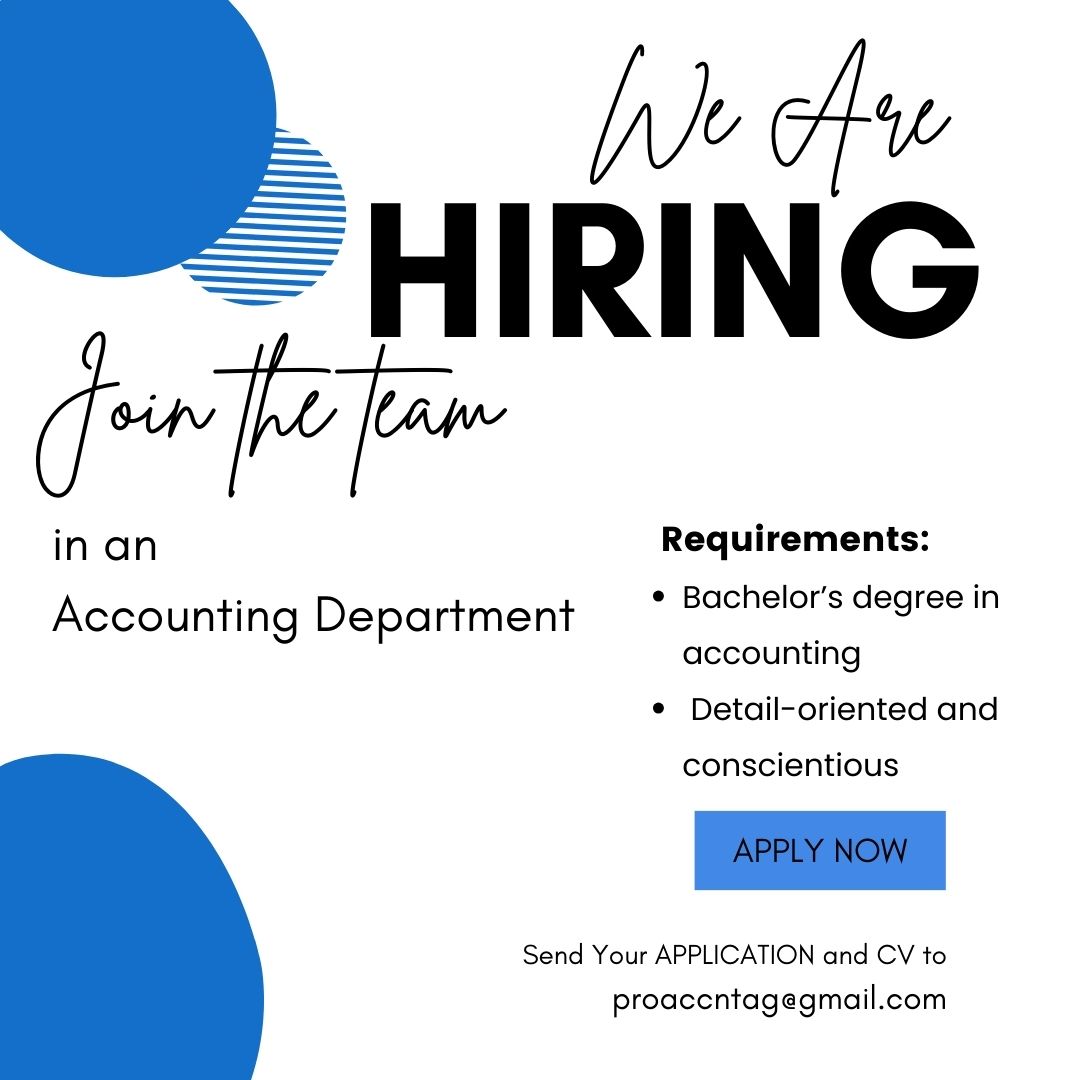 PARLIAMENTARY MISCHIEF
Given the widespread use of social media and easy accessibility of electronic devices, the 'Mischief Aim by Parliament,' is that no person shall ; (i) '…Intentionally: or (ii) …Without lawful excuse; or (iii) …Justification,' send information that might be considered by any person, and by extension, law enforcers as either, (a) '…False: or (b) …Intended to cause annoyance; (c) …Inconvenience; (d) …Danger; (e) …Obstruction: (f) …Insult; (g) …Injury; (h) …Intimidation; (i) …Enmity; (j) …Hatred; or (k) …Ill-will' by persistently make use of such electronic system.' By any of these, such person commits an offence under the 'Dreaded Act' [ECA: Section 4 (1): No. 14 of 2013].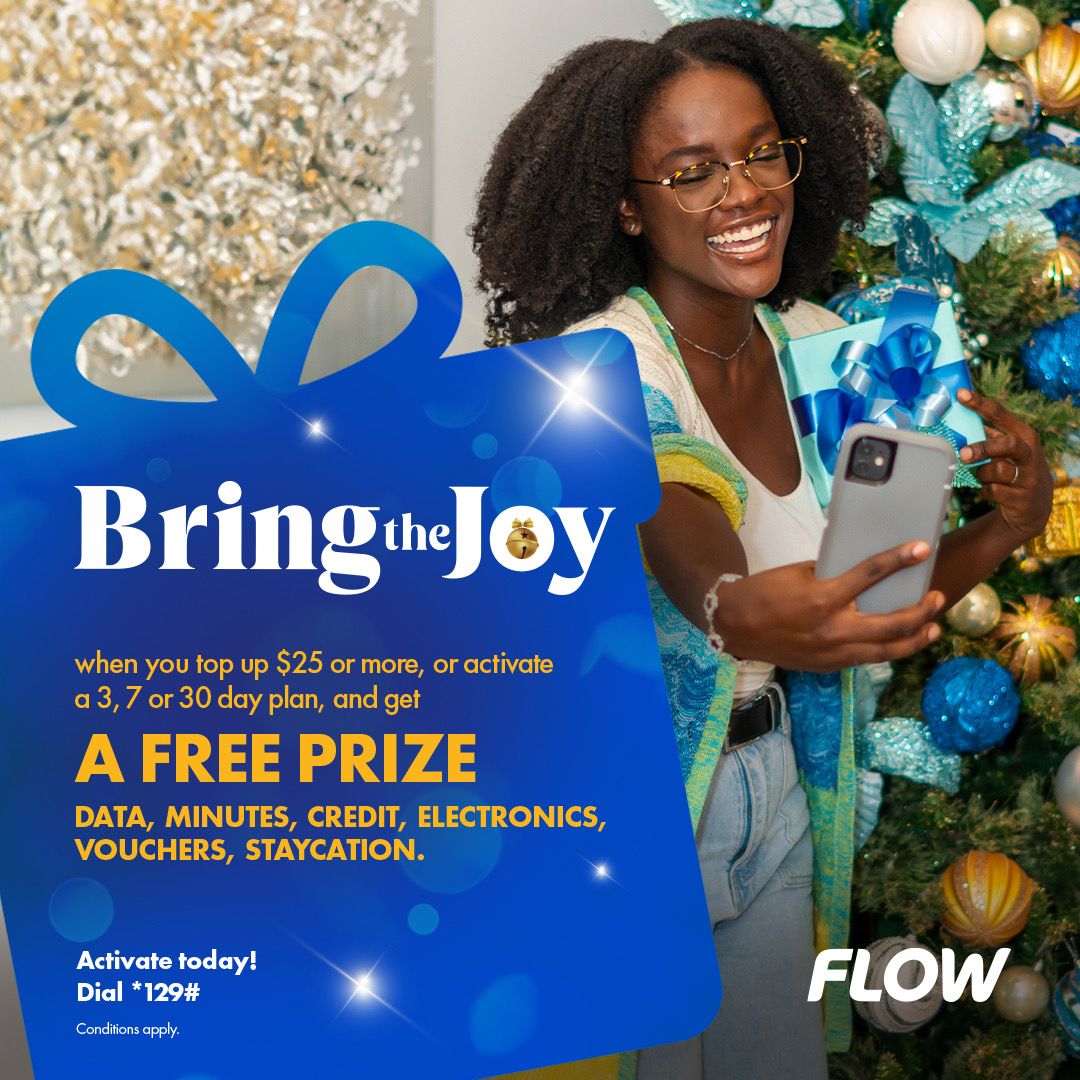 DRACONIAN CONSTITUTION
Consequent upon the severe nature of the imposable punishment, many citizens and legal practitioners appeared to have been impelled to equate the penalties with those of the '19th Century Unforgiven Law.' Research has shown that such law was contained in the 'Draconian Constitution,' dated back to '7th Century BC' [Wikipedia]. The regulations contained in the 'Electronic Crimes Act' appear not to have embraced the nation's concept of a 'Free people and free institutions as contained in the Constitution Order' [1981: CO: No. 1106: Principle: A]. Neither do the statutory penalties for 'Non-offences Against the Person and Non-Property Acts' [Chapter 300], reflect modern civilization. Neither does it '…Symbolize the public conscience.' Notwithstanding the overwhelming majority of the populace has given the 'Law' their 'undivided allegiance' [CO: Principle: D].
COMPULSION BY ARREST
Controversy reigned, while consternation sunk deep into the hearts of many practicing members of the legal fraternity, none more so than attorney-at-law, 'Wendell Robinson.' That which investigators appeared not to have known is that except by arrest on reasonable grounds of suspicion, 'No person is obliged to voluntarily or willingly submit him/herself to any Police station.' Even more fundamental to any 'Compulsion by Arrest,' no person may implicate him/herself in any criminal wrongdoing. Thus, not only has the 'Constitution' [CO: 1981: Section 15], provides for the 'Presumption of Innocence,' but also the universally known 'Legal Maxim' that states; '…He who asserts 'MUST' prove.' This has been borne out in the Cases, 'Banane v Banane' [SCA: 29/2018].
MISGUIDED LETTER
Consequent upon such command, reasonable inferences might be drawn that lack of 'Procedural Knowledge' as provisionally contained in the 'Act,' may have been the primary reason for the 'Misguided Letter.' The provision simplified for easy comprehension by students at the 'Five Islands University.' Thus, it unambiguously states; '…If the disclosure is required for the purpose of; (a) '…Criminal investigation; or (b) …Prosecution of a criminal offence, a 'Police Officer' may apply to a 'Magistrate or Judge' sitting in Chambers for a 'Production Order.' A person so ordered or compelled could be imperiled by 'Fine of EC$100, 000' or a '12-month Custodial Sentence' for refusing to submit the specified data in that person's possession or control, and stored in an electronic system' [ECA: No. 14 of 2013: Section 18 (1)].
COMMANDINGLY AND INTIMIDATINGLY
The Letter 'Commandingly and Intimidatingly' states; '…You, along with your client are hereby 'formerly' (formally) informed and instructed to make 'your selves' (yourselves) available at the 'Regional Cyber Lab located at Langford's Police Station on Thursday 24th March 2022 at 11.00 AM in the forenoon' to produce the above information as required by law.' Ensuring that the contents of the inconsequential 'Letter' were understood by both 'Attorney and Client,' its contents further states; '…Your refusal or failure to do so, the police won't hesitate to prefer the necessary charge(s) against you and take you before the Court to answer to the Complaint(s).
INVESTIGATIVE PARTIALITY
Having clearly shown investigative partiality and ill-will and the pre-determined course of action to be followed, yet with some measure of cordiality, it ends; '…Respectfully; …Cordell O'Garro; …Assistant Superintendent of Police; For Officer i/c CID, CRO, Youth Intervention & Narcotics.' The contents of the 'Letter,' looked at from the perspective of the conduct of investigation that may or may not show that 'an Electronic Crime,' has been committed, such 'Letter' may have been seen as counter-productive to that being evidentially sought. Moreover, it may also be described as inexplicably bad for publicity, police/public partnership in crime fighting, and perilous to citizens trust, confidence and community relations.
ANTI-SOCIALLY DREAD
The 'Electronic Crimes Act,' not only provides for the prevention, but also penalization of those that intentionally, mischievously by reckless and callous social media comments or postings, and seen to have run afoul of the law. Consequent upon conviction, are frightening 'Hefty Fines,' with alternative terms of imprisonment. A 'Magistrate,' considering him/herself 'Anti-Socially Dread,' defendants 'Summarily' convicted' face a 'Fine of EC$200, 000 or 3-years imprisonment' or both fine and confinement. Conversely, those indicted, tried and convicted by a 'Judge Alone or Judge and Jury,' the statutory stipulated penalty is 'EC$500, 000 or 7-years imprisonment' or both' [CCA: Section 4 (3)].
EXCESSIVE BAIL – BAIL BLUES
It is beyond question that a person so arrested and charged with an offence under 'Section 4,' could become horror-stricken and face 'Bail Blues.' This is likely to be so, since among the bail conditions Courts may order, a 'Cash Component.' Conscious of this, and recognizing the need for the constitutionally-presumed person to enjoy some liberty, albeit restrictive, framers of the 'Constitution' carefully inserted this provision. It states; '…Where a person is arrested, 'Excessive Bail' shall not be required in those cases where bail is being granted' [CO: 1981: Section 5 (4)]. Frequently, however, when Bail was offered, financial constraints have almost always militated against it being immediately granted.
TARGETS – LIKELY OFFENDERS
Until very recently, the citizenry appeared to have been least concerned about the offences contained in the 'Electronic Crimes Act.' Many became aware of its legislative object and purpose, when a female and male have been made aware of the legal consequences that may come upon any person using any 'Electronic Device' recklessly and irresponsibly. Given the advent of, accessibility to information and technology and its intended use, it shall be obvious to both users of 'Electronic Devices' and 'Service Providers' whom the legislation sees as possible 'Targets and likely offenders.'
LEGAL IMPLICATIONS
 Now, as it affects recent enforcement developments, many citizens, particularly, social media visitors, now understand the 'Legal Implications' and statutory punishing nature of offences allegedly committed against the 'Electronic Crimes Act.' Incidentally, its enforceability and applicability, are geared toward preventing or prosecuting persons sending messages to others through any electronic or any communication devices. Even in the 'Evidential Requirement' of the most critical element of 'Persistency' [Section 4 (1)], investigators have so far, instituted criminal proceedings against one person.
ACRIMONIOUS ENFORCEMENT
While there may not have been many aggrieved citizens, those that have reportedly considered themselves victims of its apparent 'Acrimonious Enforcement,' have been identified as; (i) '…Social and community activist and social media personalities Mary John; and (ii) …Talk Radio show caller, the 'Washington Emanuel Bramble 42.' He is more widely known, and fondly called 'Washie; or Comrade Washie; or the effeminate 'Dame Sherese Bramble' [HuffPost: December 8, 2016]. With varying commonalities of interest, these personalities may not only have been given reasons to harbor feelings of discrimination, but also harbor feelings of trepidation by the apparent acrimonious ways the 'Electronic Crimes Act' has been enforced against them.
ELECTRONIC DEVICES
The 'Act' interprets this as, '…Any hardware that accomplishes its functions using any form or combination of electric energy.' Ensuring that users of whatever device have a legal understanding, the 'Act' interprets 'Function' of the device, as including; (a) '…Logic: (b) …Control; (c) …Arithmetic; (d) …Deletion: (e) …Storage; (f) …Retrieval and communication; or (g) …Telecommunication to, or from or within an electronic system' [ECA: Section 2].  The 'Electronic Crime Act,' though not necessarily half as 'Dread' as the 'Dominica Dread Act' [1974: Dominica], many people have also looked at it in similar light to that of the notorious 'Gun Court' [1974: Jamaica].
JOHN AND BRAMBLE
For instance, whereas for the same offence, with similar facts or evidential requirements and whereas Cases can be expedited 'Summarily,' seemingly aiming at heftier penalty, prosecutorial agencies have decided that 'Mary John' shall face 'Trial by Jury.' Though not jointly charged, both 'John and Bramble' were reported to have run afoul of the law. Both were alleged to have posted information on social media, said to have been either false, implicatory to, and injurious to the character and professional integrity of others. The former was accused, arrested and charged with sending offensive messages through social media' [ANR: January 4, 2022].
COMMITTAL PROCEEDINGS
The case is currently pending 'Committal Proceedings.' Except for the completion of certain investigative formalities, no charges have been preferred against the latter' [ANR: March 8, 2022]. These personalities were not alone, as criminal investigators, now have the 'Investigative Radar' on another female. She was also accused to have communicated messages deemed in breach of the 'Electronic Crimes Act.' Likened to the 'Covid-19 Omicron Variant' that has gripped the nation, given the attitude of certain criminal investigators.
VEXATIOUS/ACRIMONIOUS ABUSE
While the legislation has been purposefully given legislative consideration, with a spirit of discernment, the legislators anticipated that the 'Electronic Crimes Act' might likely to be subjected to 'Vexatious and/or Acrimonious Abuse.' Consequent upon their foresight, they have inserted a provision for the prevention of such likely abuse. The provision States; 'Criminal Proceedings' shall not be instituted under this Act, except with the consent of the 'Director of Public Prosecutions (DPP)' [ECA: Section 26].
INTIMIDATORY TACTICS
Though it has always been the prosecution's duty to prove its Cases, not infrequently, criminal investigators appeared always to be employing 'Intimidatory Tactics' against the timid 'Criminal Suspects,' as well as 'Attorneys' not sufficiently versed in 'Criminal Practice.' Frequently, this happened when attempts were made, either to influence suspects to waive the constitutional right to the 'Presumption of Innocence' or to persuade, trick or cause suspects to implicate themselves in criminal wrongdoing. Though infrequently, there are 'Attorney' that are as fearless in protecting the interest of their 'Clients' with the fierceness of a tigress protecting its cubs.
DICTUM LORD HOFFMAN
That which attorneys in criminal practice shall be cognizance, is the 'Dictum of Lord Leonard Hubert Hoffman [1995-2009].' Such 'Dictum' shall have usefulness in the defence of 'Mary John and Washington Emanuel 'Washie' Bramble' and members of the wider society. It states; '…If a legal rule requires proof (Fact in Issue), a Judge and Jury must decide if it happened' [Suleman Ors v Joubert and another; SCA: 27/2010]. Here again, the poorly trained or ill-informed or ill-advised or incompetent criminal investigator appears not know that no form of intimidation and no 'Hand Delivered Letters,' bears legitimacy of compellable authority, for any criminal suspects to voluntary submit him/herself at any 'Police Station.' Such speaks to the apparent existence of a very lax investigative attitude that seemed to have degenerated into pathetic state of affairs.
OPERATIONALLY GUIDED
Undoubtedly, with a senior officer in charge of the 'Criminal Investigations Department (CID),' outside of professional ignorance and zeal, a veteran police officer appeared to have been unsuspectingly tricked or exploitatively used to convey a perverted concept of investigative procedures. Those that appear to have not outlived their 'Organizational Usefulness' and seem in dire need of professional guidance, shall not only be supervised, but also 'Operationally Guided.' Still, no matter how expedient it may become, it has been the professional knowledge, practice and experience, that only the most efficient, competent and proficient personnel shall be positioned to manage and lead.
SQUARE PEGS -ROUND HOLES
Given these developments, and consequent upon him demitting such office [November 25, 2019], many officers shudder to reflect upon the 'Professional Competence' of others that have been elevated to positions with knowledge of, or familiarity with 'Electronic Crimes Act.' Though former 'Commissioner of Police Wendell Robinson' neither uttered, nor provided critique, he may have been given good reasons to believe that the 'Police Service' appears to have positioned officers beyond their capacity to function effectively. Such could easily fit the idiomatic expression f having 'Square pegs in round holes.'
ARREST
For this commentary, given an apparent, but peculiarly developed behavioral pattern among law enforcers, citizens may find it helpful in understanding the nature and entailment of 'Arrest Without Warrant.' Such often allowed for the possibility of abuse. Legally, '…An arrest is when a person is totally deprived of his personal freedom to go where he wishes.' This in effect, means 'Restraint on Liberty.' Dependent upon the circumstances or situations, it might be seen as 'Lawful' or False.' This occurs when criminal suspects are taken into Police custody and confined to a 'Police Detention Cell' for a period of no more than 'least 48 hours' [CO: 1981: Section 5 (5)]. Such period may not always be the case, as the Constitution anticipates that persons will be 'Detained or Arrested' on 'Sundays and Public Holidays' when the 'Courts' are on 'Recess.'
DETAINED OR ARRESTED
Thus, on a week-end when Courts are closed on 'Fridays,' and with one or two intervening 'Public Holidays,' could see the time extend to 'Tuesday or Wednesday.' From professional training, knowledge and practical enforcement of law, 'an Arrest' may be made when a Police officer has 'Personally Viewed' for himself the; (a) '…Actual or attempted commission of a crime or offence; (b) …On reasonable suspicion that a person has, or about to commit an offence; or (c) …On charge of a third person.' Endowed with the 'Spirit of Discernment,' Parliament anticipated that the latter of the three could be problematic for those enforcing the law.
PUBLIC MISCHIEF- POLICE ABUSE
As persons may use the 'Act' to commit 'Mischief' against innocent members of the public, then subject it to 'Police Abuse,' Parliament qualifies it by stipulating; '…Where the charge is well founded.' Incidentally, today, whether or not; (i) '…Reports or allegations are vexatiously or mischievously made; and (ii) …Whether or not the '…Charge is well founded,' the tendency of seemingly overly-officious officers, is to 'Arrest Without Warrant.' These officers know that no right-thinking 'Magistrate' would issue 'Warrants in The First Instance,' for the arrest of any person, without first test the veracity and character of the 'Informant' on subscription to the 'Oath or Affirmation.'
BOUNDARY OF JUSTIFICATION
Framers of the 'Constitution' had foresight that enforces, starved for professional competency or guidance. They anticipated that Law enforcers may zealously or egoistically step outside the 'Boundary of Justification.' thereby exercised 'Powers of Arrest,' without reason or justification. For this reason, as well as for protecting the innocent, they have inserted this section that states; '…Any person who is 'UNLAWFULLY' arrested or detained by any other person, subject to such defences as may be provided by Law.' It also addresses the issue of 'Compensation' from the person wo arrested or effected the detention from the authority on whose behalf the arrest or detention from any person or authority' [CO: 1981: Section 5 (7)].
EVIDENTIAL REQUIREMENT
Frequently, aggrieved persons from depressed communities, have not the financial capability to engage the legal services of 'Defence Attorneys,' let alone filing 'Compensatory Civil Claims.' There is deterrence, for misleading the Court. For instance, should the issuing 'Magistrate' harbor reasons to believe that the information sworn to, was 'False and Misleading,' such officer could be criminally prosecuted for the indictable offence of 'Perjury.' Perilously looms are a '7- year- term of imprisonment' to be descended upon any person so convicted by Judge or Jury' [Perjury Act: Chapter 324: Section 2]. 
IMPETUOUS LETTER
Apparently exposing his professional ignorance to a member of the legal fraternity, an apparent 'Impetuous Letter' purportedly signed by 'Assistant Superintendent of Police, Cordel O'Garro' was reportedly 'Hand Delivered' to 'former Commissioner of Police Wendell Robinson.' Not only was the apparent non-scrutinized and non-vetted letter seen as grossly inept, but also seen as one that may have been impetuously authored.' Ensuring that they were fully compliant, it also stipulated 'Insidious Threats' of criminal prosecution. This was dependent upon himself and his client chose to be non-compliant with the 'Lettered Instructions.'
PROSECUTORIAL FEAR
These instructions showed clearly, an intent to intimidate him, as well as to inject 'Prosecutorial Fear' in the heart of a client. However, clearly familiar with the 'Procedural Provisions' stipulated in the 'Act,' he may have pitied the author's 'Simplicity or Stupidity,' completely ignored it.  That which may not have been considered was the constitutional provision that states; 'Any person who is arrested shall have the 'RIGHT,' at any stage to retain and instruct without 'DELAY;' (i) '…A legal practitioner of his/her own choice; and (b) …To hold private communication with him/her' [CO: 1981: Section 5 (3)].
THE USELESS LOT
Not infrequently, these constitutional provisions were reported to have been observed more in 'Breach' than 'Practice.'  Incidentally, the featured contents speak to; (a) '…An instruction; (b) …An ultimatum; and (c) '…Prosecutorally-threatening.' These appear to have fitted the suggestion; 'If the ends justify the means,' any police personnel, irrespective of rank or physical stature, shall be exploitatively used. While some members of the 'Antigua and Barbuda Bar Association (ABBA)' have quietly expressed dismay over the instructional and threating letter, the umbrella body, along with its 'Bar Council's Executive,' remains deafeningly silent. The Association, said to have been composed of supposedly highly intelligent men and women. They appeared non-responsive. Previously, they had prompted 'Sir Gerald Anderson Watt, KCN, Queen's Counsel' to describe the 'Executive' as a 'Useless Lot' [Observer News: September 6, 2018].
ONE MONTH LATER
Interestingly the 'Warrant-issuing Magistrate,' has now become the 'DPP,' the person statutorily authorized to 'Give Consent' for criminal proceedings to be instituted' [ECA: No. 14 of 2013: Section 26: ECA].  Neither Parliament, nor the 'Act' envisaged these developments. More than 'A Month Later,' it appeared either a procedural blunder appeared to have been made appeared to have emerged. For on the one hand, the issuing Magistrate has since assumed the position of 'Director of Public Prosecutions (DPP)' from whom 'Consent' shall now be obtained for the institution of criminal proceedings. Neither the 'ECA' nor Parliament nor a Magistrate, nor DPP envisaged that a functioning 'Magistrate' [MCPA: Chapter 255], would have been performing the 'Constitutional Duties' of the 'DPP' [CO: 1981: Section 88].
DICHOTOMIC SITUATION
Instructively, in her magisterial capacity then 'Chief Magistrate Joanne Walsh' reportedly issued a 'Warrant to Search' the premises of a female, alleged to have posted on face book certain derogatory remarks about another female. Back then, criminal investigators would have required the consent of then active and substantive constitutional holder of the office of 'Director of Public Prosecutions (DPP) Anthony Armstrong' to proceed and where evidence was unearthed, institute criminal proceedings where necessary.' Consequent upon a letter addressed to 'former Commissioner of Police Wendell Robinson,' practicing attorney and a female client, it appeared that no such consent had been sought from the statutory authority. The development, now presents a 'Dichotomic Situation.' One can neither be 'Magistrate,' nor 'Director of Public Prosecutions (DPP)' at the same time.
CONCLUSION
In the case of the apparent ill-advised authored and misdirected 'Letter,' not only has it appeared that the author's knowledge of law and legal procedures may have been unwittingly brought into question, but also his investigative competence may now be the subject to supervisory scrutiny. Undoubtedly, acting under the 'Electronic Crimes Act,' it may have been unthinkable that course of action improperly initiated, the author may find it difficult in convincing the addressee and/or his supervisors, that it was not vindictively nor environmentally influenced. Those that may not be easily so easily persuaded that he possesses certain skill-set may very well be; (i) '…Attorney Wendell Robinson: (ii) …Acting Director of Public Prosecutions (DPP), Joanne Walsh: (iii) …Mary John; (iv) …Washington Bramble: (v) …General public: and (vi) … of the Officer i/c of the 'Criminal Investigations Department (CID), Assistant Commissioner of Police Clifton Cabral.' That which might also be said is that the 'Goofy Letter' and delayed investigation appeared to have created a 'Dichotomic Situation.' Then officers seen as exhibiting instinctive behavior associated with that of 'Monkeys,' run the risk of being told that they are 'Climbing up the Wrong Tree.'  ***
Advertise with the mоѕt vіѕіtеd nеwѕ ѕіtе іn Antigua!
We offer fully customizable and flexible digital marketing packages.
Contact us at [email protected]