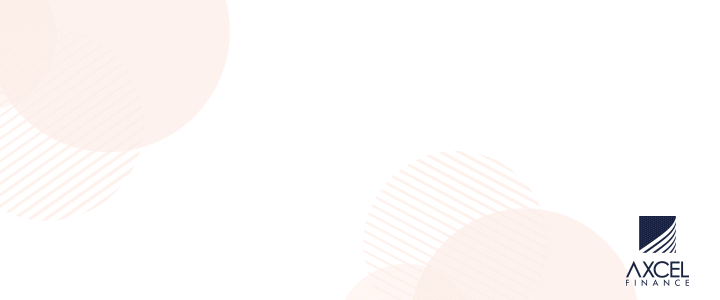 Dear Editor,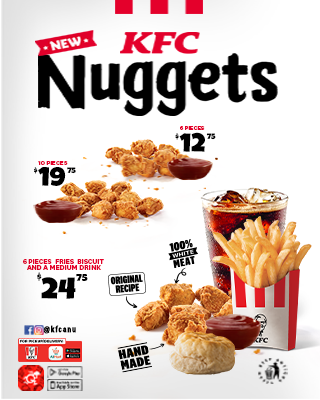 For the past week, the nation has been forced to watch the details of the unethical and unsavory relationship unfurl between Prime Minister Gaston Browne and the investors du jour Yida Zhang of Yida International Investments Antigua, LTD and Vijender Singh of Western Imperial Capital.  The world continues to watch in disbelief as Antigua & Barbuda's public servants, flagrantly and in the most obscene manner, betray their children, elders and patrimony for personal gain.  The actions of these three cry out to be investigated, yet the DPP, the Integrity Commission, the Attorney General, and the Police are missing in action.  Antiguans and Barbudans demand that these bodies perform their duties at once and investigate this matter and stop the wholesale sellout of Antigua and Barbuda. To do less will be to condemn the country as a lawless state, and a place where its leaders encourage exploitation.
Who is Yida Zhang

Most Antiguans and Barbudans are familiar with Mr. Yida, the King of Empty Promises. In 2013, Mr. Yida, a Chinese national, came to Antigua to invest. Both he and his plans were rejected by the UPP administration because they were not convinced Yida's funding was not above board. With the help of questionable characters that hang around leadership like barflies, Mr. Yida was soon introduced to Gaston Browne, an opposition candidate.  The next thing we know, campaign donations were made and an MOU agreement was signed.  Yida soon registered his company "Yida International Investment Group" in Antigua. In 2014, he announced his grand plan to develop Guiana and Crump Islands – properties purchased from the Stanford liquidators into a US$2billion resort by autumn of that year.  (Stanford of course was an earlier incarnation of an investor in our fair country. Some think they can make a fortune just by fooling us. We know how that ended).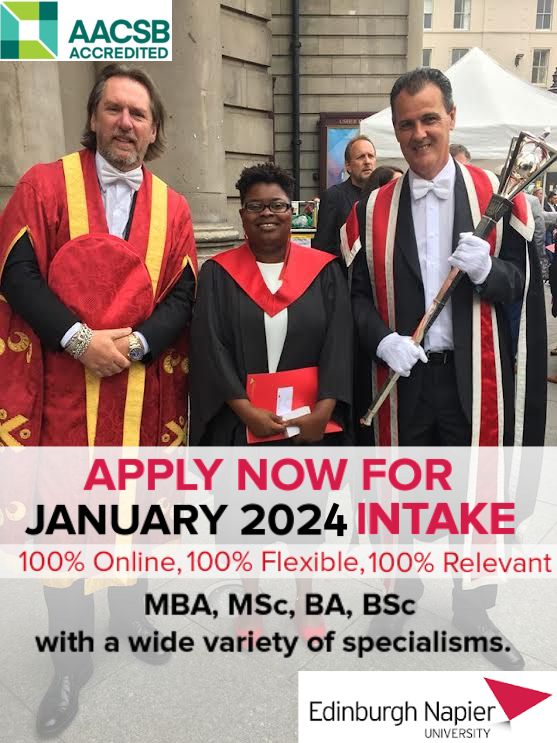 At the zone's much-celebrated groundbreaking, Yida promised to hire hundreds of locals within weeks. Promises, promises. He immediately started bulldozing the mangroves on Guiana island and illegally removing sand from Maiden Island, without securing permission from the Fisheries or DCA.  Mangrove removal continued and the DCA finally issued a stop order in 2016. Of course, nothing came of it because there is always a Minister willing to turn a blind eye to our country's continuous rape. Now entering the 8th year since YIDA's groundbreaking, the country has yet to see a penny of YIDA's supposed investment.  Yida however, has exacted a handsome cost from us, by destroying our environment and replacing it with a modular eyesore, having our Department of Public Works construct highways and other infrastructure on Its property.  Not to mention our National pride. That campaign contribution was a great investment for Yida and a dagger to the nation's heart.
Introducing Mr. Singh

Mr. Singh came to our attention earlier last year when on April 1, 2021, a day reserved for all fools, Gaston Browne's newspaper, Point Express, published an article lauding the signing of a Memorandum of Understanding between Yida Zhang and Vijender Singh in the Prime Minister's office.  The plan was for Western Imperial Capital Limited, Mr. Singh's company, to establish an offshore medical university, a hotel, and a financial center on 100 acres of land within YIDA's special economic zone in Crabbs.  At the signing of the MOU, Gaston Browne proudly stated "prior to 2021, the project was tied up in litigation, and there was a restriction on the sale of property within the zone.  Those restrictions were lifted a couple of months ago, creating the opportunity now for Mr. Yida to promote his special economic zone.  Mr. Yida has assured me that he has had a lot of interest in the zone" http://pointville.at/Yida-signs-Mia-with-western-imperial-capital-limited/.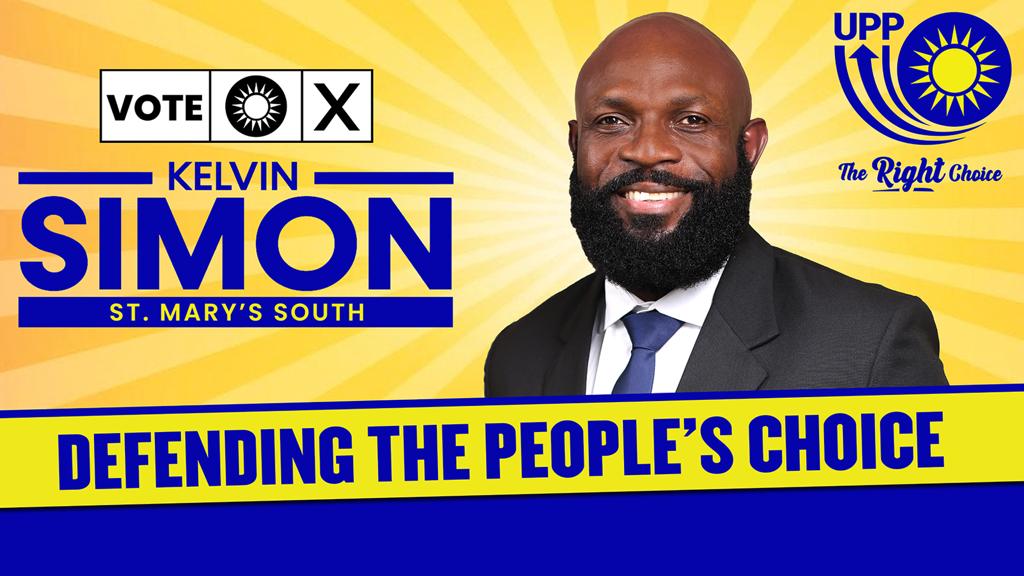 An unauthored article at our embassy's website quotes Gaston Browne as saying "There is an abundance of opportunities for employment for entrepreneurship opportunities for sustainable careers as we seek to recover our country from COVID to make sure that we continue to attract investments so that we can accelerate the recovery and put people of Antigua and Barbuda back to work. <embassy.ag>.  Western Imperial Capital Limited stated that it was committed to spending over $100 million US dollars over two years on the new projects at Crabbes.  How the plot thickens.

Set Up For The Bad Play

On October 7, 2021, we witnessed the "ribbon cutting" for the Western Imperial Medical University at the YIDA site. For those who missed it, visit our embassy website  <embassy.ag>.  Photos, videos, and interviews are there for all to see.  While looking at the smiling faces of the principals involved, one can't help but wonder whether Mr. Zhang knew about the residential lease executed by Brown and Singh just a few days before? Could Zhang have known about the agreement between Singh and Gaston Jr. for the Dredge Bay property? Did Mr. Yida know that Mr. Singh, already located the principals of Millennia Montaigne Developments (Antigua) Limited, foreign owners of the Seaforth Estate, purchasing all shares in the company, and as such is now the full owner of the Lands in Jennings? Was Zhang aware that Gaston Browne signed and gazetted the WISEZ license on September 20, 2021, all just a few weeks before?  It appears not!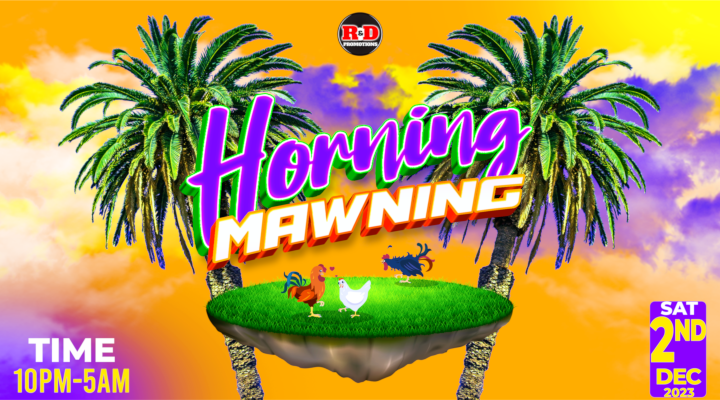 The Bubble Bus'
Early last week, on the popular radio show "Knight at Night", Algernon "Serpent" Watt revealed a residential lease signed between Gaston Browne and "Victor" Singh, along with another lease between I.F. Antigua, Inc. (a company purportedly owned by Gaston Browne, Jr.) and Mr. Singh to lease properties at Dredge Bay.  This lease and contract immediately raised eyebrows because Gaston Browne, in his public capacity as Prime Minister, negotiated with Mr. Singh on behalf of Antigua and Barbuda and issued a Special Economic Zone License to Western Imperial on September 20, 2021.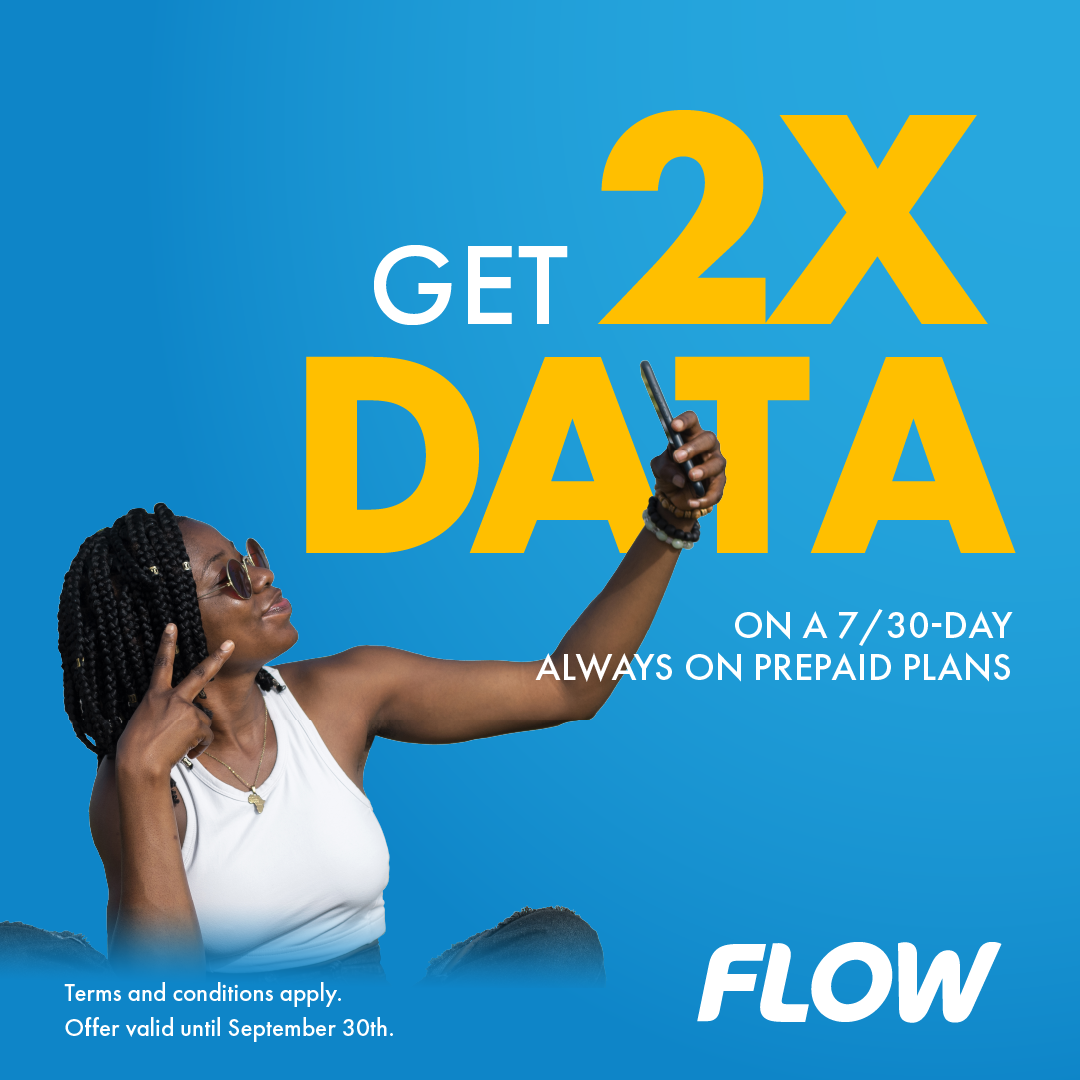 The lease, executed by Gaston Browne and 'Victor' Singh involves a property identified as Gaston Browne's home in Jolly Beach.  The monthly rent for the one-year lease is US$20,000.00 with late penalties of US$1,000 for each day of late payment.  The second lease with Gaston Brown Jr. for the Dredge Bay properties has a two-year term, requires a security deposit of US$72,000.00, and monthly rent of US$12,000.00. This sweetheart deal stands to net Gaston Browne and his son at least EC$1,005,600. This private "side deal" between the leader of our country and an investor, signed days after the issuance of the WISEZ license, chucked full with giveaways into perpetuity has all the elements of a classic quid pro quo.
But wait, there's more. This past Saturday on Observer Radio's popular show  "The Snake Pit," Mr. Watt dropped the other shoe, which was even more damning.  It appears that within days of the "side-deal" being exposed, investor Yida promptly retained the firm of Watt, Dorsett, and Associates (the law office owned by the Speaker of the House) to represent him in a non-payment, breach of contract lawsuit against Western Imperial for, among other things, failure to pay rent.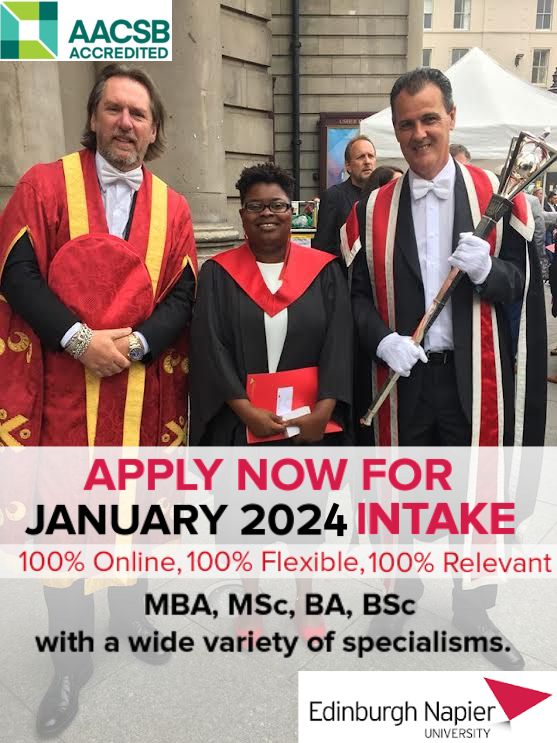 Battle of the Broke Billionaires
From the court papers, we glean a better picture of the timeline of these events. We also learn that investor Singh did not purchase property in the YIDA SEZ as the nation was led to believe.  Instead, on June 18, 2021, 4 months before the Western Imperial Medical Facility ribbon-cutting event, Mr. Singh executed a one-year commercial lease with Yida for a modular, nondescript white building and two villas, situated within the zone.  The terms of the lease started in July of 2021 and are due to end in July of 2022.  A medical school with a one-year lease sounds suspect, doesn't it?  The original lease directed Western Imperial to pay YIDA US$100,000 within 10 days after signing the agreement, and the rent was to be paid quarterly in the amount of US$500,000 per quarter at the beginning of each quarter, commencing July 1, 2021.

The payment was an issue because the parties revisited the agreement, and Yida, apparently desperate for money, agreed to slash the quarterly rent obligation in half. However, as of January of this year, the only payment Yida claimed it received was US$125,000.00 on a lease that was negotiated to net the Chinese investor US$2.6 million.  No wonder Mr. Yida sought relief in the court. What a bad play!
Imagine how humiliating this must be for Mr. Yida, knowing that an investor HE brought to Antigua and Barbuda, strung him along while working on side deals with the country's Prime Minister. Imagine the shame, after shedding crocodile tears on cue on ABS during the December 15, 2020 pappy show broadcast. Yida, through his translator, expressed hurt by the lack of support he was receiving from Antiguans and Barbudans.  He even revealed that he considered walking away from the project in 2017, but Gaston Browne persuaded him not to.  Now he knows why!
Operation Deflect and Distract
In a feeble attempt at damage control, Cabinet Executive Lionel (Max) Hurst took to the airways on the January 10, 2022 morning show, to downplay the legal fist-to-cuffs between the investors. According to Hurst, Singh found someplace closer to his project so he 'changed his mind.'  Can anyone appear before a judge and give as a defense for breach of contract .. "Judge I changed my mind?"  That defendant and his lawyer would be laughed out of court.
Well thanks to Hurst's bungled explanation of Singh's alleged breach, Yida can now amend his suit to include Gaston Browne as an indispensable party for tortious interference with a contract.  Max Hurst, as a trained lawyer, knows better.  Gaston Browne, who does not know better, claims in an article – he doesn't see what the brouhaha is about.  Perhaps HE should speak with his lawyer.
This mess is being played out internationally.  We look like an island of fools governed by wannabe oligarchs. Western Imperial markets itself online as having a functioning medical school, providing free medical education in Antigua and Barbuda (https://wimed.org).  In doing this, with the current state of affairs, this "investor" exposes himself and Antigua and Barbuda to claims of fraud!  Have we learned nothing from the Stanford debacle? We are still suffering the economic and reputational fallout from that walk of shame. When is enough too much?!
The special economic zone licenses issued to Yida and Western Imperial are even more disastrous than our Dhatatan adventure, where the late Hon. Lester Bird gave away our lands for little or nothing, only to have those lands seep out our sovereignty, never to be owned by us again.  Gaston Browne's action with these investors is the greatest betrayal since emancipation. The licenses create countries within a country.  They strip Antigua and Barbuda of sovereignty over the areas affected and rob the nation of taxes into perpetuity. They create conditions to deliberately destroy our environment with impunity, and in case that's not enough, these "investors" are now authorized to sell our passports and pocket the money.
Investigative Authorities, Do Your Job!
Why are these actions permitted to happen again and again in Antigua and Barbuda?  For one, the prime minister can depend and rely on the nation's short memory and lack of sustained indication.  Our failure to pay attention has now become a mocking meme.  All issues of importance have a 9 days shelf life, after which, other distractions (such as maligning a dead national hero or begging for cabinet raises while the nation suffers from hunger in the middle of a pandemic), are thrown into the mix to reframe the conversation.
While some citizens choose to bury their heads in the sand, as the country is being sold away, the activities of Gaston Browne, his enablers, and these cast of characters are being curated online and on social media for the world to see.  The state of Antigua and Barbuda has already taken the prize as a haven for crooks and speculators. The sycophants cry "what's the big deal?  Most of the lands in controversy are being sold by private parties!"  These people ever stop to ask why this is the case. It is because the earlier incarnation of similar investors who got the better of the prior ABLP administrations huffed these lands under questionable deals, created shell companies, and as if to pour salt in our wounds, flip company shares, which diverts any possible transfer tax. Nothing comes into the public coffers, other than the nominal EC$195. court-filing fee for lawsuits.
In other democracies, officials in public office have been prosecuted and jailed for less egregious offenses.  The DPP, the Attorney General, the Integrity Commission, and the Police must investigate these crimes so that Antigua and Barbuda is not viewed as just another "sunny place for shady characters," or where upcoming despots can learn the Art of the Sellout.
Advertise with the mоѕt vіѕіtеd nеwѕ ѕіtе іn Antigua!
We offer fully customizable and flexible digital marketing packages.
Contact us at [email protected]