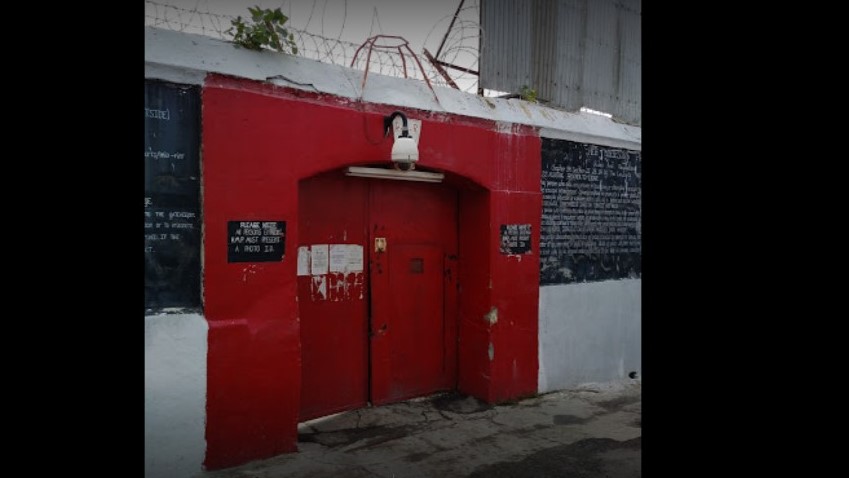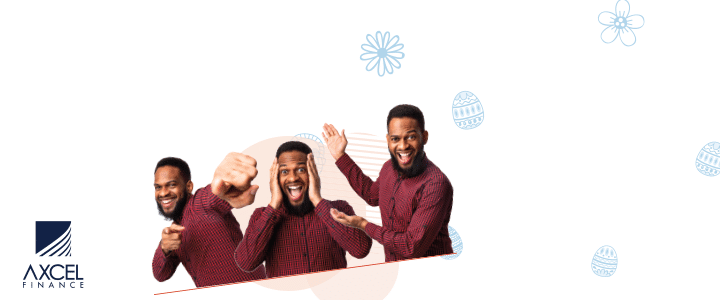 (Built and Accommodation)
1735 was the year it was built, however, it has stood the test of time.
It was built to house a prison population of one hundred & fifty (150) but we are now in the year 2020, no new buildings are in place to house the influx of prisoners on a daily basis, the tally stands between 280-300 and the politicians keep on saying there's room.
On the books an inmate is getting 17 cents per day while incarcerated, could you imagine doing let's say just 2 years in this prison and coming out and receiving $125 what will happen if you have no where or no one to go out to, then after you spend that money on a meal, you have no choice but to go back to doing the same thing you did to get into prison, or some other crime, just so you could get by?
There is no form of rehabilitation in the prison to prepare you for work when you return to the free world, it's as if when you arrive you're being held in stasis until whatever time you received by the courts has elapsed.
When you finally leave, because you were in stasis while in prison, you were not being prepared for the outside world, it's like the mindset of the prison authorities are when you enter the prison gates their only job is to restrict your movements until its time for you to leave.
There's a set of inmates that works in the kitchen (roughly 16 including bakery) but it's so surprising because there's no qualified cooks to teach them, and imagine all it takes is one of the chefs from the school meal program to come here daily and instruct them in the art of cooking.
There's another set that goes to the prison farm daily (roughly 12), there's a set that goes out and help build houses for the less fortunate (roughly 8), tailor shop (2) and sometimes other government institution want help moving items or cutting grass or picking up rubbish etc.
How can that help you after leaving the prison, are there people in society that the inmates know they could go to and receive help in getting ready for farming or getting a job building houses, cooking or tailoring or are they suppose not have any support and go out on there own, also what happen if they don't have anywhere to live, there's no support for that either.
You need a start – how does an ex-convict get a start without things being put in place prior to leaving prison?
If there were professionals teaching these fields to inmates ensuring they are properly adept in order to take on anyone in the said fields then I'd understand. Also there are inmates in this prison who are capable of teaching other inmates in different fields but there is nothing put in place by the authorities for such actions. They'd first have to understand that incentives must be put in place to take care of those inmates to show that what they're doing is appreciated.
They started giving Math and English tests to persons who are interested, but they fail to realize that only a small amount of the inmates are educated and for persons that are not educated they'll need a viable incentive to get their attention or it will be like telling a person of one religion that your religion is better.
The inmates are still using urine and faeces pail, there are four outside toilets that are still in use since before time. This year twenty portable toilets were brought into the prison and it was cut down to ten, which are emptied three times a week.
There is a container where the inmates empty their faeces every day which is taken out of the prison once a week sometimes it's like they forget to collect them because they stay until they run over on the ground, and sometimes they take away the container and don't bring it back until the end of the following day, leaving the inmates with the only choice of throwing them in the rubbish bins.
There is one water catchment in the yard that holds roughly 50,000 gallons of water, it is as old as the prison, when water comes out of it and you leave it to settle, you'll see all the rust at the bottom, when the water trucks come in and put in water, you cannot use it for a few hours because all the rust turns the water red.
There's a constant water crisis within the prison, and the water is not being brought in fast enough and at a sufficient amount to satisfy the prison population
There's also a food crisis, there's not enough food to accommodate all the inmates. There's not a day that passes that  inmates do not complain about the amount of food they're being given and the only thing the officers in the kitchen would say "that's all that's there, when you see some of the bowls you're wondering if they are feeding pre-schoolers. Some of the inmates would have medical conditions that restricts them to a specific diet, but the prison rather than let there families send their food, would instead make it known that the prison could provide and feed them what they can no matter if the amount can satisfy the individual needs.
You can count the amount of inmates, on one hand, who are getting food from there families because the prison can't provide, but there are more inmates with medical issues relating to food that they just prefer to try and feed them but it's just not working out and the inmates are always complaining about food.
(Conditions At Maximum Security)
The inmates are in there cells all day only leaving for 30-45 minutes to bathe, the cells are suppose to be one man cells but there are 2 and 3 in them. One on a bunk and two on the floor or one on the bunk and one on the floor. Plus you have to leave room for the pail.
The faeces pail is emptied twice per day and I'm not being funny between 5:30 and 6:00 am, and between 8:00 and 9:00 am, that's it until the next day so if you use it during the day then it stays with you until the following day at 5:30 am.
A block containing five (5) 6*6 cells to accommodate inmates that break the rules within the prison.
The faeces pails are emptied once per day at 5:30am so any use after that, you have to breath-in that scent all day plus eat your breakfast lunch and supper in that aroma.
(Conditions during pandemic)
All new inmates coming into this prison are sent to the punishment block for 14 days to quarantine, however when new inmates arrive in different days they're put together because there's no room or proper facilities to house them, when they're put together the time continues as normal and not start over because they can't wait for the first 14 days to finish so there could be more room for others.
In the 6*6 cells there are sometimes four and five persons in them, the cells are so close together that if a person sneeze everyone inhales it.
The inmates use to have to drink the water from the rusty tank if they didn't have families to buy water for them but since the pandemic the prison stop taking things from the families so they start giving a gallon bottle to each inmate every day, then after the second day they start giving one every other day, but to the public the prison is still giving a water per day. And i guarantee when the prison reopen for the public to bring things from the inmates families it will go back to the norm, where inmate families who can afford to get water buys and those who can't continue to drink from the rusty tank.
There are different plagues presently at the prison.
which can never be under control because of the faeces and urine that are not in an isolated area and are constantly over-flowing on the ground, the outside toilets which are not hygienic that inmates have to use because there are two other ridiculous choices which are being afforded 1) get a cardboard and stoop in a corner or 2) use one of the 10 portable toilets that are filled everyday but emptied every other day,
So let's come to this conclusion together, the flies will never be under control when the prison is in this state.
They try to keep them out of the kitchen by putting in gauzes at the windows and doors but to not much avail because they're still ending up in the food.
The prison is infested with bedbugs you can count the amount of cells with your two hands that has never complained about them. The only fight against them is some sort of chemical that they use once in a while that just don't work.
The inmates have to use hot water and diesel and throw on their beds to try and kill them but to no avail, they're just everywhere, you don't even have to see them because by the morning your body will show signs that they were feasting on you.
There are presently more rats in the compound than inmates and they only come out at night to roam, in the day you'll see a few running around but when the darkness sets in they come from under ground.
There are roaches everywhere, even when you're sleeping you'll feel them running on you.
There are more pigeons than inmates, they literally live in the prison also, they feed on the bread that are dropped on the ground and the faeces that are in the container which overflows most of the time, the gutterway that needs to be fixed and also the rubbish bins that sometime stays forever to empty, then when the inmates pass by they fly up in the air and whatever is on them would drop on the inmates.
These are just some of the infestations in the prison but what can you do about it?
The powers that be are busy fighting amongst themselves try to garner power to rule the prison, but if you are not showing that you care about the livelihood of the almost 300 inmates under your care, or stop trying to show who's to blame and do something about it then what are we left with? (referring to the Superintendent, The Chief and the Assistant Chief-three heads that are pulling in different directions).
The results can and will never be in synced. The latter is just sitting in the corner showing the two to blame so when everything falls down they're able to catapult to the top (POWER CORRUPTS)
Prison is just a resting place for people who cannot afford lawyers which is over 50% of the prison population. There are sometimes people who spent years on remand and someone will advise them that if they plead guilty they'll get time served and go home which they do, not because they're guilty but because they are here so long and they prefer to take the plea and leave this inhumane place.
How is that right, that is only showing a country breeding criminals, and most of the inmates are not educated enough to realize what a conviction record would mean in the long run and those in power don't care because they've got a conviction whether it's the right person or not.
The inmate from the UK who was extradited here to face trial and was convicted, the government had to put certain things in place before he was even considered to be sent here. One of the main points were the prison is unfit to house anyone.
Now he has phone, internet, computer, games, air condition and fridge at his disposal. I'm not saying all are of the government's expense. But
1) He has computer and phone which enable him to keep abreast of what's happening in the world around him and also speaking to his family in a daily basis without any problems and if he wants to do online courses to prepare him for when he leaves and goes back home he is able to apply for jobs that he did courses relating to, in other words when he leaves here he'll hit the ground running.
WHAT ABOUT INMATES AT HER MAJESTY'S PRISON WHO ARE NOT AFFORDED THE SAME POSSIBILITIES, IF THEY WANT A PHONE OR COMPUTER TO SPEAK TO FAMILY OR DO A COURSE ONLINE OR EVEN KEEP ABREAST OF THE WORLD OUTSIDE, THEY WOULD HAVE TO ACQUIRE THEM ILLEGALLY AND IF CAUGHT ITEMS WOULD BE CONFISCATED AND INMATES PUNISHED. (ISN'T IT BETTER TO ALLOW ALL, BUT MAKE IT CLEAR THAT IF ABUSED THEY'D BE TAKEN AWAY AND YOU WON'T BE ALLOWED ONE AGAIN) AT LEAST LET IT BE AN OPTION.
2) He has a fridge: WHAT IS WRONG WITH THE INMATES AT HER MAJESTY'S PRISON BEING OFFERED TO LET THEIR FAMILY BUY ONE SMALL FRIDGE PER CELL. THEY ARE SURROUNDED BY ALL BLOCKS AND CONCRETE, THE CELLS CAN GET REAL HOT IN THE NIGHT, IF THERE IS A FRIDGE WHERE THEY COULD WAKE UP AND HAVE SOMETHING COLD TO DRINK IN THE NIGHT IT WOULD ALLEVIATE SOME OF THE PROBLEMS CAUSED BY HEAT .
3) He has air condition : I KNOW ALL INMATES FAMILIES CANNOT AFFORD PORTABLE AIR CONDITION UNITS BUT THE LEAST THAT CAN HAPPEN IS IT BEING OFFERED TO THE INMATES, AT LEAST IT WILL SHOW THERE'S AN EFFORT TO CHANGE AND MOVE FROM THE YEAR. 1735 TO 2020 BECAUSE PRESENTLY WE'RE STILL LIVING IN THE PAST AND THE PRESENT HEADS ARE NOT MAKING REPRESENTATION IN THE BEST INTEREST OF THE INMATES.
THE ONLY OBSTACLES WHICH IS STOPPING THE CHANGES BEING MADE ARE:
1) the administration putting it forward
2) the government rewiring the prison to take the load
Something has to happen in relation to rehabilitation because the inmates are on a downward spiral, when they leave the prison the only place to go, is back in. There is no work, no form of skills which were taught in the prison. Imagine when you leave society and put in a place that does not teach you anything, the only thing left to do is sit and learn from the prisoner next to you as to how they did the crime, how they got caught and how they can avoid getting caught the next time (EACH ONE TEACH ONE) another example of breeding criminals.
A group of trusted inmates that were put in place to assist the officers during their daily course of duties, because of the ratio of inmates to officers within the prison.
It's always being said that there's a lot of privileges and incentives on the books which are afforded to these inmates, but its like the upper echelons within the prison are at odds with the implementation because to my knowledge the group was implemented and working a while now but are yet to meet with the upper echelons to know what incentives or privileges are in place for them, if not even Red Bands that assist the officers in controlling the activities within the prison are not acknowledge or shown to be appreciated or given any sort of incentive, what hope does anyone else has that they try to approach to assist them, whether in teaching each other or working, for example:
the inmates who are part of the happy gang, 2 years were taken off their sentences because of the work they're doing in helping the community, but then it was said that the crimes which they committed were too bad to take off the times so that was made null and void. This cannot be right building up someone's esteem only to break it down again, and I say again the reason for prison is to rehabilitate and if you don't have enough confidence or trust in these inmates to take off 2 years then how could you have enough confidence and trust in the same inmates to leave the prison everyday to build houses for the less fortunate? Very confused.
The Superintendent, he's being led by the Assistant Chief.
The Chief needs to know his power and act the part
The Assistant Chief needs to stop trying to run the prison and do her job, for example calculate the inmates prison time properly because there are too many times inmates are being given wrong dates to leave this place but because they don't have the education or resources to get a lawyer to fight there cause, it just gets pushed under the table.
The most recent incident is an ex-police who they had to leave on the 24th of June 2020, took them to court and after the time was corrected he left on the 3rd June 2020, a whole 21 days before. Had you been to the court and listened to the case and what the administration had to say, you'd wonder about the running of the prison and why they're still apart of it.
IMAGINE: THE SUPERINTENDENT, THE MATRON AND THE CHIEF ARE SUPPOSE TO BE THE THREE MOST POWERFUL PEOPLE IN THE PRISON, THEN AN ASSISTANT CHIEF POSITION WAS MADE.
BUT IT SEEMS LIKE NONE OF THEM CAN DO ANYTHING UNLESS THE ASSISTANT CHIEF SAYS SO.
AND WHAT IS ALSO INTERESTING IS NONE  OF THEM COMMAND THE RESPECT OF THE MULTITUDE. (PRISON OFFICERS AND INMATES ALIKE). It's sad to say, but there are capable people to hold those positions who command the respect of majority. But unfortunately the previous decisions were flawed.
It's sad to say we're living in a Democratic society because i would never believe a Democratic society has a prison which operates like this, and if that's the case I don't want to see the latter and what's so embarrassing is the fact that the name of this prison in Antigua and Barbuda is :
HER MAJESTY'S PRISON – REPRESENTING THE QUEEN VIA THE GOVERNOR GENERAL (SERIOUSLY)
THIS PLACE IS A BREEDING GROUND FOR INHUMANE TREATMENT AND CRIMINALS- unless I'm not so academically inclined to know better. But i would guarantee that any independent investigation relating to this prison would reveal all that is written here.
WELL AS IT'S SAYS – WITHOUT VISION THE PEOPLE WILL PERISH. And believe me the inmates are perishing.
Affected individual.

Advertise with the mоѕt vіѕіtеd nеwѕ ѕіtе іn Antigua!
We offer fully customizable and flexible digital marketing packages.
Contact us at [email protected]