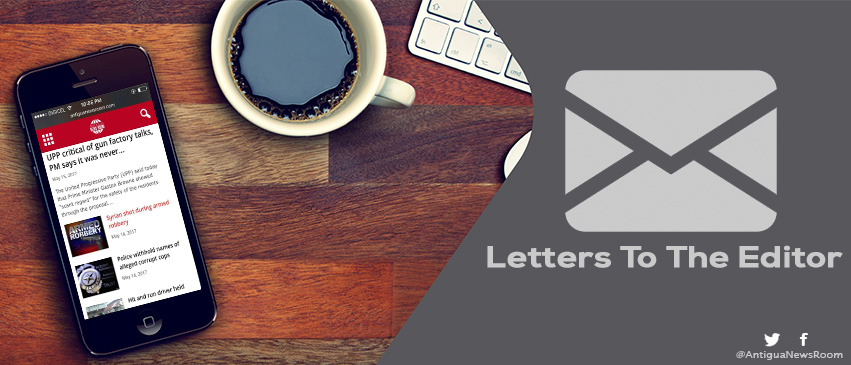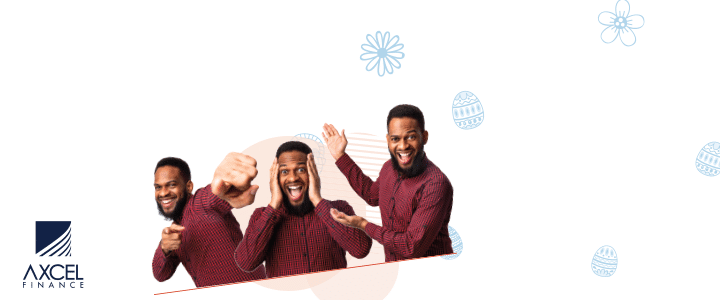 Dear Editor,

History is littered with arrogant politicians; leaders who could not see beyond their own bad attitudes; men and women who took for fools those that trusted and depended on them …and who alas lay smitten by their own hypocrisy.
Today I see a certain fellow in Antigua and Barbuda wanting to follow that same path. John C. Maxwell once said there are two kinds of pride. 'Good pride' represents our dignity and self- respect while 'bad pride' is the deadly sin of superiority that reeks of conceit and arrogance.

No one personifies that description of 'bad pride' more than the current Prime Minister of Antigua and Barbuda, Gaston Alphonso Browne. And if that wasn't bad enough we are seeing – in a most Orwellian manner – a troupe of Cabinet Ministers competing to play Squealer to his Napoleon. Since his 'reign' began, Prime Minister Browne has been bombarded with controversy, not the least being the ongoing scandal with a notorious Brazilian construction company, for which he has now taken legal action against the El Pais newspaper.

But for whatever reason, Gordon 'Butch' Stewart seems to have hit the hornets' nest in just right place, because in the last few weeks Prime Minister Browne has kicked his political ADHD into over-drive, going so far as to hastily draft some spiteful legislation, then waste the people's time with a special sitting of Parliament simply to bad-mouth Sandals for nearly two days!
As the French would say; c'est n'importe quoi! What nonsense! All of this coming mind you, just weeks after he returned from visiting the Sandals resorts in Grenada and Barbados, using the company's private jet, and declaring to the world 'oh what a friend I have in Butch!" A trip that he suddenly decides was some attempt to 'butter him up' – O hypocrite! No wait, he said that he believed he was being asked to sell his soul (let's call it concessions) for two bottles of Dom Perignon.

What are we talking about? A bottle of Dom Perignon Champagne Brut? At today's market price it still puts a poor price tag on his soul. Tsk tsk. I daresay if he thought his very salvation at stake, how is it that he never returned such a blatant stick of butter though? Cheers O hypocrite! But let's look deeper.


The date is July 18th, 2017 and Acting Prime Minister Steadroy 'Cutie' Benjamin tells the media "I think our politicians are so skewed in turning everything so negative that even when the people are upgrading their facility they try to make it appear that if something bad is happening in the economy when in fact our economy is getting an injection and an upgrade." Give that man an "A" for common sense. But wait, hold everything, here comes the PM just moments after (clearly not consulting with his cabinet) declaring "it appears to be an act of hostility against the Government and people of Antigua and Barbuda.

IT IS CLEARLY AN ACT OF SABOTAGE!" And so the happy tale of an investor deepening his investment in your country, becomes the sordid tale of "who can grab the most cheap political points." Sadly, the PM was somehow able to convince his cabinet to become part of the nonsense.

Take away that 'A' from the AG please…no common sense here. But that wasn't all was it? Tourism Minister Asot Michael holds a press conference saying that the government welcomed news that Sandals informed the ABWU of its intention to reduce the closure period to three months, and admitted that a team from the company outlined a work schedule of projects during a meeting with the cabinet. Mere hours later, the minister suddenly issues an entirely new statement insisting that it was the Cabinet that lay down the law and they, not the union, got the time curtailed …as one editorial put it "Ah we run t'ings." But it gets worse. Just days after that PM Browne stands in the hallowed halls of Parliament denying any plan was presented by Sandals in spite of what his own minister had said previously. Contradiction a la Gaston. O hypocrite! There is no fight here. There is only ego, there is only self-aggrandizement and there is only hypocrisy; one man's pitiful attempt to try and make Sandals and Butch Stewart a notch in his political belt, clearly with an aim to call an early election.

But hubris goeth before a fall. Those who covet the illusion of invincibility often think they can soar close to the sun, until they find themselves sprawled out in the dirt, molten wax and broken wings scattered all around them. F. Solomon
Advertise with the mоѕt vіѕіtеd nеwѕ ѕіtе іn Antigua!
We offer fully customizable and flexible digital marketing packages.
Contact us at [email protected]