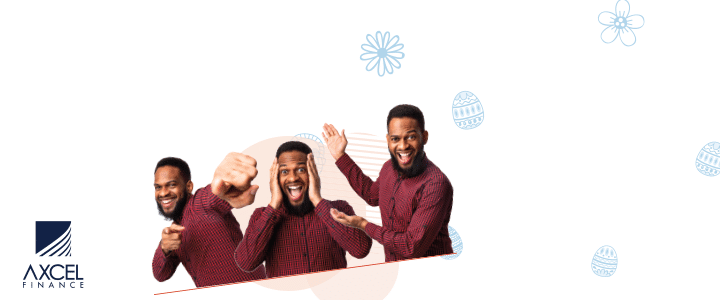 Good day please allow me of space on your platform.

Last July my wife and broke up and she asked me to move out from where we were living together, we have 3-year-old daughter. From the day my daughter was conceived in the womb until now, I have been the main provider for her because my wife has been unemployed since February of 2018.
During the 9 months of pregnancy, I would take my wife for regular doctors' visits which would cost $300 sometimes $400.

Before our daughter was born, I had to buy her clothes, a brand new stroller, a car seat and a crib which my daughter never slept in 1 night so it just basically went to waste.

Up until this day I'm the soul provider for my daughter I would buy her baby stuff pampers, wipes, baby formal, fruits, juice, clothes, shoes ect. If she has to visit the clinic, I would have to provide the taxi fare.
I used to give my wife the monies to buy whatever my daughter needs, sometimes I would give her $200 In a week in addition to buying clothes and other essential items like a case of pampers and wipes and I always want my daughter to have the best.

After I moved out last July I was still supporting my daughter on a regular basis buying all of her essentials plus clothes and shoes and still giving my wife monies for my daughter ( I have documentations and receipts to prove this).


Last October, she made an application in the court for me to pay $150 every week in child maintenance bearing in mind she has been unemployed for the past 3 years and I have been going above and beyond ensuring my daughter needs for nothing.

We went to the hearing this morning and both of us represented ourselves and I want to say that I was very disappointed in how the matter was handle the Magistrate made and order that the $150 comes out of salary every week despite the fact that I've been consistently supporting my child from day one and I believe that a lot of women out there are abusing the court system just because they want the money or because they want to punish the fathers.

It puts a stigma on men when their taken to court for child maintenance because once a man's is taken to court everyone believes your a bad father and alot of times that's not the case.

I think the court needs to be fair in looking at the facts when dealing with these cases and not just go off what the woman is saying.
I have all my receipts and documentation to prove that I have been supporting and maintaining my daughter but the only thing the Magistrate seem to care about today is that she thinks I can afford to pay $150 per week not taking in to consideration I have another child which I support along with my rent and all my other personal expenses.

Lastly I would like to say there are a lot of men out there that are suffering silently with no one to really advocate for us all while been scorned by society we need a fair court system where the evidence is being look at and a determination is been made base on the facts rather than what the woman says…heartbroken and suffering in silence.
Advertise with the mоѕt vіѕіtеd nеwѕ ѕіtе іn Antigua!
We offer fully customizable and flexible digital marketing packages.
Contact us at [email protected]