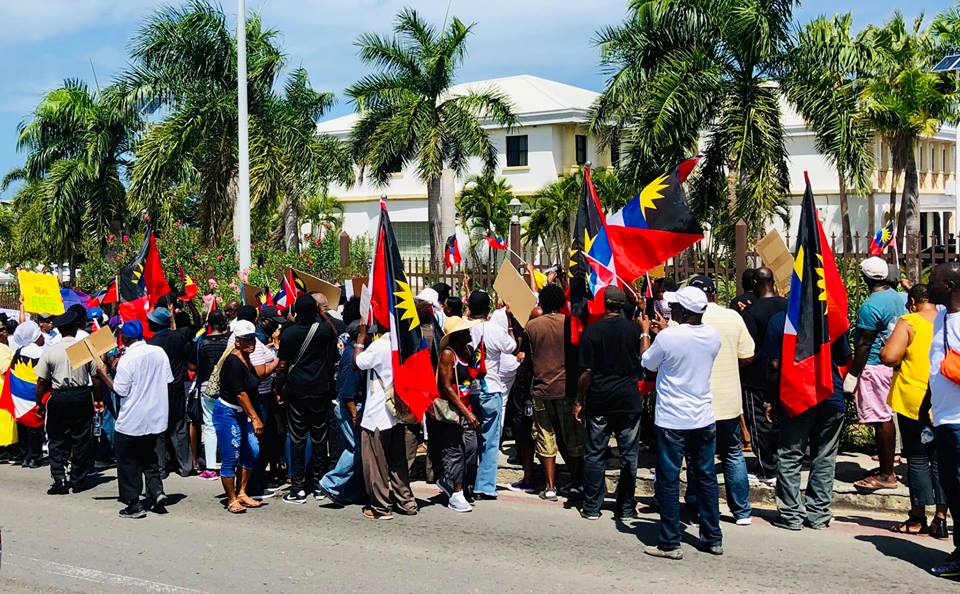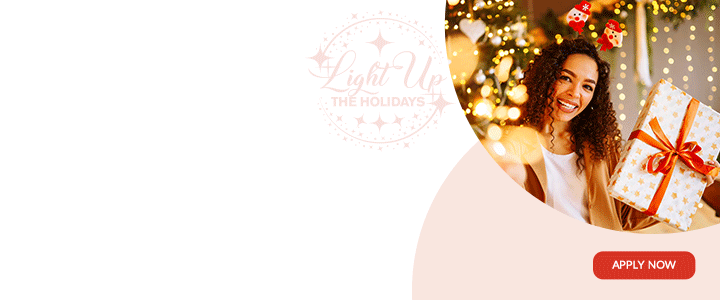 Prime Minister Gaston Browne has dismissed protesters and touted the benefits of the Global Ports Holdings agreement for the management of local cruise ports.

"Let the dogs bark, the wagon will roll on," Browne wrote on his facebook page.
He said "GPH investments will result in more tourism traffic and increased profits for store owners, vendors, taxi operators, tour operators etc."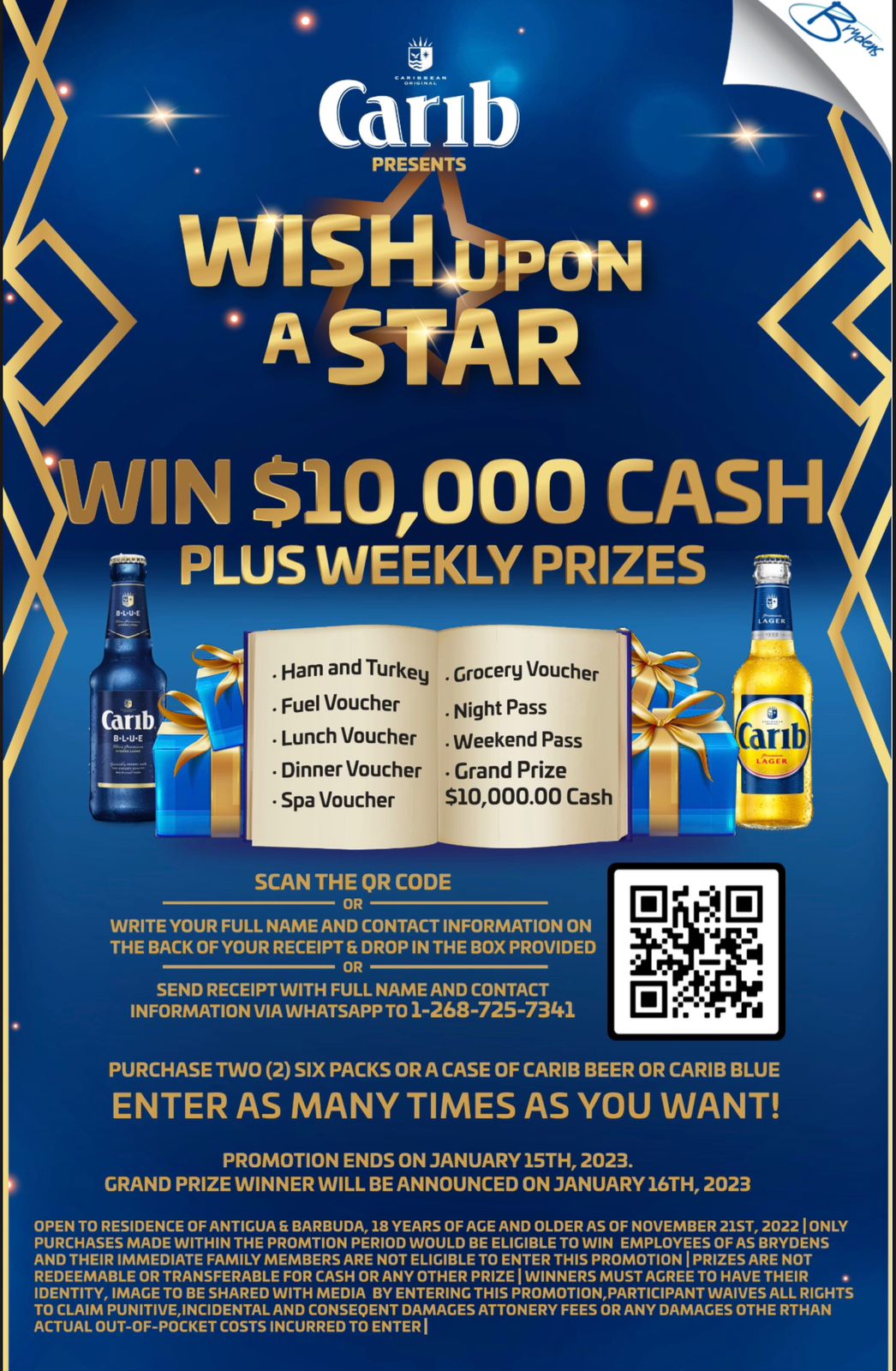 But D Gisele Isaac Chairman of the main opposition United Progress Party said the 30-year deal with the London-based group is a "gave away of our patrimony."

The UPP was among several opposition groups protesting outside of government offices today.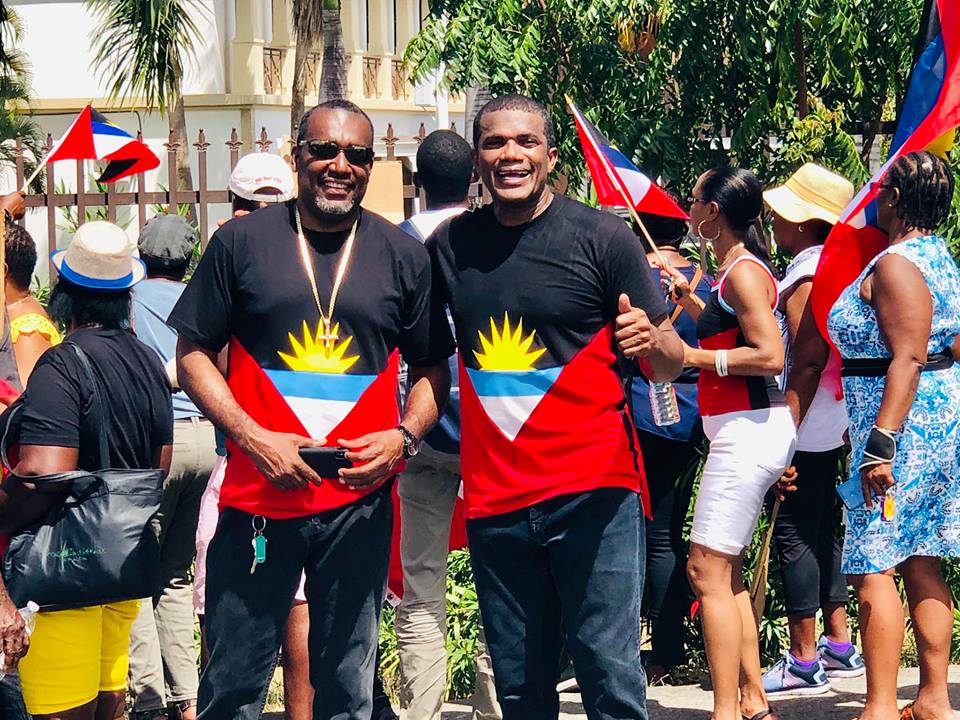 The protest was to call for the removal of Education Minister Michael Browne as the e-books scandal is investigated.

It was also to protest the "unlawful" release of prisoners including murder convicts and child molesters who were also sent back to jail.

The groups are also calling for the Global Ports agreement to be scrapped.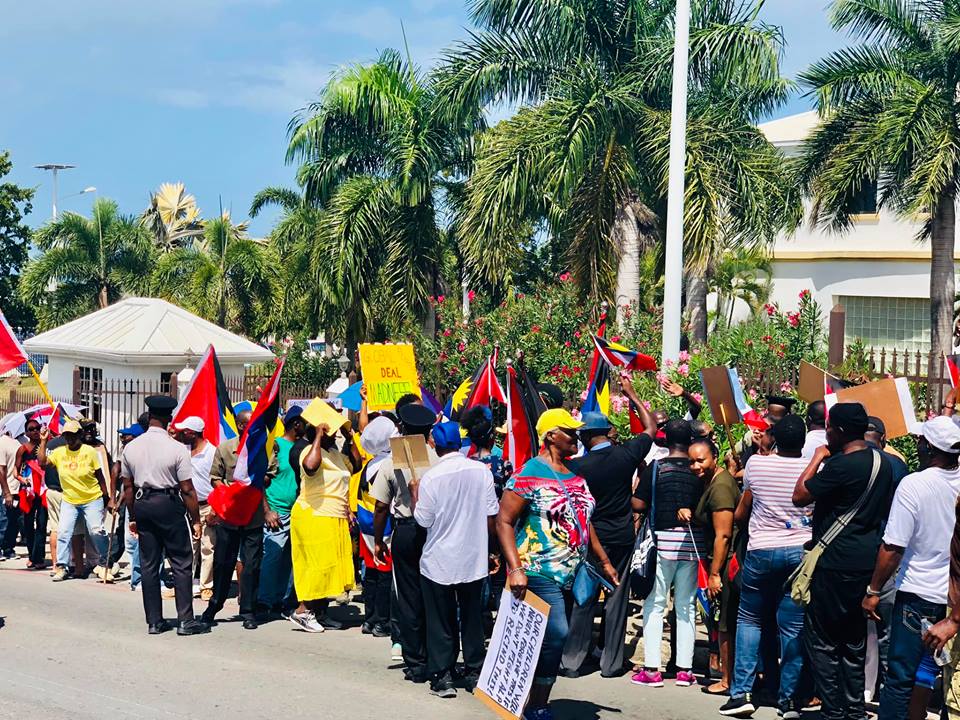 Parliament will next meet on Thursday, March 21, 2019. On the public business agenda of that sitting will be a Resolution that will give further legal authority to the Global Ports Holding (GPH) Agreement with the Government of Antigua and Barbuda.

The Agreement has already been laid on the table in Parliament, immediately following its signature on January 31, 2019.

The government says GPH Agreement will cause no displacement of workers; it will lead to a vast improvement in the cruise tourism product, as US$80 million are to be spent on various improvements.
The agreement will result in the debts owed by the cruise-ship port being repaid; and it will result in $5 million dollars going into funding entrepreneurial drive, among other undertakings.

CLICK HERE TO JOIN OUR WHATSAPP GROUP