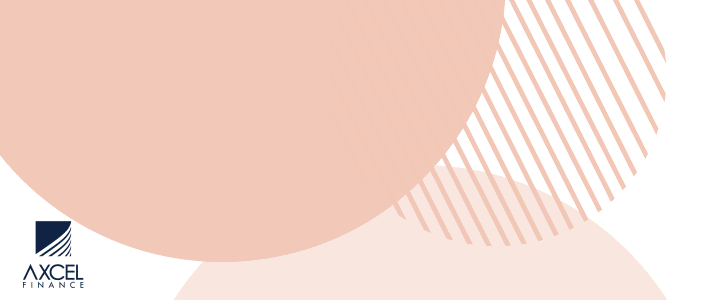 ST JOHN'S, Antigua, Sep 20 2017 (IPS) – As Hurricane Maria continues to barrel its way across the Caribbean, details are slowly emerging of the number of deaths and the extent of the devastation left in its wake in Dominica.

Maria made landfall on the tiny island of 72,000 on the evening of Sept. 18 with maximum sustained winds of nearly 160 miles per hour.

Hartley Henry, Principal Advisor to Prime Minister Roosevelt Skerrit, said he had spoken with the prime minister early this morning via satellite phone.

"It's difficult to determine the level of fatalities but so far seven are confirmed, as a direct result of the hurricane," Henry said in a message. "That figure, the Prime Minister fears, will rise as he wades his way into the rural communities today, Wednesday. The urgent needs now are roofing materials for shelters, bedding supplies for hundreds stranded in or outside what's left of their homes and food and water drops for residents of outlying districts inaccessible at the moment.
"The country is in a daze – no electricity, no running water – as a result of uprooted pipes in most communities and definitely to landline or cellphone services on island, and that will be for quite a while.

"In summary, the island has been devastated. The housing stock significantly damaged or destroyed. All available public buildings are being used as shelters; with very limited roofing materials evident. The country needs the support and continued help and prayers of all."

In a Facebook message a few hours after Maria's arrival, Skerrit said the island's immediate priority was to rescue people who were trapped and provide medical care to the injured.

"I am honestly not preoccupied with physical damage at this time, because it is devastating… indeed, mind-boggling," Skerrit said.

The Prime Minister had earlier posted that roofs were being torn off everywhere by the powerful storm's winds. He himself had to be rescued from his official residence.

Following Skerrit's social media posts, everything went silent. Communication with Dominica since then has been close to impossible.
According to Henry, "Little contact has been made with the outer communities but persons who walked 10 and 15 miles towards the city of Roseau from various outer districts report total destruction of homes, some roadways and crops.
"Urgent helicopter services are needed to take food, water and tarpaulins to outer districts for shelter. Canefield airport can accommodate helicopter landings and it is expected that from today, the waters around the main Roseau port will be calm enough to accommodate vessels bringing relief supplies and other forms of assistance."
Antigua and Barbuda's Prime Minister Gaston Browne said Wednesday, "The last I've heard, which would have been this morning, is that there is widespread damage to property, there has been up to seven fatalities so far. I understand that there are some remote areas that they have been unable to get to.
"They are asking for supplies including tarpaulin, water, food cots. As you know, in the case of Antigua and Barbuda, we have some supplies here. We are awaiting the all-clear so that a chopper that we have on stand-by could fly into Dominica. They have not given any landing permission yet so we are just waiting to hear from them.
Browne added that he spoke with Skerrit the night of the hurricane until after he lost his roof.
Dominica was still in the recovery phase following Tropical Storm Erika which hit the island on Aug. 27, 2015, killing more than two dozen people, leaving nearly 600 homeless and wreaked damages totalling more than a billion dollars.
That storm dumped 15 inches of rain on the mountainous island, caused floods and mudslides and set the country back 20 years, according to Skerrit. The island was inadequately prepared for a storm such as Erika. Many roads and bridges were simply not robust enough to withstand such high volumes of water.
In a national address shortly following the storm, Skerrit said that hundreds of homes, bridges and roads had been destroyed and millions of dollars in financial aid were needed to help the country bounce back.
"In order to get back to where we were before Tropical Storm Erika struck, we have to source at least 88.2 million dollars for the productive sector, 334.55 million for infrastructure and 60.09 million for the social sectors," Skerrit said.
Skerrit and his counterparts in the Caribbean have long argued that large industrialized nations are to blame for the drastic change in the climate and the more frequent and stronger hurricanes being witnessed in region.
"Climate change is real.  We are the victims of climate change because of the profligacy in the use of fossil fuels by the large industrialized nations," Antigua and Barbuda's Prime Minister Gaston Browne told IPS on his way to the 72nd General Assembly of the United Nations in New York.
"These nations, that have contributed to global warming and sea level rise, have an obligation to assist in the rebuilding of these islands. The funds required to rebuild is beyond their means and I join the clarion call of Sir Richard Branson, for a Marshall plan to rebuild the islands.
"Our common humanity, as citizens of a common space, called planet earth mandates a spirit of empathy and cooperation among all nations, large and small," Browne told IPS.
Just over a week earlier, Browne's own country Antigua and Barbuda suffered a similar fate as Dominica when Hurricane Irma decimated Barbuda, the smaller island of the twin-island nation.
A powerful Hurricane Irma, churned its way across the tiny island, killing a two-year-old child and leaving millions of dollars in damages.
When Irma's core slammed into Barbuda, its maximum sustained winds were 185-mph, well above the 157-mph threshold of a Category 5 storm.
Browne estimates that it will take up to 300 million dollars to rebuild Barbuda, home to 1,800 people. All of the island's inhabitants had to be evacuated to mainland Antigua after the hurricane.
At the time, Irma was one of three hurricanes in the Atlantic basin, the first time since 2010 that three active hurricanes have been in the Atlantic, according to reports.
"The whole idea is to deal with this Barbuda situation and to speak to the issue of climate change," Browne said of his attendance at the United Nations General Assembly.
"I don't think they care," Browne said when asked if he believed the United States in particularly would be listening very carefully to what he has to say.
"But we have an obligation at the same time to advocate on what is clearly an existential threat, one of the most significant threats facing the planet. And no matter what they think, I know that America think that their interest is first, second, third until they get to last but we have a common humanity, we all occupy a planet called Earth and as far as we are concerned we are all inter-dependent on each other and perhaps sooner than later they will come to that reality," Browne said.
During a special sitting of Parliament to discuss the devastation caused by Hurricane Irma on Barbuda, former Antigua and Barbuda prime minister Lester Bird said it's time the "naysayers of climate change" wake up and face reality.
"Our governments must redouble their determination to confront the naysayers of climate change, however big and powerful they may be, even when we have a President of the United States, who should really be chastised for withdrawing the United States from [the Paris Climate Agreement]," Bird said.
Although the United States remains part of the United Nations Framework Convention on Climate Change, in June this year President Donald Trump ceased all implementation of the non-binding Paris accord.
That includes contributions to the United Nations Green Climate Fund (to help poorer countries to adapt to climate change and expand clean energy) and reporting on carbon data (though that is required in the US by domestic regulations anyway).
"Hurricane Irma nails the lie to all who claim that climate change and global warming are fantasies," said Bird, who served as the second prime minister of Antigua and Barbuda, from 1994 to 2004.
"The increased heat of the sea fed Irma's size and intensity. The world has never witnessed a hurricane of the strength and size of Irma when it stormed through Barbuda leaving destruction and devastation in its path. Little Barbuda stood no chance against such a gigantic force," Bird said.
"That is why I urge the government to continue to fight in the international community for mitigation against climate change and for the means to build up resilience in our island states; not just Barbuda but all of the island states that are low level.
"The prospect of climate change could even bring Tsunamis and undermine the existence of these islands as is demonstrated in Barbuda," Bird added.
Meantime, Bird said Caribbean civilization is under threat because of climate change.
"Barbuda now lies prostrate, dispirited and depressed, a mangled wreck as the Prime Minister [Gaston Browne] has said. It is positive proof that the very existence of our civilization is now under deadly threat," Bird said.
"This is the first time since the 18th century that there is no human person legally living on Barbuda. Over 300 years of human habitation has been abruptly interrupted. That must not be the fate of our island communities. Our heritage, our civilization, our identity depends on it."
Hurricane Maria is the third in a string of devastating hurricanes to sweep through the region in recent weeks.
Some 42 deaths have been blamed on Hurricane Irma which has decimated many countries in the Caribbean including Anguilla, British Virgin Islands and the Dutch and French island of St. Maarten / St. Martin.
CLICK HERE TO JOIN OUR WHATSAPP GROUP