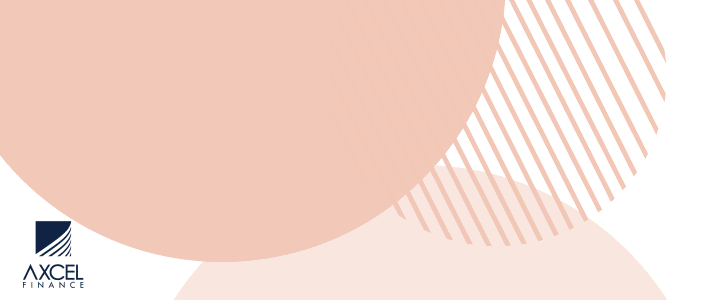 𝗠𝗲𝗲𝘁 𝗼𝘂𝗿 𝘃𝗲𝗿𝘆 𝗼𝘄𝗻 𝗞𝗮𝗻𝘁𝗼 𝗚𝗲𝗼𝗿𝗴𝗲 @𝗳𝗿𝗮𝘀𝘀𝘀𝗽𝗿𝗼𝗺𝗼 – 𝗵𝗲'𝘀 𝗼𝗻 𝗵𝗶𝘀 𝘄𝗮𝘆 𝘁𝗼 𝗿𝗲𝗽𝗿𝗲𝘀𝗲𝗻𝘁 @𝗮𝗻𝘁𝗶𝗴𝘂𝗮𝗮𝗻𝗱𝗯𝗮𝗿𝗯𝘂𝗱𝗮 𝗮𝘁 𝘁𝗵𝗲 Mount Gay Rum 𝗜𝗻𝘁𝗲𝗿𝗻𝗮𝘁𝗶𝗼𝗻𝗮𝗹 𝗕𝗮𝗿𝘁𝗲𝗻𝗱𝗶𝗻𝗴 𝗖𝗼𝗺𝗽𝗲𝘁𝗶𝘁𝗶𝗼𝗻 𝘄𝗵𝗶𝗰𝗵 𝘄𝗶𝗹𝗹 𝗯𝗲 𝗵𝗲𝗹𝗱 𝗼𝗻 𝗧𝘂𝗲𝘀𝗱𝗮𝘆 𝟭𝟲𝘁𝗵 𝗔𝘂𝗴𝘂𝘀𝘁 𝗶𝗻 𝘁𝗵𝗲 𝗯𝗶𝗿𝘁𝗵𝗽𝗹𝗮𝗰𝗲 𝗼𝗳 Mount Gay Rum Barbados  🇧🇧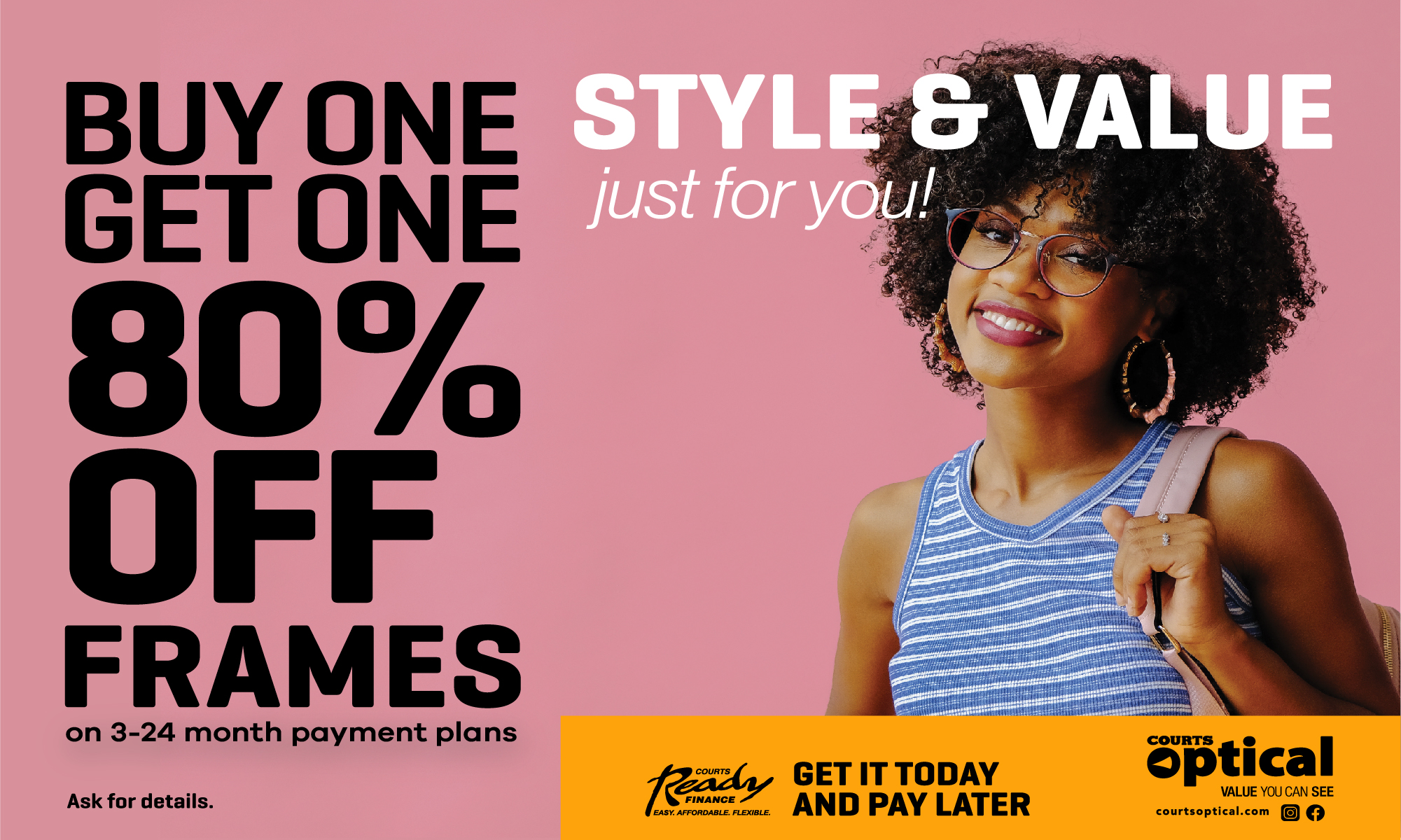 Kanto has  over 18 years experience in bartending and was given his break as a Bartender at Big Banana Restaurant many years ago. While at the restaurant one day,  the bartender did not show up and he was asked to step in – which he did without much experience and succeeded.   During his career he has worked at some of the popular bars and night clubs in Antigua such as Coast Night Club, Bliss Night Club, J&J Sports Bar and JR Spot. In 2007 he began working for Quinn Farara and in 2014 was given the title of Events Supervisor.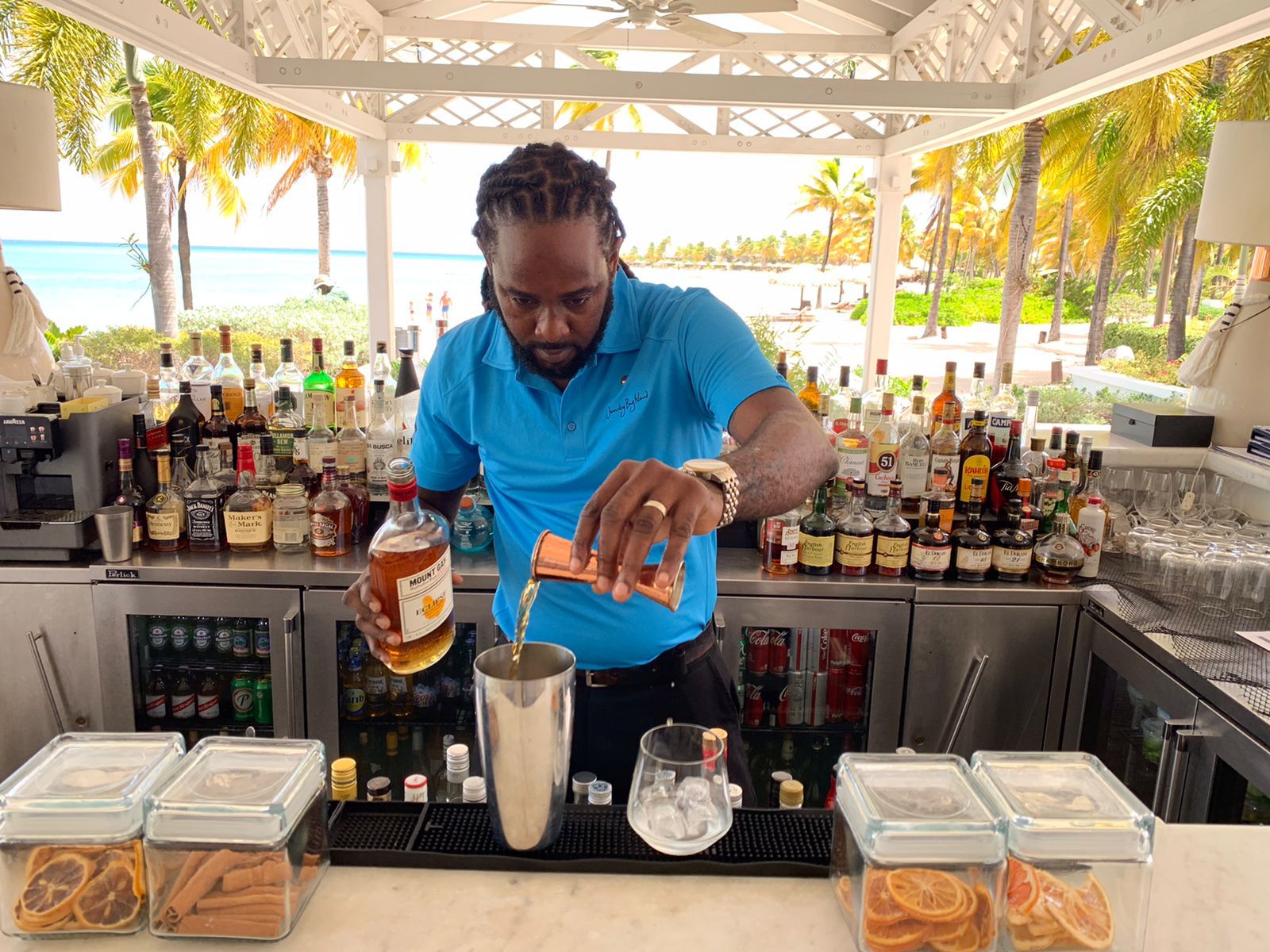 𝑰𝒏 𝟐𝟎𝟐𝟐, 𝑲𝒂𝒏𝒕𝒐 𝒘𝒐𝒏 🏆 𝒕𝒉𝒆 𝒍𝒐𝒄𝒂𝒍 𝒍𝒆𝒈 𝒐𝒇 𝒕𝒉𝒆 𝑴𝒐𝒖𝒏𝒕 𝑮𝒂𝒚 𝑩𝒂𝒓𝒕𝒆𝒏𝒅𝒆𝒓 𝒄𝒐𝒎𝒑𝒆𝒕𝒊𝒕𝒊𝒐𝒏 𝒊𝒏 𝑨𝒏𝒕𝒊𝒈𝒖𝒂 𝒂𝒏𝒅 𝒈𝒂𝒗𝒆 𝒖𝒔 𝒔𝒐𝒎𝒆 𝒊𝒏𝒔𝒊𝒈𝒉𝒕 𝒊𝒏𝒕𝒐 𝒉𝒊𝒔 𝒋𝒐𝒖𝒏𝒆𝒚 𝒍𝒆𝒂𝒅𝒊𝒏𝒈 𝒖𝒑 𝒕𝒐 𝒕𝒐𝒅𝒂𝒚 ….
" I was always fond of the art of mixology and decided to enter my first competition – The Angostura Global Cocktail Competition in 2012. I placed 2nd in the Antigua and Barbuda leg. From that day I started to deeply explore my skills as a mixologist. I entered another Angostura Global Cocktail Competition in 2015 and place 3rd. In 2017 I made it to The House Of Angostura Global Cocktail Challenge regional finals as a competitor but again I was unable to capture that 1st place title.

In 2020 during the pandemic I was contacted by Antigua Barbuda Hotels and Tourism Association – ABHTA to do a cocktail presentation live to the Canadian Market and that's where I first did my cocktail called "Paradise". The were no competitions held during the pandemic so I was unable to showcase my cocktail.  In January 2022, I started working at Jumby Bay Island Resort  – a 5 star Diamond Resort  as a bartender/mixologist. In June of 2022 one of my colleagues at work sent me the 𝕄𝕠𝕦𝕟𝕥 𝔾𝕒𝕪 𝕀𝕟𝕥𝕖𝕣𝕟𝕒𝕥𝕚𝕠𝕟𝕒𝕝 ℂ𝕠𝕔𝕜𝕥𝕒𝕚𝕝 ℂ𝕠𝕞𝕡𝕖𝕥𝕚𝕥𝕚𝕠𝕟 flyer and said that when she first saw it, she saw me winning the competition and I should enter. I had to create an original cocktail for the competition and that's when I remembered I had created the Paradise back in 2020 – with some tweaks and modifications, I decided to do my cocktail called Paradise for the competition. At the Mount Gay competition I was the third among 11 other competitors.  It was a tight competition because I went amongst some of Antigua and Barbuda's best known mixologists.
𝘛𝘩𝘦 𝘔𝘰𝘶𝘯𝘵 𝘎𝘢𝘺 𝘙𝘶𝘮 𝘤𝘰𝘮𝘱𝘦𝘵𝘪𝘵𝘪𝘰𝘯 𝘵𝘢𝘶𝘨𝘩𝘵 𝘮𝘦 𝘵𝘰 𝘣𝘦 𝘱𝘦𝘳𝘴𝘪𝘴𝘵𝘦𝘯𝘵 𝘪𝘯 𝘸𝘩𝘢𝘵𝘦𝘷𝘦𝘳 𝘐 𝘥𝘰 𝘣𝘦𝘤𝘢𝘶𝘴𝘦 𝘰𝘯𝘦 𝘥𝘢𝘺 𝘪𝘵 𝘸𝘪𝘭𝘭 𝘢𝘭𝘭 𝘤𝘰𝘮𝘦 𝘵𝘰𝘨𝘦𝘵𝘩𝘦𝘳."

𝐆𝐨𝐨𝐝 𝐥𝐮𝐜𝐤 𝐭𝐨 𝐊𝐚𝐧𝐭𝐨 🍀🌺🇦🇬 … 𝐟𝐫𝐨𝐦 𝐭𝐡𝐞 𝐩𝐞𝐨𝐩𝐥𝐞 𝐨𝐟 @𝐚𝐧𝐭𝐢𝐠𝐮𝐚𝐚𝐧𝐝𝐛𝐚𝐫𝐛𝐮𝐝𝐚 𝐚𝐧𝐝 @𝐛𝐫𝐲𝐝𝐞𝐧𝐬𝐚𝐧𝐭𝐢𝐠𝐮𝐚 ‼️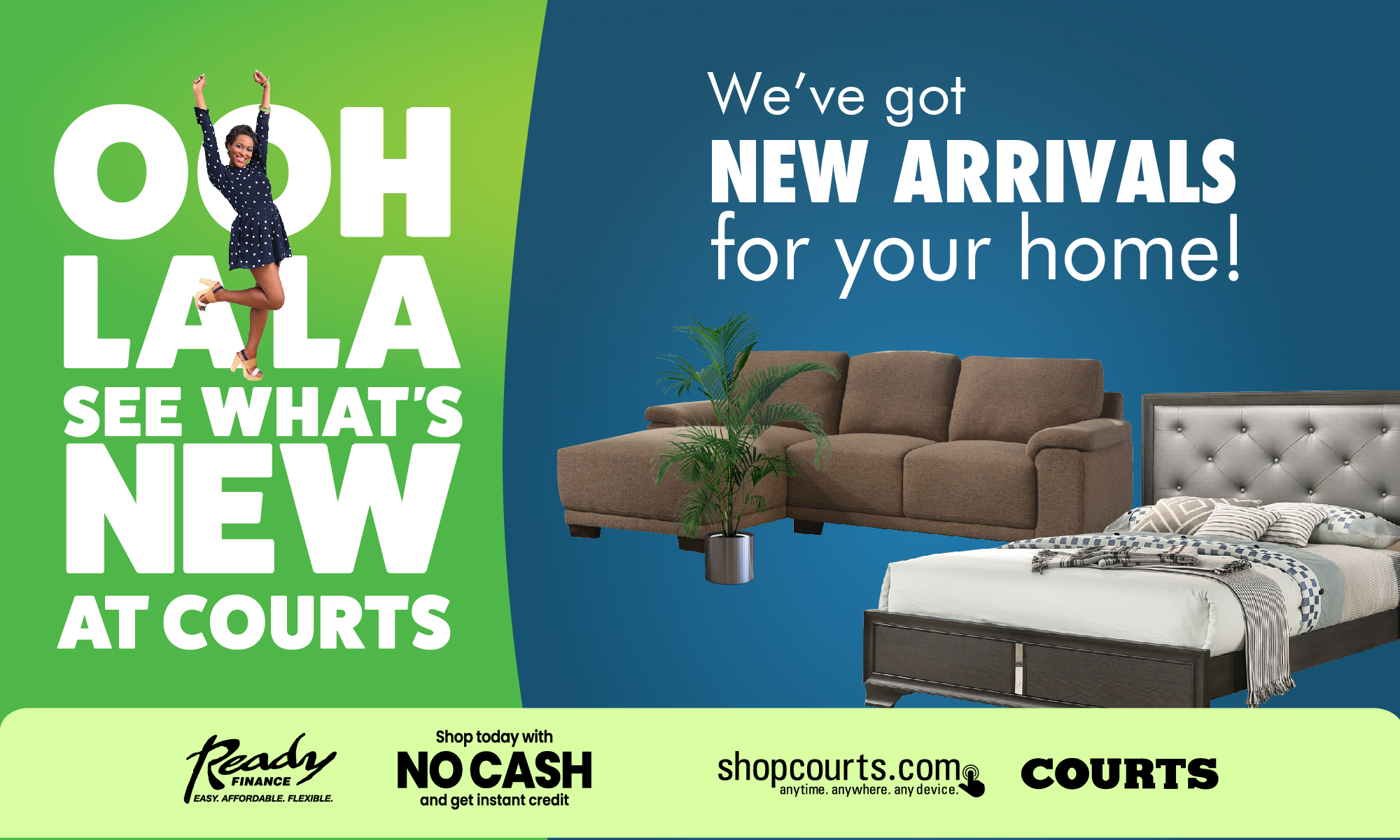 #Mountgaybartendercocktailcompetion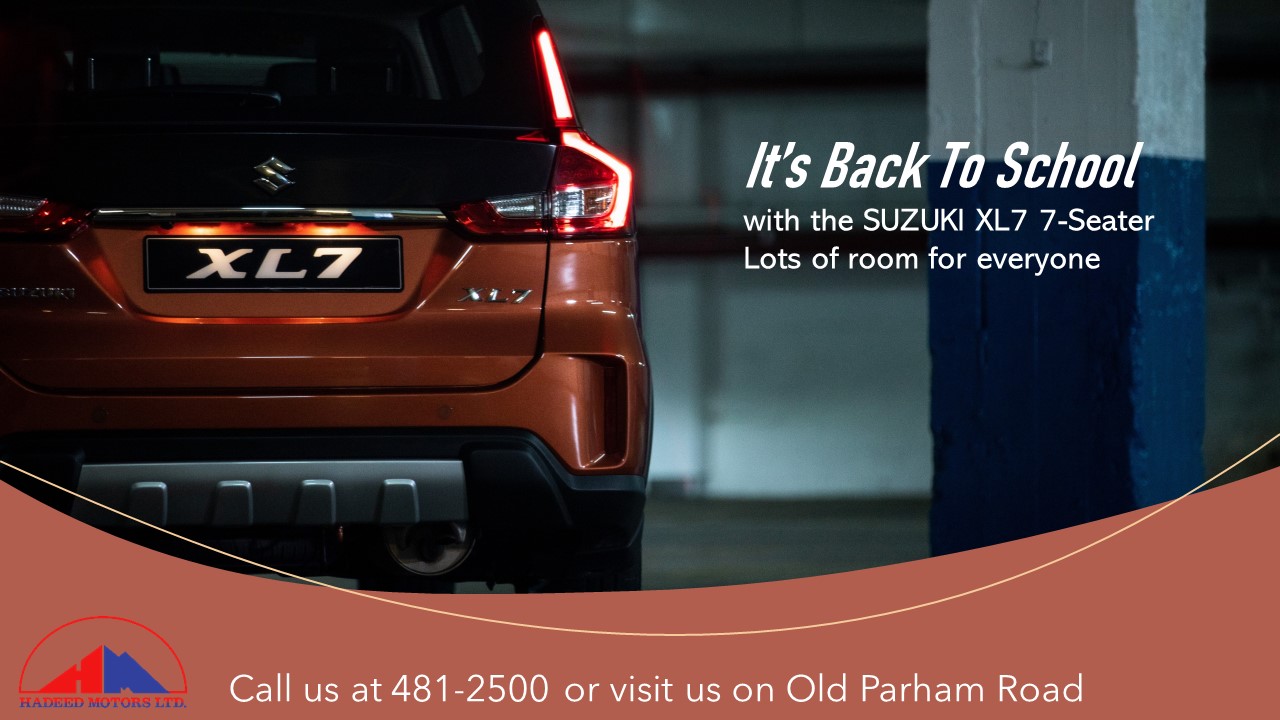 #MoreThanARum

#BrydensAntigua  #barbados  #paradise #hibiscus #numberone #spirits #cocktail  #instapic #instagood #instadaily #business #branding #igdaily #social #branding #sales #marketing #AntiguaandBarbuda #travel #life #sun #beach #tipoftheday #besafe #drinkresponsibly  #mixology

CLICK HERE TO JOIN OUR WHATSAPP GROUP