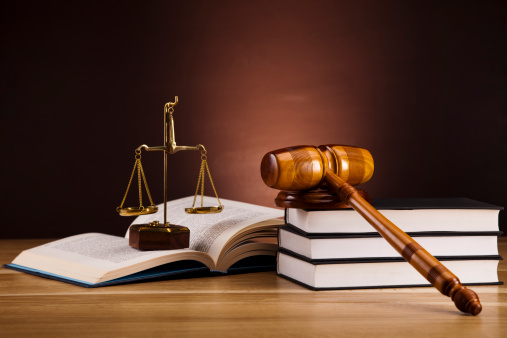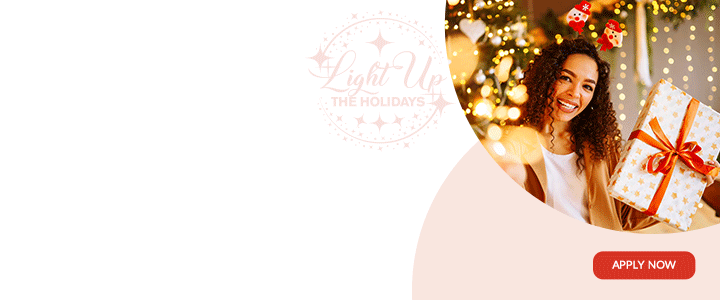 by Rawlston Pompey

Every 'Antiguan and Barbudan' student at the 'Norman Manley Law School' [Mona Campus: UWI: Jamaica], knows that Juries neither wield nor exercise '…Power; …Authority; nor have jurisdiction of over the Courts or Judicial officers.' Instead, such resides in the Court and exercisable only by 'Judges.' The simplest supportive points are; (i) '…Jurors are selected by a process; (ii) …Registered through a process; (iii) …Summoned for Jury service by the Court; (iv) …Bound to submit to its Jurisdiction; and (v) …Subject to judicial punishment, whether for; (a) '…Non-appearance; (b) …Inexcusable absence; (c) …Willful or negligent Absconsion; or (d) …Contempt of Court' [Juries Act: No.6 of 2009].
RULE OF LAW

Society dictates that peace shall be reign, good order shall prevail, while law shall be maintained. of law. It has determined that a 'Breach of the Peace' constitutes a punishable infraction against the 'Rule of Law.' However, it is perceived, when society speaks to the 'Rule of Law,' it is that which has been described as; '…A rule of conduct made by a superior (Parliament) by which an inferior (citizen) is bound to obey' [British Jurist: Sir William Blackstone: 1723-1780]. As obtained in most societies, disorder and lawlessness continue to be perpetrated with regularity and almost impunity. These have led hapless, defenceless and law-abiding people to harbor feelings of trepidation, uncertainty and fear.

SUPREME LAW
Framers of the nation's 'Constitution Order' prudently inserted this 'Founding Principle.' Instructively, it speaks to the law as the 'Public Conscience.' It speaks to the people's recognition of the law as symbolizing; (a) '…The public conscience; (b) …That every citizen owes to it an undivided allegiance; (c) …That it shall not be limited by private views of justice or Expediency; and (d) …The State is subject to the law' [CO: 1981: Principle (d)]. Given the people' acknowledgement of the 'Constitution Order' as the 'Supreme Law,' then no law shall be enacted to 'Trivialize' the services of, or 'Relinquish' the civic duty of 'Juries' to the Judiciary and to members of the society [CO: 1981: Section 2].

PERSPECTIVE

While change is inevitable, within the 'Criminal Justice System,' administrative, operational or logistical problems shall find no cure or solutions by Acts of Parliament. This commentary scrutinizes the 'Criminal Proceedings (Judge Alone Trial) Act (CPJATA)' [No. 8 of 2021]. It is intended to bring some awareness and understanding of that which is embodied in the Sections referred herein; '4, 5, 6, 7, 8, 9, 12 & 13.' Specific in such scrutiny, is the 'Adjudicating Role' of Judges sit on the 'Bench,' not just as adjudicators, but also in the dual-capacity of 'Judge and Jury.' Additionally, it specifically looks at the 'Pre-Sentencing Remand Order' against convicts 'Physiotherapist Patrick Matthews' and 'Theatre Technician Arnold Joseph.' Incidentally, both have been ordered a two-month sojournment at Her Majesty's Prison (HMP) [July 27. 2021 – September 28, 2021]. Neither the convicts, nor their 'Attorneys Dr. David Dorset and Michael Archibald,' knows what further peril dangles or may descend upon their distraught and anxious clients.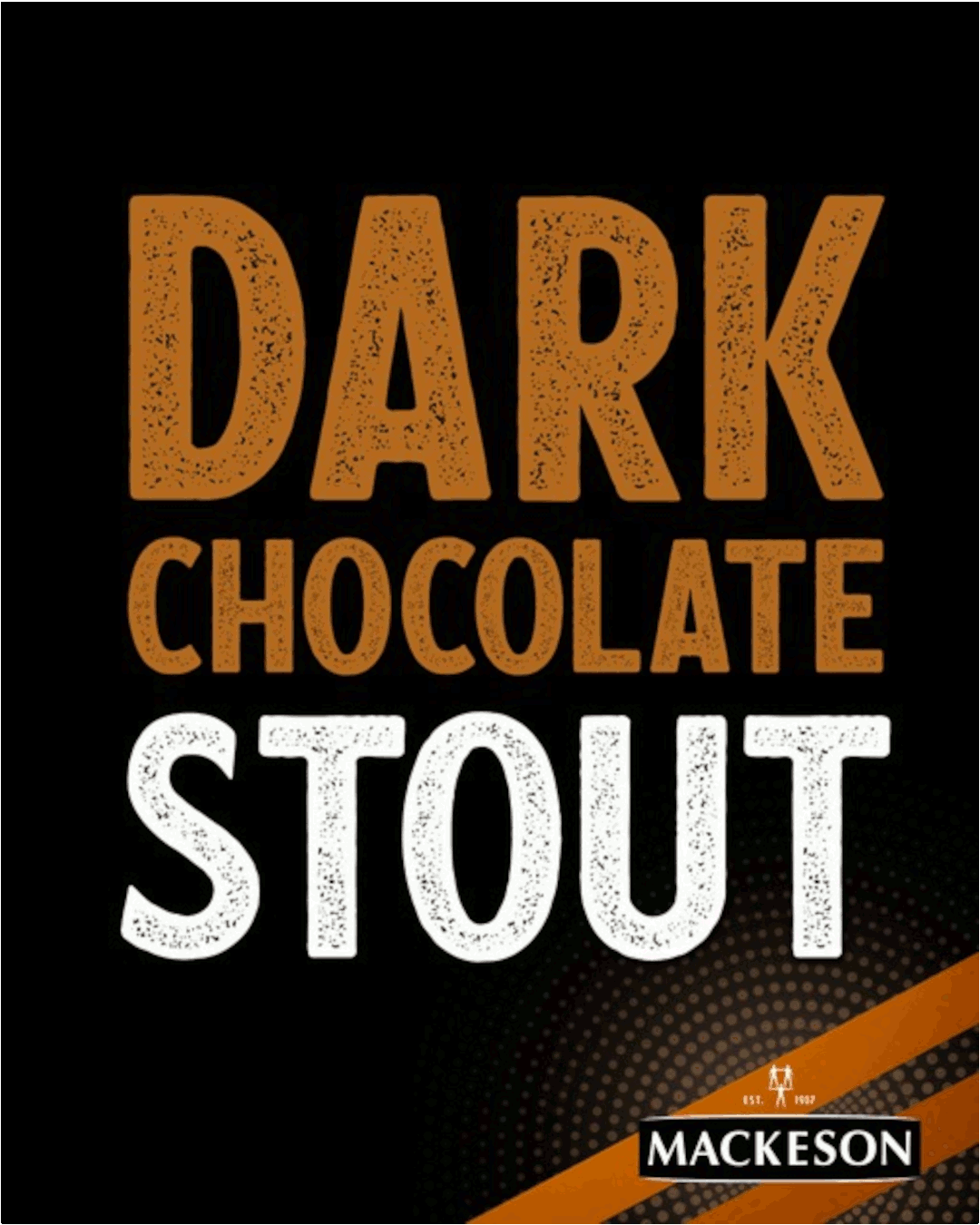 JURY TRIAL – DENIAL OF JUSTICE

None may deny that the 'Coronavirus-19 Pandemic,' has been most deadly to humans and disruptive to their institutions. As it affects the 'Judiciary and Criminal Justice System,' it has been most telling. It has compounded certain seemingly incurable institutionalized maladies. These include, but not limited to; (a) '…Backlog of criminal Cases; and (b) …Inordinate trial delays.' In some instances, these were said to have resulted from lengthy Court adjournments. These situations were not only said to have done serious injuries to public confidence in the integrity of 'Judicial and Criminal Justice Systems.'  In addition, these were said to have affected the minds of both victims of crimes and the alleged perpetrators. A great many accused persons have been languishing in jail. The great majority were either awaiting 'Jury Trial' or not well-positioned to meet bail conditions. These have not only been seen as endemic, but also speak to the 'Denial of Justice.'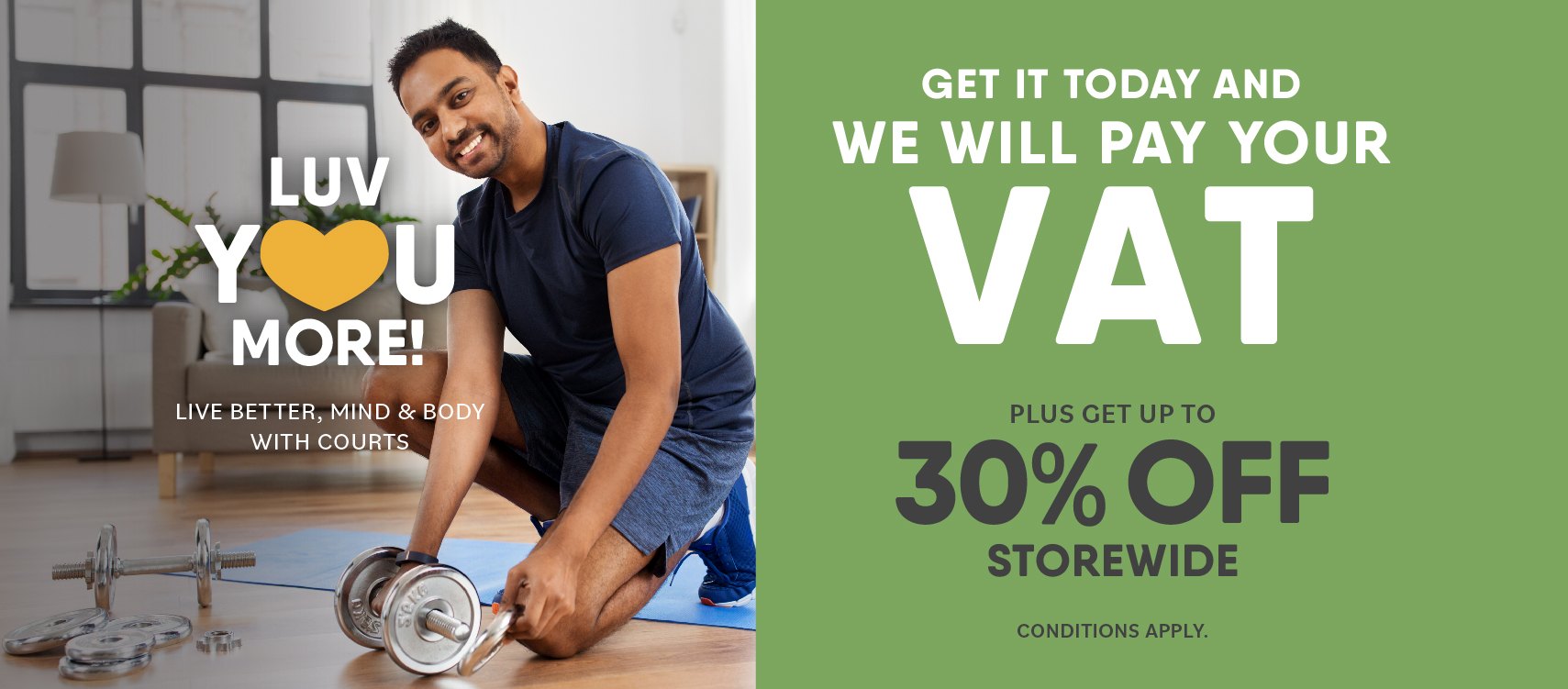 JURISDICTIONAL SUPREMACY
Throughout the 'Organization of Eastern Caribbean States (OECS), it has been a well-established fact that 'Jurisdictional Supremacy' lies in the office of the Chief Justice. In these constitutional democracies, those under jurisdictional subjection of the 'Eastern Caribbean Supreme Court (ECSC), the 'Mode of Trial' is dependent upon the nature and gravity of the criminal act. Such might be; (a) '…Summary (Magistrate); or (b) …Criminal Assize (Judge and Jury.' It has also been long recognized that in criminal trials of offences of a serious nature, the 'Functional Role' of Judges, is 'Presiding or adjudicating and judge the law.'

RIPPLES AND CHUCKLES
The 'Bill's' speedy passage through both 'Houses of Parliament,' may have been comparable to the 'Speedy VITZ.' This small car has recently created parliamentary 'Stirs, Ripples and Chuckles.' Though not necessarily for its extraordinary speed, the 'VITZ' has earned its notoriety for other reasons. Even as 'House Speaker Sir Gerald A. Watt KCN, QC' readied Members for its vote, some Legislators remained adamant that certain 'Clauses' needed to be revisited. Before he could say, 'Those in favor say Aye; …Those against say Nay,' with 'VITZY' speed, 'House Member Sir Molwyn Joseph KCN,' responded; 'Aye 'n' Aye' [May 6, 2021]. Then likened to Jamaica's 'Sprint Queen Elaine Thompson-Herah's' displaying her prowess and athleticism [Japan: August 3, 2021], the 'JAT Bill' sprinted its way to the 'Senate' [May 19, 2021]. There were no impediments to its eventual 'Assent' [May 28, 2021].

SUNSHINE CLAUSE
Research revealed that 'Stakeholders Meetings' were convened. These were with the view to garner widespread legislative support of the introductory 'Mode of Trial.' It was also revealed that the executive body of the 'Antigua and Barbuda Bar Association,' even with some concerns had raised no strenuous objections to the initiative. However, individual members were said to have privately expressed concerns over 'Juryless Trials.' Many had strong preference to accused persons being tried by 'Juries of their Peers.' The body was reported to have impressed upon the minds of Legislators that a 'Sunshine Clause' of two years' shall be inserted in the 'Jude Alone Trial Bill.' [Section 1 (2)].

CHRONOLOGY OF EVENTS
An interesting 'Chronology of Events' shows that 'Ten days' after its 'Assent,' it became operational [June 7, 2021: MNI Publisher]. Then 'One Day' after, 'High Court Justices' and Defence attorneys were struggling to navigate their way through the procedures to be followed [July 8, 2021]. Then with speed faster than that said to have attributed to the fatal crash on the 'All Saints Highway' [August 2, 2021], persons with business at the 'High Court of Justice,' made their presence seen and felt [July 8, 2021].
TIL LING TIL LING
Before 'Talk-Radio Host Franz De Freitas' could say; '…Til Ling; …Til Ling; or …Tilly Ling Tilly Ling; …School bell ring,' the Court's Provost Marshall was ringing the 'Judge Alone Bell.' Several accused persons appeared before 'Her Ladyship, Justice Anne-Marie Smith.' Whether or not they were so informed of 'Judge Alone Trial' [Section 5 (2)], the Judge had been statutorily mandated to conduct trials without Juries [Section 7]. In the formal judicial way, those indicted on serious criminal offences were all interfacing, with the adjudicators. Many appearing before the Court were all concerned about serious risk of injustice.
BOMBARDIER JET- SPEED
Before accused persons may have asked the 'Prison Chaplin' 'Where in the Scriptures could it be found that 'Jesus Wept?' the 'Juryless Trials' commenced [July 8, 2021]. This may also have been compared to the supersonic speed a 'Bombardier Jet' was reportedly dispatched to the 'Commonwealth of Dominica' [India Today: June 3, 2021].  Indian news portals widely reported that the 'Indian Government' dispatched the jet plane to facilitate the return, legal or illegal, of the alleged brutal abduction of fugitive 'Mehul Choksi' from his 'CIP Residence' [Antigua and Barbuda: July, 2021].
RULE OF LAW
None may deny that this is an era of constant and rapid change. Featured in such change has been the unpredictable nature of man. The inherent attributes are often exhibited and so have been the many developed traits. Among these has been the propensity for lawless behavior. Such for the most part was often found to be outrageous and reprehensible. Constitutionally, the 'Law' is said to be the 'Public Conscience' [CO: 1981]. The Chief Justice of the 'ECSC' expects that those that administrate justice shall always endeavor to project 'Court' as the 'Bastion of Hope' [CJ: ECSC: Dame Janice Pereira: DBE].
VANGUARDS OF LIBERTY
Every once in a while, Legislators come up with the concept called 'Legal Fiction.' Though not with increasing frequency, such concept was to be conveniently used, if only the 'Ends justify the Means.' Judges,' whether or not functioning with or without 'Juries,' shall not see themselves as 'Dispensers of Injustice,' but also at all material times, see themselves as 'Vanguards of Liberty.' This may only be seen by rationalized decisions, and particularly verdicts returned in criminal trials. Therefore, those administrating and dispensing justice shall never be seen as mere functionaries to 'Legislative Expediency.' The citizenry therefore, shall know that the 'Judiciary' is independent of the 'Legislature' and the 'Executive.'
FORWARD AND BACKWARD
In some criminal trials that which appears to have been overlooked or ignored, have been that which: (a)'…Serves Public interest; and (b) …Enhance the administration of justice.' Some person/s reading this paragraph, might be inclined to flash a smile. It will have been seen that when society seemed to be 'Going Forward,' there are intervening circumstances that have caused it to 'Go Backward.' Even so, it is to be reminded that the days of the 'Monkey Mentality Syndrome- (seeing and doing what others have done), have long passed. Intended only to empower the Bench,' it required an Act of Parliament to provide Judges with the legal instrument to conduct 'Trials Without Juries.'
SPOUSAL DEFINITION
In recent parliamentary history, legal drafters conceptualized for Parliamentarians an outrageous 'Spousal Definition.' This had startled as many parliamentarians, as were the citizens. The legal interpretation then informed citizens that; '…Two people of the same sex living together' is a spouse to each other.' Such interpretation was in fact not associated with immorality, but rather to trace, identify and seize property reasonably suspected to have been derived from acts of criminality [Proceeds of Crime (Amendment) Act: [2014]. Startled, if not legislatively embarrassed, former Prime Minister Winston Baldwin Spencer asked, '…What the hell is this? …Who slipped this in here?'
EMPOWERING THE BENCH
As Legislators sought to trivialize the vexatious spousal interpretation, they poked fun at each other. Even as they made fun of the situation, members of the wider society were not so amused. The brilliance of a legal mind, Attorney General and Minister of Legal Affairs 'Justin L. Simon QC,' defines it as a 'Legal Fiction.' The notorious Clause, popularized by outraged members of the wider society as '18 (6),' was quickly removed from the 'Bill' [2004-2014]. Resulting from unforeseen circumstances, another legal mind, Attorney General and Minister of Legal Affairs 'Steadroy 'Cutie' Benjamin,' tabled the 'Judge Alone Trial Bill' before the Legislature [May 6, 2021].
FICTION-BASED BELIEFS
Most law-abiding citizens have become livid over the way the 'Judicial and Criminal Justice Systems' continue to function. Consequent upon which a 'Bill' that provides for 'Juryless Trial,' had been given parliamentary approval. It has not sparked controversy, but also defies logic that in the administration of justice at the 'Criminal Assize,' shall be placed in the 'Bench.' That which were to be understood are; (i) '…Judge; (ii) …Jury; and (iii) …Punisher.' That which remains irrefutable is that which fictionally states; '…Where a trial is conducted without a Jury, the Judge shall have all the power of a Jury' [CPJATA: No. 8 of 2021: Section 7]. Even as Legislators so believed, they shall know that 'Judges' are not; (a) '…Qualified for empanelment on a Jury; (b) …Do not function as Juries; or (c) …Do not think like Jurors.' The 'Bench' also knows that the judicially-recognized legalistic terms 'Unanimous' or 'Majority Verdicts' is associated only with 'an empaneled 12-member Jury.'
JUDGES OF LAW AND FACTS
The passage of the 'Bill' undoubtedly, suggested that the overwhelming majority of 'Members of the House of Representatives,' believed that the administration of justice could be expedited by 'Judges Acting as Jury.'  Likened to former Education Minister 'Michael Browne,' they too had expressed skepticism over certain purposefully inserted 'Clauses' into the 'Juryless Trial Bill.' Facing adversities himself, he may have been given reasons to feel uneasy about criminal trials being conducted without Juries considered to be of 'Peers of Accused persons.' Such uneasiness seemed not to have been without reason or merit. The statutory provisions make it sufficiently clear that 'Judges' adjudicating criminal trials, shall be the sole 'Judges of Law and Facts.'
BENCH: JUDGE AND JURY
The introductory 'Mode of Trial,' was attributed to the disruptive effects on the 'Judiciary' by the dangerous infectious disease 'Coronavirus-19 Pandemic.' It had forced peculiar changes to both the 'Judicial and Criminal Justice Systems.' Such was said to keep the 'Wheels of Justice' turning while at the same time bringing respite to those victimized by criminals and left aggrieved. The statutory enactment saw a lone adjudicator sitting on the 'Bench' as 'Judge and Jury.' Research has shown that before '…1925 Trial by Jury has been proved to be satisfactory' [1971: Pol. Promotion Hand-Books: Juries: Page 147]. In the 'Criminal Proceedings (Judge Alone Trial) Act,' to all intents and purposes, legal Drafters inserted a 'Clause' that states; 'A Judge shall have all the power, authority and jurisdiction of a Jury' [CPJA: Section 7]. [May 6, 2021].
FUNCTIONARIES OF LEGISLATION
Adjudicators know that neither 'Power, Authority nor Jurisdiction' resides with 'Juries.' As members of the 'Bench' 'Judges' know that their functions are totally different from those of 'Magistrates.' Consequent upon such knowledge, no Judge shall harbor 'Illusions' that he/she is a 'Juror.' Thus, situationally or otherwise, 'Judges' shall never be seen as 'Functionaries of Legislation.' That which remains undisputed is that 'Judges' could never be considered peers of those appearing before the 'Bench' on criminal indictments. Though awkwardly positioned, 'Their Lordship and Ladyship, Justices Colin Williams and Ann-Marie Smith,' feign no ignorance of this 'Truth.'
PURPOSE AND INTENT
The thirteen (13) Section 'CP-JATA' makes clear its 'Purpose and Intent.' Its contents, speaks to 'Pre-Trial Procedures.' It provides for inter alia; 'Case Management' [Section 12]. Persons committed and/or indicted (represented/unrepresented) may apply to the Court for; (i) '…Judge Alone Trial; and (ii) …Shall file 'Consent' with the Registrar of the High Court.' The relevant for 'Applications' are said to be available and readily accessible [Section 5 (8)]. Thereafter, indicted were to be notified of 'Fixture' when they shall attend Court. 'Juryless Trials' the 'Gavels' for 'His Lordship, Justice Colin Williams and Her Ladyship, Justice Ann-Marie Smith,' came down [July 8, 2021].
THIEF AT MIDNIGHT
Likened to a 'Thief at Midnight,' the 'Act' stealthily became operational. Likened to a laser-guided missile, it came upon the 'Judiciary' like a thief- at-midnight.' Instructively, the Cases reportedly docketed for 'One-Judge Trial,' were those committed under 'Three Statutes.' These were identified as (i) '…The Larceny Act: (ii) …Prevention of Corruption Act; and (iii) …The Medical Practitioners Act.' There have been several prominent persons who have been indicted under these Statutes. Then there is the questionable inclusion of a non-enforced Statute, '…The Biological Weapons Act' [Section 4]. Instructively, there have been no criminal cases pending committal proceedings, indictment or trial against any person for an offence under this Statute.
LEGISLATIVE SPIRIT
Consequent upon the short-notice and Judges performing the roles of; (i) '…Adjudicators; (ii) …Jurors; and (iii) …Punishers,' hair-raising concerns were echoed. The accused persons for 'Juryless Trials,' buckled, while attorneys scrambled, fumbled and wobbled. The observant practitioner appearing in the 'JAT' may have made certain observations. The unobservant attorney may not have observed that 'Section 6' appears not to be in harmony with the 'Legislative Spirit' of the Act.' While it speaks to, and provides for 'Consent,' it states; '…Subject to Section 6, every person against whom an indictment has been filed for an offence not mentioned in Sub-section (2), (4) of this Act shall be 'tried by a Judge and Jury unless the accused person; (a) …Consents to trial by a Judge alone; and (b) …Makes an Order for such trial' [Section 5].
JUDGE TO INFORM – SECTION 5
As accused persons sat bewildered, timid and uncertain, with little time for their attorneys to familiarize themselves with the Act, they were themselves said to have been as anxious and fidgety as has been the Judges. The keenly observant Judges, however, would have been mindful of the provision requiring them to 'Inform accused persons' appearing before 'Juryless Courts' of the right to opt for one of two 'Modes of Trial.' The Act states; '…Before a trial commences. the Judge shall; '…Inform accused persons that they may elect one of two Modes of Trial; (i) '…Judge and Jury; or (ii) …A Judge sitting alone without a Jury.' Such not only speaks to the dictates of law, but commands 'Judges' perform their judicial functions within the 'Realm of Law' [Section 5 (2)].
EXPEDIENTLY EXPLOITED
It is instructive to note that it has been the privately expressed view of some legal luminaries that 'Judges' shall not be 'Expediently Exploited.' Many have subscribed to the view that 'Judges' would be more useful in their original role of adjudicators, if they are harnessed to stay in their 'Jurisprudential Lane.' Consequent upon their multifaceted roles, this has prompted several very pertinent questions; (i) '…Should Judges Perform the function of a 12-member Jury; (ii) …Would it affect their impartiality and judgment in rejecting/sustaining 'No Case' and/or other legal submissions; (iii) …Be the sole Judges of Law and Facts; … (iv) …Should they be tasked with adjudication; (v) …Should they give directions to themselves on the Law and after summation of the evidence; (vi) …Returned verdicts of guilty; then (vii) …After 14 days return with reasons for their decisions? [CPJATA: No. 8 of 2021: Section 8].
ALTER OF EXPEDIENCY
These were among the concerns some parliamentarians had before passage of the 'Juryless Trial Bill.' While many accused persons languished on remand in jail or on bail, in indecent haste, the 'former Education Minister, has been charged with a certain criminal offence [November, 2020]. He was adamant that 'Justice' shall never be placed upon the 'Altar of Expediency.' His worst fears may have been confirmed, when (a) …He was hastily committed and indicted to stand Jury Trial [April 2021]; and (b) …Hastily arraigned for trial before a 'Juryless Court' [July 2021]. He has an option to apply for 'Judge Alone Trial.' A provision contained in the Act, allows for 'Case Management' [Section 12]. This saw his Case being lengthily adjourned [October 2021]. It may have been for these and other reasons that other 'Parliamentarians,' though in futility, had strenuously resisted legislative approval of the 'Bill,' without alterations to several Clauses.
JUDICIAL WAVE OF CONVICTIONSS
From the standpoint of some Defence attorneys, the more legal arguments they had advanced for 'No Case Submissions,' the more those they represented had been called upon to go on their defence. Logic dictates that in 'Juryless Trials,' in making such submissions, it is unlikely to be favored with acquittals. Even so, several accused persons may have been erroneously led to believe, or knowingly opted for such trial. Most have seen a 'Judicial Wave of Convictions.' At the end of their trials, many have seen verdicts that have left them befuddled and drowning in their own tears.' The more 'Not Guilty Pleas Accused' have been called upon to go on their defence, it appeared that the more they have been disproportionately 'Found Guilty Verdicts.' These have left many Defence attorneys frustrated, disappointed and dejected.
EXPERIMENTAL JURYLESS TRIAL
The 'Experimental Juryless Trial,' foisted upon the judiciary, saw some learned attorneys who were among the catalysts. Even as they 'Clamored' for 'Juryless Trial,' the verdicts made them 'Fret and Frowned.'.  Those showing zeal and commitment, yet gambled with their intellect, are well-positioned to say if such 'Mode of Trial' was advantageous or disadvantageous or ideally suited to their professional practice. Easily identifiable were the; (i) '…Wendell Robinson's: (ii) …Laurence Daniels'; (iii) …Leon 'Chaku' Symister's; (iv) …Michael Archibald's; (v) …Dr. David Dorsett's; and …Pete Mc Knight's.' Given their experiences, some may have little difficulty in sharing with colleagues their; (a) '…Successes however negligible; and (b) …Failures that may very well speak to miserability.'
FORTITUDE AND DETERMINATION
In spite of their magnanimous efforts, resoluteness, 'Fortitude and Determination' in mounting sustained attack on the Cases for the Prosecution, most 'Defence Attorneys' were reportedly resigned to making 'Pleas in Mitigation.' They have, undoubtedly, valiantly sought to navigate their way through the 'Criminal Proceedings (Judge Alone) Act (CPJATA). All appeared not to have been able to understand the 'Judicial Positioning Systems (JPS).' Many did not exactly fall to pieces, but most did not emerge wholesome either. They have witnessed their clients have all been baptized, and left in the 'Sea of Despair.' Several may now have reasons to reflect upon their experiences as to be better-positioned to opt for 'Jury or Juryless Trials.'
PERSISTENCY/PERSEVERANCE
Even so, several had fared better than most. These will have been identified as Defence attorneys; 'Laurence Daniels; …Wendell Robinson; and the decorously aggressive and cautiously optimistic …Leon 'Chaku' Symister.' The former successfully averted a custodial sentence being imposed upon his client. Then favored with 'an Order of Restitution,' a convicted female was considered for a 'probationary period for 12 months.' This reportedly came after sojourning for 'one-week' at the nation's lone penal institution awaiting sentence. Success also reportedly came with the acquittal of an accused male, then indicted on several fraud indictments.
PROBATIONED CONVICT
Then there was the conviction of a female motorist 'Annik Lawrence,' Pleading guilty to 'Causing Death by Dangerous Driving,' a passionate 'Plea in Mitigation' favored her with a mere 9-month custodial sentence at the penal institution [August 6, 2021]. She was defended by Defence attorneys 'Pete Mc Knight and Laurence Daniels' [June15, 2021]. The mother of 2 young children reportedly came up for sentencing after being remanded for '2-weeks' at Her Majesty's Prison. In the case of Defence attorney 'Leon 'Chaku' Symister,' a male accused advisedly aborted a full trial. Entering a 'Guilty Plea' to a single indictment of 'Indecent Assault,' a persuasive, if not compelling 'Plea in Mitigation' seemingly averted the inevitable.
DISGUISEDLY PUNITIVE
While his attorney pleaded, he may have been silently repeating; 'Hail Mary Full of Grace.' Though not necessarily for his whispering hope, he was ordered a 'Conditional Bond of an 18-month probationary period.' Before a different adjudicator, this contrasted the high-profile Case involving 'Physiotherapist Patrick Matthews and co-accused, 'Hospital Theatre Technician Arnold Joseph.' Given the 'Juryless Trials,' the 'Judges' may avail themselves of a 'Provisional 14 Days' to give reasons for their verdicts' [JATA: Section 8].
IMPOSITION OF PUNISHMENT
Anticipating delays in completing 'Post-Trial Formalities' as mandatory preparation of 'Reasons for Verdicts' reached and returned. Anticipating disruptions and delays,' there is provision for 'additional time' to be taken by adjudicators. Such provision unambiguously states; '…Where a Judge fails to deliver his decision within the specified period, he/she shall convene the Court and inform the parties (Prosecution/Defence) of the time required for the completion of the task' [Section 8 (3)]. Given this proviso, it might be seen as contradictory to that which Parliament intended for trials to be expedited.
PREDICAMENT
Unlike the universally-practice of un-delayed 'Imposition of Punishment' after a 'Guilty Plea or Guilty Verdict,' neither of the two convicts, the 'Physiotherapist nor Surgical technician' were handed down any penalty in keeping with such practice. Their experiences speak to a that may never have been experienced in the conventional mode of trial. Both have been tried without the benefit of a 'Jury of their Peers.' Both have been convicted. Both have been remanded to 'Her Majesty's Prison (HMP)' [July 27, 2021].  Baring delay for 'Social Inquiry Reports,' both shall come up for sentence at the next 'Criminal Assize' [September, 28, 2021]. This may have been contrary to the 'Mischief Aimed' by Parliament. Pundits saw this development as disguisedly punitive.
FINE OR IMPRISONMENT
Entering the 'Prisoner's Dock,' as the seconds quickly ticked away, the accused heard their names called. Anxious and jittery, their attorneys may have been wondering what might be the fate of their clients. Conscious of their presence in a non-clinical environment, both sat uneasily, but pensively. When the trial was over, they were both found guilty of a 'Botched Surgical Procedure.'  Each convict now faces sentences of a 'Fine of EC$25, 000' or a 3-year term of imprisonment' [Medical Practitioners Act: No. 3of 2009]. Though an inherent discretion resides with 'Judges,' convicted persons shall know that among their responsibility are; (i) '…Reducing societal lawlessness; and (ii) …Protecting the society.'
REASONS OF EXPEDIENCY
It has always been a 'Pre-supposition' that 'Judges' are sufficiently well-learned. Thus, they shall know that after; (a) '…Hearing and summation of the evidence in its totality; and (b) …Giving proper legal directions to Juries, they shall require them to retire to consider and return their verdicts. Moreover, 'Judges' know that whether unanimous or majority, verdicts were returned within hours of deliberations. Even as it has been so enacted, it was made sufficiently clear that for 'Reasons of Expediency,' 'Judges' have been made to function in a dual-capacity. On the one hand they are 'Adjudicators,' while on the other 'Juries.' Consequently, they have been so positioned to inter alia; (a) '…Give legal directions to themselves; (b) …Observe the demeanor of witnesses for themselves. Where necessary, give directions to themselves and draw inferences that are reasonable. These will have been directions to empaneled 'Juries.'
CONVICTION MACHINE
The general citizenry and some practicing attorneys saw the 'Juryless Trials' as turning Judges into 'Conviction Machine.' Many have been forced to compare the 'King's Casino Slot Machines,' more popularly called 'One-Arm Bandits.' It was to patron's knowledge that many players hoping to win a 'Jackpot,' had reportedly inserted coins with regularity. The end results have been racked-up financial losses. Conversely, in the 'One Judge Trial,' it was said that the more legal arguments and submissions made by Defence attorneys, the more they were treated with disdain. Thus, many defence attorneys have displayed an inability to successfully defend their clients.
DISPROPORTIONATE IMBALANCE
In the recent parliamentary sitting to give legal effect to 'Juryless Trials,' the former Education Minister' strongly argued against that which, when expediently enacted by Parliament shall be called 'Legal Fictions.' Those that had considered certain 'Clauses' deeply contentious, were Leader of Her Majesty's Loyal Opposition, 'Jamale Pringle' and fellow-parliamentarian 'Trevor Walker.' They had foreseen judicial injuries being exacted upon some accused persons. Those harboring no such belief, were clearly not worried over Verdicts that could provoke public dissent.
ADMINISTRAATION OF JUSTICE
That which shall be understood, is that without 'Juries,' the 'Administration of Justice' has never been left solely to the prosecutorial exploits of 'Crown Prosecutors' or the adjudicating skills of 'Judges.' Seemingly foisted upon the 'Judiciary' at 'Short Notice,' it has prompted some legal luminaries to look at its impact on the administration of justice and its proper dispensation. Most were concerned with its dispensation. Statistical trial data have, so far prove these luminaries right. In the 'Juryless Trials,' research has shown that it was first introduced to the 'Australian State of Victoria.' Due to be repealed [November 2020], a surge in 'Covid-19 Pandemic Cases,' saw judicial authorities kept the 'Wheels of Justice' turning.  Thus, the initiative was further extended to 'April 26, 2021' [Judicial College of Victoria: 2009].
IN 30 DAYS: – 9 TRIALS – ANTIGUA/BARBUDA
In criminal trials, 'Juries' shall be directed by 'Trial Judges' to resolve 'Reasonable Doubts' in favor of those standing before the 'Bench.' Since the 'Judge Alone Trial' took operational effect in this jurisdiction, in 'Just 30 Days' more criminal indictments were tried, than of victims snatched by the dangerous infectious disease 'Coronavirus-19 Pandemic.' None shall refute the statistical data hereunder provided. Research has revealed an amazing 'String of Convictions.' Grim outcomes showed that 'Guilty Verdicts' have outnumbered 'Guilty Pleas and Acquittals.' Some Legislators had foreseen the likelihood of a disproportionate imbalance in the number persons convicted and acquitted.  They may now have seen manifestations of their concerns.
DISPROPORTIONATE RATE OF CONVICTIONS
For instance, 'Nine (9) Trials' have been completed [August 7, 2021]. The 'Juryless' mode of trial showed some '7-Convictions-80%' as opposed to '2-Acquittals.' That which appears obvious, is the 'Disproportionate Rate of Convictions,' primarily of those seemingly opted to be tried without a Jury. These have caused revulsion in the convicted and consternation in their attorneys. While none shall impute improper judicial behavior or cast aspersion on the adjudicators, some may very well reach other jurisdictions. The dispensation of justice has never been subjected only to judicial determination by 'Trial Judges,' however learned or wherever practiced.
IN 180 DAYS: – 11 TRIALS – AUSTRALIA
Contrastingly, research into the 'Australian Judge Alone Trial' showed a more balanced 'Scales of Justice.' Trial data showed that during a six-months extension, '11 Trials' were full completed. The results revealed a fair and equitable dispensation of justice. For instance, there were '6 Acquittals- 54% to 5 Convictions.' This 'Mode of Trial' was later repealed [April 26, 2021]. Instructively, the 'Victorian Court' was said to have been inundated with applications for such trial. The Court ordered that partially-completed trials shall continue to completion. [JCV: 2009]. Unlike that obtained in 'Australia,' the 'Scales of Justice' appeared so gravely imbalanced with 'Arrows of Convictions' seems constantly pointing toward the penitentiary.
STATISTICAL TRIAL DATA
Based upon available 'Statistical Trial Data,' this has prompted four 'Fundamental Questions.' They are; (i) '…Has Judge Alone or Juryless trial providing an unfair advantage to Crown Prosecutors; (ii) …Have accused persons been placed at grave disadvantage with/without legal representation; (iii) …Have such trials served the public interest or that of justice: and (iv) …Shouldn't Juries and Judges perform their original roles in the manner the administration of justice demands? These are posed from these well-established facts; (a) …Juries judge Facts and return verdicts; and (b) …Judges adjudicate, judge Law and give directions?' Even as 'Crown Prosecutors' may boast of their collective success and Defence attorneys may feel defeated and dejected, still none may regard the 'Judiciary' as an 'Institution of Fear.'
LUDICROUS AND GRIEVOUS
Nothing appears more 'Ludicrous and Grievous' than certain provisions contained in the 'Juryless Trial Act,' than that which may has been inserted to favor the Prosecution. Citing 'Grounds for Jury Exclusion Application' from criminal trials, such clearly has potential for exploitation of the Judiciary and serious injury to the administration of justice. Instructively, such may only arise when an application is made only by 'Crown Prosecutors.' The enactment provides a particular ground upon which an application may be made. Among others, it states that; (a) '…The 'Complexity of Trial;' or (b) …Length of the trial or both; (c) …If it is likely to be burdensome to the Jury; or (d) …The interest of justice require that the trial should be conducted without a Jury' [Section 6 (2) (d)].
COMPLEXITY OF TRIAL
Encouraging judicial tardiness, the Statute states; '…Where a Judge fails to deliver his/her decision within the specified period, he/she shall convene the Court and inform the parties of the time required for the completion of the task' [Section 8 (3)]. Many legal practitioners have asked, '…If such is not an absurdity, then what is? Then there was the vexed issue of 'Complexity of Trial.' When 'Parliamentarian Trevor Walker' ventured to ask 'House Speaker Sir Gerald A. Watt KCN, QC; '…Who determines the 'Complexity of a Trial? In response, Principal Legal Adviser to the Government, and Minister of Legal Affairs, 'Steadroy 'Cutie' Benjamin' was quoted by the media as saying, 'The question was without foundation and basis' [ANR: May 7, 2021]. What has reportedly transpired thus far, surely paints a different picture.
CONCLUSION
In performing the functions of Juries to 'Judges of Facts,' in 'Judge Alone Trials,' adjudicators shall not be perceived by members of society as 'Legislative Functionaries.' More importantly, administrators shall be mindful in strengthening public confidence with verdicts, aligned with their values and the concept called 'Justice.' Today, that which pervades society have been violent and non-violent crimes. These have been perpetrated against the innocent and law-abiding members of society. Still citizens continue to feel no deep sense of appeasement over the slowness punitive sanctions have been visited upon the lawless. They have seen those that have calculatedly and mercilessly inflicted harm on the society. Thus, as these criminals continue to operate outside the 'Realm of Law,' Parliament continues, albeit reactively, flex its 'Legislative Muscle.' Still, this appeared not to have brought respite to hapless, defenceless and law-abiding citizens. Even with the lopsided rate of convictions, the 'Judge Alone Trial' appeared not to represent an equitable dispensation of justice, ***
Advertise with the mоѕt vіѕіtеd nеwѕ ѕіtе іn Antigua!
We offer fully customizable and flexible digital marketing packages. Your content is delivered instantly to thousands of users in Antigua and abroad!
Contact us at [email protected]