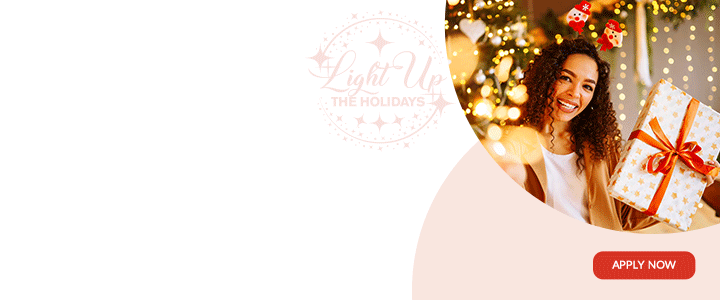 RAWLSTON POMPEY

Every once in a while, a little-known character emerges from obscurity, into society. He might be identified with radicalism or branded as an 'upstart.' Then those that seemed confused, either see him as an opportunist or an alarmist or obstructionist. This has often been the case, even when intentions are good. Though not necessarily from a personal standpoint, 'J'Truth,' for reasons of his 'Video Vlogging' activities, might just have been a victim. He will have seen issues, social or otherwise, of one kind or another. These would have required attention by those charged with responsibility for administering 'Public Affairs.' In most 'Constitutional Democracies, certain rights are inherently provided by nature, or constitutionally bestowed and protected.
PERSPECTIVE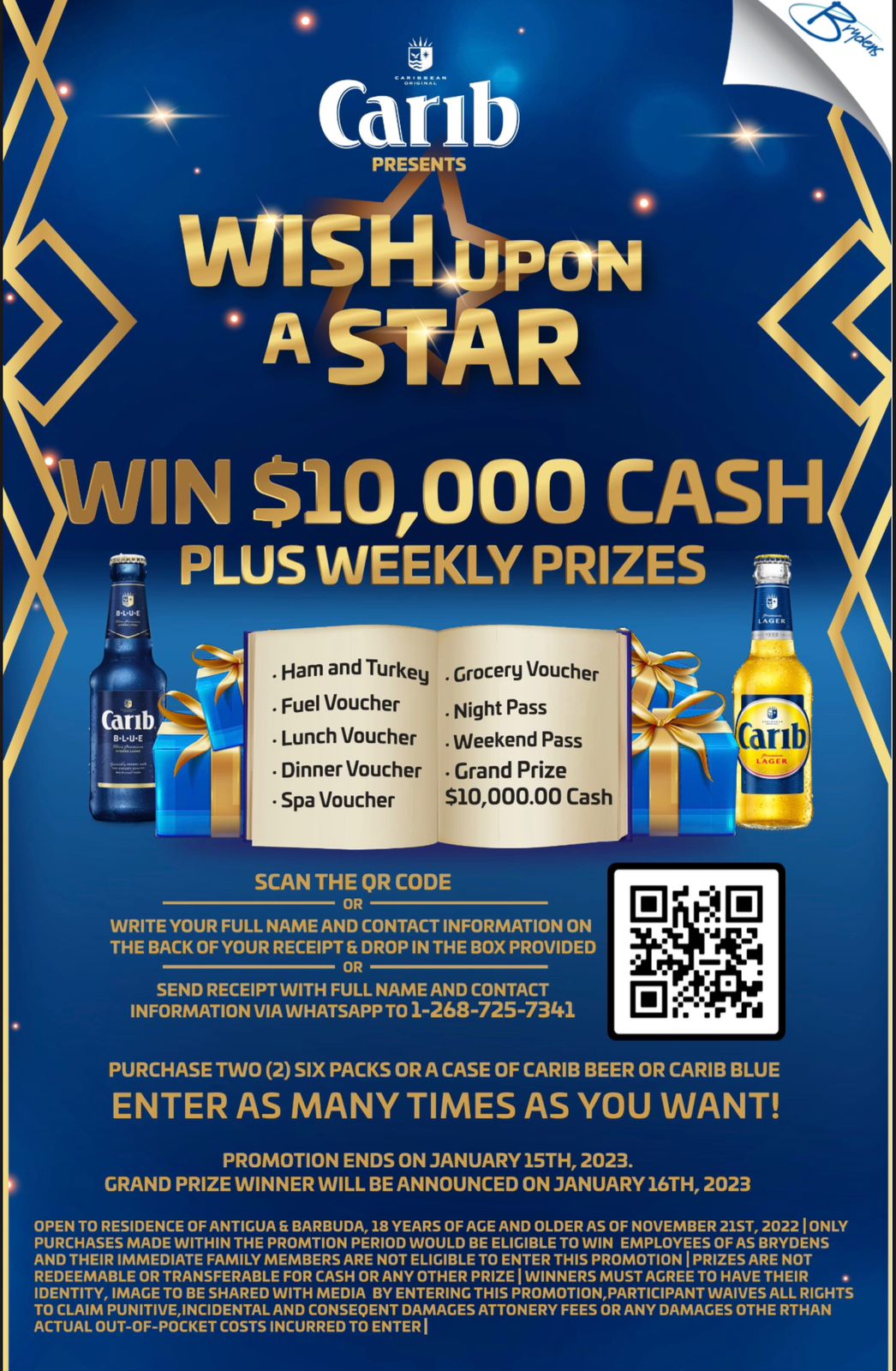 This 'Featured Commentary' looks at the 'Social Justice Activism' of 'J'Truth.' It was prompted and considered only on the basis of viewed 'Live streaming and Vlogged videos. Incidentally, it was influenced by no other person, but 'J'Truth' himself. The primary issues looked at, are intended to inform and enlighten. It is also interspersed with light humor. Even as it looks at other pertinent issues, as they relate to the concepts 'Activism' and 'Social Justice,' the focus is on him. Interestingly, there has never been personal or telephone contact with the 'Social Justice Activist.' That which shall be cautioned is that; '…Stupidity shall never be allowed to imitate wisdom.' The nation expects every man and woman to play some meaningful role in the national life.

PAUL'S ORDER
Interestingly, having conversed with several adult persons, among those that encouraged the commentary, was 'Prime Minister Gaston Browne.' He never quizzed, and was never given a reason. The 'Order of St. Paul,' might just reveal why. No one needs to know. To the curious, presumptuous and facetious, 'St. Paul's says; 'Each man to his own order.' [KJV: Corinthians 15: 23]. If it so, or not so pleases, the writer shall neither be so guided or perturbed. When leisure so dictated, there have been visits to both locally-based, or externally operated news portals. Some stories were not only 'Sensational and Dramatic,' but also interesting, intriguing and amusing.
RANTING AND RAVING

Influenced by these situations, 'an Activist' has 'Emerged.' Self-elected, he takes leadership. This may have been the situation with 'Social Justice Activist- 'Ameen Dias 35.' Seemingly faced with similar life situation, he decided to act and speak. An internal consciousness is aroused, and he is guided by this Quote; 'Our lives begin to end, the day we become silent about things that matters' [Civil Rights Leader: Martin Luther King Jr.: 1963]. That may not necessarily have been all that he wanted to know. An 'Activist' shall know that 'Activism' is not just about 'Ranting and Raving,' as to be seen as the Scripture edifies; 'Sounding brass and tinkling cymbal' [KJV: 1 Corinthians: 13: 1]. It is about mirroring the issues, using whatever means available for communication. It is all about struggles, trials and tribulations.

ACTIVISTS AND ACTIVISM

Seemingly questing for more, 'J'Truth' may also have been inspired by another of the 'Slain Civil Rights Leader's 'Quotes.' It states; 'Change does not roll in on the wheels of inevitability, but through continuous struggle' [1929-1963].  None shall harbor any illusions. This, represents the human experience. Across the globe, as it relates to 'Activists and Activism,' there shall be consciousness, be it; (a) 'Human rights and freedoms; (b) Protection of national assets; (c) Prevention of divestment; (c) Conservation of historical buildings and sites; (d) Social or economic and legal justice.' Frequently, the 'Trees' of all these, shall be watered, not only by the blood of the activists, but also the innocent.

CONSTITUTIONAL PRINCIPLE

There is a 'Constitutional Principle' that states; (i) That there shall be adequate means of livelihood for all; (ii) Labor should 'NOT' be exploited: (iii) People should not be forced by economic necessity to operate in harsh or inhumane conditions.' Moreover, those that sought to stifle the workers' upward mobility, shall also know that the said 'Principle' also states; 'There should be opportunity for advancement.' As far as 'Labour' is concerned, the very 'Constitution Order' makes it sufficiently clear that 'Work is a Right,' and not a 'Privilege,' as some public officials would have workers in the 'Civil Service' believe [CO: 1981: Principle: B].
ANNOYING THE SPIRIT

Leisurely surfing the 'Web Pages,' the social media name 'J'Truth,' popped up. Then curiously clicked and viewed, the language used, mildly described, was less than surprising. These were expressions heard long before. Yet, there was a keenness to know what the issue was all about. As social media allows, people more than ever resort to this medium for information and answers. That which often discouraged viewers, were either content or language. That which was often seen as saturating the contents was the dominance of profanity. Many people feel that issues can be discussed without people aggravating and 'Annoying the Spirit.'
AH RUDENESS MEK ME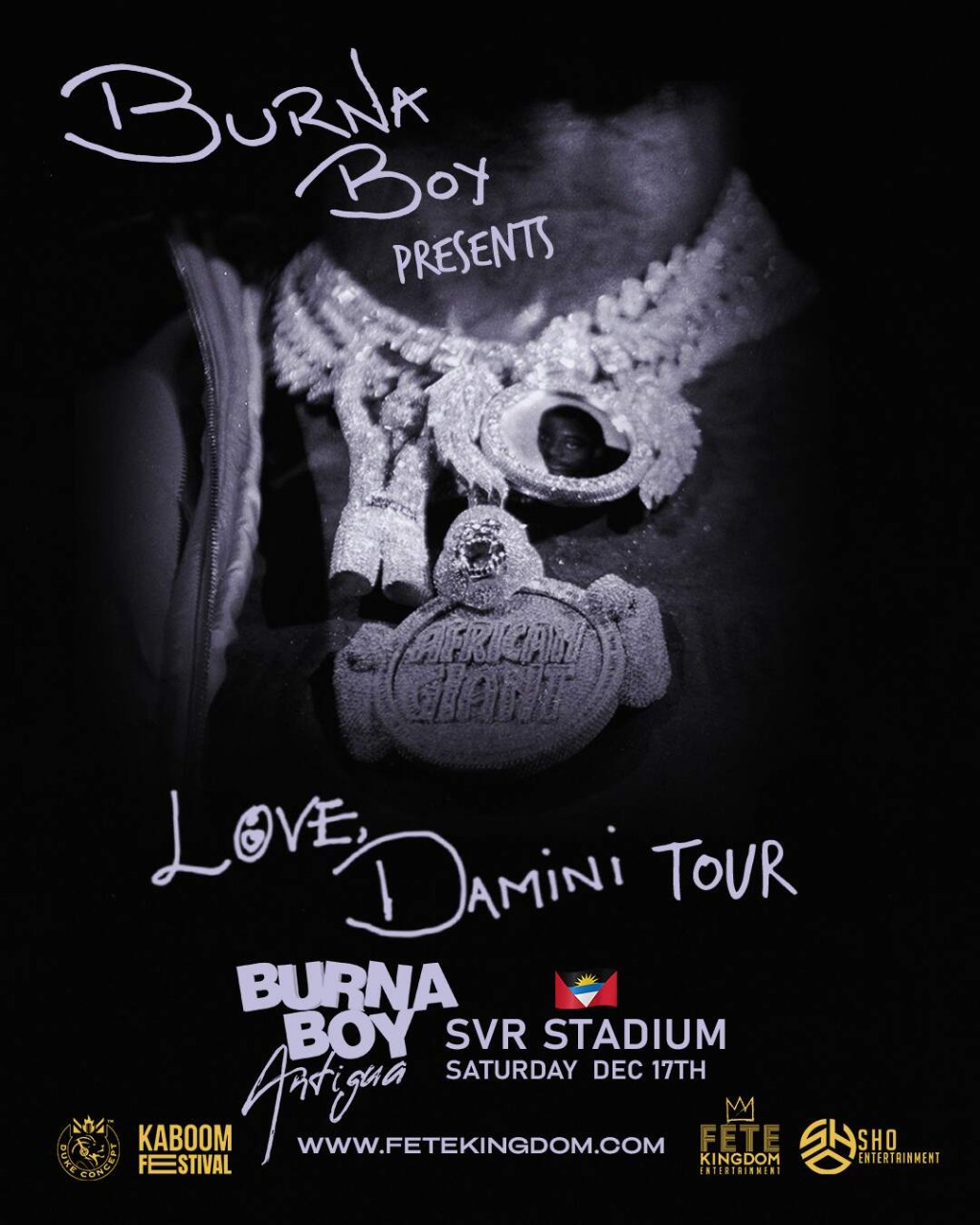 Consequent upon 'J'Truth's' activist role, and the often emotionally-charged chants, many young people have gravitated to him. With language as colorful as that used in movies by 'black American' actor, Eddie Murphy,' he appears to have captivated the heart, mind and soul of his youthful and loyal followers. Though not necessarily revered, he has become their social media 'Idol.' With an apparent captive viewership of young people, he has made his voice heard; his presence seen; and his real time streaming and video vlogs followed. Should he be asked what made him, he may very well answer; 'Ah Rudeness Mek Me' [Burning Flames: Oungku: 2011].
SPIRIT OF PERSEVERANCE

Among the adult population, 'Social Justice Activist, 'J'Truth' is frowned upon. Undismayed, unperturbed and undaunted, he continues to exhibit a 'Spirit of Perseverance.' Though not necessarily for his expressions, among the youth, he appears to be well loved. Clearly, his followers appear not to be bothered over his comments, since, FACTUALLY,' they are visually seeing what he is commenting on. While his commentaries might be likened to the lyrical contents of some 'United States Rap and Jamaican Dancehall Artists,' the people followed. The music, for the most part, easily accessible are downloaded from social media or played on some radio stations and non-news portals.
UNCENSORED AND RAW
Then there are those sensationally vlogged videos. A click to view may reveal 'Un-edited or Uncensored' or simply 'RAW.' Each has its own followers. While some appeared to have been bordering criminality, some also appeared with contents, not too far from litigious proceedings. As regard to this jurisdiction, some, without a shadow of doubt, are provocatively profane. Unlike 'State media' with formalized and professionally presented programming, 'J'Truth' commentaries on that which is being viewed live, is not so 'Edited.' Comments on the issues were often laced with '4-Letter Epithet.' This is certainly not the language of ae 'Paragon of Virtue.' Though not a defender of the Faith, the question is 'Just who is reading this is?'
PARAGON OF VIRTUE
Contrastingly, 'J'Truth's language is mildly 'Indecent' to the 'Rappers and Dance Hall Artists.'  This can be discerned from his 'Vlogged Videos.'  Even other prominent social media enthusiasts and members of the Law enforcement community, follow. All simply want to know what is happening in the wider society. Law enforcers often quickly know who got 'Robbed' and who got 'Stabbed.' Then they 'Appeal' to 'Social Media' for assistance. One may wish to verify this with either; (i) 'Commissioner of Police Atlee Rodney QPM; (ii) Police 'Press Liaison Officer, Inspector Thomas and Corporal Amelia Browne.'
SENSE OF SERVICE
In some vlogged videos, there have been some intriguing developments, will almost be at the scenes, where it can be instantaneously 'Streamed' for the viewers. 'J'Truth's' social media 'Antics and Activism' may have the means used to good 'following advantage. He appeared to have exerted more influence upon youthful followers of unwavering loyalty. Through this medium he should feel a 'Sense of Service,' not only to his local followers, but also viewers on the 'World Wide Web (WWW).' Many have shown from the posted replies, an appreciation and unwavering loyalty. In the course of research, two radio and social media personalities, were contacted, and neither displayed any hostility to the referred name, 'J'Truth.'
AWARENESS AND SENSITIZATION
Vloggers, like 'J'Truth,' would have brought 'Awareness and Sensitization' to general public. They would have shown matters of 'Topical Interest,' as well as of public importance. Some will have been seen as impacting workers at their workplaces; community-life, and by extension, developments for those that make policies. In open media, they speak to dissatisfaction and frustration. At the same time, video 'Live Streaming' and vlogging, provides the aggrieved workers have used video vloggers to mirror their concerns. Indirectly, they would have been informally feeding public administrators with information.
LONG BAY BEACH
There may be no doubt that the 'Video Vloggers' have been bringing 'Awareness and Sensitization to even the 'Political Directorate.' This was evident when aspirant for elective office, 'George Whener,' videoed and provided 'Live Streaming' of a 'Construction Site' at the 'Long Bay Beach' in the immediate vicinity of a Resort, 'Prime Minister Gaston Browne' appeared not to have been officially apprised of such construction. It appeared that he may have been ready to read the 'Riot Act,' either to the 'Ministers of Land and/or the Development Control Authority (DCA).' Looking at this from another perspective, irrespective of 'Ministerial Position or 'Honeyship Relations,' any man reading 'Riot Act' to his spouse, would be looking for 'Spousal Riot.' Whatever, likened to 'former Prime Minster, Dr. Baldwin Spencer,' he seemingly had his 'Head on.' Not another word about 'Long Bay.'
PAIN OR DISDAIN
It has not been ascertained what the name 'J'Truth' means. Given that which he has been highlighting, it might just be fitting to associate the letter 'J' with concept 'Justice' and standing by itself, the word 'Truth.' Given an apparent indomitable, yet purposeful, resolute and focused position, 'Pain or Disdain,' whatever it takes, he will be sensitizing general public of developments within the nation. Whether or not he has familiar himself with the 'Electronic Crimes Act,' he has seemingly not caught the prosecutorial attention of the apparent environmentally influenced, docile, overzealous, intolerant and insensitive law enforcers.
PUBLIC INTERESTS – VIDEO/VLOGGING ATTENTION
Technologically aided, 'J'Truth's Activism' has been widely viewed and followed on 'Social Media.' A 'Video Vlogger,' with an appreciable social media following, he may have been more inclined to 'Influence Public Defiance,' than publicly inciting 'Violence and public disorder.'  The videographed, and subsequently vlogged imagery were, invariably, topical matters Some were as startling as they were insensitive, disturbing and provocative. 'J'Truth' believed that 'Public Interest' shall be urgent 'Video/Vlogging Attention.' This has placed him as the most followed 'Video Vlogger,' in this nation. He appeared mindful of the 'Electronic Crimes Act.'
DANGEROUS ACT
The 'Dangerous Act' states; 'A person shall not 'Intentionally,' without; (i) 'Lawful Excuse; or (ii) Justification' send by means of an electronic system; (i) 'Information that is offensive that is offensive or threatening; (ii) Information which is false, causing annoyance, inconvenience, danger, obstruction, insult, injury, intimidation, enmity, hatred or ill-will, 'PERSISTENTLY,' by making use of such electronic system, or electronic device.' The highlighted are the 'Elements' of the offence' that the Prosecution shall prove 'Beyond Reasonable Doubt.' Instructively, for apparent 'Duplicitous Reasons,' '6 of the 9 Charges slapped against 'Washington Bramble' were withdrawn.
MARY/WASHIE SECTION
Both 'Mary John and Washington Bramble', got entangled with a law that purposefully states; 'A person shall not intentionally, without lawful excuse or justification, send; (i) 'Electronic Mail; (ii) Electronic Message' for the purpose of; (a) Causing annoyance; (b) Deceive; or (c) Mislead' the 'RECIPIENT' as to the origin of such 'Message' [ECA: Section 4 (c)]. There is no doubt that 'J'Truth and Prime Minister Gaston Browne' are well familiar with this particular 'Section.' Both may have uttered many things, but are most careful not to send 'Email or Message' to a specific person.'
J'TRUTH – AMEEN DIAS
More widely known as 'J'Truth,' than his officially-registered birth name 'Ameen Dias,' the controversial social media personality and social activist continues to make his 'Video Vlogs' a staple in the national life. The Video/vlogs appeared to have attracted more followers of his Videos, than that of some local news portals. Viewers, moved by his emotionally-charged comments, often reply with a divergence of views. Then there is the sensationalism, repetitive rhetoric and social melodrama that has taken the social media enthusiast to clearly envious heights. For instance, State media news reports or presentations are 'Edited' for accuracy of content, while his videos show exactly what was happening on the ground.
SOCIAL COMMENTATORS
When 'Social commentators' sing, except for songs intended solely for entertaining audiences, the others contain 'Messages,' usually about 'Social Issues.' These, through social and mainstream media, are specifically directed to those that run Governments. Factually, these are the ones that may arbitrarily or punitively wield 'Power and Authority' against the very people who have provided 'Privilege Positions.' In an official capacity, these are the; (i) 'Administrators; (ii) Cabinet Ministers; and (iii) Legislators.'
GOVERNMENT AND PEOPLE
 When others communicate in writing on similar or issues of public interest or importance, these are the ones that also sensitize and bring awareness to the 'Government and People.' That which the misguided or misinformed citizens appear not to know, is that in a 'Constitutional Democracy,' it allows for enjoyment of the 'Fundamental Rights and Freedoms of the Individual' [CO: 198: Section 5]. Developing the point 'King Obstinate,' expressing his views sings; 'As calypsonians, we sing on what we see; …I am free to sing my calypso to correct the ills of society' [Sir Paul Richards KCN]. These social commentators often sought to ensure that 'Love and Peace and Unity and Happiness,' shall prevail among the citizenry.
SOCIAL JUSTICE/COMMUNITY ACTIVISTS
When individuals found themselves driven into 'Activism,' few may express appreciation or even understand why. Others so inclined, may criticize, demonize and vilify. Those with a sense of comprehension of this concept may appreciate these people. They have all '…Walked through the shadow of the valley of death' [Psalms 23: 1-6], at the risk of being deprived of liberty. At the risk of being criminally prosecuted, these as 'Social Justice and Community Activists,' stood firmly against that which they sincerely believed were actions that speaks to 'Social Injustice.' Firstly, when public administrators sought to demolish the historic 'High Street Library Building-Preserving Historical Buildings 'Attorney John Eli Fuller and Helen Abbott,' gracefully and peacefully submitted to arrest' [Antigua Sun: May 12, 2000: Face Book].
ACTIVISTS AND ACTIVISM
There were two other Activists that suffered the same treatment over 'Freedom of Assembly,' were Attorney Vere Bird III and Jim Galloway [February 22, 2013]. Community Activist– Eugene Humphrey. He advocated for, inter alia, access to Healthcare Finance and road repairs. He was not only detained, but also left painful and uncomfortable. More recently, 'Freedom of Choice' Activists- Donette Simon and Shannel Williams.' They came under 'Teargas, rubber bullets and arrests' for an 'Illegal March' [October 8, 2021]. Human Rights Activists for 'Legal Justice Mary John [ANR: January 4, 2022] and Washington Bramble [Observer: August 4, 2022]; while the latter 'Dave 'Beef' Joseph and Gaston Browne (Prime Minister), protested the 'Proposed Divestment of State Insurance Company (SIC)' [February 16, 20]0].
RELIGIOUSLY ROVED
Incidentally, except for the persons not necessarily identified with 'Activism,' the most effective way of communication has been 'Video/Vlogging.' This has been made possible by the advent of technology. Thus, for instantaneous viewing, people need not leave their homes or workplaces 'See and Hear' what issues have developed or trending. Be it a 'Smart Phone, Tablet' or some other electronic device. As they 'Religiously Roved' around the country, and monitor public institutions, they do so with a deep sense of purpose.
SUPREMACY OF GOD: JUDICIAL CONTEMPT
It has been universally known that people no longer 'Live in dreams of yesterday.' For dreams are often shattered. When, according to 'Dreams' nothing materializes, disappointment, frustration and despair often kicked-in. When, secularly nothing tangible was seen to have been done, people become restless and anxious. There is nothing to hope for. Except turning to that which this nation and people have given 'Divine Acknowledgement' as the 'Supremacy of God.' Across the nation, and except in some 'Courts,' though not physically seen, yet by 'Faith,' 'God's Presence' continues to be felt. However, recently the citizenry has been forced to express with almost 'Vulgar Dissent' over a 'Judicial Decision.' The 'Judiciary' has not only been accused of showing 'Judicial Contempt' to the people's 'Sacred Belief,' but also to the 'Supreme Law' [CO: 1981: Section 2]. This, many have seen as 'Disgustedly Flirting with Depravity and Immorality.' That 'Decision' has been recorded elsewhere' [Library of Congress: July 5, 2022].
WELL AND HELL
Sizing up that whether or not they were in Government, some people will 'Do well,' while the majority of the citizenry will 'Catch hell.' As contained in the 'Principle for Social Justice,' the people, there are specifics for the 'Dispensation of Social Justice.' In the 'Constitution' they, a collective voice dictates that; (i) 'The economic system should result in the material resources of their community shall be distributed to serve the common good.' It is obvious that within the 'Civil Service,' when workers complained of discrimination or victimization, those that are accused might not necessarily be familiar with the 'Founding Constitutional Principles.
MAN MUST LIVE
As agencies for social control 'Commanders of Police Services' will not only mostly likely observe changed societal behavior, but also a spike in criminal activities. Thus, when it appears to these 'Commanders that 'Social Neglect' has become a barrier to 'Social Justice,' policy-makers shall take immediate remedial action, regarding their observations. Long before social commentator, 'Alphonsus Cassell 'Mighty Arrow' sang it, everyone knows that 'Man Must Live' [You Tube: 2002]. Though this applies to the rich, the singer was looking more of the situation and plight of indigent people, everywhere.
EDGE OF POVERTY
It is people, categorized as 'Wealthless' as to be seen as living at the 'Edge of Poverty.' Forced by circumstances, the 'psychologists,' have determined shall devise that which they have described as 'Survival Strategies.' As 'Necessity knows no law,' what people do to survive, always reflected in the crime statistics. Then the indigent will have been standing before 'Magistrates, Judges and Juries.' These are not only administrative concerns, but also the collective responsibility of public administrators.' Theirs is duty to provide, as imposed upon them by the Constitution
AFFLUENCE AND INDIGENCE
Given the terms intellectually often used by sociologists in distinguishing 'Wealth and Poverty.' There are persons that fits the descriptions; 'Men of Worth' and Men of Straw. The former possesses substantial wealth, as opposed to the controversial Vlogger 'J'Truth, of 'Invisible Means.' The sociologists, as are the economists see those that have plenty and living in luxury, as the 'Affluent.' Conversely, those seen as living in squalor and misery, as the 'Indigent.' The Scripture edifies; 'The rich person's riches is his strong City and Poverty ruins the poor' [Proverbs 10: 15]. From another perspective, social media contributor, 'Makeda Mikael' succinctly puts it this way that; 'Destruction of the poor is poverty' [ANR: October 23, 2022].
LUXURY v MISERY
It has been the knowledge that where 'Affluence' resides, law enforcement was not kept as busy as where 'Indigence' existed. The same is true today. People in affluent communities were not troubled by 'Social Injustice.' Thus, there has been no need for 'Activism' or fights for resources or 'Social Justice.' Wealth allows access to the basic needs, and more to those so possess it. Thus, the wealthy are well-positioned to acquire some of the 'Best things in life.' They are better-positioned to live a 'Life in Luxury' It has always been the opposite. People stricken by poverty, shall live their lives are in complete misery.
EDGE OF POVERTY
Those that never enforced law would never see the link between 'Poverty and Crime.' Except for the 'Sociologists,' those of 'Affluence' would never understand the hunger, pain and misery of the 'Indigent.' On instructional training, these professionals have argued that as 'Necessity' knows 'No Law,' those living at the 'Edge of Poverty' will inevitably devise 'Survival Strategies.' This needs no explanation. This has already been mirrored on this very news portal [ANR: October 14, 2022]. The Sociologists have also enlightened law enforcers, likened to 'Parasitic' plants and pest, they live on society. Thus, there shall be much more than the use of strategies or by means euphemistically call 'Tactical.' The Sociologists were careful to point out these two concepts; (i) 'Social Injustice' invariably leads to 'Social Unrest.'
INSTITUTIONALIZED GRIEVANCES
Even when the aggrieved may have been suspected of having obscure reasons, through such medium, they are able to make their point. The age of 'Information and Technology' brought to general public, families of the incarcerated the 'Institutionalized Grievances' of 'Prison officers,' seen in vexing mode. They have effectively gain official attention through the 'Live Streaming' of 'Video Vlogger George Whener.' 'Institutionalized Grievances.' Likened to that which 'Inmates' are known for, officers protested and ensured that their 'Institutionalized Grievances,' broke out from the confines of the penal institution. They went onto the street, then onto social and 'State-media' [ABS TV: October 18, 2022]. Instructively, the 'Institutionalized Residents,' reportedly stayed within the confines of their 'Blocks,' and viewed the protestation on 'Television and Smart Phones' [GWVV: October 17, 2022].
CAUSATION – EFFECTS – SOLUTIONS
The framers of the 'Constitution Order' anticipated that progressively, there will be; (a) 'Social discontent; (b) Rising tension; (c) Street protestations' that often leads to 'Social unrest.' While Law enforcers shall respond (react) to ensure that the 'Rule of Law' prevails, it is not only incumbent upon, but also essential that these are treated with a sense of urgency. The tendency to 'React to Effects,' shall be given the equal attention by looking into 'Causation; and finding workable 'Solutions.' The latter has always been the 'Collective Responsibility' of those responsible for governance.
REACTING TO EFFECTS
Not only have the 'People of Antigua and Barbuda' proclaimed their respect the 'Principles of Social Justice,' but also the 'Officers at His Majesty's Prison.' What it seems, the 'Institutionalized Residents' seemed to be better positioned. They have 'Prison Reform Activist Jessica Thompson' to mirror 'Prison Conditions' and champion their cause. There were two serious dissatisfactions; (i) 'A Hygiene Factor; and (ii) The Searching of the Prison officers by the Police at their workplace.' An efficient, competent and sensible 'Prison Superintendent' with a sense of urgency, endeavor to solve these two immediately 'Solvable 'On-the-Job' Problems.'
QUEST FOR SOCIAL JUSTICE
Not infrequently, 'J'Truth,' the 'Engineer For Social Justice' may have been seen to have ventured where 'Angels Fear.' There can be 'No Gain without individual Pain.' Likened to the 'Paparazzi,' this is what; (i) 'Video Vloggers' do; (ii) What picketers and demonstrators do; (iii) What Nurses and Teachers do; (iv) Public Service Vehicle operators do; (v) Sanitation workers do; (vi) What Police officers and Prison officers do,' all in 'Quest For Social Justice.' Th have all expressed themselves only about the things they see. This is what all regional social commentators do, including the world 'Greatest Social Justice Commentator, Slinger Francisco 'Mighty Sparrow.' He sings to the world; 'The Good Citizen,' while 'Lord Blakie' sings; 'Maria, Girl, I Love You So Bad' [ 1962: YouTube]. (Give it a Listen). 
NATIONAL INTERESTS – NATIONAL INTEGRITY
The 'Social Commentators sing, not for 'Supper and writers, write' not for 'Leftover.' They do so for; (a) '…The Good of the nation: (b) …Dignity of its people; and (c) …Their dreams, hopes; …Aspirations, happiness and prosperity. Most of all, the 'National Interests and National Integrity.' They are the: 'Sir McLean [Power and Authority]: Sir Rupert [Dawn of a New Day]; Calypso Joe [A Country to build- A nation to Mold]; Smartie Jr [Pirates Coming Again]; King Progress; [Antigua]; Bold Face [When Yuh Nah Know]; King Zacari [All Is Not Well]; and Sir Paul- and All.' Last, but certainly not least, 'Writer, Makeda Mikael [ANR: October 15, 2022: Poverty Encourages Crime]; While the 'Social Messages,' may seem as intolerably vexing, this is not only what 'Constitutional Democracy' is all about, but also allows. Do not shoot. Not a 'Messenger.' Accept the 'Messages' from 'Pastor Clifford Haynes' [ZDK].
TROUBLES AND MISERIES
The unpredictable 'Nature of Man,' his feelings, moods and attitude and behavior, are well known to have been influenced by some 'Stimuli.' Not infrequently, environmental situations have caused, and have been causing most of his 'Troubles and Miseries.' Invariably, when man feels he is not 'Free,' likened to a 'Prison Escapee,' man breaks loose. Sociologists have contended that environments that are not conducive to their 'well-being, comfort and happiness,' often triggers the inevitability. There is frustration and anxiety, as there, is discontent and misery. Looked at from 'Social Justice,' framers of the 'Constitution Order,' have inserted a 'Social Justice Principle' by and for the people's financial and economic well-being.
DEMORALIZING AND DEMOTIVATING
Instructively, the 'Constitution Order,' not only looks at 'Best Practice' for employment, but also 'Good Governance.' These shall always be looked at by both; (i) 'Minister for responsibility for 'Finance and the Economy; and (ii) The Minister with responsibility for 'Labor.' People who lacked familiarity with these 'Principles' and are influenced by the environment and by docility and insensitivity,' are more 'Demoralizing and Demotivating' to 'Workplace Stability' and harmonious 'Employer/Employee' relations., They are vexatious to the spirit of Managers, and a threat to 'Stability and Productivity.'
WRONG HOLES
Such 'Social Justice Dispensation' shall neither take into consideration 'Nepotism, nor Cronyism.' The latter, as 'Prime Minister Gaston Browne' once boldly, yet truthfully, he uttered; 'Perhaps, we have too many 'Square Pegs in Round Holes.' Rightly or wrongly, the 'Prime Minister' had spoken 'Truth to Power.' These 'Pegs' are not only bad for 'Productivity,' but also for the 'Treasury. That which shall be seriously looked are; (i) 'The 'Constitution' that stipulates that this shall be done on the basis of; (a) Recognition of Merit; (b) Ability; (c) Integrity; and (ii) The 'Pegs' that are not only in the 'Wrong Holes,' but also those stifling professional growth and progress [CO: 1981: Principle: B].
SOCIAL MEDIA ENTHUSIAST
With 'No Axe to Grind' and no trees to fell, in their social media capacity, there were brief telephone conversations. Firstly, was the most thought-proving 'Prime Minister Gaston Browne' social media enthusiast. Secondly, was 'Talk Radio Host, Audley Dave 'Beef' Joseph' [October 13, 2022]. These social and mainstream media personalities, were not only most accommodating, but also exhibited their respectful best. Though nothing that connotes 'Negativity' was discussed, confidentiality and professionalism dictate that nothing from these conversations were to be mirrored.
CONSTITUTIONALIZED GUIDING PRINCIPLE
As the nation grows, there is the 'Constitutionalized Guiding Principle' [CO: 1981: Principle: A]. [Sir Novell Richards KCGN: 1917-1986], one of the nation's 'Erudite Intellectuals,' knew that in the lives of the indigent, there would be struggles of one kind or another. He knew that some will concern inter alia; 'Inadequate housing; Inaccessibility to proper healthcare; Unemployment; and Lack of disposable income.' He knew that when conditions, internal and external reduced economic growth to stagnation, there will be discontent, tension and social unrest. With, concern for the national and people's interests, he will have spoken to; (i) 'Sir Vere Cornwall Bird: (ii) Sir Lester Bryant Bird; and (iii) Dr. Baldwin Spencer.' He will have told them something about 'Social Justice.'
BATTLE AGAINST POVERTY
In crises, apprehension of 'Fear' of being harmed, has always occupied the thoughts of humans. Such 'Fear' appears not to be the kind 'Sir Novell' included in the lyrical content of the 'National Anthem.' To the contrary, it is the kind in which people become afraid to speak to issues that involve 'Social Justice.' For instance, they are fearful of being seen by those positioned to wield and exercise power and authority. They are ever mindful of discriminatory and victimization practices. The most profound line however, is that which states; 'Gird your loins and join the battle, against 'Poverty.' He knew that where this exists, look out social problems. He knew that people like 'Senator Wigley George and his Grandson Gaston Browne' will fight for 'Social Justice.'
DIVESTMENT OF STATE ASSETS
The former will not support legislation that seeks to 'De-empower workers,' while the latter will not join multitude to 'Divest National Assets' (DNA). This shall never be part of their Genes. Today, from the quietude of his grave, and on the issue of 'Social Justice,' 'Sir Novell,' one of the nation's finest intellectuals, will also be speaking to his 'Grandson, Prime Minister Gaston Alfonso Browne.' He will remember the' Activist' role played by a 'Grandson.' In assisting in thwarting the efforts of those 'Attempting' to 'Divest State Assets,' he had done him proud [Observer February 16, 2010]. He will have also remembered one of those joining, brazenly breached the 'Picket Line,' thereby standing with 'Shop steward, Dave 'Beef' Joseph' and the employees that will have been facing redundancy and serious financial difficulties.
FIGMENT OF IMAGINATION
When people moved into 'Activism,' they will have been forced, either by issues that have impacted, or have potential to impact the lives of many. They may also have been driven by circumstance or situations they have seen as causing others social and financial miseries. Though not necessarily through 'Figment of Imagination,' those with foresight, may also have seen grievous consequences precariously dangling over the nation and people. Those vlogging and taking to social media will have had some good reasons for doing so. It needs no 'Rocket Science' to see that foremost among the achievable objectives are; (i) 'Bringing awareness to general public; (ii) Sensitizing the citizenry; and (iii) Inviting official attention to public administrators.'
GUARANTEES AND PROTECTION
It has been in the 'DNA' of people, driven by discontent, dissatisfaction, disappointment and frustration, in protesting against the administrative policies, legislative measures, though necessary for 'Social Control,' are invariably perceived as draconian and restrictive to the 'Fundamental Rights and Freedoms of the Individual.' Lack of knowledge of these, has cause people to believe that they have more 'Guarantees and Protection' than the average citizen. This is certainly not so.
JUDICIAL CONSEQENCES
Read carefully, one may learn that the Constitution provides that: 'REGARDLESS' of; (a) 'Race; (b) Place of origin; (c) Political opinions: (d) Affiliation; (e) Colour; (f) Creed; or (g) Sex.' The full enjoyment of any 'Rights and Freedoms' is subject to; (i) 'Respect for the rights and freedoms of others; and (ii) Respect for the public interest' [CO: 1981: Section 3]. The 'Activist' may find it restrictive only upon that which has the backing of law and for reasons as contained in the 'Constitution Order.' Therefore, the activist shall inform themselves of the provisions that states; (i) 'In the interest of Defence; (ii) Public safety; (iii) Public order; (iv) Public morality; (v) Public health; and (vi) Public revenue' [CO: 1981].
CALLOUS TALKER
Citizens shall know, that when the 'Law' has to be, or has been enforced, only 'Reasonable Justification,' may deny successful litigious proceedings against; (i) 'The Attorney General; (ii) Commissioner of Police; and (iii) The actual law enforcer.' A particular 'Freedom' that appears to have been infrequently given 'Respect' has been 'Speech.' While no one is muzzled, the 'Constitution' makes it quite clear for even a 'Dummy' to know that 'Talk as You Like,' imposes a duty upon the 'Callous Talker.' to show respect, but also 'Judicial Consequences' for expressions made recklessly with 'MALICE' intended to affect; (i) 'The reputation, rights and freedoms; and (ii) Private lives of persons' [CO: 1981: Section 12 (4) (a) (ii)].
STATE AND LAW
Irrespective of who enforced the 'Law,' before 'Charles Isaac, 'King Bold Face,' transitioned from this life, he knew that the Constitution Order' states that; 'The State is subject to the Law' [CO: 1981: Principle: D].  The provision that he seemed to have remembered most has been the Section stating; '…). His legal adviser was said to be 'Attorney-at-law, 'John Fuller.' It was gleaned that he advised him on the lyrical contents of his 'Social Commentaries.' Such legal services were 'Pro Bono.' He once 'Treasonably' sang to the Governor General, His Excellency 'Sir Wilfred Jacob; 'Get to hell out of Government House.' No other social commentator ever did. Both then knew not of their future meeting place.
COVID-19 DEADLY RAMPAGE
During the 'Deadly Covid-19 Rampage,' he argued against the punitive prosecutorial measures' frequently being implemented against nationals. He reportedly had concerns that 'In-Residence Visitors' at certain 'Hotel Resorts' were often seen in breach of the restrictive 'COVID-19 Regulations.' Revealing on social media what the 'Social Justice' activist 'J'Truth' reportedly heard of the attitude of some law enforcers.  With a resolve in video-vlogging offenders, he reportedly travelled to 'Hodges Bay.' This was said to be continuance of his 'Social Justice Activism.'
THE BUBBLE
He may not have been sufficiently informed that 'Tourism Ministry officials' had spoken to a 'Bubble,' Such 'In-Residence' allowed the visitors an exemption. Compliance would have been enforced when they were leaving the 'Bubble.' On a radio programme, he revealed part of a private discussion with his mother. He said that before leaving his home, 'I told my mother that I know I would be arrested' [Observer Radio: February 18, 2021]. Harboring such belief, he was indicating to his mother that he believed in 'Fatalism.'
STATE OF IRIENESS
Though 'J'Truth' was not a 'Rastafarian,' he was known to have practiced part of the 'Community's 'Rituals.' In an apparent 'State of Irieness,' he may have entertained thoughts that 'Jah' would order the administration to allow the citizens 'Freedom of Choice.' He made public 'Appeals' on social media for signatures to be affixed to a 'Petition.' These were against the; (i) 'Wearing of face masks in public; and (ii) Lifting of the State of Public Emergency.' Such 'Petition' could neither have been for submission to the 'Governor General, His Excellency Sir Rodney Williams.' He may have been reckless not to known that it was the 'Governor General,' acting on; (a) The advice of the Prime Minister;' (b) Declared the State of Public Emergency; (c) Resolved by Parliament; and (d) Published in the Official Gazette' to give legal effect' [CO: 1981: Section 20].
FAITH OR FATE
As angry citizens reportedly converged on the 'Hodges Bay Beach,' where it was reported that a fence had been erected near to cause impediment to 'Traditional Public Access,' 'J'Truth' wend his way to the locale. Clearly intent on either testing 'Law enforcement vigilance, faith and resolve or to understand the difference between 'Faith and Fate. Embolden by a 'Spirit of Defiance,' he seized the opportunity to position himself at the 'Hodges Bay Beach.' When 'J'Truth' purposefully journeyed from his home to see video-tape and vlog. It appeared that he either wanted to observe the attitude of law enforcers or the treatment being dished out to nationals by people who believe the 'Beach is theirs. Clearly, they did not listen to 'Barbadian social commentator, 'Mighty Gabby' when similar attempts were made in Barbados' [The Beach Is Mine: YouTube].
FEAR OF RODENTS
Now, as far as conformity to the 'Law' is concerned, 'J'Truth' appears not pretend or feign ignorance of it. As far as the 'Government Printery and Prison,' were concerned, these are located too close to each other for his comfort. Possessing the 'Spirit of Discernment,' he had no desire to visit nor reside in them. As far as the 'Penitentiary' was concerned, he was fearful of 'Rodents.' He was aware that Prison was said to have been infested with two species' [ANR: October 9, 2019]. He knew that some have 'two-legs' and some have 'four-legs. 'He had heard that they possess and usually display very dangerous traits.
PRISON AND RATS
The 'Social Justice' activist, neither desires a residential term, nor room and board at 'His Majesty's Prison (HMP). Therefore, in or out of a penitentiary, 'No Rats' will be allowed to put their legs on his body or his toes. He was aware that these rats do 'Break out of Prison.' Some reportedly went to shop for 'Phones- Smart or Stupid,' while some went across to the 'Government Printery.' These were accused of destroying 'printed books and wires 'Printing press wires.' And that he will not be used as 'Rat Bait.' Contrasting the bawdy preference of the 'Mighty Sparrow,' he prefers a 'Cat to Scratch,' than 'Rats to Bite' him. Thus, no 'Prison Rats,' man or animal, shall fight for his body or gnaw his toe. 'J'Truth' prefers to go video-taping, sea-bathing and pedicure by 'Stansha.'
CUNNING AS A FOX
In a previous announcement on social media, 'J'Truth' invited members of the public to a 'No Mask Wearing Petition,' to be signatories to the 'Petition. The exercise was to be carried out at the 'Sir Vere Cornwall Bird's Bust' at Market Square' [St. John's: Antigua]. In real time video streaming, he was observed in conformity. Conscious of the 'Hawk-Eyed Vigilance' of Law enforcement,' on 'Live Streaming,' he could be seen and heard saying; 'I know they want to lock me up; So, let me put on my mask.' Before alighting from a motor vehicle, he was seen adorning his face with a black mask. 'Unobstructed, unhindered and unmolested' by Law enforcers, went about his lawful business encouraging members of the public to sign a 'No Mask Wearing Petition.' This reveals another side of his personality- 'Cunning as a Fox.'
CHARACTER AND REPUTATION
Since the 'Activist Video Vlogger's objective is primarily to inform or bring awareness or to sensitize general public, administrators of public affairs, and by extension members of the wider society, then he shall; (a) 'Endeavor to refine his language; (b) Build character; and (c) Develop a reputation for 'Truthfulness.' Additionally, he shall seek to build credibility and have integrity.' None may deny, that likened to 'Vloggers' elsewhere, he has brought public awareness to developments that have started or observations of developments in progress.
CONCLUSION
It shall do 'Ameen Dias 35,' Activist and 'Engineer for Social Justice,' to endear himself to those who believe he is, but a 'Social Outcast; Introvert; Obstructionist; a Saboteur to progress; and an Enemy of the State.' Social Justice Activist, 'J'Truth has been to many of his social media followers,' what the musical sensation 'Burning Flames' were to 'Young Street Revelers.' It appears that he has been 'Chosen' as their 'Idol,' for this young, 'angry' Generation' [Makeda Mikael].  Though he might just be right about whatever made him, and whatever he believes he was made from, the 'Video Vlogger,' likened to any other 'Social Justice Activists,' would have played his chosen societal role. Likened to the notable singer/entertainer, 'Frank Sinatra' [I did it My Way: 1969], 'J'Truth,' with some variation, may wish to ask; 'What is a man, …What has he got, but naught: …Not to do the things he truly feels would bring about 'Social Justice' for those, whose lives now seem submerged in despair and complete misery. Many now seen inescapably trapped by 'Chronic Poverty.' Unfortunately, these cannot be 'Videographed and Vlogged.; Could this now lead to the 'Destruction of their Soul and Nation? [Makeda Mikael]. ***
CLICK HERE TO JOIN OUR WHATSAPP GROUP