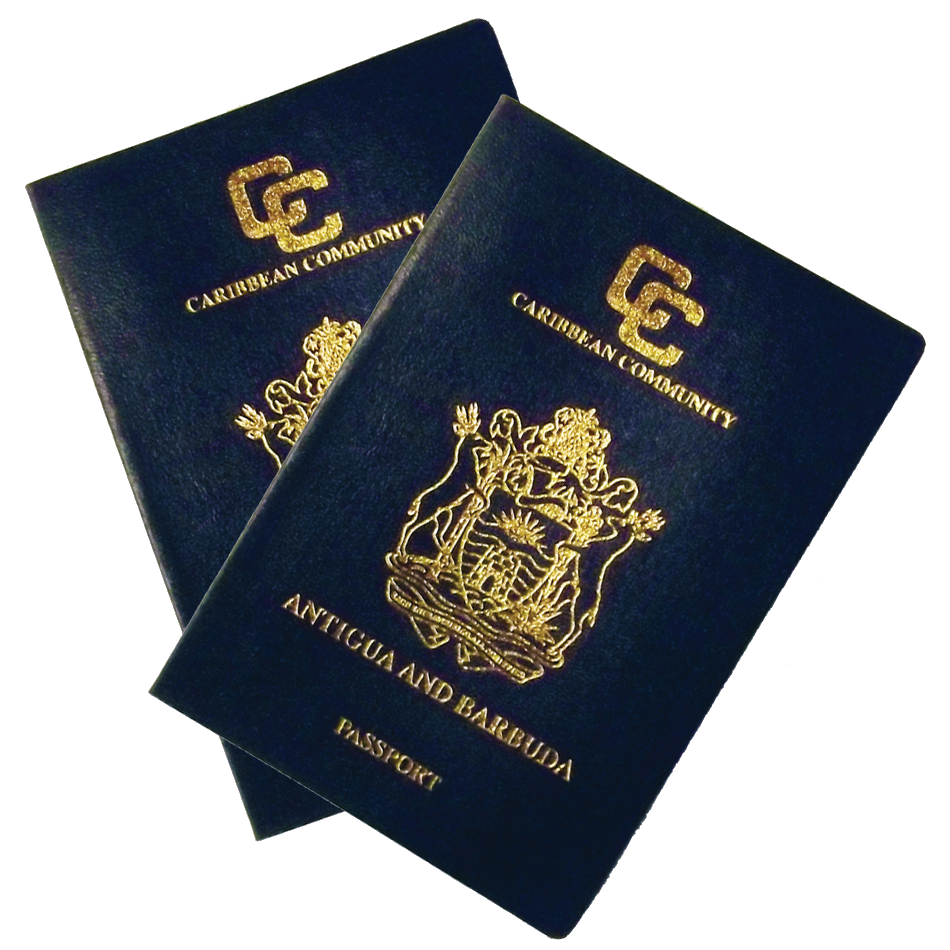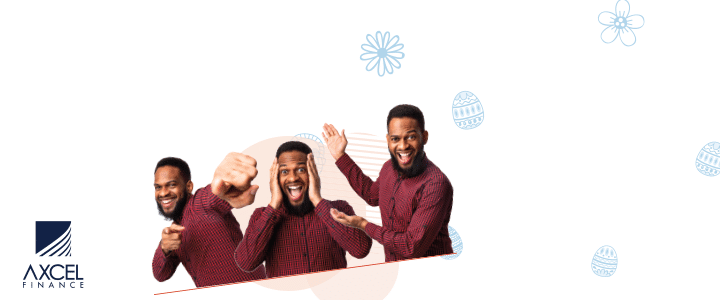 Caribbean nations ravaged by recent hurricanes are selling citizenship at dramatically discounted prices in an effort to raise emergency funds, sparking concerns that the programmes may be vulnerable to abuse, according to reports here.

Past scandals involving Iranian-born individuals buying St. Kitts and Nevis citizenship to evade sanctions and invest in the US highlight the potential vulnerabilities of citizenship-by-investment programmes — which have been branded "passports for sale," reported NBC News on Saturday.
In some cases, those prepared to pay US$100,000 or more for citizenship don't even need to travel to the country before getting the documentation, the US television network said.

It said some experts worry the scramble to pay for hurricane-relief efforts could make authorities more inclined to approve would-be citizens and result in laxer vetting practices.

Five Caribbean nations currently offer citizenship in exchange for either a one-off contribution to the nation or an investment in a designated sector, such as real estate and many of those countries' passports allow visa-free travel to the European Union.
"It's fairly clear these programmes are being exploited by all sorts of people with something to hide – whether that be tax evaders, terror finance operatives, drug cartels or corrupt oligarchs, you name it," said Emanuele Ottolenghi, a senior fellow at the Foundation for the Defense of Democracies, a right-leaning Washington, D.C.-based think tank. "You need cash in hand and it's a pretty straightforward process which doesn't take that long."

Hurricanes Irma and Maria tore through the Caribbean last fall, devastating dozens of islands,  including several where citizenship-by-investment is an option.


In September, it said St. Kitts and Nevis set up a "hurricane relief fund," which allows foreigners to contribute US$150,000 in exchange for citizenship.

The programme, which is open until the end of March, is US$100,000 cheaper than the country's previously lowest-priced citizenship-by-investment offer.

Antigua and Barbuda then followed suit, halving its programme's basic contribution from US$200,000 to US$100,000, according to Sir Ronald Sanders, the country's ambassador to the US.

Grenada also lowered the price of one its routes to citizenship, according to Henley and Partners,  a consultancy firm which specializes in citizenship and residency-by-investment.
However, St. Lucia and Dominica's single-applicant investment costs both remained at US$100,000.

Peter Vincent, a former US Department of Homeland Security official, warned that strong background checks carried out on behalf of the Caribbean countries were essential to prevent criminals from obfuscating their true identities and obtaining passports, according to the television network.
He said that could potentially allow them to use the travel documents to get to the United States.

Vincent, according to NBC, said that during his time working for the US Department of Justice in Colombia he knew that narco-traffickers and members of the FARC guerrilla group were "actively and aggressively" trying to obtain Caribbean passports to evade the law.
"The move to lower prices will undoubtedly decrease the amount of money available to conduct proper due diligence," Vincent said.

Ottolenghi agreed that the cheaper costs raised questions.
"There is a risk they will cut corners when there is less margin for revenue, potentially spending less on due diligence and investigating each case, making citizenship available to more people who shouldn't have it," he said. "This race to the bottom is not good."
But Caribbean islands and brokering firms dismissed concerns that the standard of background checks will slip as prices fall, pointing to the fact that there are separate due diligence fees on top of the base cost of citizenship, NBC News reported.
"There's been a big shift recently on the amount of emphasis they [countries] put on due diligence," said Paul Williams, chief executive officer of La Golden Visas, a citizenship-by-investment consultancy firm.
Williams said he thought vetting was tougher than ever before in the industry.
He also clarified that while applicants need to visit Antigua and Barbuda, the other four countries don't require you to step foot on the island to obtain citizenship-by-investment, according to NBC.
It said Sanders stated that Antigua and Barbuda "strictly adhered" to its vetting system, which consisted of four stages, though he cautioned that there was always a chance that someone of "doubtful character" could slip through.
He added that it wasn't in any country's interest to sell citizenship to undesirable applicants because it could jeopardize visa-free travel arrangements with other countries — a key selling point of the citizenship programme.
"If they were given to people of dubious quality or a criminal nature, then the entire program is brought into question," Sanders told NBC.
But, in June, NBC said the Canadian government announced that after assessing the integrity of Antigua and Barbuda's travel documents, it had decided that the country no longer meets its criteria for visa exemption.
It wasn't the first time the integrity of Caribbean travel documents has come under fire, NBC said.
It said that, in 2014, "St. Kitts and Nevis was pressured to revoke thousands of passports after it was revealed that there was no mention of place of birth or whether the holder had changed their name on the documents — meaning applicants would have the chance to effectively create a new identity."
In February of that year, the US Department of Treasury sanctioned three Iranian nationals for evading US sanctions. All three held St. Kitts and Nevis passports, according to Ottolenghi.
Three months later, the US — which offers its own residency by investment programme starting at US$500,000 — issued an official warning to financial institutions that foreign "illicit actors" had obtained St. Kitts and Nevis passports to evade American sanctions, NBC said.
The statement said it believed that several Iranian nationals had been issued a St. Kitts and Nevis passport, despite government assurances that all Iranian nationals were suspended from participating in the program.
By November, Canada had revoked St. Kitts and Nevis citizens' right to visa-free travel to the country, NBC said, adding that, the following month, St Kitts and Nevis recalled  all passports issued without the key information included.
While the government of St. Kitts and Nevis did not respond to request for comment, NBC said recent promotional material for its hurricane relief program said the nation "adhered to the strictest due diligence parameters, ensuring only applicants with the highest moral character need apply."
NBC said Sanders was critical of St. Kitts and Nevis' decision to cut the cost of citizenship, claiming his country had little choice but to follow suit.
"We're depriving ourselves of revenue," Sanders said, noting that citizenship-by-investment accounts for some 20 percent of Antigua and Barbuda's gross domestic product (GDP).
"Dropping prices doesn't necessarily mean you get more applicants, that's the gamble that St. Kitts took," he added. "This race to the bottom is not good. We don't have the money to rebuild the place with the speed that the residents would like."  
Earlier this week, Citizenship Invest, a market leader specialized in the fastest citizenship programmes to legally obtain a second passport, said that high net worth families and residents in the United Arab Emirates (UAE) contributed to over 70 percent increase in demand for second European and Caribbean nationality in the fourth quarter of 2017.
The top three nationalities that contributed to this spike in demand are Yemenis with 31 percent, followed by Syrians by 15 percent, and Lebanese by 8 percent, according to Arab News, the Middle East's leading English Language daily.
It said on Monday that the increase in demand is also attributed to the latest amendments in the citizenship legislation of countries like St. Kitts and Nevis, Dominica, and Antigua and Barbuda.
"The amendments decreased the application costs by 50 percent, which have made it a much more accessible process," Arab News said. "Obtaining a European or a Caribbean passport has become a crucial requirement for high net worth individuals.
"These passports provide people in the region with a sense of comparatively more security for their families and businesses, as well as freedom of movement," it added.
Veronica Cotdemiey, chief executive officer of Citizenship Invest, said: "We have been seeing a great increase in the number of families applying over single applicants.
"The main reason is that countries like St. Kitts and Nevis, and Antigua and Barbuda are accepting a family of four members for around SR500,000 (US$133,400) when only two months ago the same would have cost over SR1 million," she added.
All the countries that have a fast-track citizenship by investment program offer a passport that allows a visa-free entry into 146 countries, Arab News said.
It said these countries include nations under the Schengen zone as well as the UK, China, Singapore and Russia.
"Caribbean countries also have strong ties with the Gulf Cooperation Council (GCC) countries, which makes their passports very popular among Middle Eastern investors," Arab News said.
Citizenship Invest claims that it is one of the "oldest most reputable companies within the Citizenship by Investment industry and holds the strongest credentials."
Advertise with the mоѕt vіѕіtеd nеwѕ ѕіtе іn Antigua!
We offer fully customizable and flexible digital marketing packages.
Contact us at [email protected]