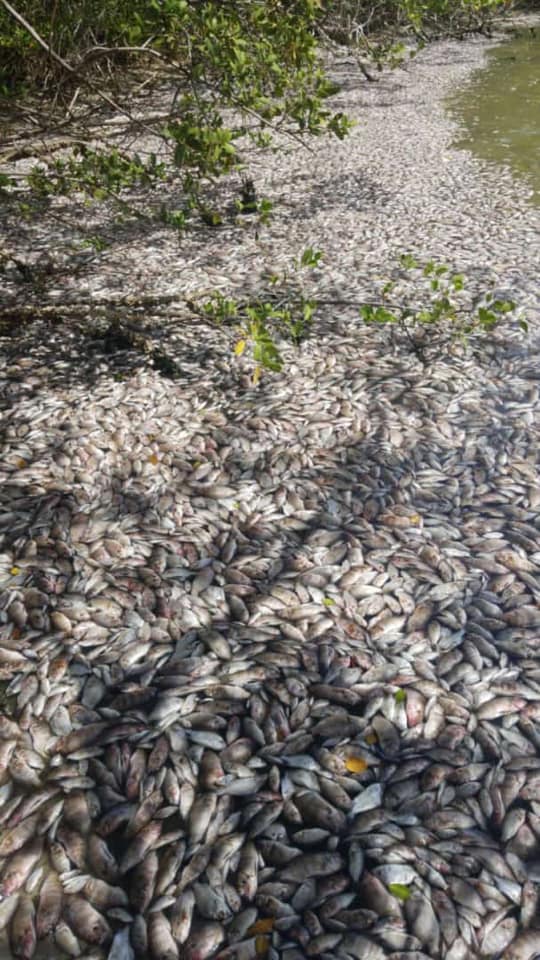 Hundreds of dead fish are floating in Darkwood pond and saturating its banks.
Environment Officer at Department of the Environment Daryl George says the Department has been notified and an investigation will begin as soon as next week.
This isn't the first time Darkwood Pond has seen this occurrence.

It happened in June of 2019 and test revealed low oxygen levels in the pond water.
It can also be attributed to an increase in algae bloom and heavy rain run offs that stirs up water in the pond.
Chief Health Inspector at the Central Board of Health Sharon Martin says once clearance is given by Department of the Environment, a clean-up of the area will begin.
(STATE MEDIA)