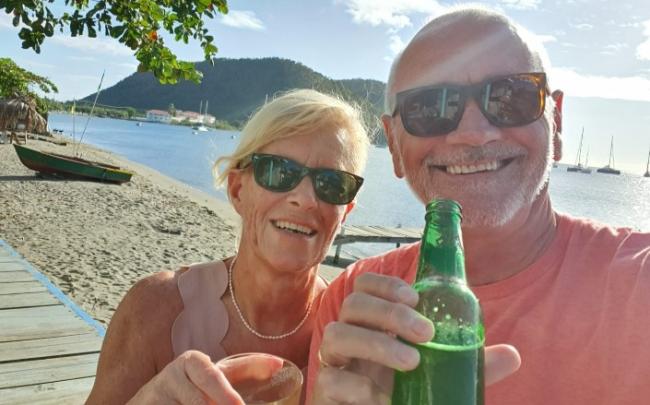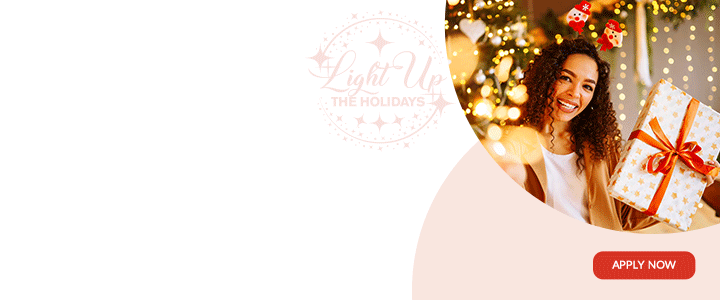 WHEN North Berwick's Lynda and Steve Dalgleish departed on an 18-month sailing adventure around the world, they had no idea what would await them on their journey.
The couple, from Melbourne Place, set off on their trip to kickstart their retirement in May last year from Roda de Bera, near Barcelona, on their newly bought 38ft-long catamaran Blue Tattoo (pictured below).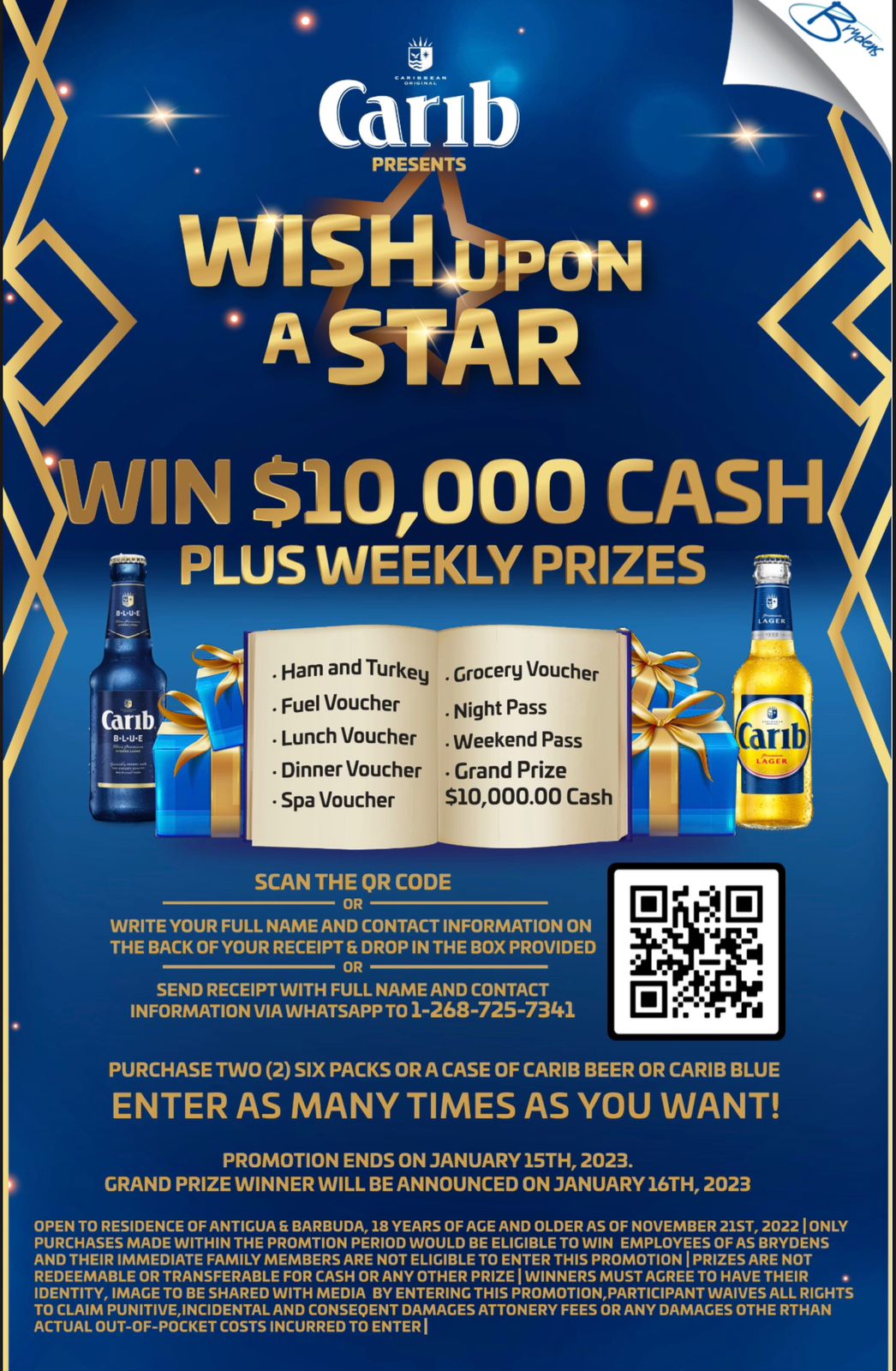 They had no sailing experience, so 63-year-old Steve, who owned a web analytics business, completed a three-month intensive course sailing monohulls in Gibraltar; Lynda's only experience was a competent crew certificate from a week's family sailing holiday.
Lynda told the Courier: "I signed up to the journey not for the sailing but for the chance to see the world and experience places and cultures we might only get to by boat – and what was the worst that could happen?
"Nothing could have prepared us for the adventure that lay ahead, but we'd done it – given up our jobs, left our family and friends behind, rented out our lovely home in North Berwick and taken ownership of a shiny new boat, ready to sail round the world until we got homesick or our money ran out."
Between April and October last year, they sailed 4,000 miles around the Mediterranean.
After two days of sailing the Balearic Sea and 20 miles from their first destination, the port engine cut out as it ran out of fuel.
Lynda said: "Luckily, on a catamaran you have two, but as we approached the very tricky entrance to the port, our second engine cut out, leaving us drifting helplessly towards the rocks.
"While I called the port trying to get help, Steve began shouting in broken Spanish to an unsuspecting fisherman who came to our rescue, swiftly joined by several other sailors in their dinghies who bumpered us to safety – an exciting start to our new life at sea."
After suffering through lightning strikes and unpredictable wave patterns, Steve set off to cross the Atlantic on November 24 with three crew, all good friends from North Berwick and one a more experienced sailor, as part of the Atlantic Rally for Cruisers (ARC).
The Atlantic Rally for Cruisers crew in Las Palmas, clockwise from back left: Steve Dalgleish (captain), Steve Street, Jonny Hall, Mandy Devine, Caitlin Street and Lynda Dalgleish
Lynda went home to North Berwick and flew over to meet Steve and the crew in the Caribbean.
They arrived in St Lucia on December 15 after 21 days at sea and then set sail around the Caribbean, spending Christmas there with son Adam and his girlfriend Stacey.
The couple had travelled 10,000 miles and visited 19 countries before they became stuck in the Caribbean when coronavirus hit and lockdown began in March.
The couple were off the coast of Antigua at the time and soon became faced with the stark reality that they were stuck in Antigua with no way out.
A £6,000 machine that turns salt water into fresh water, which the couple bought in Italy, and a huge stash of emergency dried and tinned food onboard soon became their lifeline.
It was thanks to a local Antiguan woman, Nadine (pictured below), and a local fisherman that the pair were able to have a supply of fresh food and get their clothes washed.
Lynda, 62, former marketing manager at North Berwick's Scottish Seabird Centre, said: "Every island locked down very fast and the normally busy island of Antigua where we were became like a desert island.
"Tourists had flown home and locals were indoors. Everything was shut and the bay was empty.
"The challenge for us was that everything was locking down and there were no facilities. We were trapped and I suddenly felt so far away from home and family.
"I was emotional about it as I saw everything closing down and it was terrifying for us. I was worried about having no fresh food and whether the island was going to get any supplies, or how long this was going to go on for.
"But our immediate challenge was to find a safe anchorage and try to provision before the 24-hour curfew was imposed. The penalty, a 5,000 dollar fine or six months' imprisonment, was carried through on a group of sailors flouting the restrictions."
They managed to find a sheltered area in Carlisle Bay (pictured below), spending 75 days in lockdown there.
Lynda said: "Thankfully, more yachts came; there were about 12 of us and we all pooled our money and set up a daily radio net and a WhatsApp group to keep in touch.
"I dived off the boat, swam ashore and met a lovely local woman called Nadine who started leaving lots of fruit and vegetables on the beach for us and we would dive off each day to collect it.
"We also found a local fisherman, who brought us fish and lobster.
"Everyone helped each other and I have never known anything like it. If it wasn't for that attitude, I don't think we would've got through that time so easily.
"The friendships we've built up with people have been amazing.
The beach at Carlisle Bay
"For us, it was the uncertainty [that was hardest] – not knowing how badly we would be affected if we got ill, with very little healthcare on the island.
"In short, it was an unforgettable experience on a beautiful, welcoming island. The Caribbean thankfully fared better than most with Covid-19 and is starting to open back up again."
The view from the yacht at Carlisle Bay
Three months later and lockdown was not the couple's only worry: hurricane season was upon them and they made the decision to sail south, which Lynda said was terrifying and frightening.
But authorities at Trinidad and Tobago did not let the couple within five miles of the island.
They successfully applied to seek shelter in Grenada (pictured below), quarantining for 14 days and completing a Covid test before they could venture onto the island in search of food.
However, weeks later, seven tropical storms had been recorded, with the last turning into Hurricane Gonzalo and it was on course to directly hit them, so Lynda and Steve sailed into a hurricane hole, a sheltered piece of water surrounded by Mangrove swamps, dismantling sails and storing movable objects.
Thankfully, the hurricane was downgraded to a tropical storm and changed course to Trinidad.
Lynda and Steve's boat in Grenada
The couple have now arrived in Curacao and plan to stay there until the end of hurricane season in November before moving north towards the Bahamas.
They will then go around the Caribbean and to Florida, selling the boat and flying home next spring.
Lynda said: "I can't see what it will be like to not have the boat but it is the only way we can afford it.
"We really miss North Berwick: it's a wonderful place to live and we miss our family.
"It just makes you feel very far away but the experience is one I couldn't have imagined, it's been incredible and we've met the most incredible people.
"Going back will be very difficult – you get fond of this kind of life."
CLICK HERE TO JOIN OUR WHATSAPP GROUP