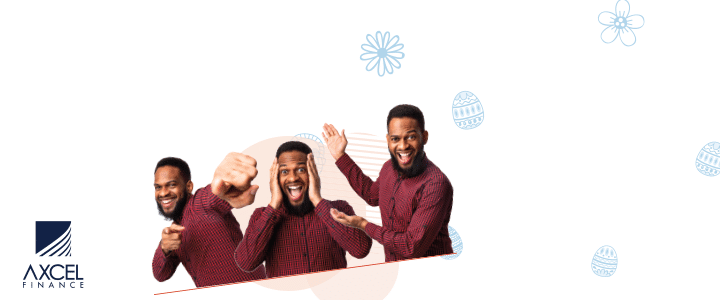 Cryptocurrency is a widely used mode of payment for the online purchase of products and services and many other purposes as well. People who are interested in using a more modern and safe way of payment often prefer cryptocurrency over conventional currencies.

Some of the most widely used cryptocurrencies around the world are:-
Bitcoin
Litecoin
Ethereum
Cardano
Polkadot
Nowadays, social media has given a rise to a new kind of cryptocurrency known as Meme coins.

Meme coins are a type of cryptocurrency that was created from an internet meme. Meme coins are very high in supply. Sometimes the supply of meme coins is unlimited. They will have millions of units in circulation.

Some of the most widely used meme coins around the world are:-
Dogecoin
SHIBA INU
Dogelon Mars
Samoyed coin
Mona coin
One of the latest meme coins or meme currency is the Floki coin. Floki coin or Floki Inu is a dog-themed meme currency https://www.floki.com/ Apart from being known as a meme coin, Floki Inu calls itself a "movement." The meme coin got its name from Elon Musk's Shiba Inu. They got so popular that a huge number of investors desired to buy Floki coin.

What Is The Working Method Of Floki Coins?


The Floki currency was released on the ETH blockchain. Along with ETH, it is present on the Binance Smart Chain too. Due to this, Floki Inu provides the multi-chain protocol feature.

Top 5 Features And Characteristics Of Floki Coins

Each trade done by the Floki currency charges some fees which go towards the development and marketing groups of the currency. These fees will be utilised for many various purposes like new upgrades in Floki coins, donations, etc.
Floki coin holders can get rewards through their tokens. The holders gain four per cent rewards on the Ethereum and Binance Smart Chain. Based on future developments, the reward % are subject to change. Along with that, if there is a reduction in circulating supply, there will be a rise in the demand for the currency and its cost as well.
Floki is a cryptocurrency well-known to provide real-world usage. Floki can be utilized to buy commodities from a variety of different stores. The currency users are enabled to make payments for tangible goods on the XCUR platform.
The Floki Inu ecosystem contains a variety of non-fungible portals. Some of the most common portals are Floki Diamond-Hands non-fungible portal, Flokitar, Floki Inu Ruby non-fungible portal, etc.
Floki Inu provides access to both Ethereum and Binance smart chains.
A 1:1 switch through the Ethereum-Binance smart chain bridge is possible for Floki coin users. Also, the transaction taxes are not taken during the switching procedure.
How To Buy Floki Coin?

Since Floki coins are so prominent and so much in demand, you must be wanting to know about the simplest way to buy Floki coins. That's why here is a step by step guide on how to buy Floki coin.
Step 1

To buy the Floki coins, you will have to initially purchase one of the major cryptocurrencies. For this purpose, you will have to buy Ethereum. Uphold.com and Coinbase are some commonfiat-to-crypto exchanges.
Step 2

After getting done with the KYC process, a mode of payment will be asked. For this purpose, either debit/credit card or bank transfer can be used. Once you are done with that, select the 'Trade' button at the top left and select ETH and confirm the transaction.
By doing this, you have done the crypto purchase.

Step 3
Floki is an altcoin. Due to that, we have to transfer the Ethereum to an exchange that Floki can be traded. For this exchange, we will use Gate.io. It is a prominent exchange to trade altcoins. It also has a huge number of tradable altcoins pairs.
Step 4
You are required to finish another KYC process as per the exchange policies. Once that takes place, you will have complete access to your exchange wallet. On the right, an Ethereum address will be visible. Select the 'Copy Address" option.
Go back to Coinbase, in your portfolio page select ETH and click 'send.'Under the recipient field, paste the wallet address. Select 'Send' to proceed. In your email, select the confirmation link, and the coins will be on their way to Gate.io.
A confirmation notification from Gate.io will be sent to you after the Ethereum arrives. You are now all set to buy Floki coin.
Step 5
Head to Gate.io and go to 'Exchange'. In the right column, a search bar will be visible. Select 'ETH' and type in 'Floki'. You will see a FLOKI/ETHEREUM pair. Select it. A price chart of the pair will be made visible on the screen.
A box with 'Buy Floki' appears below it. In the box, select the 'Market' tab. There is an option for you to either type in the amount or select the part of your deposit you wish to spend on purchasing. After selecting what you prefer, click on the 'Buy Floki' option.
That's it! You have officially purchased the Floki coins.
Thus, as seen above, it is extremely easy and simple to buy Floki coin. All you have to do is follow the above-mentioned steps and boom! You will be a proud owner of one of the most popular meme coins in the world.
It is worth spending money to buy the Floki coins as they providemany benefits and are the trendiest of them all. Keeping your Floki coins safe from all kinds of threats is a piece of cake by keeping them in various hardware wallets designed especially for this purpose.
In The Light Of This Information
Floki coins are surely some of the most fun and exciting cryptocurrency you will ever come across. If you consider buying conventional cryptocurrencies a bit intimidating. Or if you just want to have some fun buying them, then Floki coins are surely the best match for you!
Advertise with the mоѕt vіѕіtеd nеwѕ ѕіtе іn Antigua!
We offer fully customizable and flexible digital marketing packages.
Contact us at [email protected]