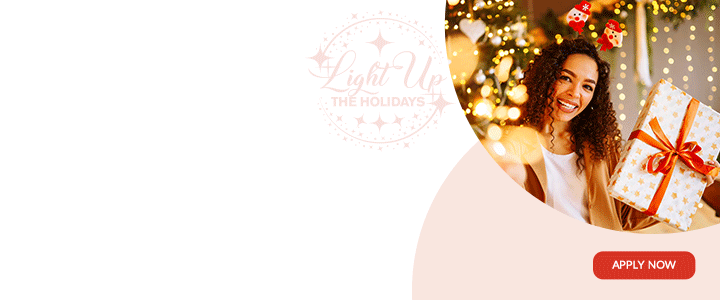 (www.westerninvestor.com)

A B.C. company's ultra-luxury resort in one of the world's most sought-after destinations is ensnared in an international legal battle between the site's former U.S. owner and the government of Antigua.
H.M.B. Holdings Ltd. (HMB) claims Vancouver-based Replay Resorts Inc. conspired with the Caribbean country's government to expropriate, at a steep discount, a multimillion-dollar waterfront property owned by HMB.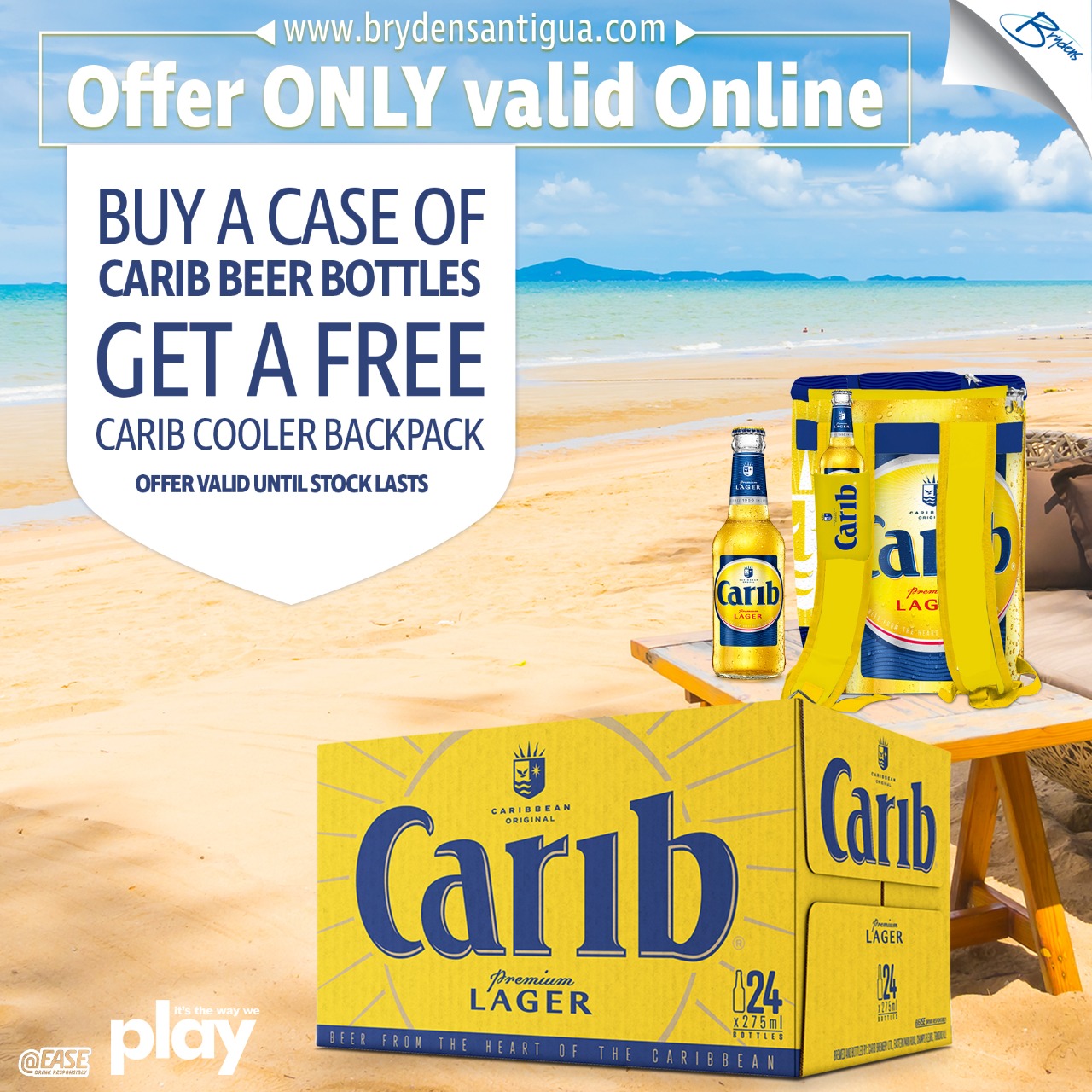 Millions are at stake for both HMB and Replay. The former claims the government of Antigua has yet to fully compensate it for the land it seized and that Replay conspired to deprive it of that compensation. The latter said HMB's conspiracy claims have frustrated Replay's ability to finance its plans for Half Moon Bay – a resort that has been called "best for billionaires," with a five-star Rosewood hotel and villas and pavilions replete with plunge pools and private cabanas.

Replay, which was founded in 2007 by former executives of Intrawest Corp., has also blamed ongoing legal issues for challenging its efforts to market and sell exclusive seven- and eight-figure residences and beachfront lots to high-net-worth jet-setters.
Natalia Querard, HMB's managing director, has launched legal proceedings in Canada, the United States and Antigua in an attempt to recover the millions HMB is legally owed by the government of Antigua, which expropriated HMB's lucrative Half Moon Bay property in 2002.

Fifteen years after losing the land, HMB launched a lawsuit against Replay for punitive damages and a declaration that Replay has been "unjustly enriched" through its alleged conspiracy with the government of Antigua. Replay filed a counterclaim for punitive damages and a permanent order barring HMB from seeking any relief in the B.C. Supreme Court against Replay.

Querard also sought a garnishing order against the government of Antigua, and applied for a pre-judgment garnishing order against Replay, which reportedly bought the land from the government for US$23 million in 2015.

A B.C. judge granted a $30.2 million order against Antiguan Replay subsidiary Freetown Destination Resort Ltd. by default, when the government of Antigua failed to respond to HMB's claim.

"That's the crux of it. How do you collect from a government that ignores its own laws?" Querard told Business in Vancouver by phone.

Not one of HMB's or Querard's conspiracy claims has been tested in court. One of HMB's lawyers confirmed in late August that the company's conspiracy action has been dismissed but the decisions related to the action are under appeal. He said those will likely be heard in 2020's first quarter.
A trial is scheduled for 2021.

In a written statement emailed to BIV through a lawyer at McCarthy Tétrault LLP, Paul Jorgensen, the chief financial officer of Replay Management Ltd. – Replay Resorts' parent company – said the B.C. Supreme Court has upheld Replay's right to sue Querard personally for damages that result from HMB's lawsuit.
Jorgensen claims HMB's allegations intend to cause harm to Replay and maintains that HMB's litigation over compensation with the government of Antigua "has nothing to do with our company."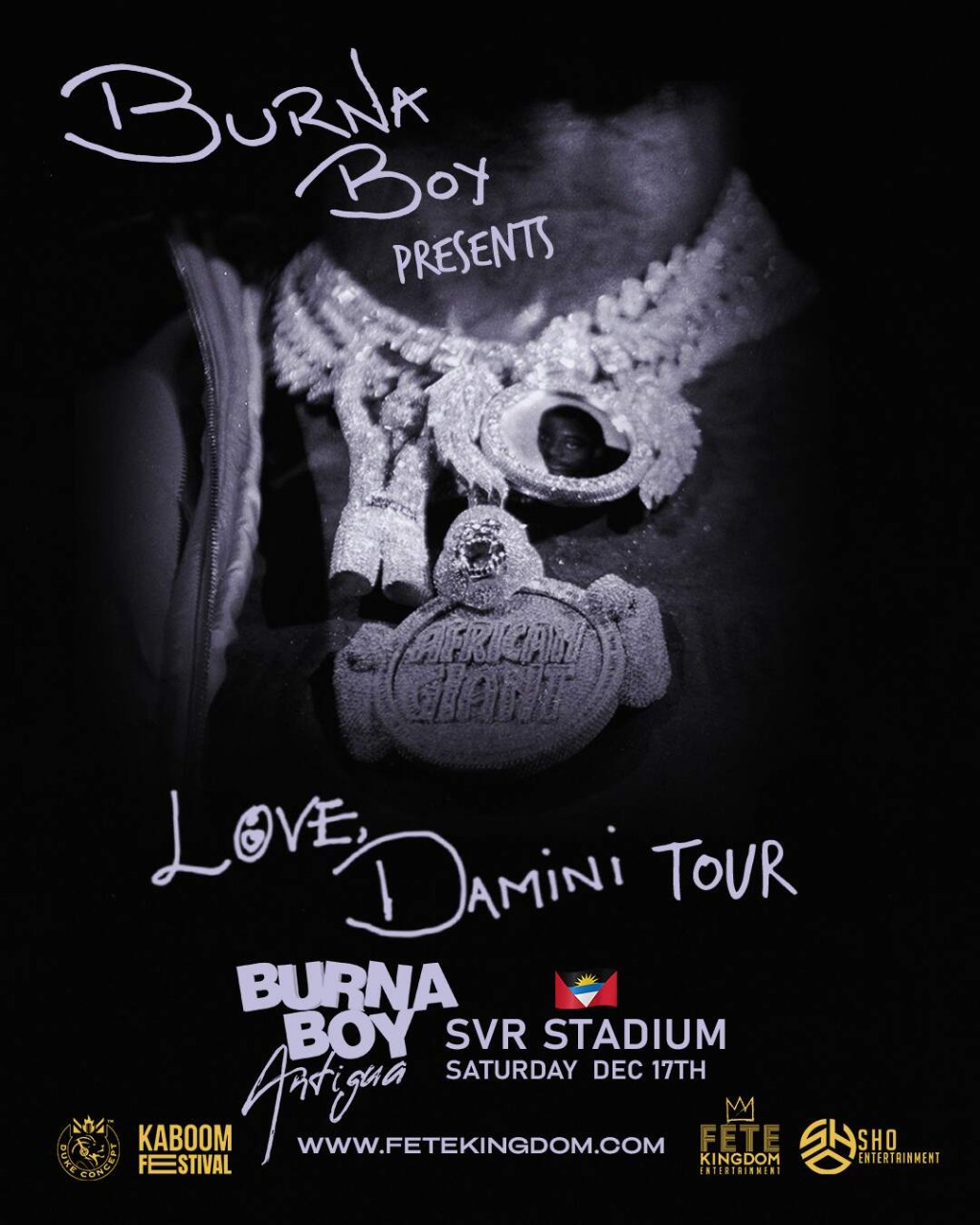 "Replay is known worldwide as leaders in destination creation and real estate development, and we will vigorously defend against these baseless allegations," the statement reads.
The resort at Half Moon Bay is Replay's first project in Antigua, according to its website, which features eight other properties in destinations that include Hawaii, Arizona and Mexico.
The company was co-founded by Joe Houssian, who serves as chairman, and Michael Coyle, who serves as CEO. Houssian founded the resort operator Intrawest, which owned a number of ski resorts, including Whistler Blackcomb. The company was sold to Fortress Investment Group LLC in 2006 for $2.8 billion. Coyle also worked at Intrawest as the company's chief strategy officer, as did at least three other individuals on Replay's executive team.
Replay Resorts and Freetown Destinations, a named defendant in HMB's lawsuit, filed their counterclaim against HMB and Querard in May 2017. It alleges they entered into an unlawful conspiracy to cause harm to Replay and its business partners.
HMB and Querard deny the allegations.
Battle for the bay
Hundreds of pages of court documents outline different stories of how a secluded bay once frequented by political and popular royalty, including the Kennedy family, the heiress to the Mellon family fortune, Audrey Hepburn and Elton John, came to be a B.C. company's next ultra-luxury resort development.
Querard's version of events dates back to 1995, when Category 5 Hurricane Luis destroyed her 108-acre property on Half Moon Bay in September of that year. A month later, according to one of Querard's affidavits, the then-prime minister of Antigua "offered to broker a sale of the property to R. Allen Stanford" – a U.S. financier who, according to Querard, "was known as a real estate developer and international banker, having extensive business and political connections in Antigua, lending millions to the Antiguan government."
HMB refused to sell the property. It made at least three attempts to refinance the land for redevelopment – efforts that Querard said were "sabotaged" by the government. In 2002, the Antiguan government passed a resolution to acquire the Half Moon Bay property for a public purpose, which it has the authority to do under the country's Land Acquisition Act.
An October 2016 affidavit from Querard states that around the same time, Stanford flew golf course designers from Nicklaus Design to Antigua to survey the property.
HMB contested the expropriation, but the government's decision was upheld by the country's highest court in 2007. It also ruled that the government had to fairly compensate HMB for the land within a reasonable amount of time.
Stanford, meanwhile, reportedly presented a vision to the government's cabinet about his development plans for the property in 2007. His involvement, however, ended abruptly in 2009 when U.S. authorities charged him with operating a multibillion-dollar Ponzi scheme. He is now serving a 110-year sentence in a United States federal prison.
By the end of 2015, the Antiguan government had found a new buyer for the land it had acquired years earlier.
In December of that year, it announced it was selling the property at Half Moon Bay to Replay Destinations Ltd. for a reported US$23 million.
That amount, along with the value of the property, has been the subject of protracted litigation. It falls below what the government of Antigua legally owes HMB, according to Antigua's highest court. In 2014, the Judicial Committee of the Privy Council set the property's value at US$26.6 million, which the government is legally required to pay to HMB, along with what now amounts to millions of dollars in interest.
Querard said Replay paid HMB US$16.5 million toward the amount HMB is owed by the government.
With more than US$20 million owing at the time, Querard said she began to explore her legal options outside of Antigua, and in 2016, she retained legal counsel in the U.S. and Canada.
A luxury resort "best for billionaires"
As HMB proceeds with its efforts to have its case heard in B.C., Replay has proceeded with developing its piece of paradise thousands of kilometres away.
Its vision is an ultra-luxury resort the Sunday Times has called one of the world's 10 best new resort developments – one "best for billionaires," given its cost.
The resort is slated to include a five-star Rosewood hotel and more than 40 Rosewood-branded residences, which are reportedly priced between $3.5 million and $15 million. Replay is also selling 10 plots of beachfront land for between $10 million and $25 million each.
Conservatively, land sales alone from the 10 individual lots would earn Replay $100 million.
"You can say it's expensive," William Anderson, CEO of Half Moon Bay Antigua, is quoted as telling the Telegraph. "We couldn't find anywhere in the Caribbean where you can buy on a beachfront like Half Moon Bay."
The resort will be built on the property formerly owned by HMB and property acquired from the estate of Bunny Mellon. Anderson told the magazine Hospitality Design that both parcels became available at the same time "through an extraordinary set of circumstances."
Anderson and Half Moon Bay Antigua did not return interview requests from BIV.
B.C. court documents show that Replay was laying the groundwork for business operations in Antigua prior to the deal it struck with the Antiguan government in December 2015.
According to an affidavit from Replay Management CFO Jorgensen, Replay made an unsolicited offer to the government of Antigua in 2013, which was initially rejected.
According to an affidavit sworn by Querard, Jorgensen sent a letter in May 2014 consenting to the incorporation of four companies in Antigua that would be involved in the development and management of a resort.
The companies include Replay Destinations Ltd., whose sole initial director was Gilbert Boustany, who serves as Antigua and Barbuda's ambassador to the United Arab Emirates. He is reportedly the cousin of former Antiguan trade and investment minister Asot Michael, who resigned from cabinet last year after being detained in the U.K. over his connection to a billionaire accused of bribery.
According to a 2002 article in the Wall Street Journal, Michael was the chief of staff of then-prime minister Lester Bird. The article states Michael told parliament that Stanford was a "prime candidate to acquire [HMB's] property," that he called Querard an "enemy of the state" and that he publicly declared: "No white woman can be allowed to own such a property."
Boustany was also the sole initial director of Replay Destinations Development 1 Ltd. and Replay Destinations Sales Ltd., and was later replaced by Jorgensen and Replay executive David Hill in both instances.
Replay Destinations Sales, according to Querard's affidavit, changed its name to Half Moon Bay GP Inc., listing Jorgensen, Chinese businessman Zhaoxu Chen and British businessman Huaizheng Peng among the company's directors for the year ended December 31, 2015. One of the shareholders was Half Moon Bay CIP Management Inc. In an affidavit sworn May 10, 2017, Jorgensen said CIP Management "markets investment opportunities on behalf of Visas Consulting Group,… designated by the Government of Antigua and Barbuda under its Citizenship by Investment Program to promote investment opportunities in the country."
Citizenship by investment
Antigua is among many countries that bestow citizenship in exchange for certain forms of investment.
The government program draws investments to a country that relies heavily on foreign direct investment and on tourism dollars. It welcomes investments with conditions in approved real estate developments, such as Half Moon Bay, and in turn gives investors a well-connected passport, with visa-free access to more than 100 countries in Europe, South America, Southeast Asia and the Caribbean.
Applications to Antigua's citizenship by investment program (CIP) nearly tripled to 394 in the second half of 2018 from 134 in the second half of 2017. They rose 109 per cent year-over-year for a total of 672 applications last year, according to government data.
Through its CIP Management subsidiary, which has an address on Thurlow Street in Vancouver, Replay has marketed and continues to market Half Moon Bay as "a unique investment product of the Commonwealth passport market."
Through Antigua's CIP, investors around the world can invest US$400,000 in the project, which is eligible for an interest-free return after five years. CIP Management claims no education or English is required. Citizenship also gives investors access to a country that does not tax capital gains, global wealth or inheritances, according to a website promoting the Half Moon Bay property.
In 2017, Canada determined that travel documents from Antigua no longer met Canada's criteria for visa-free travel. A spokesperson for Immigration, Refugees and Citizenship Canada told BIV by email that "screening Antigua and Barbuda passport holders through the visa application process allows Canada to better detect and deny travel to those who might pose a risk to Canada."
In efforts to retrieve information about Replay's land deal with the government of Antigua, HMB has focused on the role played by the Half Moon Bay property's eligibility for Antigua's CIP.
In an affidavit filed in March of this year, Jorgensen said that the importance of the program to the purchase and development of the property "varied over time."
He acknowledged that in 2012, Replay would not have considered buying the property without the availability of the program. The company's unsolicited proposal to the government of Antigua in 2013 offered to pay the government for the property over time as funds collected through Antigua's CIP came in. The proposal was "rejected almost immediately" by government officials.
Jorgensen said Replay and its subsidiaries have revised their resort concept as they adjusted their expectations about how significant the program would be as a source of funding. They landed on "an ultra-luxury resort set amongst privately owned parcels of land that will be sold to high-net-worth individuals," to be financed "almost exclusively" through private land sales.
Trouble in paradise
As a result of years of legal challenges in B.C., Jorgensen said, Replay and its subsidiaries "have all sustained irreparable reputational damage because of the severity of the allegations made against them."
He said legal action has challenged Freetown Destinations' ability to secure financing, causing development delays and delaying the company's ability to market and sell the project.
"Litigation, particularly where allegations are made of bad faith and conspiracy with a sovereign government – however unfounded and outrageous they are – erodes the confidence a prospective lender has" and "raises serious questions as to the integrity of the borrower," Jorgensen swore in a November 2018 affidavit.
At the time, the company was looking for US$16 million in bridge financing and US$100 million in financing for construction and development costs.
Replay has maintained that HMB's issues over compensation are with the government of Antigua, and not Replay. "That litigation has nothing to do with our company," said Jorgensen in his written statement to BIV.
Querard, however, said otherwise.
HMB's conspiracy argument in its 2017 notice of civil claim calls the conduct of Replay and Freetown Destinations "high-handed, outrageous, reckless, wanton, entirely without care, deliberate, callous, disgraceful, wilful, in contumelious disregard of the plaintiff's rights, indifferent to the consequences and, as such, renders the defendants liable to pay punitive damages." It claims the "conduct of the defendants in furtherance of the conspiracy was unlawful and inequitable and resulted in the defendants obtaining ill-gotten gains."
As her legal efforts in Antigua proceed "painfully, slowly," Querard said she hopes her efforts outside of the country will help her hold the government to account. She said the case represents the first time the Antiguan government has expropriated foreign-owned land and the first time a Caribbean government aside from Cuba has expropriated U.S.-owned property.
"The government still hasn't learned, 25 years later, that I'm not going to back away from this," she said. "And I don't know what it's going to take."
CLICK HERE TO JOIN OUR WHATSAPP GROUP