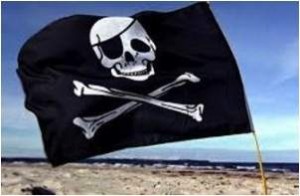 A boat captain is feared dead following an alleged attack by two masked pirates along the Corentyne River on Tuesday.

The police report that Mahadeo Ramdyal, 44, also known as Chico was in the boat with two crew members when they were attacked by pirates.
The police believe that Ramdyal drowned as one of the attackers hit him on the head as he jumped overboard.

"The drew members managed to win to a vessel anchored some 100 meters from the shore," the police said.

The pirates who are still at large reportedly stole the catch from the vessel as well as the engine that was attached to the boat.
The Corentyne River runs along the Guyana/Suriname border .

Support Antigua Newsroom from as little as $5 – it only takes a minute. If you can, please consider supporting us with a regular amount each month. Thank you.