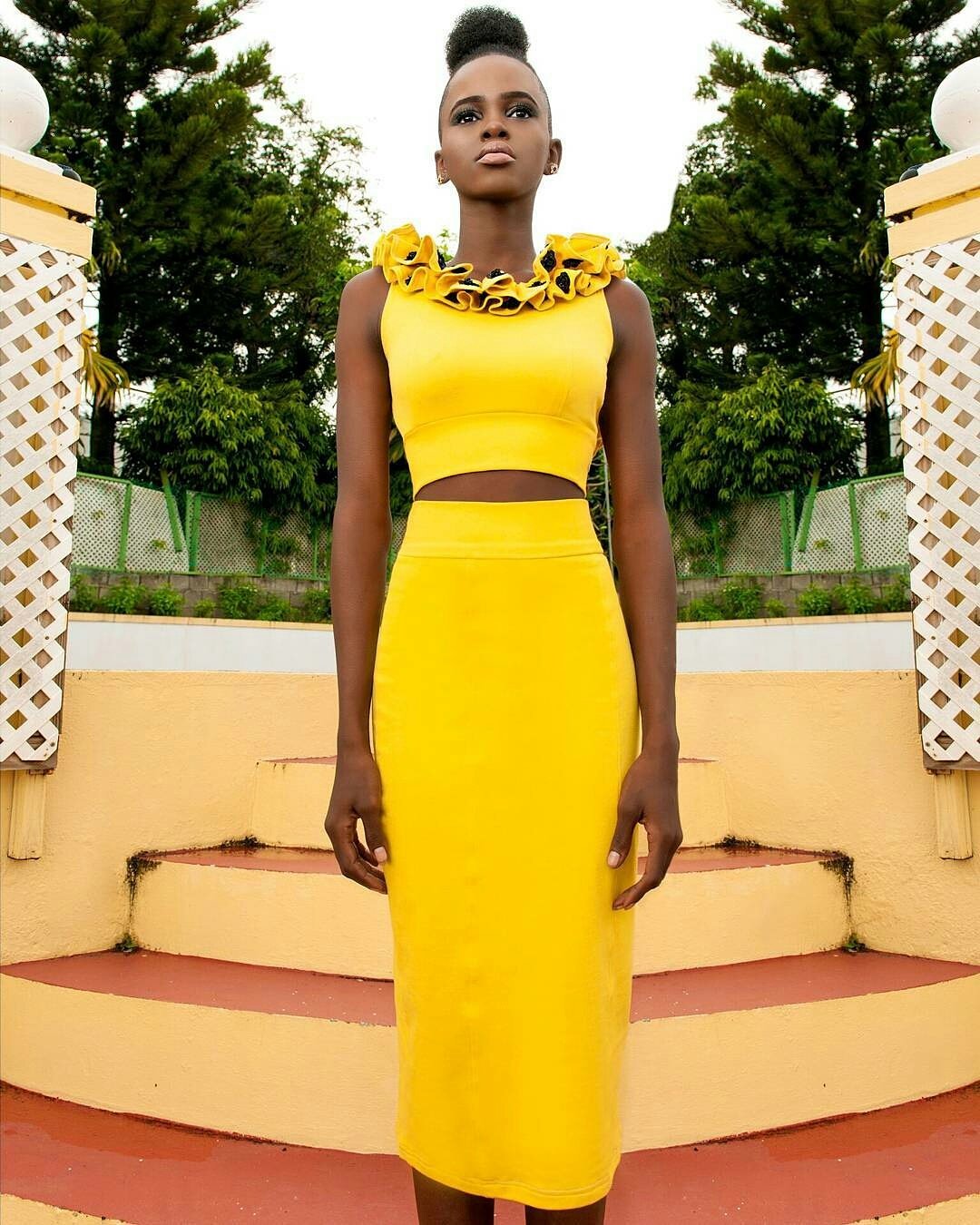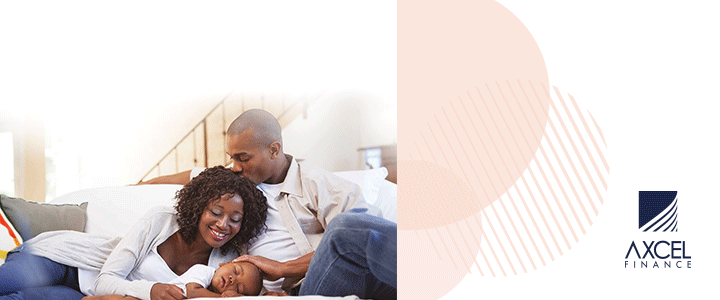 By RAWLSTON POMPEY

The harrowing experiences of fashion model/defendant Yugge Farrell 23, not only speaks to '…cruel and inhuman treatment,' but had also shown a dire need for '…redemptive streamlining of the Magistracy.' The circumstances leading to such experiences, continues to capture the interest of people, thereby saturating news portals and media houses across the region. There are no feelings without compassion and no expressions without consternation over her 21-day confinement to the '…160-bed Glenn Mental Hospital. Though the course of action speaks to human infallibility, it also reeks of '…prosecutorial and Magisterial madness.' Frighteningly are implications for her sanity. This comes against researched information contained in a recently published Report by the World Health Organization (WHO) [SVG: 2009: Ministry of Health].
WHO-AIMS REPORT

The contents of the Report appeared to have escaped the knowledge of '…Police prosecutor Corleen Samuel and magisterial scrutiny of adjudicating Magistrate Bertie Pompey.' Instructively, it partly states '…There are no specialist services for children and adolescents with mental disorders; …No psycho-social intervention is available in the Outpatient setting.' It also noted that '…Patients with acute psychiatric disorders are admitted to the 190-bed Milton Cato Memorial Hospital (MCMH), where there are trained Mental Health workers' [WHO-AIMS: 2009].  Given these revelations by the World Health Organization –Assessment Instrument for Mental Health Systems (WHO-AIMS), it begged the questions, (i) …Why was the defendant ordered to be confined to the Glenn Mental Home where no such specialists or services exist?' (ii) …Was it acute 'recklessness of ignorance' on the part of the prosecutor and the Court that the defendant Yugge Farrell was so confined or recklessness that they did not know of such Report?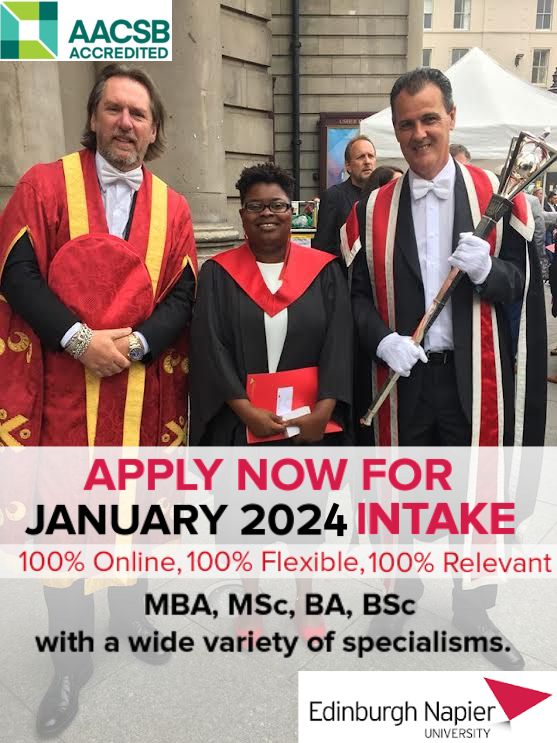 PERSPECTIVE
This commentary further looks at the fashion model Yugge Farrell 23, '…Court Room Drama' that clearly speaks to intrigues and travesties. Her trial for the '…vexatious offence' – Making use of abusive language was aborted and adjourned for 11 months. This had resulted from an apparent preposterous claim by female Police prosecutor Constable Corleen Samuel that the defendant was insane. She was not a certified lunatic. Compounded the situation was an apparent egregious magisterial indiscretion in confining the defendant to the psychiatric hospital, '…not for treatment, care, supervision or control,' as the law stipulates, but primarily for '…Psychiatric Evaluation.' In other words, for Mental Healthcare expertise to '…observe; …evaluate and report on her mental state' [SVG: January 5, 2018].

PERVERSION-TRAVESTIES-MISCARRIAGES

Those who (a) '….enforce criminal law and investigate crime; (b) … prosecute offenders (c)…conduct trials to determine innocence or guilt,' shall know that any person who is arrested and charged with a criminal offence, enjoy the '…prevailing constitutional '…presumption of innocence.' This is so until an accused person is either '…tried and found guilty or has voluntary pleaded guilty.' More importantly, anticipating that there would be '…Perversion; …Travesties and Miscarriages of justice,' framers of the Constitutions judiciously inserted this '…protection clause' that such person '…Shall be given a fair hearing within a reasonable time by an independent and impartial Court established by law' [Antigua & Barbuda: CO. 1981: Section 15].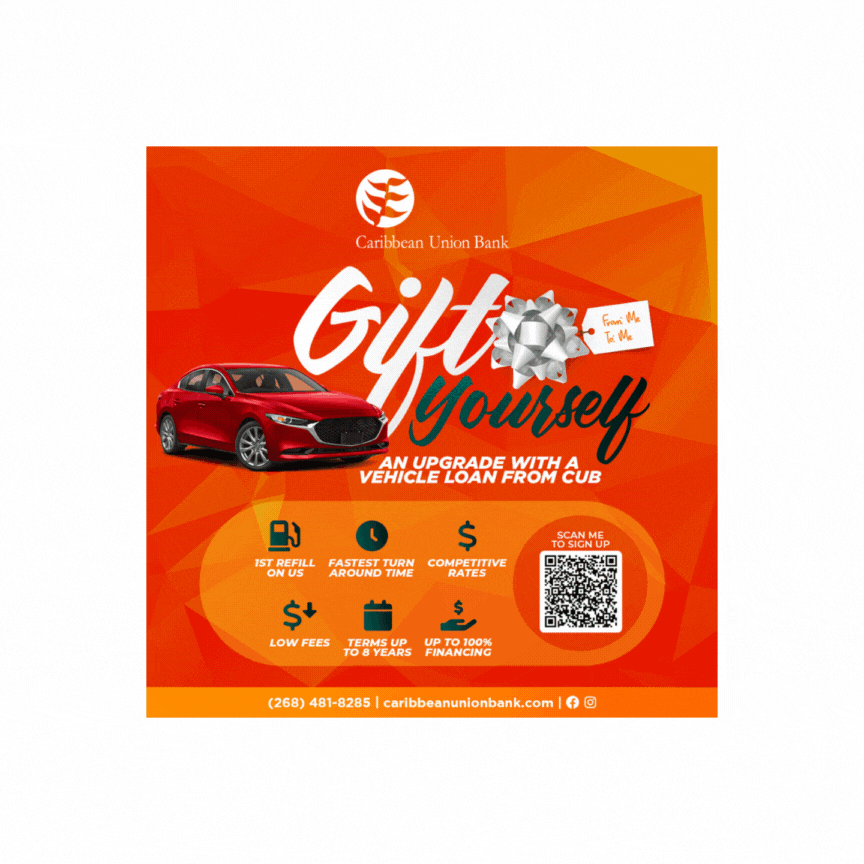 CONSCIENCE AND REASON

Thought it has been accepted that humans are endowed with '…Conscience and Reason,' in some people, these may not be apparent as fully developed. Where development may have been evident and intellect reasonably high, people positioned to administrate justice have shown little evidence of their endowment. In the case of defendant Yugge Farrell 23, '…law enforcement personnel; …prosecution officers and adjudicator' appeared to have been woefully short of these attributes. Acknowledging that mad things do happen is to recognize that in human affairs, there is '…infallibility and madness.' In the Yugge Farrell case, it might be reasonable to conclude that in the absence of '…sworn information that she was a suspected lunatic,' the ensuing developments that resulted in her confinement for psychiatric evaluation, speaks more to '…lunacy than normalcy' by those responsible for her eventual confinement.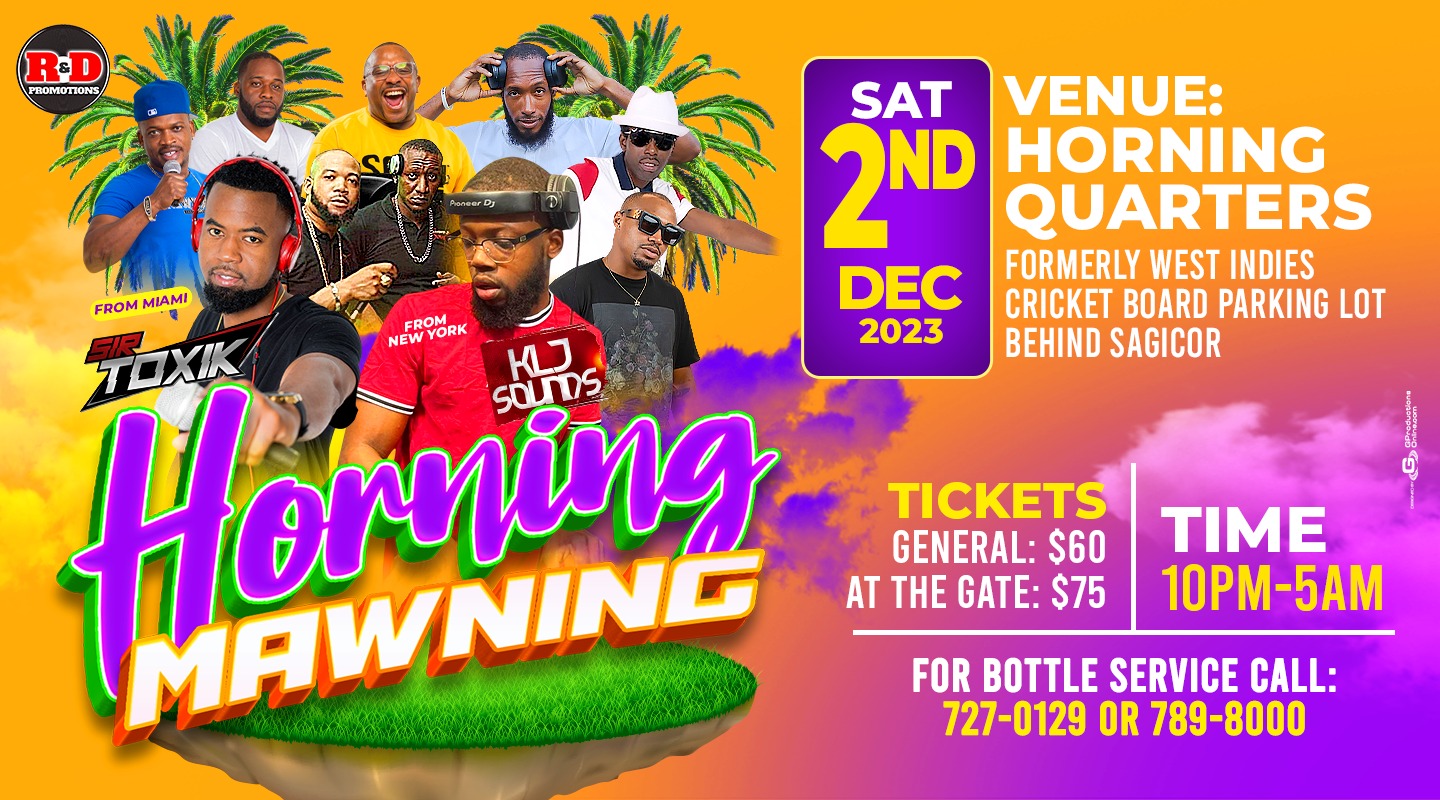 CALLED TO PLEA
Such infallibility and madness may have been evident when the defendant appeared for trial before adjudicating Magistrate Bertie Pompey on an abusive language charge. Called upon, she pleaded Not Guilty. Since the commonplace offence was bailable, seemingly under pretext and by an apparent surreptitious claim of lunacy, female prosecutor Corleen Samuel applied for, and obtained an Order for institutionalized confinement for two weeks of '…psychiatric evaluation' [IWN: January 5, 2018]. Such claim reportedly reflected no '…Sworn information,' as required by law [Mental Health Acts: SVG: Cap. 274 & ANU: Cap. 294]. It defies logic and human comprehension.

PRESUMPTIONS
Law enforcement knows that irrespective of wisdom or motives, those who interpret laws know of the '…Presumption of Constitutionality' of laws enacted by Parliament. Those who adjudicate also know of the prevailing '…constitutional presumption of innocence.' To the public, they are accepted as men and women of high repute, superior intelligence and good professional ethics. They are recognized for their independent and impartial discharge of their duties.  Recognizing that persons appearing before the Courts to be tried, they also know that such persons, enjoy the '…right to fair and impartial hearings.' They also know of the protected right of '…Equality before the Law.' They are also expected to remind themselves of the '…Presumption of Sanity' [McNaghton: 1954].

COURT ROOM FIASCO
In the absence of sworn information of lunacy, Courts are obliged to consider the '…Presumption of Sanity,' and accordingly proceed with trial. Where on the other hand the fitness of a defendant to take the stand to plead was raised by an attorney,' adjudicators have a duty to entertain submissions by both the defence and prosecution. In the Yugge Farrell case, it has been the view of many legal luminaries that had this approach been taken, the '…Court Room Fiasco' may have been avoided. What may have been clear at plea, was that the defendant, though undefended, appeared (i) …fully in control of her mental faculties; (ii) …understood the nature of pleading; and (iii) …She pleaded not guilty.' Unless, otherwise advised by Counsel, this is what sanity and understanding often dictate. When, the situation turned grim, it reportedly provoked the intervention of attorney Grant Connell. He provided '…pro bono services to a startled defendant.'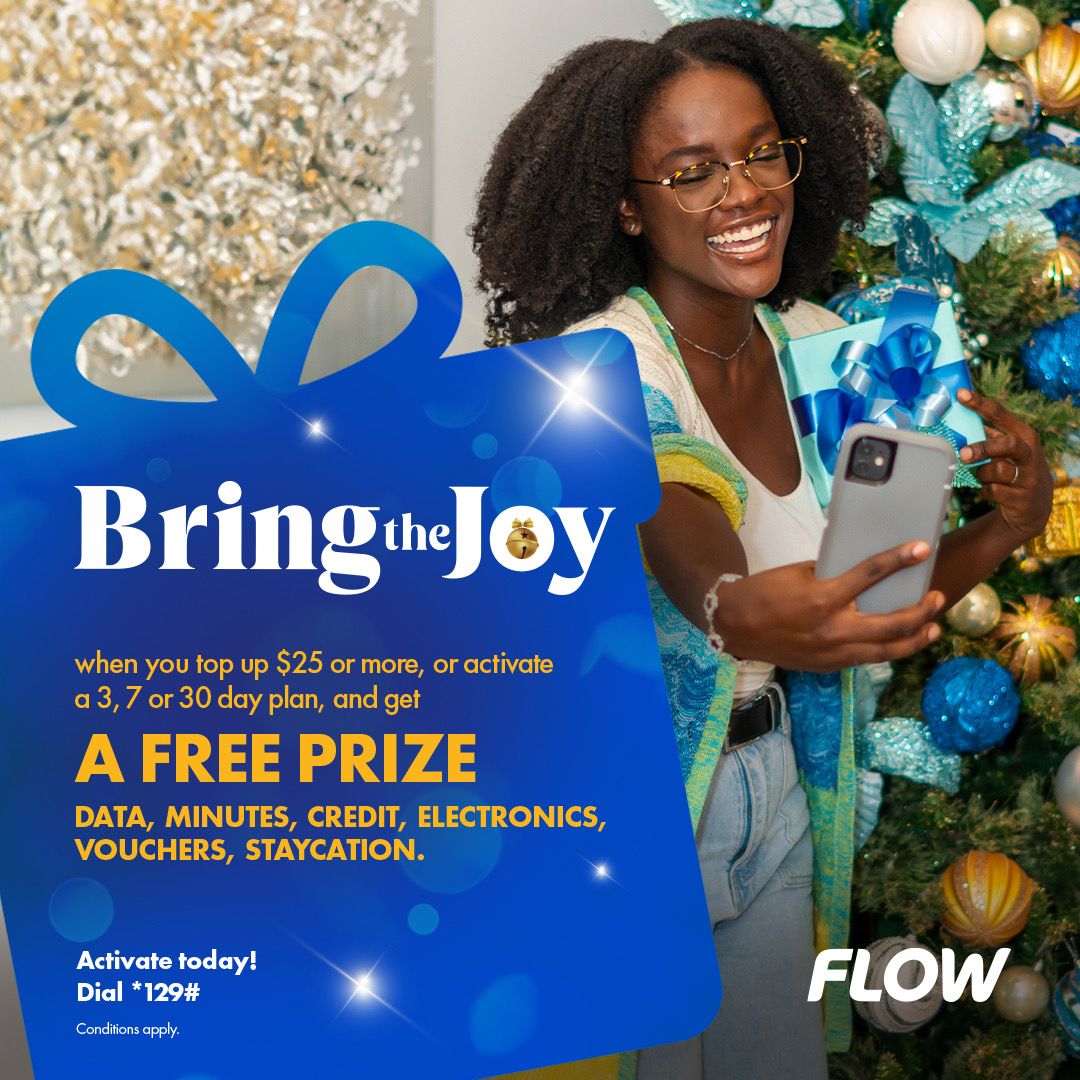 NOTORIOUS MAGISTERIAL DECISIONS
When the proceedings were aborted, judicial history may have been made. What may have been seen as procedural deviancy was a '…prosecution-suspected defendant' being called upon to plead to a summary offence of Abusive Language. Then at the formal stage of the proceedings, having entered the'…Not Guilty Plea,' a bizarre twist saw the prosecution applying for an Order for psychiatric evaluation. Then even with representative pleas by attorney Grant Connell to dissuade adjudicating Magistrate Bertie Pompey, appearing accommodatingly hell bent, he obliged the prosecution. The shortened proceedings and suspect decisions seemed destined for record as among some of the most '…Notorious Magisterial Decisions' ever to have been made within the Judicial System of the Organization of Eastern Caribbean States (OECS) [SVG: January 5, 2018].
SURREPTITIOUS SUGGESTION
Before the use of technology, in the absence of the '…breathalyzer,' when persons were arrested for drunken driving, traffic investigators would have '…reasonably suspected, even without specificity, that the driver may have been under the influence of '…drink or drug.' They would have carefully observed the drivers condition – '…mannerism; …odor from breath; …incoherency of speech; …staggering off a straight line and inability to stand on one foot.' Applied to the instant case and the ensuing developments in the Magistrate's Court, other than an apparent '…Surreptitious Suggestion' by female Police prosecutor Corleen Samuel of a mentally disturbed defendant,' Magistrate Bertie Pompey appeared not to have invited sworn information as to her prior general behavior within her residential community. That which may have been alleged at the time of the incident, for reasons of its probative value at trial, will have been excluded.
CONDUCT OF TRIAL
In summary trials, if a plea of '…Not Guilty' is entered, trial is conducted. Witnesses are called by the prosecution and sworn or affirm to (i) …Give evidence in chief; (ii) …Crossed examined by the defence; (iii) …Re-examined by the prosecution. A defendant may be asked questions by the adjudicating Magistrate primarily to clear any '…ambiguities' (where evidence may be confusing or capable of different interpretations). This often allows for informed magisterial decisions. In all these, the prosecution's duty is to make out a '…prima facie case. If the burden is shifted to the defence, the defendant is called upon to go on his defence. Even so, the burden of proof rests with the prosecution that shall prove the case '…beyond reasonable doubt.' These are determinations by the adjudicator.
GUIDANCE TO COURTS
Psychiatrists have determined that some people go naturally mad. Those certified as mental disorders, and given '…Out-patient status, often shared their experiences of being mortally afraid of the psychiatric institution. Many have revealed their experiences with the frequently administered treatment of mild '…electric shock and psychotropic medications' that often impacted their mental health adversely. While Police officers and general public may say that persons appeared '…mentally disturbed, unstable or challenged,' only qualified psychiatrists are recognized by criminal Courts for their expertise and recommendations. They also provide Courts with prognosis on those under evaluation or care.
STATE OF MIND
In these proceedings, the General Medical Practitioners may only testify as to that which they have observed in patients in first instance of contact. Conversely, the psychiatrist guides Courts of the '…mental state' of accused persons and fitness to plead and stand trial. In such proceedings, it is the '…professionally trained forensic psychiatrists' who may guide Courts with their '…expertise; …practice; …conclusions and opinions.' Dependent upon a person's suspected degenerated '…State of Mind,' the psychiatrists may certify that a person is '…mentally deranged. They have concluded that degeneration of the mid' often brings people to state where they are unable to behave as reasonable human beings. They may determine whether or not person might be '…depression; or experiencing acute psychiatric disorder; …delusional; …paranoid; …schizophrenic or psychotic.'
MADNESS AND DEVIANCY
Members of the 'OECS' are guided by constitutional and democratic principles. For the administration of justice, the Judiciary is supposedly operated under established '…Judicial Rules'. Their Courts are staffed with appropriately qualified and reputable judicial officers. They are guided by '…Magistrate's Code of Procedure Acts, Rules of the Court and Practice Directions.' Yet a small minority of adjudicators appeared to engage in deviancy. Thus, in some trials accused persons are not only faced with '…madness,' but also magisterial procedural deviancy.' In providing an understanding of criminal proceedings and Court procedures, specifically, that which had reportedly transpired in the fashion model's aborted trial, a prosecutorial synopsis is contained herein. Sequentially,' the following were that which reliable news portals reported without being officially refuted [IWN: January 5, 2018]. The arresting officer may have been mad.
RECKLESS DETERMINATION
While citizens are warned of the consequences of ignorance, a small minority of Judicial officers appeared to be complete strangers to the constitutional provision of '…Right to liberty.' Thus, when Chief Justice Dame Janice Pereira chides and admonishes, it has always been for the desired purposes for judicial officers to '…protect the integrity of the Judiciary and the dignity of the Legal profession.' Even so, it appears that after the simulcast, an apparent small minority of adjudicators appeared '…Recklessly Determined' in bringing the Judiciary and Legal profession into disrepute. ' Instead of dispensing justice, '…defendants, appellants and litigants,' continue to encounter frightening '…judicial horrors of injustice.'  That which appears vexingly rampant and blatantly egregious among the minority, are decisions considered to be nothing short of '…travesties; …perversion and miscarriages of justice.'
MANIPULATION AND EXPLOITATION
Though not of the making or  liking of Chief Justices of the Eastern Caribbean Supreme Court (ECSC), it was to public knowledge that people had often been installed in positions as to have become slave to '…manipulation and/or exploitation.' This has often been seen as '…Systemic Culture,' where functions are sometimes beyond their competency. In other instances, those who showed no such docility or subjection had experienced short-lived tenure. In view of these irrefutable truths, only the daft and naïve may believe that President Donald Trump fired former FBI Director James Coney, for incompetence, inefficiency or lack of moral integrity' [USA: May 9, 2017].
JUDICIAL CHIDINGS/ADMONISHMENT
Applied to Courts within the '…Organization of Eastern Caribbean States (OECS) that which appeared to have been endemic in some jurisdictions, have been '…Perverse Justice and Travesties.' For these reasons, judicial officers and members of the legal fraternity are often the recipients of chidings and admonishment by the Chief Justice. Ensuring that Judicial officers are sufficiently apprised, in a simulcast to open a new Law Year, Chief Justice Dame Janice Pereira admonished, '…Our Courts holds in high regard its role as the bastion for the promotion and protection of the fundamental rights and freedoms held by every person in our society; …The Court is the avenue through which redress is obtained' [Dominica Online: September 18, 2013]. Seen objectively, these chidings and admonishment are imperatives to give gentle reminders to adjudicators who may have tread or likely to tread paths that  have either (i) …brought displeasure to the Chief Justice; (ii) …incensed or provoked public wrath; and (iii) …brought disrepute upon the Judiciary.'
RIGHT TO LIBERTY
Except for gross incompetence, it is inconceivable and incomprehensible, as it is inexcusable for those who adjudicate to be starved of Court procedural knowledge. This may be frightening to citizens, particularly as they may be required to make decisions that may impact the '…Right to Liberty.' Most 'OECS Constitutions state '…No person shall be deprived of his personal liberty, save as may be authorized by law in any of the following, including (i) … a person who is reasonably suspected to be of unsound mind addicted to drug or alcohol for the purpose of his care; …treatment or …protection of the community' [SVG: CO: 1979: Section 3 & ANU: CO 1981: Section 5].
DEPRIVATION OF LIBERTY
Among the founding Constitutional principles in the regional grouping 'OECS,' it states that the '…People desire to establish a framework of supreme law within which to guarantee their inalienable human right and freedoms,' including the '…right to liberty and redress of grievances [SVG: 1979: Section 101 & ANU: 1981: FP (e)]. A citizenry has often been told that '…Ignorance of the law is no excuse.' Those appointed to the Magistracy are not only deemed to know the '…Magistrate's Codes of Procedure,' but also specifics in the Constitutions and the law they are required to interpret and make informed decisions.
PROCEDURAL TRAGEDY
In the instant case, an apparent inexperienced prosecutor would have been guiding the witnesses (usually the arresting officer and virtual complainant), through the prosecutorial stages (Evidence in chief/Cross examination/Re-examination).' In the dramatic developments, the question being widely asked is, '…Who is sane and who was mad, madder or the maddest?' In spite of the obvious lack of '…sworn information' by a complainant on the mental state of the defendant, at arrest, if fashion model/defendant Yugge Farrell, was '…Mad,' so too may have been the arresting officer. It was apparent that there may also have been other '…Mad People.' As she may have been robbed of her dignity and sanity, the developments might easily be described as '…Procedural Tragedy within the Magistracy.'
EXPERIMENTAL GUINEA PIGS
Though the apparent madness started with the yet to be identified arresting officer, respecting prosecutor Woman Police Constable Corleen Samuel, she may have been more '…madder' placing a '…suspectedly mad defendant' on the stand to answer the minor offence of abusive language. Given the unprecedented prosecutorial developments, it begged several questions (i) "…Were the arresting officer and female prosecutor made '…Experimental Guinea Pigs; (ii) …Was it the norm for prosecutors to object to bail for the minor offence of Abusive Language; (iii) …Where were the Crown Counsels and Senior Prosecutor Adolphus Delpesche; (iv) …Were they smarting under the apparent vexatiously reported incident or trivial nature of the offence?'
MINOR SUMMARY CASES
Though not necessarily limited to offences, '…indecent, insulting, abusive, and threatening language,' the inexperienced Police prosecutors will have been given opportunities to prosecute. These are '…strict liability offences' that require no intent. The points to prove are, (i) …the defendant was in a public place; (ii) …the language used was annoying; and (iii) … there was potential for a breach to be so occasioned. A simple foul language constitutes a breach of the peace. Physical fights or missile throwing may ensue, precipitating further breaches. The law restricts persons in using such language in (a) …public place;  (b) …place to the annoyance of the public; and (c) …tending to a breach of the Peace.' Examples of public places are, '…public roads, dances, Night clubs or Cinemas.' There are other places to which the public have no unrestricted right to access; example, '…the private property of another,' as well as certain governmental offices and premises that are '…off limit to the general public.'
KANGAROO TRIAL
While the arrest of fashion model/defendant Yugge Farrell on an allegation that she had made use of abusive language, the ensuing criminal proceedings appeared to have been consistent with '…figmental imagination' proceedings associated with the '…National Animal of Australia.' If research is correct, that animal is identified as '…Kangaroo.' Incidentally, some regional adjudicators occasionally gave the impression that some jurisdictional Courts operate like '…Kangaroos' [Wikipedia]. When female Police prosecutor, Constable Corleen Samuel allowed the defendant to plead to the offence; …raised objection to bail; …then applied to the Court for the defendant to be sent to the mental asylum, the proceedings may have been reduced to a '…Kangaroo Trial.'
PROSECUTORIAL FIASCO
From a professional perspective, when the female Constable was assigned prosecutorial responsibility of the minor offence, she may have been given an equal opportunity to further develop and/or sharpen her '…prosecutorial skills.' Such will have enabled her in becoming skillfully adept in skills displayed by senior prosecutors, Adolphus Delpesche and, now Commissioner of Police, Collin John.' In their prosecutorial role, they had acquitted themselves commendably. However, featured prominently in the '…Prosecutorial Fiasco,' albeit to advance legal arguments, has been the mindboggling unprecedented involvement of the Director of Public Prosecutions (DPP) Colin Williams.'
MAD-MADDER-MADDEST
The Director of Public Prosecutions (DPP) not only enjoys constitutional powers and independence, but also has a prerogative and unlimited and '…unquestionable functional discretion. ' He prosecutes on behalf of the public. Thus, he may exercise such powers as '…circumstances dictate, and for the public good.' While other reasons may be advanced for his intervention in the '…Bad Word Case,' such is still capable of two interpretations, (i) …Prosecutorial incompetence on the part of the female Police Constable; and (ii) …Relevant interest. Notwithstanding, it still begs the questions (i) '…What informed or influenced his intervention in the summary trial; (ii) …Was the intervention for the public good? It further begs these questions, (i) '…Who was mad; (ii) …Who was madder; and (iii) …Who seemed to have been the maddest?
PARLIAMENTARY MISCHIEF
At trial, defendant may plead '…Guilty or Not Guilty.' Pleas in criminal trials are as serious as the offences charged. Whichever way he pleads, a defendant shall understand the nature of it. When it was occasioned, the DPP's duty is to advance legal arguments to the Court. He seeks only to convince the adjudicator to accept his legal arguments, uphold his submissions and accordingly, rule in favor of the prosecution. Conversely, defence attorneys may advance contrary arguments, seeking to convince the adjudicator to consider the arguments so advanced, and accordingly, rule in its favor. In their functions' Magistrates adjudicate and interprets the law. Thus, their duty is to interpret the law to see the '…Mischief aimed by Parliament.'
MISGUIDED ARGUMENTS
When Director of Public Prosecutions (DPP) Colin Williams reportedly advanced legal arguments, and sought to justify the apparent indefensible decisions of adjudicating Magistrate Bertie Pompey, that appeared '…pregnant with indiscretions,' he referred to the defendant's plea as a '…Non- Issue.' Interjecting in the clearly '…Misguided Arguments,' Senior Magistrate Rickie Burnette,  showing superior intellect, comprehension, interpretation of the law and sound reasoning, judiciously halted the apparent '…Misguided Arguments' [January 29, 2018]. The blatant indiscretions came when the defendant, under the '…Court's presumption of sanity,' was called upon to plead [McNaghton: 1954]. Then entertaining a prosecution application for the defendant to be confined for psychiatric evaluation at the Glenn Psychiatric Hospital, speaks more to starvation of procedural knowledge.
LAW IN SPIRIT
In enforcing the '…Law in Spirit,' the well-trained Police officers always seek to make peace. This is consistent with the beatitude that says '…Blessed are the peacemakers, for they shall be called children of God' [Matthew 5: 9]. Lest it be misconstrued, the use of any such language constitutes an offence and punishable by law. A person making use of such language within the view of a Police officer, but only to the extent that (a) …he refuses to give his name or address, may be arrested. The normal procedure, however, has been to proceed by the issuance of a Summons by a Magistrate. So what went wrong in the Yugge Farrell case? …Was the language allegedly used heard by the arresting officer? (ii) …Was the language repetitive or sufficiently provocative or so outrageous as to have occasioned further breaches of the peace?
CONCLUSION
Invariably, in response to environmental pressure, peace and understanding often disappeared. In spite of settled law in the well established Case '…R v Metropolitan Commissioner ex parte, Blackburn [1968: WLR: 893],' a handful of '…Police Commissioners' were known to have buckled under environmental pressure. Many have done the unimaginable and by docile submissions, many have suffered the inevitable. Though some reports may reveal a '…vexatious nature,' discrete and sensitive officers will always find ways in appeasing the aggrieved, while bringing the seriousness to the comprehension of the alleged offenders. Law enforcement, therefore, shall not allow itself to be sucked into what may be clearly seen as '…vexatious or vengefully instigated reports.' Moreover, where there was no likelihood of an imminent threat or further breaches to peace, closure may be brought with a polite admonition and/or litigious advice. While there shall be no personal scurrilous abuse of anyone, the unprecedented developments in the Yugge Farrell Case, appeared poised to become a lifetime haunting embarrassment to those involved.***
Advertise with the mоѕt vіѕіtеd nеwѕ ѕіtе іn Antigua!
We offer fully customizable and flexible digital marketing packages.
Contact us at [email protected]