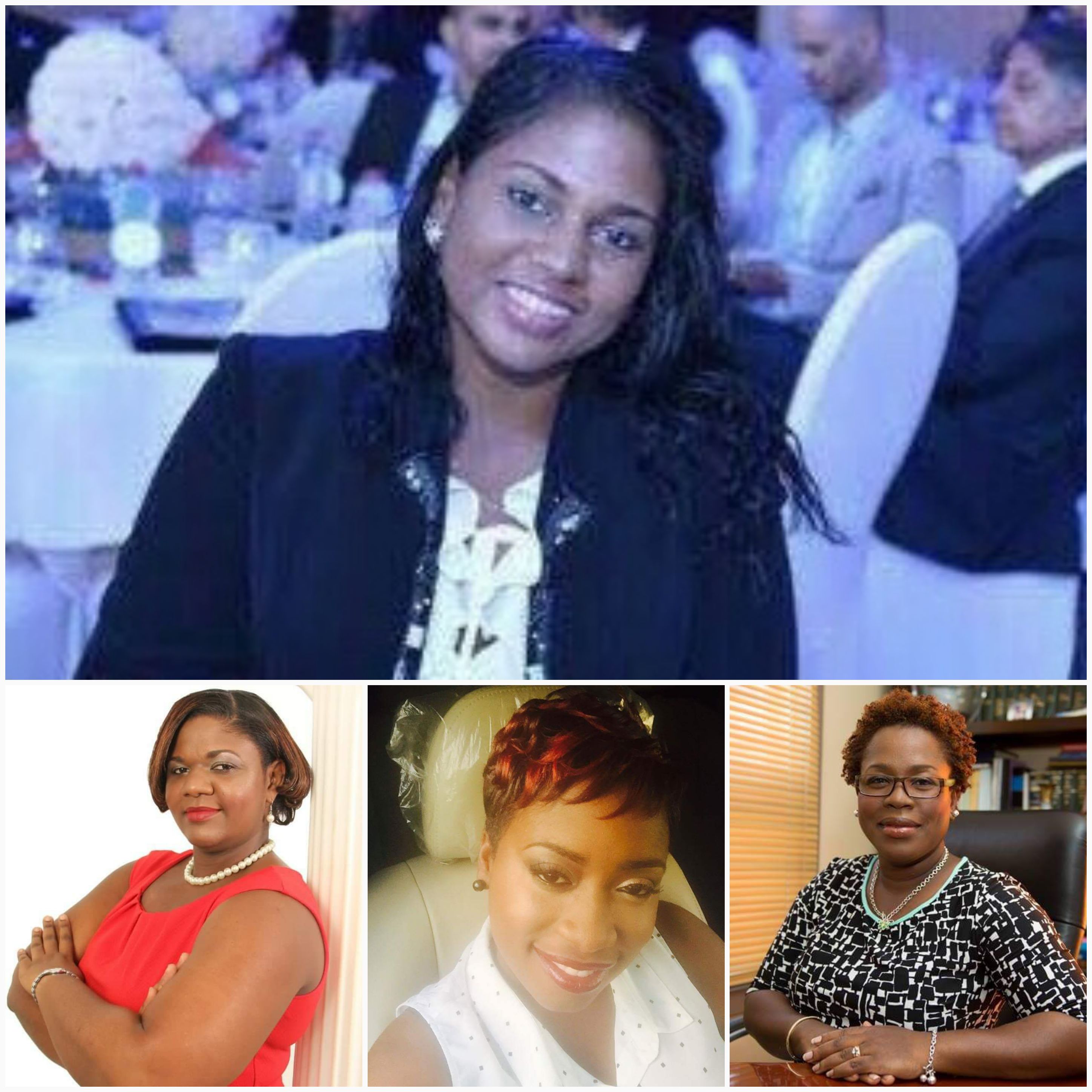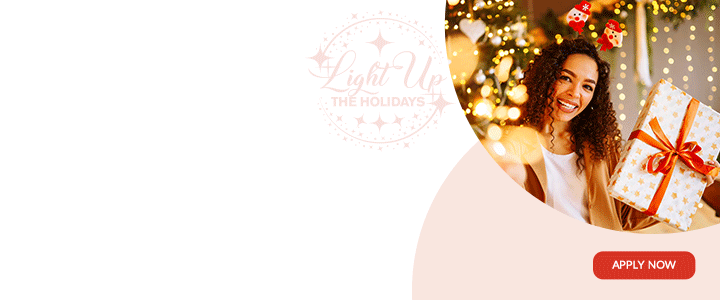 (By Rawlston Pompey)

This commentary looks briefly at '...Women in Politics' and those who, for reasons of convenience or expediency, shall be made '…Lambs of Sacrifice.' It also cursory looks at '…Mandates and Privileges,' as they affect '…Appointment or '…Elective office.' The Constitution speaks to these, setting out reasons for '…Qualification to enter and Disqualification from entering either of the bicameral Chambers of Parliament' [CO: 1981: Sections 28 & 38]. These are not the focus of attention. Constitutionally, there are, but only two ways in gaining membership to the national Parliament [Antigua & Barbuda]. This is either achieved through a '…Mandate of the electorate' or a '…gratuitous privilege of recommended appointments to the Governor General.' The latter is often fraught with difficulties; …embarrassment; …indignities and acrimonious disappointments.'
POLITICAL BRUTALITY

Many aspirants seeking the '…Mandate of the People' had consciously done so, as opposed to subjecting themselves to '…gratuitous considerations' that are often conditional on docility, or acting at the behest of political leaders. Constantly dangling over the heads of those holding senatorial positions have been 'summary sackings.' This has been a feature of regional politics. Thus, there is no security of tenure. Previous senatorial appointees who may attest to these assertions are, '…sitting Member of Parliament Joanne Massiah and sitting Senator Lennox Weston. Then there are former Senators '…Collin Derrick; …Anthony Stewart; …Gail Christian; …Malaka Parker and Wigley George.' Displaying a deep sense of patriotism, their tenure was short-lived. They were either forced to resign or had their senatorial appointments revoked. They may all assert that they have been '…Politically Brutalised.'

PHISHING FOR VOTES
While many women had been positioned to '…play meaningful roles in the national life,' only a few had opted to face the electorate. Hence, only a few had made declarations to vie for elective office. In respect to representative politics, leaders often scout for those with capacities that allow for organisational selection, based upon the '…Prospect of Electability.' Thus, when political leaders speak to '…Empowering Women,' likened to baited hooks, they are not only '…Phishing for Votes, but also '…personal empowerment.' From a different perspective, some are genuinely speaking to women with representative political ambitions and qualities that fit the vision of their organisations. However, likened to men, for reasons of security of parliamentary tenure, most aspirants prefer '…Mandates over Privileges.'

VOTE AND HOPE


When political leaders speak to empowering people, it is expected that they shall be sufficiently informed of the '…Founding Constitutional Principles.' When they speak to '…Empowerment,' they are speaking to wealth creation by building economies capable of bringing prosperity to their nations. In economic terms, they are speaking to informed executive decisions that shall (i) '…provide equal opportunities to citizens; (ii) …access to gainful employment; (iii) …earnings that provide extra disposable income; and (iv) …enjoyment of a better quality of life.' In reality, these are not readily attainable. To believe that these could be easily achieved, is to believe the 'foolish British nursery rhyme Solomon Grundy.' Fictionally born a baby and within '…three days of birth was married to a lady' [Wikipedia: 1842]. Back then, that was married couple represented. Nonetheless, when leaders show noble intentions and selflessness and sharing the wealth of the nation [Isaiah 58:7], there might be good reasons to '…Vote and Hope.'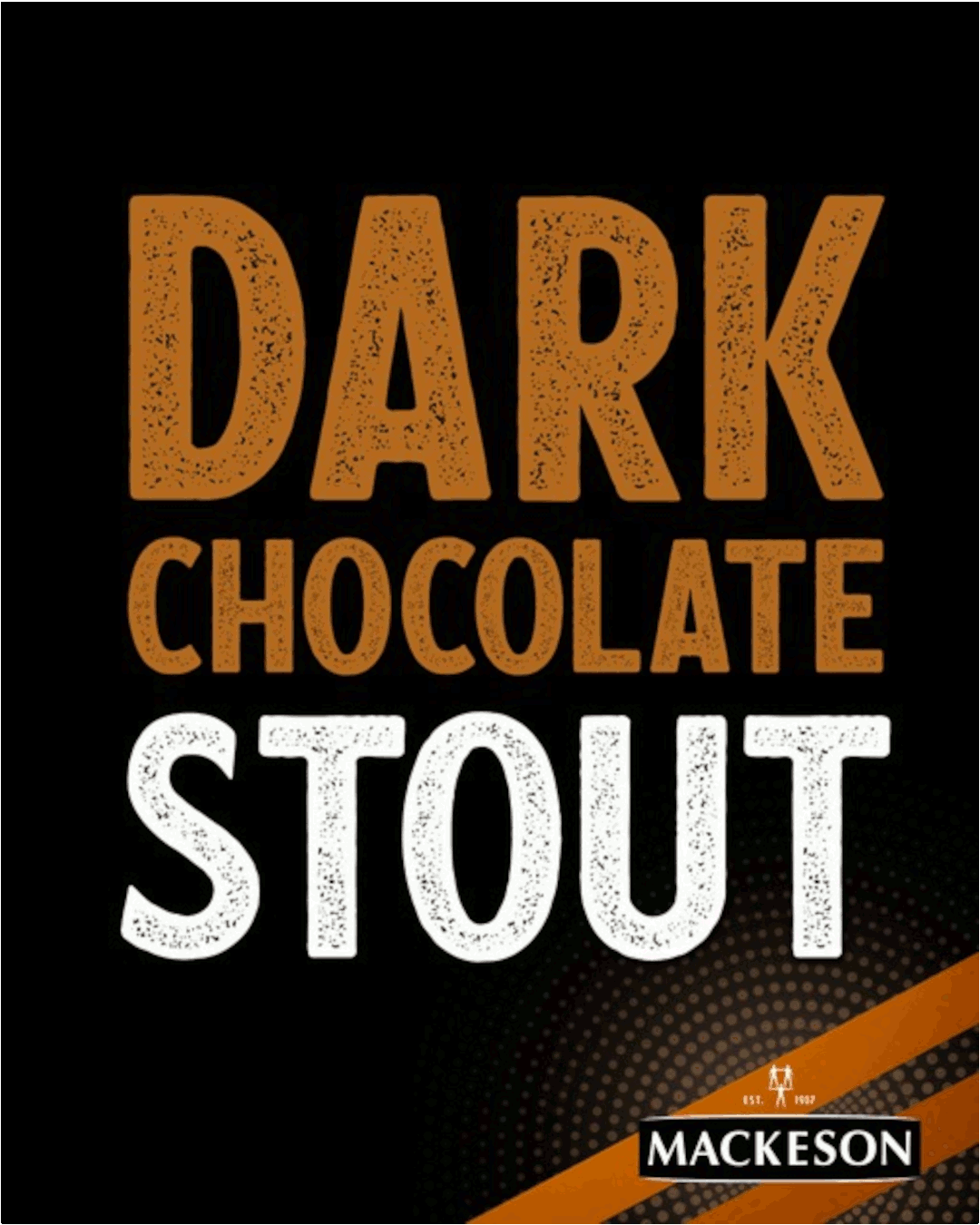 CONSTITUTIONAL PRINCIPLES

For the purposes of this commentary, among the principles that generally supports '…Empowerment,' is one that states, '…The people of Antigua and Barbuda assert their conviction that their happiness and prosperity can best be pursued in a democratic society in which all persons may, to the extent of their capacity, play some part in the national life'[CO: Principle D]. Though many leaders had shown awareness of the '…Founding Constitutional Principles,' for reasons of '…expediency; … necessity or acrimony,' others had shown flagrant disregard or had feigned ignorance of such principles. Nationally, while there remains a low visibility of women in political life, several have, and continue to make their presence felt.

RIVERS TO CROSS
In recent time, several other women have been endeavoring to enter the male-dominated House of Representatives. They must enter through a political landscape that appeared as rugged as the cliffs overlooking the ocean at '…Shirley Height.' Eliminated by a selection process that appeared mired in controversy, for aspirants '…Alincia Williams-Grant; …Shenella Govia and Sharon Kentish,' there are '…Many Rivers to Cross and a …Hard Road to Travel [Jimmy Cliff: YouTube].  While holding senatorial positions, two had declared their intentions to face the electorate. Whereas mandates provide bonds with constituents and a tenure of a minimum five (5) years, appointees to Senatorial positions are not only at the '…pleasure of political leaders, but also at their mercy. Such pleasure and mercy make continuous tenure unsecured and relationships bitter and rocky.

HOPES-DREAMS-ASPIRATIONS
Even with capacities equal or superior to male-counterparts, women continue to feel the effects of their domination. Positionally, many have been '…discriminated against; …ignored; …overlooked; …ousted or discarded.' Pundits, supporters and well-wishers believed that one of these may have been the experience of '…Alincia T.H. Williams Grant; …Shenella M.S. Govia and banker Sharon Kentish.'  Seeking opportunities to empower themselves, they had vied for the candidacy in particular constituencies. In the absence of '…contested selection primaries,' as '…fate; …cronyism; …nepotism or favouritism' often dictate, aspirants are often eliminated from the race. In the instant case, though refuted as '…surreptitious,' it was a poll conducted by a reputable '…Peter Wickham-led Caribbean Development Research Services (CADRES) that has ended their '…Hopes; …Dreams and Aspirations.'

PULSE AND RESOLVE
Hopeful of selection as the primary candidate, Senator Michael Freeland had been eliminated from contention, two females, Senate President Alincia T. H. Williams-Grant and Senator Shenella Govia vied for the position of constituency representative. Having been 'scratched' from the slate of prospective candidates, this had not only provoked consternation, but also sparked intense public debates. Dissatisfied and driven by compulsion, political aspirant, attorney-at-law and the Senate President seemed impelled to ventilate her feelings over a selection process that she had described as '…reek of procedural irregularity and …utterly unconstitutional' [Observer Media: December 9, 2017]. These appeared to have provoked an equally provocative response by the organisation's leader, Prime Minister Gaston Browne, whose pulse and resolve may have been tested. In the heat of excitement and driven by compulsion, he had referred to the Senate President, as a '…Sore Loser' [Observer Media: December 9, 2017].

RESPONSES AND RATIONALE
Given their respective representative and parliamentary status, such response may neither have amused His Excellency, Governor General, Sir Rodney Williams, nor Speaker of the House of Representatives, Sir Gerald A. Watt. Even as they remain silent and motionless as patients under anesthesia,' they may also have viewed the remarks as bordering '…professional crudeness.' Refuting claims, specific to the scientific poll, organisation Chairman, E.P. 'Chet' Greene explained that the Central Executive, a composition of all Branch Executives had unanimously agreed to '…dispensing with primaries,' thus opting for the preferred method of selection  through '…Scientific Polling.' This, he said allowed for '…testing the political pulse of constituents,' including people of different political affiliation [December 11, 2017].
PROSPECT OF ELECTABILITY
Nationally, apart from polls that are conducted to test the strength of political organisations in elections, that which appeared to have been trending to test the '…Prospect of Electability' of candidates has been '…Scientific Polling.' The trending concept had often shown nothing but defeat for those selected through '…internal organisational primaries.' Since among the objectives in contesting elections are …Winning and forming government,' internal popularity or preference of candidates, appeared to be making way to the embracement of '…Scientific Aid.'
SELECTION PRIMARIES
 For this reason, some organisation have opted to dispense with '…Selection Primaries' that have often shown strong preferences for personalities, as opposed to their prospect of being elected in electoral contests. This may have been the selection experiences of former Senators '…Joseph and Maureen Payne-Hyman.' It was revealed that in spite of overwhelming votes in Primaries, scientific polls showed that they were trailing incumbents '…Chanlah Codrington and Wilmoth Daniel.' Guided by scientific polls, Senator Lennox Weston and Education Minister Michael Browne who had shown'…Prospects of Electability,' had reportedly edged them out of contention [Elections: June 2014].
THRESHOLD OF ELECTABILITY
Even as several women had been appointed to grace the Chamber of the Senate, only a few had shown interest in '…Representative Politics.' In recent showing only three of the four women who had entered the electoral contest had reached the '…Threshold of Electability,' thus, passed the litmus test, allowing them membership in the House of Representatives. These women are in the persona of '…Dr. Jacqui Quinn; …Samantha Marshall and Joanne Massiah.' Though their mandate was not necessarily based upon their leader's view of such concept, the results had proved their electability when they defeated the male contenders [March 23, 2004 & June 12, 2014].
THE DEFEATED
In the male-dominated political landscape, these women will have been subjected to constant political battering. Yet, they had displayed intestinal fortitude and strength of character, remaining '…fearless, undaunted, unrelenting and steadfast as they fought.' They had persevered, overcame hurdles and obstacles on the path to their electoral victories. The fiercely contested elections had not only left male contenders electorally battered, but also with '…bruised egos; …dampened spirit and sapped of energy and enthusiasm. Those that had displayed snake-like fangs were charmed; …those with the instinct of hungry lions were tamed; while those exhibiting uncouth mannerism were reformed and cultured. The female contenders had not only completely dominated, but also overwhelmed opponents '…Dean Jonas; …Hilson 'Brother B' Baptiste and Colin 'Tin-Tin' James.'
DIVINE INTERVENTION
More often than not, procedural circumvention has led to '…disagreement; …verbal fights; …bitter quarrels and constant bickering.' These have all been part of the human psyche. Thus, irrespective of '…pain; …peril or fate,' even as these are constantly looming, those whose aspirations have  been derailed will see such as legitimate reasons to feel aggrieved, and through whatever available medium, let their disappointment known. This had been the experience of present Democratic National Alliance (DNA) leader, attorney-at-law and Member of Parliament Joanne Massiah. While it is often said that '…Every disappointment is a blessing,' she may have had good reasons to accept her expulsion as '…Divine Intervention.' Establishing a political organisation, she has been organisationally accepted and nationally recognised as its bona fide leader. She had encountered '…innumerable difficulties, yet mustered the courage and persevered in achieving set a clearly defined objective, '…establishment of the DNA.'
PROCEDURAL DEVIATIONS
For instance, when the sitting Member of Parliament vied against contenders Harold Lovell and Elliston 'Namba' Adams for the leadership of her political organisation, she knew that she was in a 'Torrid Zone' fighting against 'male domination.'  Forced to withdraw and raising serious concerns over '…Suspect Procedural Deviations,' she had incurred the wrath of the organisational leadership. The sisterhood within the 'POWA' fraternity had apparently taken the position of 'non-intervention.' Chided over the public assertions, she was not only ordered before a disciplinary committee, but also '…booted' from the organisation [Observer Media: February 14, 2017].
SACRIFICIALLY SLAUGHTERED
Entertaining reasonable expectations of selection in another constituency, contender Sharon Kentish was reportedly side-stepped for a male candidate. She may have been given reasons to feel disappointed in being a '…Lamb Sacrificially Slaughtered.' Except for '…Senator Aziza Lake, whose political position is yet to be determined, two women have been eliminated by a selection process, reportedly mired in controversy, thereby shattering their dreams. When media reports suggested that Maria Bird-Browne, (described by political pundits as a'…virtually political unknown),' had entered the race to vie for elective office, the Senators may have been given reasons to feel '…disadvantaged and politically jittery.' When her candidacy was confirmed they may also have been given reasons to feel '…Organisationally Jilted.' This has left them politically wounded and in despair.
ROLE IN NATIONAL LIFE
Seemingly inspired by the success of the past and current female parliamentarians, intent on making inroads into the male-dominated Parliament, several young, ambitious and intelligent women from an organization, had embarked on the political landscape. The aspirants, young, intelligent and ambitious, included '…Senators Alincia T. H. Williams-Grant; …Shenella Govia and banker Sharon Kentish. Their '…Declarations of Intent,' not only speak to a desire to run for elective office, but also to be positioned in another role in the national Parliament.' These three women have all been edged out of contention. This has paved the way for a new political aspirant, Maria Bird-Browne to contest national elections, constitutionally due on or before June 2019. The fate of another aspirant Aziza Lake, gay rights activist,' is yet to be determined.
PROCEDURAL IRREGULARITIES
Failing in their bid to aspire to membership of the House of Representatives, speculations were rife that the '…Central and Branch Executives' of their organisation had edged them out of contention. With clearly no rancorous feelings toward Maria Bird-Browne, the eliminated Senate President, Alincia Williams-Grant directed her attention to '…procedures,' believed to have been pregnant with '…Irregularities.' Showing no animus feelings toward the scientific poll or Selectee, gracefully accepting the opted process, Senator Shenella Govia, pledged support to the victor [Antigua News Room: December 8, 2017]. If that which was experienced by the '…DNA' leader, then the Senate President, might regretfully sing '…I have Dreams to Remember' [Otis Redding: You Tube].
POLITICAL FIRE
Regionally, women had long before entered in that which has often been described as a hostile political arena. The women who had entered the arena, showed great courage and fought against male contenders, as if there was no tomorrow. As it was then, so it is now. Male contenders have been considered '…politically brutal; …frighteningly vicious; …cruelly merciless; …insensitive and verbally muzzle-less.' This, undoubtedly, will have been the experience of these former female Prime Ministers '…Dame Eugenia Charles [Dominica: 1980-1995]; …Claudette Werleigh [Haiti: 1995 -1996]; …Janet Jagan [Guyana: 1997-1999]; …Kamla Persaud-Bissessar [Trinidad & Tobago: 2010-2015] and Portia Miller-Simpson [Jamaican: 2006-2007 & 2012-2016].' They have all been baptised in '…Political Fire.'
SENTIMENTAL EMPOWERMENT
In the case of women, while some might easily be fooled by '…Sentimental Empowerment,' they owe it to themselves to fight for '…Self-empowerment, free of sentiments, political or otherwise. This may have been the position of Juliet Holness, spouse of Jamaican Prime Minister, Andrew Holness. Nationally, for women, it appeared to have been a vicious and brutal political arena. Senators, who have had similar experience, were '…former Senator Gail Christian and former Magistrate Maureen Payne-Hyman.' The latter did not sing, but had made her feelings publicly known. It was to the knowledge that organisation's executives- branches- rural or central, along with conniving floor members, either influenced by '…bigotry or the political environment, had often done the unthinkable. Some, for reasons of expediency or necessity,' had derailed the aspirations of many female political aspirants.
SPOUSE/SPOUSE INCLUSION
Even as critics speculate, there has already been established precedence of '…Spouse/Spouse Inclusion' in governments across the region. The inclusion of the spouse of former Chief Minister '…Ebenezer T. Joshua, Ivy Inez Joshua' [St. Vincent and the Grenadines] bears testament to their participation in governance. While Ebenezer Joshua had aspired to the position of Chief Minister, his spouse was appointed Labour Minister [1957-1979]. There was also the inclusion in governance of former Guyanese President '…Cheddi Jagan and spouse Janet Jagan' [1957-1999]. While debates intensify over Maria Bird-Browne's declared candidacy, another area of national concern has been the possibility of an incumbent victory, with her being victorious at the polls. Such results may necessarily influence her inclusion in governance. While critics argue and analysts surmise, though not farfetched, as in golf, it is still a very long shot from '…Teeing-off to the Green.'
ARENA OF POLITICS
Intent on empowering herself, courageously, resolutely and purposefully, businesswoman Juliet Holness entered the hostile '…Arena of Politics.' She understood the difficulties and challenges to be encountered. Yet she was resolute and confident of achieving success. Fighting viciously and painstakingly in the political trenches, she had wended her way into the hearts of her constituents, and ultimately, victory that provides membership to the Jamaican Legislature [Jamaica Observer: February 25, 2016]. She was clearly not fooled by sentimentality or relied on 'sentimental empowerment.' While that may have been the case in Jamaica, in other jurisdictions, even with good intentions, women in some political organisations, either had to 'jostle or battle' each other for branch approval of their candidacy. Many have been affected by militating factors of 'envy or favoritism.'
SELECTION AND ELECTION
More recently, there was the senatorial appointment of Hazel Manning (spouse of deceased former Trinidad and Tobago Patrick Manning) [2002]. Though she had not faced the electorate for a mandate, her spouse's-recommended appointment, saw her being charged with ministerial responsibility for Education [2002-2007]. This had provoked public disapproval. Then there was the governmental inclusion of businesswoman Juliet Holness. Incidentally, no issues or concerns had been raised over her '…Selection or Election.' As the lone contender who had interfaced with well-known constituents, she was duly elected to the Jamaican Parliament [Jamaica Observer: February 25, 2015].
RADICALISED POLITICS
Though '…Where there is smoke, there is fire,' it shall not be assumed that '…Where there is fire, food is cooking.' Invariably, there is danger or disaster. Ever since the advent of '…Adult Suffrage' [December 20, 1951], the nation's political landscape has been dominated by males. The competition is fierce and the trail is rugged. Such landscape speaks to '…Radicalised Politics.' Those involved are usually politically hostile, and verbally combative. In the '…Season of Silliness' opponents savor the moment for unearthing that which had long disappeared into oblivion. There are legal recourses to '…derogatory or defamatory, libelous, slanderous or irresponsible statements.' Nationally, while there have been no defined behavioral Codes, conduct that appeared inconsistent with acceptable standards may invite visitations to the Judiciary. Most democracies, however, allow for responsible, yet tolerable verbal attacks on rival contenders, be they '…males or females; …queens or in-betweens.'
RADICALISM/POLITICAL TERRORISM
Likened to the rest of the region, vying for positions or engagement in '…representative politics,' means entering an arena with vicious political combatants. There is no such thing as reinforcing behavioral change. It is a zone for '…Radicalism and Political Terrorism.' The activities in the arena are never about beauty contests. There are sustained verbal attacks on prospective candidates, with the use of intimidatory tactics and colorful expressions. Such has always been the environment on the political landscape. These reflect previous political traits by a short list of political combatants- '…Sir George H. Walter; …Sir Gerald Watt; …Selvin Walter; …Donald Halstead; …Hugh Marshall Sr and Reuben Harris.' Boisterously, they spoke, timidity, they invoked. It is not an arena for the '…thinned-skinned or fearful candidates.' Moreover, it is an arena where political enemies are made. Thus, prospective candidates or incumbents entering or re-entering such arena, shall be '…undaunted and determined.'
SEASON OF SILLINESS
Elections campaigns have been politically-dubbed the '…Season of Silliness.' This is so, as many silly statements have been made, while colorful and humorous expressions have been used by both males and females. When farmer Wally Browne sought to unseat parliamentary representative, Wilmoth Daniel, either by slip of the tongue or starved of knowledge, he said '…When I win, I will barbecue the roads' (Barber Greene machines) [1994]. Wowing voters to exercise franchise in favour of his candidacy, former Junior Education Minister Winston Williams urged, '…Come out ah dat and Come in ah dis' [2004]. Confident that he could remove the Sir Lester B. Bird administration, former Prime Minister Baldwin Spencer retorted, '…We ha' them' [2004].
EATING SHOES
Sacked and seeking to inflict acrimonious defeat on Sir Lester Bird former Attorney General Dr. Errol Cort referred to him as the '…Beast from Rural East' [2009]. Then inflicting a humiliating electoral defeat on Dr. Errol Cort, Sir Lester referred to himself as the '…Come Back Kid' [June 12, 2014]. Seeking to unseat then incumbent candidate, former Tourism and Finance Minister Harold Lovell, former ambassador Lionel 'Max' Hurst was quoted as saying '…If you beat me, …I will eat my shoes' [2009]. If it had been consumed before, it must have been un-stimulating to human taste buds.  On the economic side, assuming responsibility for Finance and the Economy, a frightening state of affairs prompted him to describe it as being struck by a '…Category 5 hurricane' [2009].
NAH BODDER ME
Another colorful and thought provoking expression came from the tenacious and indomitable former Education Minister, Dr. Jacqui Quinn. Zealous and confident, she had expressed satisfaction that the '…Separation Package' had found favor with professional public servants. It was an initiative seen to have defied logic and human comprehension. It had had left the fledgling administration-'…critically starved of professionals,' thereby draining it of brain, competency and efficiency. Before these developments, in feisty, taunting and teasing political display, she said '…Teck dat in yo' Nen-nen; …Ah yo' nah bodder me.' Ironically, she was overwhelmed at the polls by fierce male-contender, Dean Jonas [June 12, 2014].
EDGE OF DEATH
Actively, she had shown a tenacity that speaks to a will to survive- politically and health-wise. She was as purposeful as she was determined and defiant. Credited with causing the expressions to be nationally popularised, she too had suffered an electoral defeat at the hands of political rival, Dean Jonas. Gracefully accepting the will of the people, even uncontrollably veering to the '…Edge of Death,' she continued the political fights. However, likened to '…All things bright and beautiful' [1848], rising to political prominence at sunrise, health conditions dictated a pre-mature end at sunset, to a distinguished and measurably successful political career [June 2014]. She remains high-spirited, optimistic and demonstrably focused on the lighter things of life. These are qualities, no doubt, that women of whatever political affiliation or persuasion, who felt '…organisationally marginalised or politically brutalised,' may wish to embrace, as they continue to seek opportunities for self-empowerment.
CONCLUSION
While 'Self-empowerment' is full of challenges, '…promised empowerment,' coated with sentiments, is fraught with 'disappointment.' In political affairs, that which has been perceived to have '…affected empowerment; …shattered dreams; …denied opportunities; …derailed aspirations and imposed degradation and indignities on political aspirants,' have always triggered reactions that reflect '…displeasure and disgust.' Thus, where reasonable suspicion gave rise to actions starved of legitimacy or transparency, the natural human tendency, has always been rejection, exposure and ventilation that which gave the appearance of '…conspicuous obtrusiveness.' Even at the risk of incurring wrath, many people had taken the conscious position to speak frankly to issues seen as egregious or inimical to their interest. Thus, the compulsion to express and ventilate concerns, whether of '…collusion; …deception or treachery; or …nepotism or cronyism,' is never suppressed.' Not only has this been a feature of the 'Donald Trump presidency,' but also a feature of most regional leaders' …some through radio and television; …some through social media; …some through Parliament and some on the political platform.'
Advertise with the mоѕt vіѕіtеd nеwѕ ѕіtе іn Antigua!
We offer fully customizable and flexible digital marketing packages. Your content is delivered instantly to thousands of users in Antigua and abroad!
Contact us at [email protected]