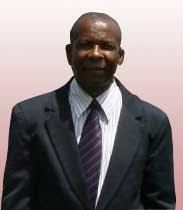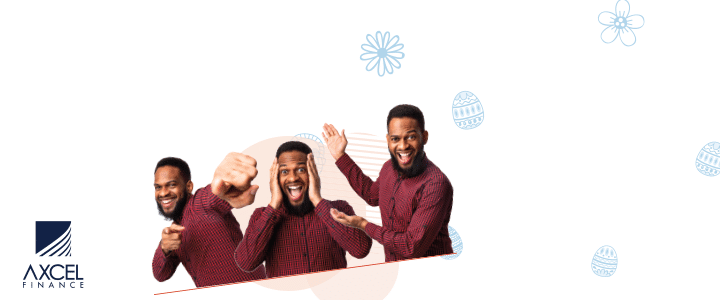 By Rawlston Pompey

Equally as much as members of society have expressed concerns over rising crime and violence, they have also expressed abhorrence to officials who have been alleged to have engaged in conduct akin to depravity. This article looks at methodologies, strategies and/or operational tactics, law enforcement agencies have employed in '…Luring and nabbing' suspects and wanted persons' for their alleged involvement in acts of criminality, and particularly those across borders. Hence, it is never by accident when criminal suspects are lured away from safe haven.' The classified acts are usually those associated with '…Bribery and corruption; …Conspiracy to commit bribery and conspiracy to commit money laundering.' These are among acts or conduct classified as '…Transnational Crimes' and are extraditable offences. Though fear of arrests or detention often means 'self-imposed restrictions on movement,' it also means '…preventing embarrassment; …inconvenience; …bad publicity; …irreparable reputational harm.
SENSE OF DISCERNMENT

As has often been said in the region, some travels, particularly, for people who became aware of deliberately laid traps for criminal wrongdoings, know of hidden dangers, '…can smell trouble or see danger.' Two regional individuals in the persona of '…Austin 'Jack' Warner, former FIFA/CONCACAF president and St. Kitts/Nevis Prime Minister Dr. Timothy Harris, might be credited for their gift of intuition and 'Sense of Discernment.' Their ability in sensing impending adversity may have enabled them to avert an unexpected meeting at Zurich and London. While there have been no defined acts associated with infractions of law by Prime Minister Dr. Timothy Harris, there might be good reasons for him to look very closely at the adversities of others. By avoiding travel and/or aborting flights destined to the exotic cities of '…Zurich, Switzerland and Cannes, France,' they may have escaped possible entrapment by American and British law enforcement agencies.

GLOBAL PHENOMENON
The desire, pursuit and the acquisition of wealth, particularly those who have risen to prominence and/or placed in privileged positions, have been moving as fast as the pace of life. Along the way, some acquisitions are said to be tainted by '…bribery and corruption.' This has been a '…Global Phenomenon.' Consequently, these have often prompted demand by the public for governmental (Integrity Commissions) and institutional (Law enforcement agencies) to conduct probes. When Prime Minister Gaston Browne said that '…I have no difficulty with Ministers enriching themselves,' he may have been looking at the constitutional principle that states '…The people of Antigua and Barbuda respect the principle of social justice, and therefore, …there should be adequate means for all' [CO: 1981].

GREED AND TEMPTATION


Mindful of human desires and frailties and cognizant of '…Greed and Temptation,' he had made it clear, that such enrichment shall be able to stand the litmus test of '…legitimacy.' Lest his statement may have been misconstrued or taken out of context, he cautioned that such enrichment '…shall not be at the expense of the people.' Though he may have stopped short of saying 'there is no place in his administration for any '…corrupt individuals,' it may have been clear that there will be no tolerance for corruption. When former Tourism, Economic Development, Investment and Energy Minister Asot Michael and Senator Michael Freeland's integrity came into question, the former was summarily removed from his administration, while the latter's candidacy hangs in the balance and political future looks grim [Observer Media: November 7, 2017].

STING – BEES AND POLICE

There appears to be shared commonalities between, '…Bees and Police.' Both 'Sting.' It cannot be said that bees, honey-making or otherwise, have lured humans to their hives. Though physically painful when stung, '…African honey bees,' produce a syrup of high sucrose content and that humans have added to the global food chain. Used for various purposes, it stimulates human taste buds. Thus, in quest of foods, humans have eked out a livelihood from that which bees have produced from nectar. When attacked by the '…American bumble bees or the British hornets,' there is pain of punishment, even when there was no interference of their hives. Applied to law enforcement, 'Stings' are operational, with elements of deception and surprise.

LURES AND DISGUISE
Likened to rodents lured into baited traps, '…enticement and opportunities' are deliberately provided to catch humans with the propensity to commit crimes. The objectives have often been achieved through '…Lures in Disguise.' Persons alleged, or reasonably suspected to have received bribes, could be undetectably lured out of their countries of residence. While the primary objective is arrests, a critical factor has been the avoidance of making formal requests to foreign governments for extradition of their nationals. The process is not only complicated, but also extremely lengthy, costly and frustrating. The case of former senior banking regulator, '…Leroy King,' makes the point. Indicted along with convicted ponzi schemer R. Allen Stanford on '…bribery and corruption charges [June 2009],' his wealth continues to allow him to avail himself of all legal remedies in a valiant attempt to escape institutional residency in a United States penitentiary.

TRANSNATIONAL CRIMES
Likened to other jurisdictions, in fighting 'Transnational Crimes,' the United Kingdom has shown no tolerance for certain criminal acts. Thus, in responding to these challenges,' it has moved in leaps and bounds, enacting (i) '…The Police and Criminal Evidence Act (PACE) [1984]; (ii) …Serious Organized Crime and Police Act [2011]; and (iii) …Criminal Procedures and Investigation Act.' This latter Act provides a '…new general power of arrest for all offences.' After interrogation (formal), where there was 'prima facie evidence,' a suspect may be formally charged and taken before a Court. Suspected persons may also be 'arrested and released on Police Bail' after an interview (informal). Investigators are guided by specific '…Codes of procedures and practice, that provide for careful balances for the enjoyment of individual rights and freedoms and the lawful exercise of Police powers' [Wikipedia].

LURES AND STINGS
Consequently, '…Lures and Stings' appear to have been fast becoming the preferred options of the most adequately-resourced law enforcement agencies. Thus, objectives can easily be achieved through '…all expenses-paid travel and accommodation' to distant cities. In committing criminal acts, the 'Lord's Prayer' is often ignored [Matthew 6: 13]. Yet those who have yielded to temptation; arrested and indicted for receiving millions or hundreds of thousands of dollars, do not necessarily repent or pray for redemption or salvation. Most have prayed not to be incarcerated. Many that have been tried, convicted and institutionalized, upon their discharge, either came out '…professing Christianity or became …Street Pastors, or congregational leaders,' while others out with one intent- committing more criminal acts. This speaks to '…recidivism.'

STING OPERATIONS
Implementing new strategies in combating 'Transnational Crimes,' research has shown the employment of 'Lures and Stings.' In the case of entrapping the '…drug dealer; …fraudsters; …corrupt or bribed; or …persons wanted for transnational crimes, these operations are collaboratively planned for execution at carefully selected countries and venues. The cases of Jamaican reggae artist Mark Anthony Myrie 'Buju Banton' 44; …a fugitive from United States justice and former Antigua and Barbuda businessman Dante Tagliavente 55, make the point.  The former was arrested following carefully executed clandestine 'Sting Operations' that resulted in '…Conspiracy to distribute cocaine charges.' prosecution and conviction and a 10-year jail sentence [December 2009].
STIMULATING INTEREST
In order to stimulate interest, these shall not only be carefully crafted operations, but shall take into consideration occupational or known or suspected criminal activities. In many United States jurisdictions, 'Bait Cars,' have been strategically parked to catch car thieves; …Vice Squads have used female police officers as prostitutes, while journalists are sometimes used to lure pedophiles to 'arranged home alone' for the sting. Similarly, undercover agents have been used as '…racketeers, narcotics traffickers, gun-runners and/or businessmen to rein in the bribed and corrupt.' More sophisticatedly, baits are disguisedly planted in foreign jurisdictions, particularly at large high-profile gatherings '…meetings; …conferences; …summits and business expositions.' Baits are obscured by '…luxurious accommodation, glitz and dazzling lights.'
DECEPTION AND IMPERSONATION
In what was seen as another classic display of deception, was that reportedly used by undercover Drug Enforcement Administration (DEA) agents. Seemingly unmindful of the United States Department of Justice (DOJ) unsuccessful request for his extradition on '…conspiracy and drug trafficking charges,' Dante ventured out of his safe haven. Extradition proceedings had failed to unearthed conclusive evidence of these charges, at least outside of US jurisdiction. By unsuspected acts of deception and impersonation, agents reportedly visited his '…Heritage Quay 'Timeless Treasures' store. They posed as '…tourists, making significant purchases of expensive jewellery. Others posed as '…merchandisers and drug traffickers. Arrangements were reportedly made for future business transactions and deals. There was no way of telling who or what the customers represented. He may have been inducted with ideas of greater profit-making, if not expanding businesses.
FOREIGN CATCH
He had sold to them 'Timeless Treasures,' thereby unknowingly placed himself for a '…Foreign Catch.' Likened to Peter, the net was cast. Lured to the Santo Domingo capital by unsuspecting agents, Dante was nabbed and flown to Puerto Rico. Even as he reportedly agreed to a guilty plea deal and allowed for his assets of US$3 million to be forfeited, he was slapped a '…108-month jail term. Coincidentally, this reflected the geographical area of mainland Antigua- 108 Square Miles. Had it been the number of beaches, it may have been raised to '365' [2015]. When a fugitive from United States justice, wend his way back into his country of domicile [Antigua & Barbuda]; landed the position of 'Deputy Airport Security Chief,  the Federal authorities neither made fuss, nor formal request for extradition.
LURED AND NABBED
Carefully, Federal authorities collaborated with the Trinidad and Tobago authorities in arranging a regional '…Airport Security Chiefs and Deputies Symposium.' The unsuspecting Deputy Airport Security Chief was '…Lured and Nabbed' [2010]. Waiving his right to Extradition proceedings, he was flown back to the United States to answer 'Uncle Sam's charges of fraud.' Instructively, '…Six Organization of Eastern Caribbean States (OECS),' have all signed '…Bi-lateral Extradition Treaties' with both the United States and Britain. They have also ratified them in their respective Parliaments, thus imposing upon themselves an obligation to act (judicially) against nationals and non-nations.
FIFA LURES
In the case of 'FIFA,' seven top officials, including CONCACAF head Jeffrey Webb and the former FIFA Vice President Austin 'Jack' Warner were invited to a Switzerland meeting. They were all aware of bribery scandals that had rocked the international sporting body. Unsuspectingly lured to the Swedish capital to attend a '…FIFA meeting,' six of the seven officials arrested were among fourteen members Federal authorities had indicted on '…conspiracy; …racketeering and money laundering charges.' There was no better venue for the 'Sting' than at a luxurious Zurich Five Star hotel [BBC: May 27, 2015]. Incidentally, but certainly not coincidentally, this came '…one week after their indictment' [Daily News Sports: July 27, 2015]. Even as 'fraudulently nimble,' Jack Warner may have been,' he showed no interest in travel that most certainly, will have caused him to sit in a corner of a Swiss jail, and a possible lengthy period of residency in a United States penitentiary.
DEFERRED PROSECUTIONS
In British jurisdiction, 'bribery, corruption and conspiracy' are activities associated with financial crimes, and could result in (i) '…Arrest; (ii) …prosecution and conviction; (iii) …incarceration; (iv) …unlimited fines; and (v) …Seizure/recovery and forfeiture of assets.' However, accused persons may be offered deals that could mean 'Deferred Prosecutions' under an Act of Parliament. Several jurisdictions have embarked upon such a practice: – most notable, the United States' [Arnold and Porter: Global Anti-Corruption]. If prosecuted and convicted, considerations may be given t light punishment. This, however, is contingent upon 'mitigating or aggravating circumstances,' as well as conditionalities, (if any) agreed to by both the prosecution and defence. That, which brings no comfort, is a 'jurisprudence-derivative of British-inherited laws that allows for its agencies to exercise powers indiscriminately in combating cross-border crimes.
IMPOSABLE SANCTIONS
In the case of former Minister of Tourism, Economic Development, Investments and Energy, Asot Michael, though he continues to enjoy '…individual liberty and freedom of movement that allows travel outside the United Kingdom,' given that which was briefly revealed for his arrests, there are still possibilities of sanctions. According to existing British laws, sanctions are imposable '…Criminally; …civilly or administratively.' Criminally, this is imposable upon trial and conviction on offences charged; …Civilly, the 'Proceeds of Crime Act' provides for '…assets recovery; … confiscation and forfeiture.' Administratively, the practice that has developed worldwide, and particularly in British and American jurisprudence, allows for '…Plea Deals.'
PAINS OF PUNISHMENT
There is also the 'Prevention of Corruption Act,' said to have '…almost universal jurisdiction.' It provides for convicted persons (i) …pains of liability of a custodial sentence of 10 years; (ii) …Unlimited fines; and (iii) …Asset recovery.' The Act allows for prosecution of individuals or company with links to the United Kingdom, regardless of where the crime was committed [Wikipedia]. A widely reported incident has been the conviction of British Court Clerk Munir Patel 22.' He became the first victim when he allegedly took bribes from offending motorists to escape prosecution. Pleading guilty to 'Bribery and Misconduct in public office,' he incurred custodial sentences of '3 and 6 years to run concurrently '[BBC: November 18, 2011]. Incidentally, at the first parliamentarian and government Minister to have been nabbed under 'Suspicion of Bribery,' has been a '…Foreign public official' [Bribery Act: Section 6: October 23, 2017].
SPECULATIVE ALLEGATIONS
A seemingly 'fatefully arranged flight' to Cannes, France, en route the United Kingdom, has brought discomfiture to former Tourism, Economic, Investments and Energy Minister Asot Michael. He was intercepted by British law enforcement agents of the National Crime Agency (NCA). Where arrests of persons have been effected on suspicion of criminal activities, it has always been for prosecutorial purposes. No power resides with Police to '''arrest or detain for questioning.' Apart from '…Speculative Allegations,' there was absolutely no doubt that the former Minister's instantaneous arrest upon arrival at the London Gatwick Airport was the result of a 'Sting Operating' aided through collaboration with 'Interpol and 'Mutual Assistance' from local police.' He was fingered in a 'British-linked bribery scandal' [Observer Media: October 23, 2017].
DRAMATIC DEVELOPMENTS
Drama unfolded with disruption of a flight to the exotic French city of Cannes by former Tourism, Economic Development, Investments and Energy Minister, Asot Michael [October 23, 2017]. Travelling to that city, he was intercepted by British law enforcement authorities on allegations that he had been involved with a British businessman in criminal acts of bribery- a '…Transnational Crime.' The city, described as, '…known for its association with the rich and famous; …luxury hotels and restaurants' was being used for high- profiled Conferences' [Wikipedia]. Incidentally or calculatedly, but seemingly disguisedly, only the former OECS Minister [Antigua & Barbuda] was invited to address the 'Exposition' [Freedom Wall: October 25, 2017].
FISH BAIT
An apparent original agenda only listed him as an active participant. He was allotted a 45 minutes period to provide a perspective on the nation's '…Citizenship by Investment Programme (CIP)' [Day 1: October 26, 2017]. As adversity struck, an apparent revised programme listed 'Communications and Marketing officer, Jamila Kirwan' as the nation's representative to the Exposition. The other regional public official media reports suggested to have also been destined to the France was St. Kitts/Nevis Prime Minister Dr. Timothy Harris. However, his name was not reflected on the agenda, (original or revised) as a visiting presenter. If he was officially invited, reasonable inferences may have been drawn that he may have been '…unknowingly chosen as bait to catch some other fish.'
TRAVEL CANCELLATION
This was premised on the fact that as in the case of Antigua and Barbuda, no representative replacement was made for his conspicuous, yet mystified absence. Given the experiences of his neighboring colleague, former Tourism Minister and CIP promoter/presenter  Asot Michael,  speculations remain rife among the citizenry, that he may have aborted a flight that may have been en route to the London Gatwick Airport [Investment Immigration Insider: October 23, 2017]. Though there may have been perfectly legitimate official or personal reasons for the decision to defer travel, this had prompted his predecessor and fierce critic Dr. Denzil Douglas, to be teasingly and/or provocatively inquiring, '…Was it that he was afraid of being met at Gatwick? In response, his press Secretary denied any apprehension of fear travelling to that airport [Caribbean News Now: October 27, 2017].
PLEAS AND DEALS
It has become a universal practice by State prosecutors to offer '…Plea Deal Incentives' to persons charged with certain crimes. ' This has often been the case when suspects, confronted with overwhelming '…prima facie evidence and there are reasonable prospect of convictions and severe punishment,' voluntary submit to the mercy of prosecutors. Consequently, many are inclined to enter into '…Pleas and Deals.' Suspects may be offered '…Conditional Immunities from prosecutions.' Conditionalities may include '(i) …Full cooperation-identifying accomplices; (ii) …Surrendering criminal proceeds – cash or other assets; and (iii) …Testifying against the indicted. Frequently, these are viewed with consternation. These have several advantages to Prosecutor, yet two objectives, (i) '…Assisting in solving otherwise crime (Cold Cases) with remote possibilities of being solved and (ii) …Convictions for those solved and prosecuted.' Cooperating, however, may also mean a light sentence.
CONCLUSION
The Constitution, a pre-independence Charter, clearly states '…Any person who is arrested or detained shall be informed orally and in writing as soon as reasonably practicable, in language that he understands of the reason for his arrest or detention' [CO. 1981: Section 5 (2)]. It is to be understood that '…No person may incriminate him/herself in criminal wrongdoings.' There is also the prevailing constitutional right of innocence.' While citizens are starved for information, the constitutionally protected rights shall be understood by every citizen. It shall also be known that it allows for '…equal treatment before the law.' Whether or not the allegations made can be evidentially substantiated and/or judicially proven, law enforcement shall not only show that '…reasonable suspicion' existed, but also show justification for restraining a person's liberty. Thus, '…he who asserts must prove.' All is well that ends well [William Shakespeare: Written 1604/05]. *****
Advertise with the mоѕt vіѕіtеd nеwѕ ѕіtе іn Antigua!
We offer fully customizable and flexible digital marketing packages.
Contact us at [email protected]