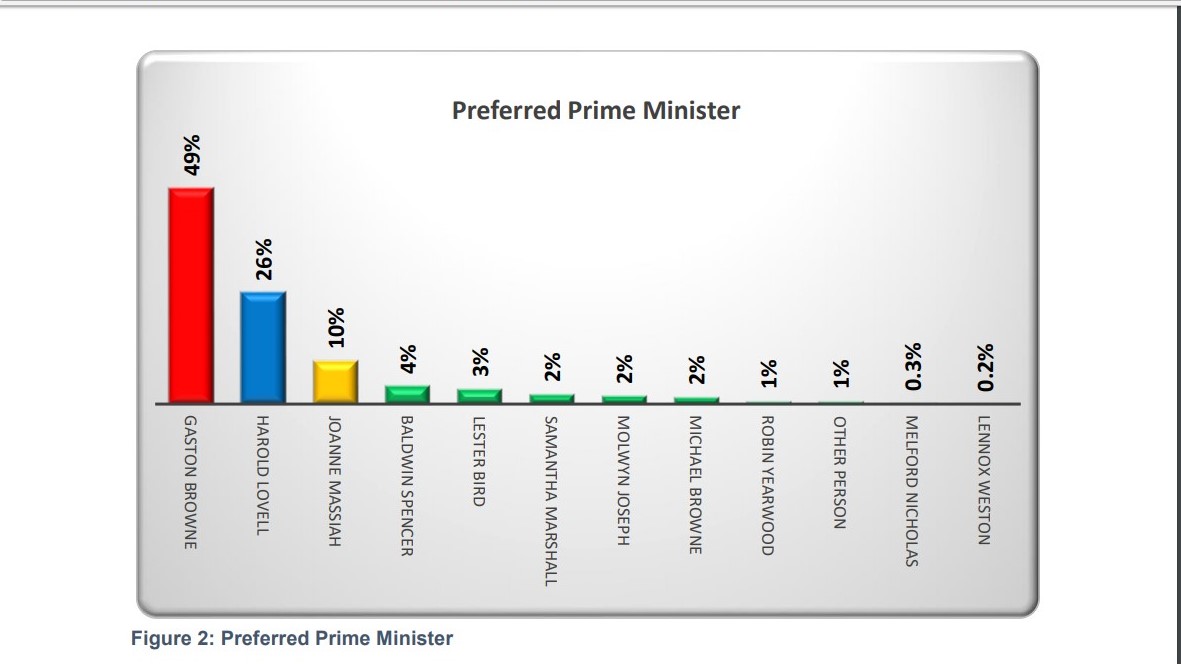 A new poll by Peter Wickham conducted between February 2-5 this year has found that Gaston Browne remains the preferred person to lead Antigua and Barbuda as prime minister.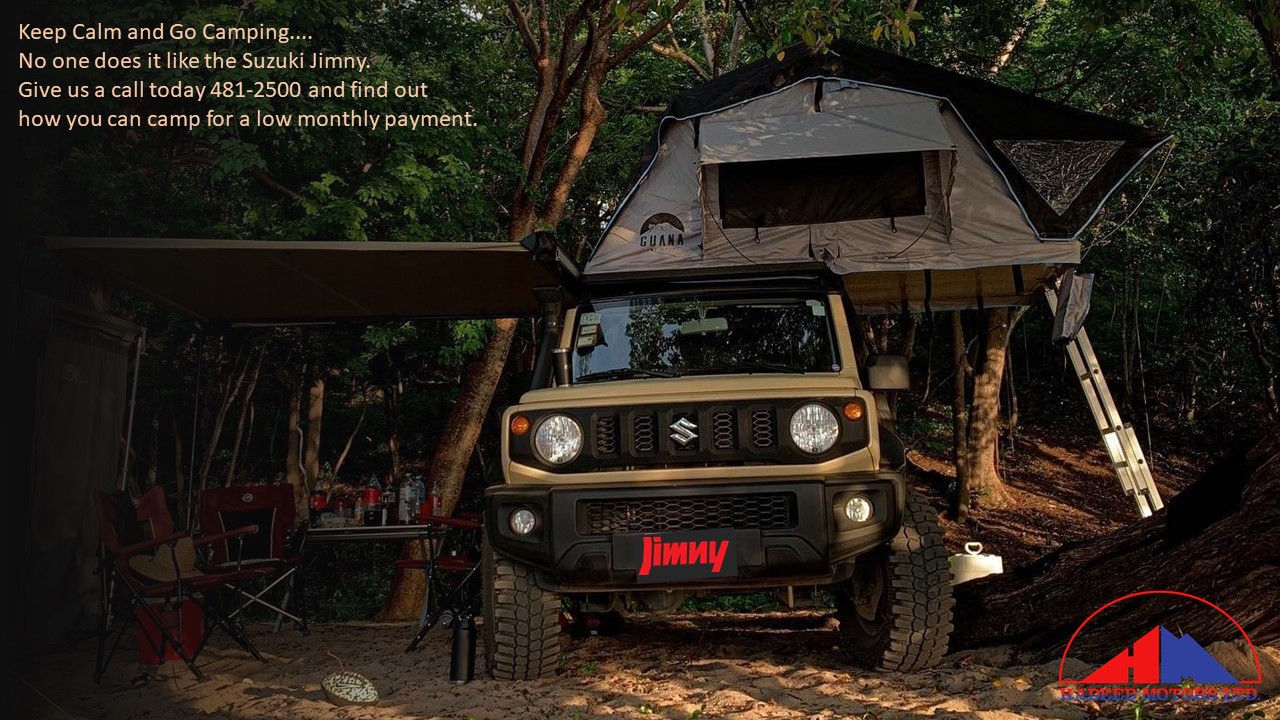 The survey asked respondents an open-ended question about their preference for a Prime Minister at this time.

The majority of respondents (49%) expressed a preference for Prime Minister Gaston Browne, while the second highest number opted for
the leader of the UPP, Harold Lovell (26%), while DNA leader Joanne Massiah secured the support of 10% of respondents.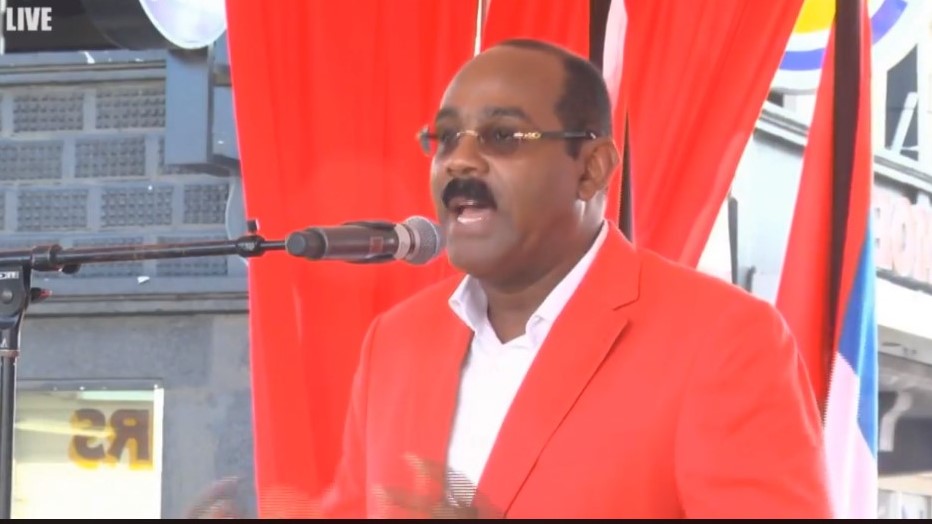 Comparatively, PM Browne is poling similarly to 2016 when he also secured 49% of support nationally; however, Lovell has improved marginally from 24% in 2016 to 26% currently.

Joanne Massiah has also remained stable, securing 10% both in 2016 and currently, while former PM Spencer has fallen precipitously from 13% in 2016 to 4% currently, suggesting that UPP supporters are now accepting the fact that he is no longer available for the post.
The poll was conducted against the background of continued speculation about an early election in all 16 constituencies on the mainland.

The methodology used to conduct this survey is consistent with others conducted by CADRES in Antigua and Barbuda and would be expected to achieve a margin of error of +/- 5% with respect to the mainland of Antigua.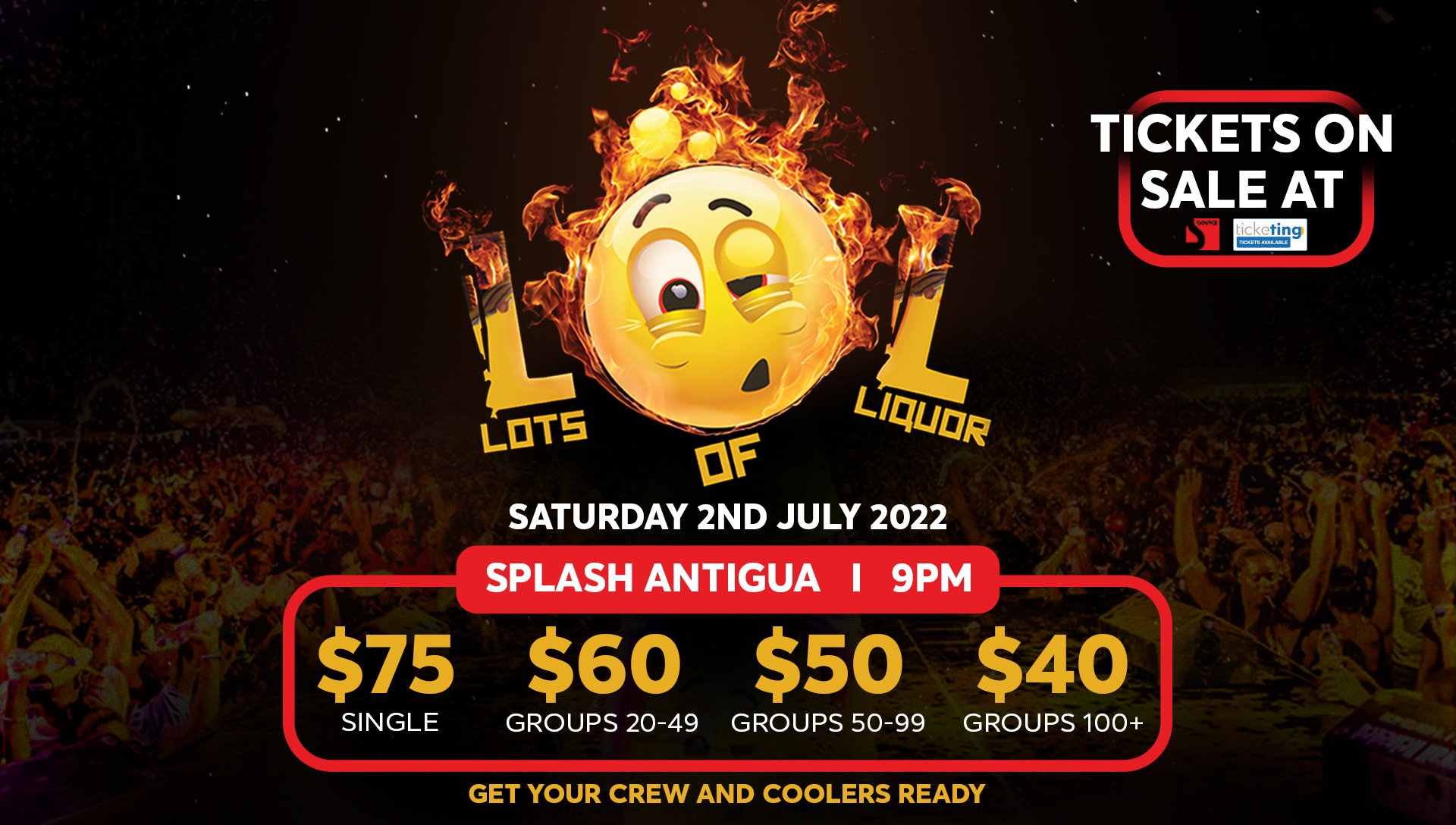 Approximately 800 face-to-face interviews were conducted in all 16
constituencies across Antigua based on a standard interview schedule that sought information on party support, leadership preference and the major national issues.

CLICK HERE TO JOIN OUR WHATSAPP GROUP