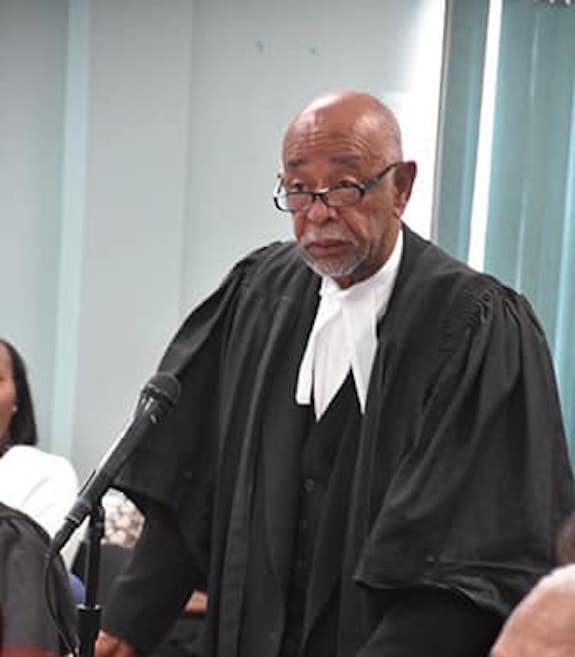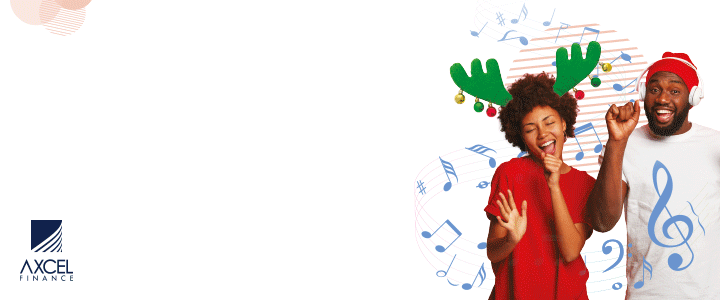 by Rawlston Pompey

As the world turns, humans sometimes toy around with life. Not infrequently as a game of chance. Even so, there are those that live life with purposes more fundamental and meaningful. However, to the individual, as it was in the 'Beginning,' so will it be in the 'End.' Invariably, some shocking event occurred. It brings home to the gamester that life is really is not a game. Thus, there are trials as there are tribulations. There is disappointment as there is frustration. Then there is pain, followed by suffering and misery. When the end is near, there will be melancholic feelings as there will anxious moments, anguish and despairing cries. When the 'End' comes, there is the inevitability of sorrow and grief. Thus, it is to be understood that when 'Fate' calls, though not for the status of; '…Monarchs; …Kings and Queens; or …Princes and Princesses,' all shall obey the 'Call to Glory or God's Fury.' The same is true for every ruled subject. These are all part of the human experience.
FROM THE MADDEN COURTS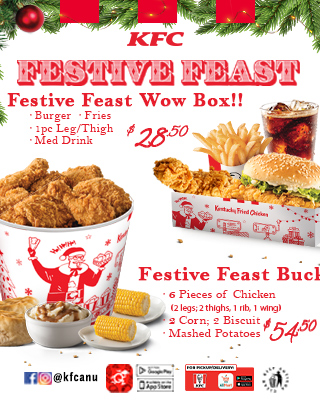 A telling blow has been dealt to both the 'Magistracy and the Judiciary.' The fallen, Barrister-at-law, Ralph Alexander Francis' has been quietly removed 'From the Madden Courts' into the 'Rolling Clouds.' This might be seen at the top of this very 'ANR's social media page. The 'Clouds, now featured in social media commercial, shall always cause to be remembered, this 'Lega Warrior. There was something peculiar about this video. Jestingly, as it may have sounded, the author remains undaunted that death may snatch him in like manner. Those visiting this news portal may have read a brief comment that says; '…When these Clouds roll, someone is likely to roll with them' [March 3, 2021]. Truth be told, likened to 'Prime Minister Gaston Browne,' reportedly sneaked in a 'Moderna Jab' as a counter- measure, that, or 'AstraZeneca' no other person is ready to take the 'Train of No Return,' neither 'Heaven nor Hell-bound.' He sure has followed the 'Referee's Warning- 'Protect yourselves at all times.'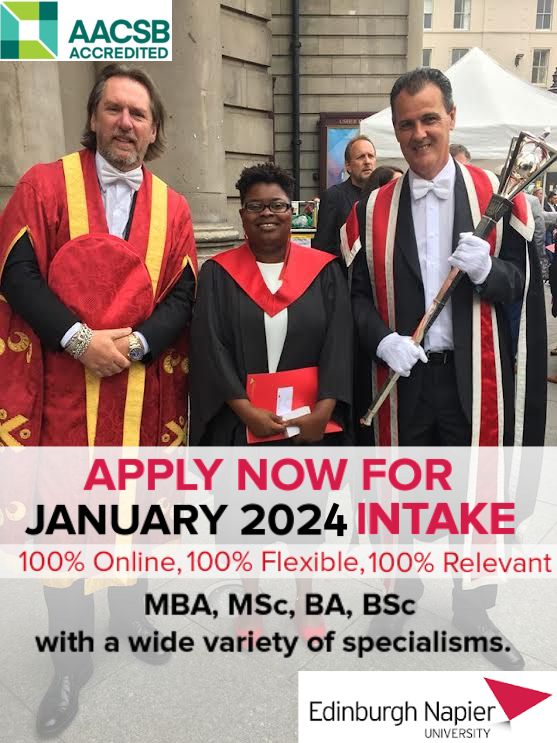 LIFE AND TIME
This tribute speaks to the 'Life and Time' of 'Barrister Ralph Alexander Francis.' It focuses primarily in his professional capacity as a practicing 'Barrister-at-law.' That which was known was the enjoyment of a 'privileged position.' Through the years he maintained an air of humility; a deep sense of pride and purpose. He was a most respectful and helpful human being. He was as gentle as he was approachable. He had never failed to show his love of humanity, evidenced by his magnanimity. He endeared himself to many people in every strata of society and many had gravitated to him. Not infrequently, in his legal practice, he had raised many objections to the suspect behavior of 'Courts of First Instant,' be it; (i) '…The Magistracy; and (ii) …The Judiciary.' He was also deeply concerned over the way Law enforcement executed the law against the indigent or members of the lower strata of society.'

SMALL-MINDED BIGOTS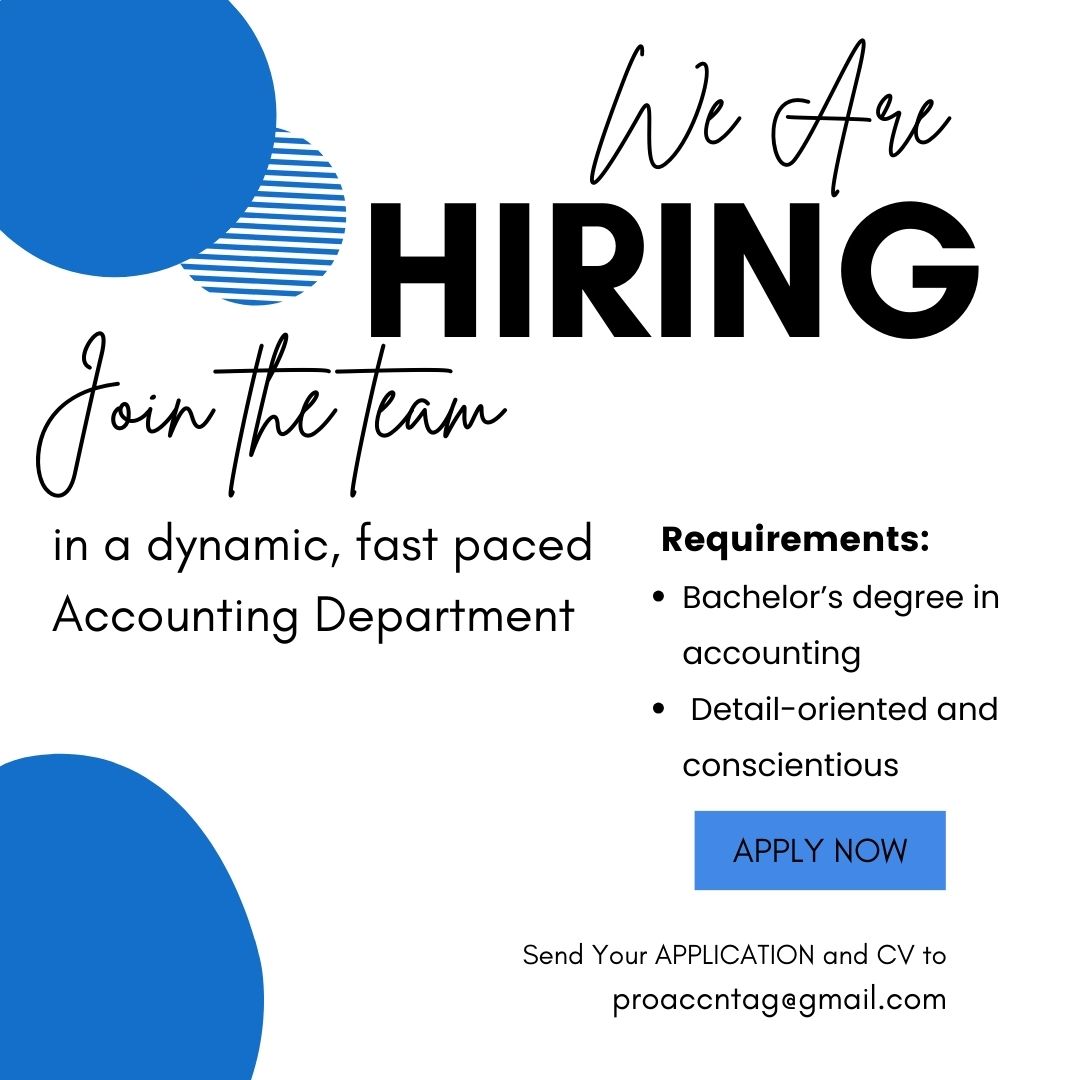 For at least one member of the legal profession, suspected underlying conditions and complications suspectedly associated with the deadly 'Coronavirus-19,' saw 'prominent pro bono Barrister' being 'Called to Glory.' He shall be, not at war with a few 'Small-Minded Bigots,' but at peace with himself. He shall rest quietly in eternity until their 'Roll is Called Up Yonder' [James Milton Black: 1893]. Whatever the war may have been, a warrior shockingly fell. He has been transitioned to another place after succumbing to that which has been well-known, and continues to take toll upon humans everywhere.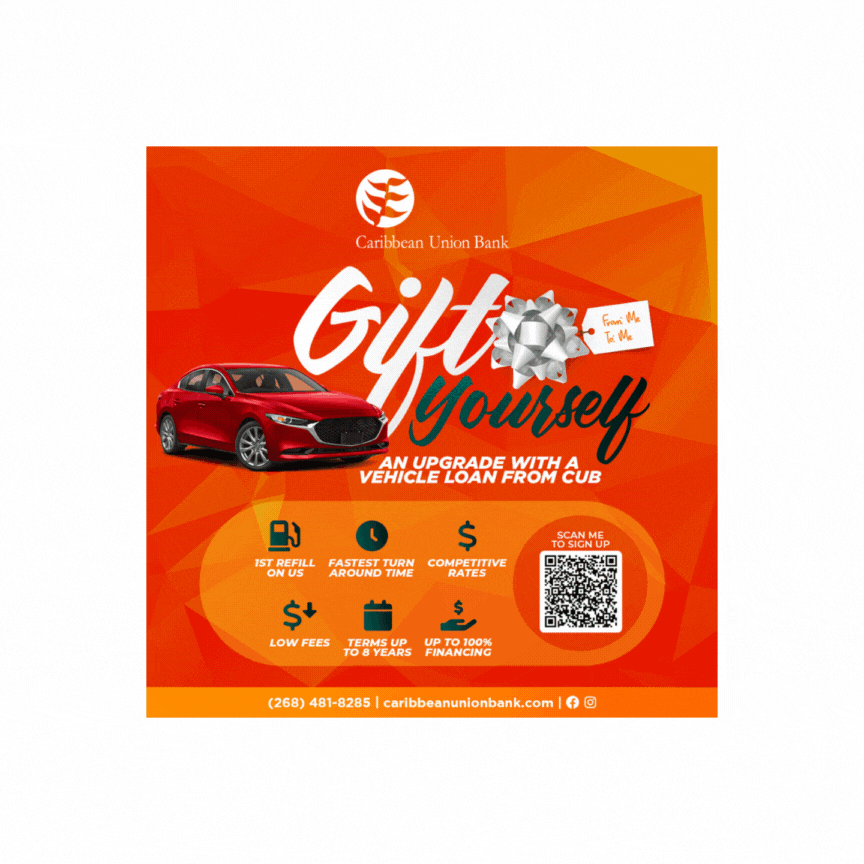 INTOXICATED IDEA

Undoubtedly, the passing of well-known and prominent pro bono Barrister-at-Law,' may not only have brought sorrow and grief to family, loved ones and friends, but also saddened the hearts of practicing colleagues. In his private law practice, likened to other human rights defenders; (i) …Journalists; (ii) …Unionists; and (iii) Barristers/Attorneys,' he was committed to the fair administration of justice. Characteristically, he was neither flamboyant, braggadocios or vulgarly assertive. Yet there was always an air of humility. He never soared like an eagle. There were those with the 'Intoxicated Idea' that they were far more superior in knowledge of the law than himself. They reportedly treated him with contempt and disdain whenever he endeavored to advance legal arguments on points, as he sought to give his clients the best legal representation he could.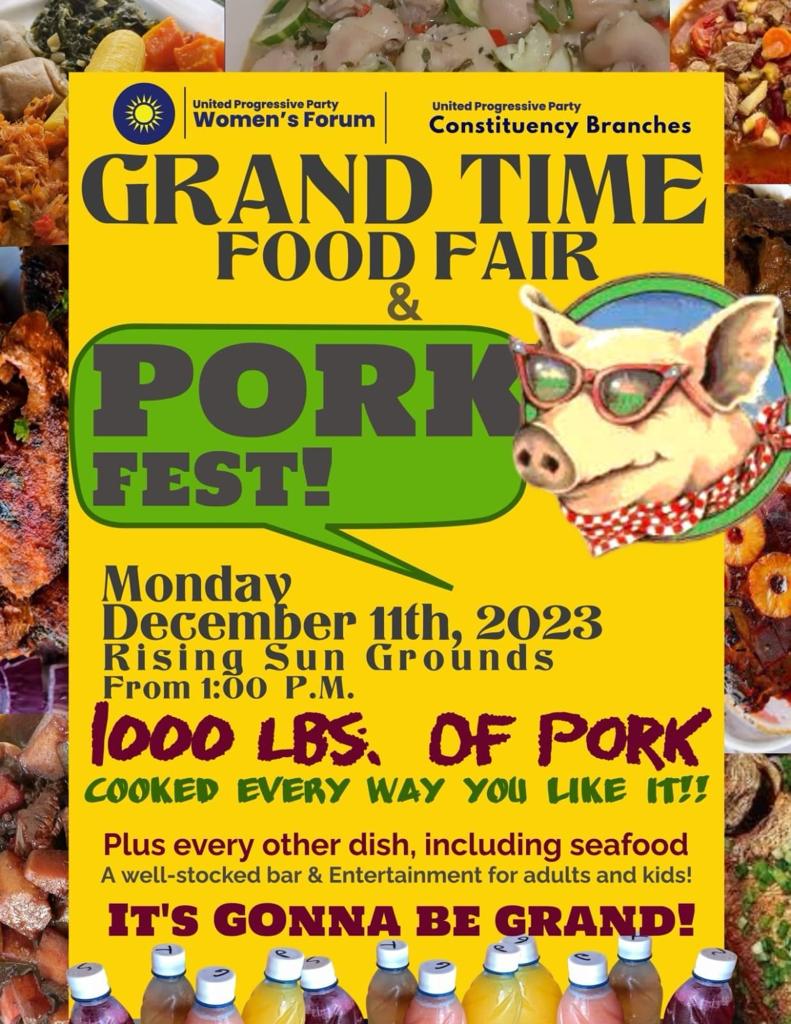 FALLEN COMPETITOR
Medical authorities had no difficulty in determining that the 'Virus' has taken toll on the human person of an eminent Barrister-at-law, 'Ralph Alexander Francis.' Except for 'Statistics and official formalities,' his demise and sentiments that might now be expressed will be of no consequence to the departed. For yester-year, he was 'Revered' by many, and 'Despised' by a few that had treated him contempt, thereby showing scant regard to his intellect, dignity and worth of the human person. He appeared to have enjoyed a particular kinship with diverse people. Those that seemingly enjoyed his association as 'Golf Enthusiasts' would have been the 'Sirs Isaac Vivian Alexander Richards, Richard 'Richie' Richardson, Leon 'Kuma' Rodney et al.' They have all represented the fraternity by paying final respects to a 'Fallen Competitor' they all revered [March 6, 2021]. His aspirations for 're-development of the facility,' hampered by financial constraints, may still live on [Observer: September 13, 2018].

EARTHLY TROUBLES
While condolences will be extended to the bereaved, and tributes will be paid to him, his call to the place of 'Rest and Peace,' has effectively ended his 'Earthly Troubles' whatever they may have been. Likened to other people with their own story, he would have had his share of life's ups and down as well pain and glory. Undoubtedly, his sad passing may evoke memories in those whom he may have; (a) '…Associated themselves with him professionally and socially; (b) …Engaged his legal services and those, for reasons of indigence, he had unhesitatingly provided pro bono service. Researching for this tribute, he was said to have an affinity for the sport of Golf. Such revelation came from a golfing enthusiast, former Member of Parliament and Minister of Government, 'Hilroy Humphreys,' one the competitors at the 'Cedar Valley Golf Course.' It was also revealed that he also held a 'Directorship position' at the one-sport facility.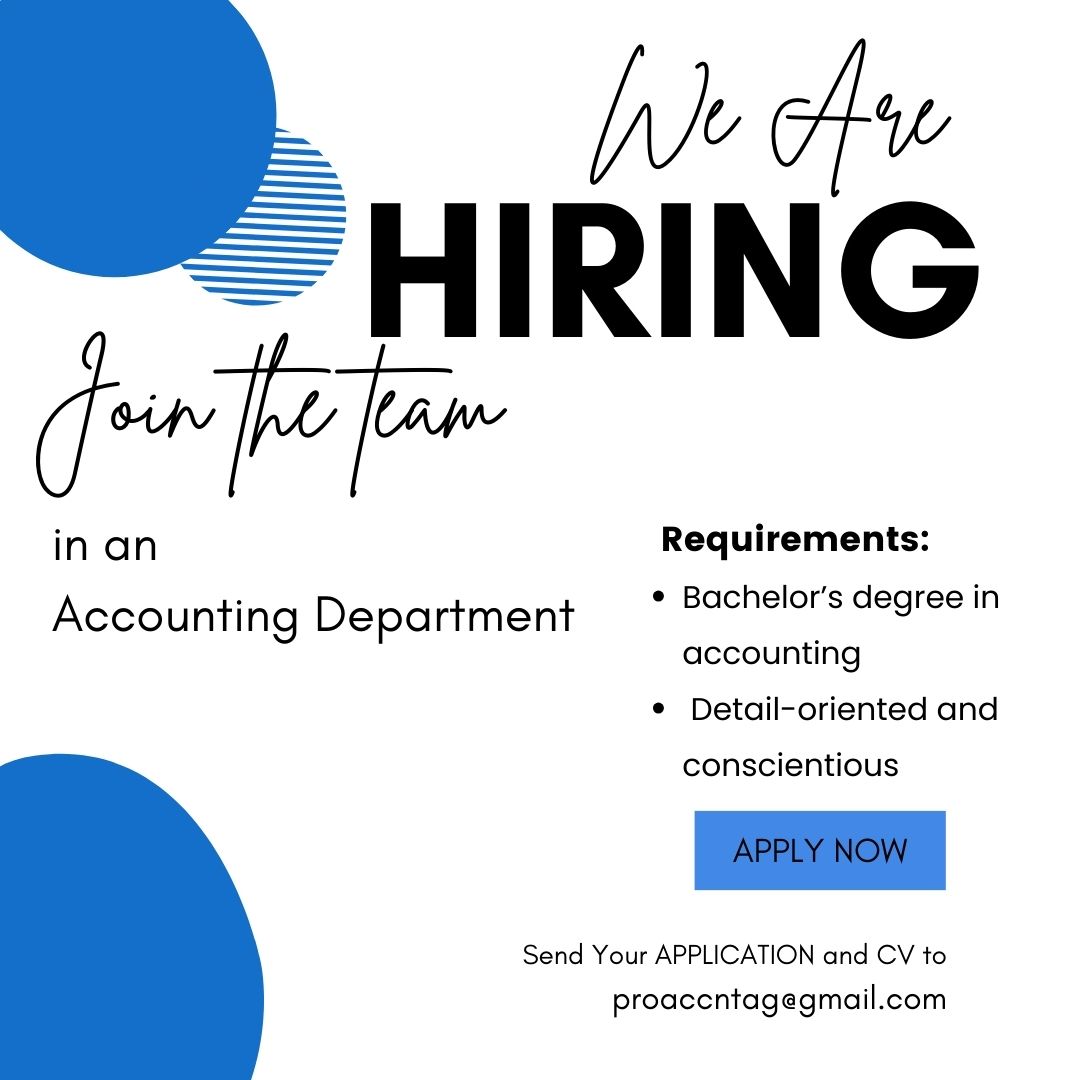 INAPPLICABLE SECTION-102
And now, though the 'Holy Scripture' speaks to longevity, there is something equally fundamental that it also speaks to as well.' Laid to rest [Saturday March 6, 2021]. This has been in keeping with the law that mandates '…Speedy burial or cremation of the body of persons infected with a dangerous infectious disease' [Section 102: Public Health Act: Chapter 353]. Ironically, this has been the 'Inapplicable Section' of the 'Principal Act,' where the innocent has been continuously and unlawfully penalized with the 'Fine of EC$5, 000' for Regulations they had not in actuality, violated. It has been the view of some legal luminaries that the time has come to place the 'Sane' where psychiatric Superintendent 'Dr. James King,' often scan the brain of the 'Insane.'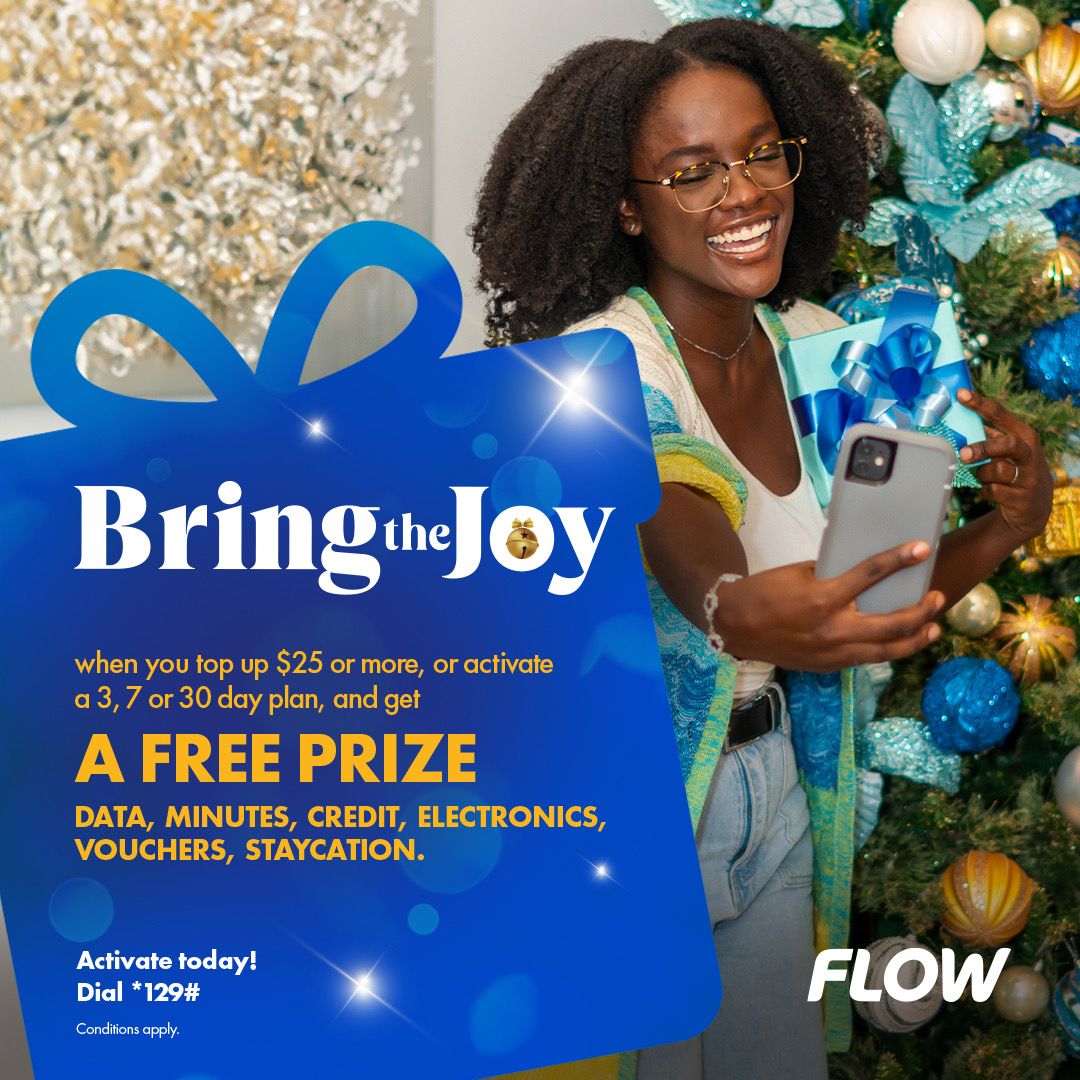 GOOD GOVERNANCE
He was a featured panelist of a legal educational programme on State media called 'Justice.' This programme was then hosted on 'State Media' by current Attorney General, Justice and Legal Affairs Minister, 'Steadroy 'Cutie' Benjamin.' Indeed, it was an honour and a privilege to stand against him, both within the Magistracy and the radio/television programming. As part of a 'Watch Dog' organization, called 'Free and Fair Elections League,' he had assisted in guiding the understanding of the 'Representation of the People Act' [No. 17 of 2001].  There has been a sneaking suspicion that Secretary to the League, 'George 'Rick' James' [Deceased: September 24, 2018], needed some urgent legal advice. Both had championed the cause for 'Good Governance.'
WOES OF MAN
In the 'Book- Job' the Scripture has long informed of 'Man's Plight.' This will have been told on innumerable pages of the 'Holy Bible.' None is so clear as that contained in the 'Book- Job.'  It has been in this very book the 'Scripture gives the clearest and profound warning of just what lies ahead. It speaks to 'Woes of Man.' When these descended upon a 'Man of God,' though he felt pain, it was his extraordinary 'Abiding Faith,' that saw him out of his miseries. Had it been so, and had he followed the suggestion of his 'Faithless Wife,' he may never have been healed or relieved of his 'Woes and Troubles' as to see the 'Face of God.' Whatever his transgressions may have been, he may still see the 'Face of God.'
FULL OF TROUBLE
In spite of his valiant efforts, his life appeared to have been 'Full of Trouble.' His experiences support that which the 'Scripture Warns;' '…A person who is born of a woman is short-lived and full of trouble' [Job 14: 1]. This passage of Scripture shall particularize the experiences of 'Barrister-at-law, Ralph Alexander Francis. There appeared never to have been an 'Easy Road for him to Travel.' This means the same thing as had been alluded to in the song; 'Hard Road to Travel' [Jimmy Cliff: YouTube]. Though he may not have seen the 'White Cliffs of Dover,' he may have seen as much injustice within the 'Criminal Justice System,' than there are vaccines to inoculate the world's populations.
COURTS OF FIRST INSTANCE
In life' innumerable battles, humans combative to each other, often wage war against each other. Within the Judiciary, there are commonly two such battles; (i) '…Litigation; and (ii) …Prosecution.' While Defence attorneys may strategize, no weaponry was required. The shrewd 'Barrister,' knows that a successful defence is partially dependent upon; (a) '…Proper Case preparation; and(b) …Good technique and persuasive arguments, skillfully articulated and sensibly presented.' He represented many convicted persons within the Magistracy, Eastern Caribbean Supreme Court (ECSC), up to the final appellate Court, the London Judicial Committee of the Privy Council (JCPC). At the Courts of 'First Instance' (Magistrate/High Court), 'Barrister-at-law Ralph Francis' adopted his own style of defence. Yet on merit of the Case. Whatever, deficiencies there may have been, 'Barrister Ralph Francis' was up to his game. He battled opposing parties with every legal sinew and muscle.
SCRIPTURAL EDIFICATION
In spite of his demise, it shall still be said without fear of scriptural contradiction that the life of 'Ralph A. Francis, Barrister'was certainly not shortened. He had barely edge over the 'Three Scores and Ten years (70),' humans have been scripturally pre-determined to live. The exception has been that stipulated for extended longevity. Th 'Scripture Edifies' that only 'Failing Health' could cause humans to be removed from the earth's surface [SCRIPTURE….]. Thus, it has to be seen that Scripture has been fulfilled. Failing Health has denied him the opportunity to advance beyond the 'age of 72 years,' and mere two months shy of his 'seventy third (73) birthday' [May 14, 1948 – March 2, 2021].
NAPLEY'S PAGES
Not only was 'Barrister Ralph Francis' being studious, but was also audacious as he was courageous. These may have been attributes that appeared not to have been in accord with those of the 'Judiciary and Magistracy.' Other than serving humanity, there may have been no personal aspirations to position himself to be enriched. Likened to many others, there has always been a consciousness in rendering assistance to the disadvantaged. For this reason, it appeared that money was no object. He showed no desire to use his intellect and legal skill in a practice that speaks to 'Fleecing the Client. Most of whom came from depressed communities.
JUDICIAL EXCHANGE
As in yesteryear, in today's 'Court Room,' it is counter-productive and inimical to a client's interest to invite visitation of the wrath of an adjudicator. While Attorneys-at-law may face public chidings, it is to be presumed that those may dish out such rebukes are substantially remunerated. Interestingly, in a 'Judicial Exchange' concerning a non-criminal pending issue involving his client, a young courageous practicing 'Attorney Andrew Okolo' was overheard being told by 'High Court Justice Iain Morley; 'You need to better inform yourself.' While such may have been accepted as an exchange, it may still have been capable of being viewed as a 'Judicial Insult.' Sharp-wittedly, the young attorney, undaunted and unfazed, without tempered, yet refined language, decorously shot back; '…Mi Lord, with utmost respect. the Defence hold a very different view to that of His Lordship's [March 2020].
BATTERED AND BRUISED
There was no doubt that he was well learned in law. Not infrequently 'Battered' by the 'Judiciary' and sometimes 'Bruised' by the 'Magistracy,' Barrister Ralph Francis appeared as resolute as he had persevered. That which might best describe his judicial and magisterial troubles might be discerned from this quote by 'British Barrister Melford Stevenson.' He wrote; '…The lessons which can be painlessly learned by anyone who reads 'Mr. Napley's Pages' with attention were all too often rubbed in by sharp and ferocious rebukes administered in public by men who; (a) '…Overworked; (b) …Underpaid; and (c) …Sometimes embittered by the belief that their undoubted ability had not received the reward they hoped for in their chosen profession' [Technique of Persuasion: David Napley: 1971].
PASSION FOR JUSTICE
In the case of 'Barrister Ralph A. Francis,' without feelings or rancor or animosity, controversial; contentious and cantankerous,' where just ways members of the legal fraternity have described him. Yet, in his heart were; (i) '…Love of humanity; and (ii) …A 'Passion for Justice.' He resolutely guarded against improper police procedures and actions that speak to 'Abuse of Process.' He also abhorred abuses that speaks to excessive use of force. Thus, in his criminal law practice, he was often keenly looking to see where enforcers of the law may have erred. Instructively, this was so whether or not an accused person had engaged his legal services or he had voluntarily provided pro bono services to the indigent undefended.
BATTLE-READY BARRISTER
Should the arresting officer testified that the accused's response was recorded in his official Pocket Book,' for veracity, he would quickly make an application to the adjudicator to examine the recorded entry only. He would have been looking for; (i) '…Factuality; (ii) …Truthfulness; and (ii) …Consistency.' The ever 'Battle-ready Barrister' was as fierce as he was forceful and fearless. He was resolute as he was adamant. In criminal defence of his clients, he kept his and their expectations high. Though not always convincing or persuasive, yet with an air of assertiveness, ever seeking to make cogency of his arguments, he was well prepared to do so authoritatively. These professional traits not only characterized his nature, but also his personality.
VOICELESS MAJORITY v VOCALIZED MINORITY
He was not alone. While most practicing 'Attorneys or Barristers-at-law' fearfully remained in a deep 'State of Passivity,''Ralph Alexander Francis' boldly made his voice heard. Likened to his colleague, practicing attorney 'Charlesworth Tabor,' who appeared to have removed himself from the 'Voiceless Majority' and 'Unscrupulous Minority' to become the 'Vocalized Minority.' The latter sought to bring the 'Drafter, CBH Board' and citizenry' of flaws in the 'Penalty Section' of the Regulations. While they sought to sensitize the citizenry and brought awareness through 'Teaching,' others that have often occupied the attention of clients for nefarious behavior, these in the latter category may have been considering which unsuspecting client shall become the next victim for 'Legalistic Fleecing.' These are the ones that often caused the good name of those with scruples to be tarnished or sullied.
CONTENTIOUS PENALTIES
Both practicing attorneys, spoke passionately and fearlessly to issues of law. The latter, spoke to the 'Statutory Instrument-authorized 'Covid-related Measures.' The 'Regulations,' initially made contentions for reasons of the clearly 'Over-regulated Penalties' and imposition by the Magistracy' [Section 102; No. 16 of 2020: No. 27 of 2020 & N0. 10 0f 2021], for breaches not contained in the 'Principal Act' [Public Health Act: Chapter 353]. The prescriptive penalties have been made out of accord with provisions contained in 'Principal Parliamentary Enactments.' Clear examples have been 'Sections 102 and 177' [Public Health Act [Chapter 353]. These speak to the unlawful over-regulated penalties of 'EC$ 5, 000 or 6-months imprisonment,' not so authorized by the sole Legislative or law-making body- Parliament. Few self-convicted violators had the luxury of consuming a satisfying meal, let alone paying such a hefty fine.
SHEER STUPIDITY
Except 'Sorrowful Subserviency or Sheer Stupidity,' no Drafter that worth his position with the 'Ministry of Legal Affairs,'could brazenly assert that it is otherwise stated in this or any other legislative enactment. For instance, in the former 'Section 102,' it provides for a prescriptive penalty 'NOT' exceeding EC$3, 000.' This is specific to certain issues as they affect inter alia; (d) '…The speedy burial or cremation of the bodies of persons who died of a dangerous infectious disease; and (h) '…Prevention of the spread of dangerous infectious disease, as well as the territorial sea as on land.' None of the Self-convicted persons, particularly those so penalized with fines and imprisonment not contained in the enactment. In the case of the latter 'Section 177,' it provides only for a prescriptive penalty of 'EC$500' for other breaches of Regulations made under the said Act [PHA].
MOMENTS OF GLORY
Some battles were known to have brought 'Moments of Glory.' Some had ended disappointingly, leaving the defeated in despair and painful agony. When a certain adjudicator for 'Magisterial District 'C' [Barbuda], held the view that suspecting Police officers could; (a) '…Chased his client onto private premises; (b) …Client ingested that which he had been puffing on another premises; (c) …Conducted an illegal search of his person; (d) …Found no illegally-possessed substance; (e) …Arrested and charged client for that which he had ingested and not retrieved; and then (vi) …At trial convicted him for 'Possession of a Controlled Drug to with Cannabis,' he appealed the 'Suspect Conviction.'
JUDICIAL AUTHORITY
Though His Lordship wielded extraordinary 'Judicial Authority' and very much aware of the concept 'Contempt of Court,' he prudently allowed his judicial senses to prevail. Even so, none shall brazenly pick fights with the Judiciary and expected to impeach their Judgements at the 'Eastern Caribbean Supreme Court (ECSC). Though he set not out to pick fights with the 'Magistracy,' Barrister Ralph Francis' had been forced to cause the impeachment of two notorious 'Magisterial Decisions' ever to have been handed down from two supposedly learned Magistrates.
KANGAROO SITTINGS
Moreover, he was always ready to defend people who had not known 'Barrister Ralph Francis' or had not even been previously instructed. Invariably he relies on 'Dock Briefs.' With family lineage, ties and affinity for Barbuda, he attended regularly, 'Fixed Quarterly Sittings' of the 'Magistrate's Court' of; (a) '…Summary; (b) …Civil; and (c) …Criminal Jurisdiction' [Barbuda].He stood firmly on the side of law and criminal procedure. When magisterial high-handedness seemed to have reduced proceedings to those likened to 'Kangaroo Sittings,' he spoke. When the interest of justice dictated and so engaged, he litigated. Moreover, when gross infrastructural neglect, forced occupiers of the 'Magisterial Courts' into sub-human conditions, he readily vocalized and registered his concerns. These were often affected by; (a) '…Dilapidation; (b) …Deplorability; and (b) …Uninhabitability.'
CARDINAL MISTAKES
These were widely known, and continue to have forced the abandonment of Court sittings the original headquartered 'Magisterial Districts- 'A; B; and C].' He stood firmly against having his legal matters transferred to 'Magisterial Districts' not allowed by law. Such stance had forced him into instituting litigious proceedings against then 'Chief Magistrate Ivan Walter' [CASE: Trevor Watkins]. The 'Chief Magistrate' appeared to have made two 'Cardinal Magisterial Mistakes.' The adjudicator had failed to disabuse himself of an erroneously harbored belief that; (i) '…Inherent Magisterial Jurisdiction resided with him; and (ii) …Gravely misdirected himself' in ordering the attendance of the defendant to attend trial outside his 'Magisterial District.'Clearly not amused, the 'Eastern Caribbean Supreme Court (ECSC)' impeached his knowledge of that contained in the 'Magistrates' Court of Procedure Act' [Chapter 255].
MOTHER'S INTERVENTION
When Police officers on Barbuda reportedly engaged in a forceful act of inducing retrieval of the 'ingested suspected substance,' a mother's natural instinct,' immediately prompted a timely intervention. This was purely intended to protect a son, as opposed to attempting to 'Defeat the ends of Justice.' She too was arrested and charged with 'Obstructing Police in the Execution of Duty.' Prosecuted and tried, she was convicted of the offence charged. Defence attorney Ralph Francis was adamant that the law enforcers had not only acted unlawfully, but also abusive to his clients. Even as no physical evidence was; (a) '…Adduced and tendered in evidence; (b) …Admitted and marked for identification,' the presiding Magistrate accepted no such arguments and shared no such view.
DISTRICT MAGISTRATE- IRIE
Aware that the adjudicator's reasoning power may have been impaired and judgement were suspect and the conviction was unsafe, there was recourse. The Magisterial decision had to be impeached before the 'Eastern Caribbean Supreme Court (ECSC). Arguing strenuously, persuasively and convincingly in the appellate proceedings, 'Justices of Appeal' (i) '…Sir Dennis Byron; (ii) …Justice Satrohan Singh; and (iii) …Justice Albert Matthew' unanimously agreed that the Magistrate may have been'Irie. 'Concluding that the adjudication was irrational and the conviction was unreasonable and unsafe, they quashed it' [Warren Deazle et al v Commissioner of Police: ECSC No. 8 of 1997: February 13, 1998].
SEMINAL CASE
Then there was the 'Seminal Case,' the astute 'Barrister Ralph Francis' caused the 'Eastern Caribbean Supreme Court (ECSC) to be visited upon then 'Chief Magistrate Ivan Walter.' He had Jurisdiction for Magisterial District 'A.' To all intents and purposes, showing gross disregard to the 'Magistrates' Code of Procedure Act,' he undertook jurisdiction for trial that resided only with the 'Magistrate assigned to that 'Magisterial District 'B.' The eminent 'Appellate Judges' took 'Judicial Notice' of the only three Magisterial Districts; (i) …District 'A;' (ii) District 'B' and (iii) …District 'C.'
PAWNING LIBERTY
The Defendant had appeared to have 'Pawned his Liberty' and made a 'Cardinal Mistake' by allowing himself to be transformed into a 'Mule to a Convicted Person.' Knowingly and voluntarily, he submitted himself to be laden with certain substances prohibited by law. He was reportedly intercepted on a 'pre-determined destination' from the community of 'Pares Village.' This was, undoubtedly, within 'Magisterial District 'B,' in the 'Parish of St. Peter.' Seemingly 'overloaded with arrogance,' and exercising authority not then resided with 'Chief Magistrate Ivan Walter, not assigned to Magisterial District 'B.' The statutory 'Magisterial Districts' were; (i) '…'A-' ST. John's; (ii) …'B'-Rural communities; and … 'C-' Barbuda.'
THE OUTLAW
It was clear that the Appellate Justices may have regarded the 'Chief Magistrate Ivan Walter' as a 'Magisterial Outlaw.' That may also have been the view of 'Defence Attorney, Ralph Francis.' Before judicially addressing the substantive issue 'Want of Jurisdiction,' Sir Dennis Byron observed with this dictum; '…When the Appeal came on for hearing, the Record was amended by consent to show that the Appellant had contended 'In Limine' before the Chief Magistrate that there was no jurisdiction in District 'A' to hear the information laid against him, since the alleged offences were committed in 'Magisterial District 'B.'Exhibiting further 'Gross Magisterial Behavior,' the three 'Appellate Justices' observed that the Magistrate ruled that; '…It was in his competence as 'Chief Magistrate' to try any matter regardless of its place of origin.'
COLLECTIVELY AND UNANIMOUSLY
Concurring with Sir Dennis Byron's conclusion, 'Collectively and Unanimously,' Their Lordships' Ruling as expressed on their behalf, he wrote; '…I would therefore rule that the learned Chief Magistrate was not entitled to hear this matter in 'Magisterial District 'A.' It is required to be heard in 'Magisterial District 'B' by a Magistrate entitled to exercise jurisdiction in the District. The effect of this must be that the Appellant has not been validly tried.' In the circumstances, I order that the convictions and sentences be set aside and the proceedings against the Appellant be heard in Magisterial District 'B' [Magisterial Criminal Appeal: No. 8 of 1995]. Given this ruling, it may appear improper for a 'Magisterial District 'A Court Orderly to open a single Court and informing persons that three Jurisdictional Courts; (i) …District 'A;' (ii) …District 'B;' and (iii) …District C' are now sitting.'
TOTAL DISSATISFACTION
Though he may have seen these developments as creating extreme hardship and unbearable miseries, the practicing 'Barrister Ralph Alexander Francis' had blown the trumpet and horns, in telegraphing the dissatisfaction of all persons, and those of the Magistracy. This was particularly so, as the difficulties caused by the dislocation of the 'Magisterial Courts,' has brought to bear upon persons with business at the Courts, financial difficulties and unbearable hardship. Compounding these, has been the deadly 'Coronavirus' that has reportedly impacted both the 'magistracy and Judiciary. In consequence of the dislocation and distance, many people never heard a Court's Orderly saying; '…Oyez! Oyez! All persons having business at this the Magistrate's Court of Summary, Civil and Criminal Jurisdiction, draw near and give your attendance to the Court. God Save The Queen.' Many also never heard their names being called, let alone answering to signify their presence and attendance
POLICE/MAGISTRATE'S COURTS
Not infrequently, the simple Complaint to answer was 'an Indecent Language or Disorderly Conduct,' charge. Today, the situation has shown no improvement. In support of such assertion. It could be seen that where the 'Police and Magistrate Courts' were held under one roof, they are scattered across the island to the inconvenience and hardship to defendants, litigants, accused and attorneys. For instance, the 'Magisterial District Courts' then headquartered at; (i) '… All Saints; (ii) …Bolans; and (iii) …Parham,' have now, with great financial difficulties have been located at the 'Transport Board' off the Herbert's main road. Moreover, the 'St. John's Magistrates' Courts' are now contentiously housed in a 'Community Complex,' on the periphery of the 'City of St. Johns-Grays Farm.'
EGOISM AND DECEIT
Their 'Lordships' have never used the above captioned words to describe the behavior of the then 'Chief Magistrate.' Neither have they ever suggested that these words shall be used in any 'Tribute,' neither for deceased 'Pro Bono Barrister Ralph Alexander Francis,' nor practicing attorney 'Charlesworth Tabor,' or his learned colleague 'Steadroy 'Cutie' Benjamin.' Lest they began to wonder, there shall be no reference to other legal practitioners not yet queued to be inoculated with the 'AstraZeneca Vaccine' or to be 'Called Up Yonder.' Though they lack judicial power, 'Sir Dennis Byron' may still be desirous to be called for a 'Vaccine' before the final 'Call to Go Under or Up Yonder.' Whichever way, he may not only hear names being called, but also 'Will be there' along with fellow-colleague, 'Justice of Appeal, Albert Redhead' (deceased) [March 4, 2019]. Consequent upon such call, it behooves every practicing 'Attorney/Barrister' to do right unto themselves, humanity and to justice, before the 'Roll is called Up to Go Under.'
CONCLUSION
In the 21st Century, it appears as showing callous disregard to the financially depressed and the; (a). Hardship; and (b) …Inconvenience dislocation of the 'Magistrates Courts' have caused to all concerned with having business to do at the original 'Magisterial District B' Venues.' Barrister-at-law Ralph Francis fought single-handedly and assiduously' in attempting to bring respite to those so adversely affected. This included;(i) '…Magistrates and their Staff; (ii) …Defendants, particularly the 'Bolans New Church of God Pastor Uriah Taylor where 'Satan had snatched him from the 'Lord's Temple' [March 29, 2020]. If this is not to be considered scandalous and humiliating, then just what is? and (iii) …Accused persons; (iv) …Witnesses; (v) …Attorneys; and (vi) …Litigants in summary Civil proceedings.' All having to journey from communities afar such as from; (a) '…Old Road; (b) …Bolans; (c) …Freetown; and (d) …Parham' to the headquartered 'Antigua and Barbuda Transport Board Complex' at Herbert's. Pundits believe that these situations cannot now be blamed upon the almost year-long ravishing pandemic. These not only reflect the daily plight of the 'financially-depressed and down-trodden people,' but also among the harshest of realities of life in a society, with wealth disparity so gross, as to be seen as deadly to those living at the 'Edge of Poverty.' ***
Advertise with the mоѕt vіѕіtеd nеwѕ ѕіtе іn Antigua!
We offer fully customizable and flexible digital marketing packages.
Contact us at [email protected]