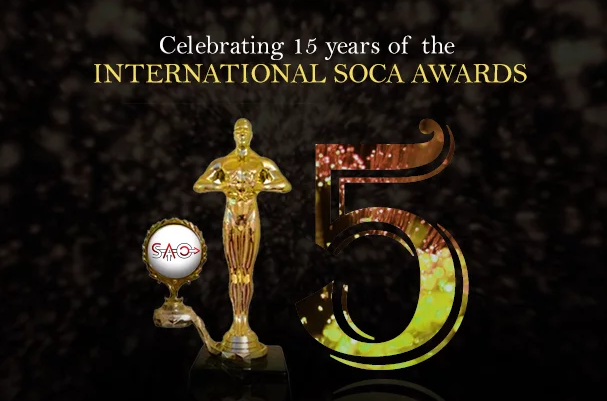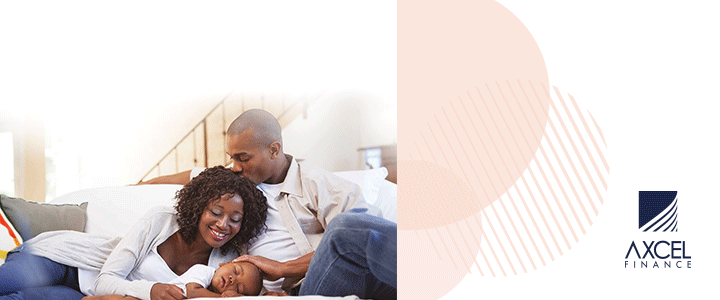 Ricardo Drue, Red Hot Flames, Tian Winter and Claudette "CP" Peters have all been nominated in this this year's 15th annual International Soca Awards (iSA) competition to be held Sunday 6 July, 2018 in St. Lucia.

Voting for nominees is being done online and everyone has a chance to cast their votes for their favorite artist in each category on the official website: www.socaawards.com.
The vote began on Wednesday 2 May, 2018 at 12 noon and and will end on Friday 6 July, 2018 at midnight.

The management of the iSA, SAO Soca Awards Ltd., announced all nominees for the 15 categories which highlight some of the Caribbean greats.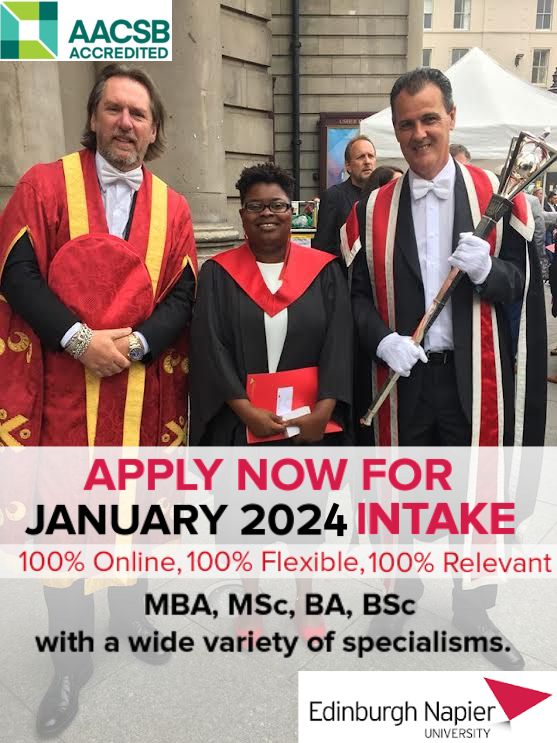 The nomination list is as follows:
1. Soca Compilation Riddim of the year

2 AM Project Rhythm (Ramon Fryktion McDowall) (Problem Child – Middle Of Something, Patrice Roberts & Kes – Like It
Like Tha, Shal Marshall – Splinters) (St. Vincent)
Folklore Riddim (AdvoKit Productions x Julianspromos) (Kes – Hello, Nadia Batson – Catching Feelings, Turner – HoldingOn) (T&T)
Pim Pim Riddim (TeamFoxxMusic) (Motto x Lyrikal – Lit – 'Di Party Lit', Skinny Fabulous – Push It, Machel Montano – Showtime) (St. Lucia)
Upendo Riddim (Voice – Year For Love, Turner – Champions 'Love Of Calypso', Machel Montano – Take It Slow) (T&T)
Parallel Riddim Anson Pro Soverall, (Preedy – Say Yeah, Nailah Blackman – Baila Mami) (TnT)
Outlaw Riddim (V & G6 Production) (Black Boy – Fire, Dev – Is Jam, Bunji Garlin – Live Good) (St. Lucia)
2. Power Soca of the year – Male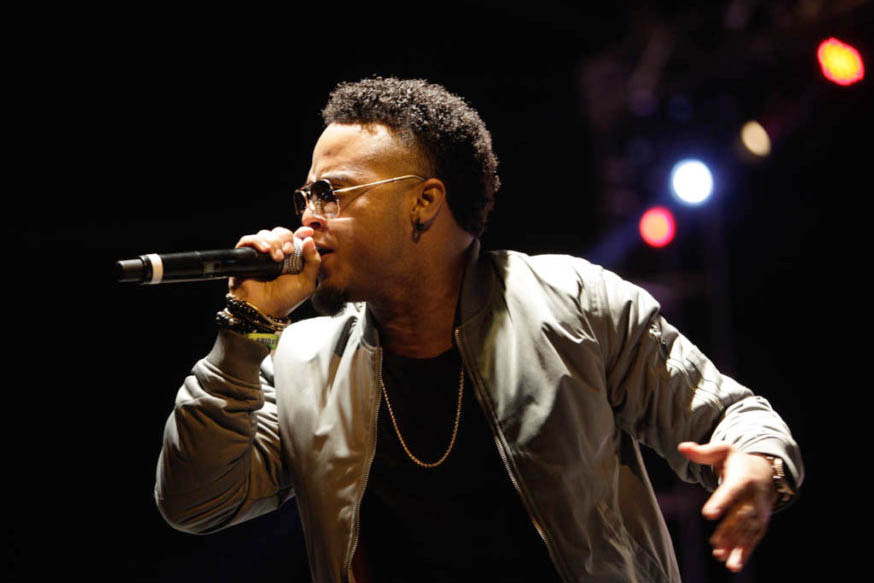 Ambi x Bruno – Sock It Already (St. Lucia)
Problem Child – Never Bow (St. Vincent)
Iwer George – Savannah (T&T)
Ricardo Drue – ID Stamp Yuh Name (Antigua)
Lil Natty & Thunda – Top Striker (Grenada)
Machel Montano x Super Blue – Soca Kingdom (T&T)
3. Soca Band of the year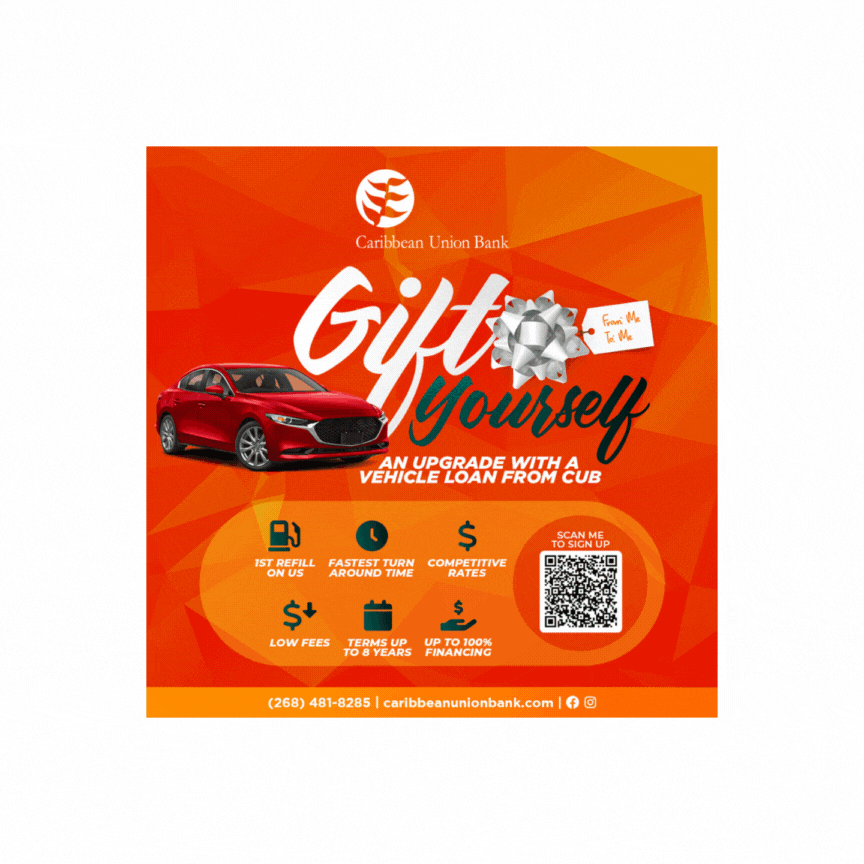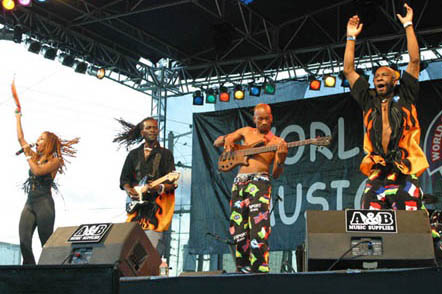 Red Hot Flames – Hook (Antigua)
Kes The Band – Hello (T&T)
Spectrum Band – My Life (VI)
D' All Starz – Hulk (T&T)
Small Axe Band – Drop De Puppy (St. Kitts)
Machel Montano & The Monk Band – Show Time (T&T)
4. Soca Collaboration of the year

Lyrikal x Patrice Roberts x Millbeatz – Criminal Wine (T&T)
Kes & Patrice Roberts – Like It Like That (T&T)
Motto feat. Fadda Fox – Shell Dong Dat (St. Lucia & Barbados)
Olatunji, Orlando Octave, Asten Isaac, Rikki Jay, Yankey Boy – Blue Soap (T&T)
Machel Montano x Super Blue – Soca Kingdom (T&T)
Voice x Marge Blackman – Full Of Vibe (T&T)
5. Groovy Soca of the year – Male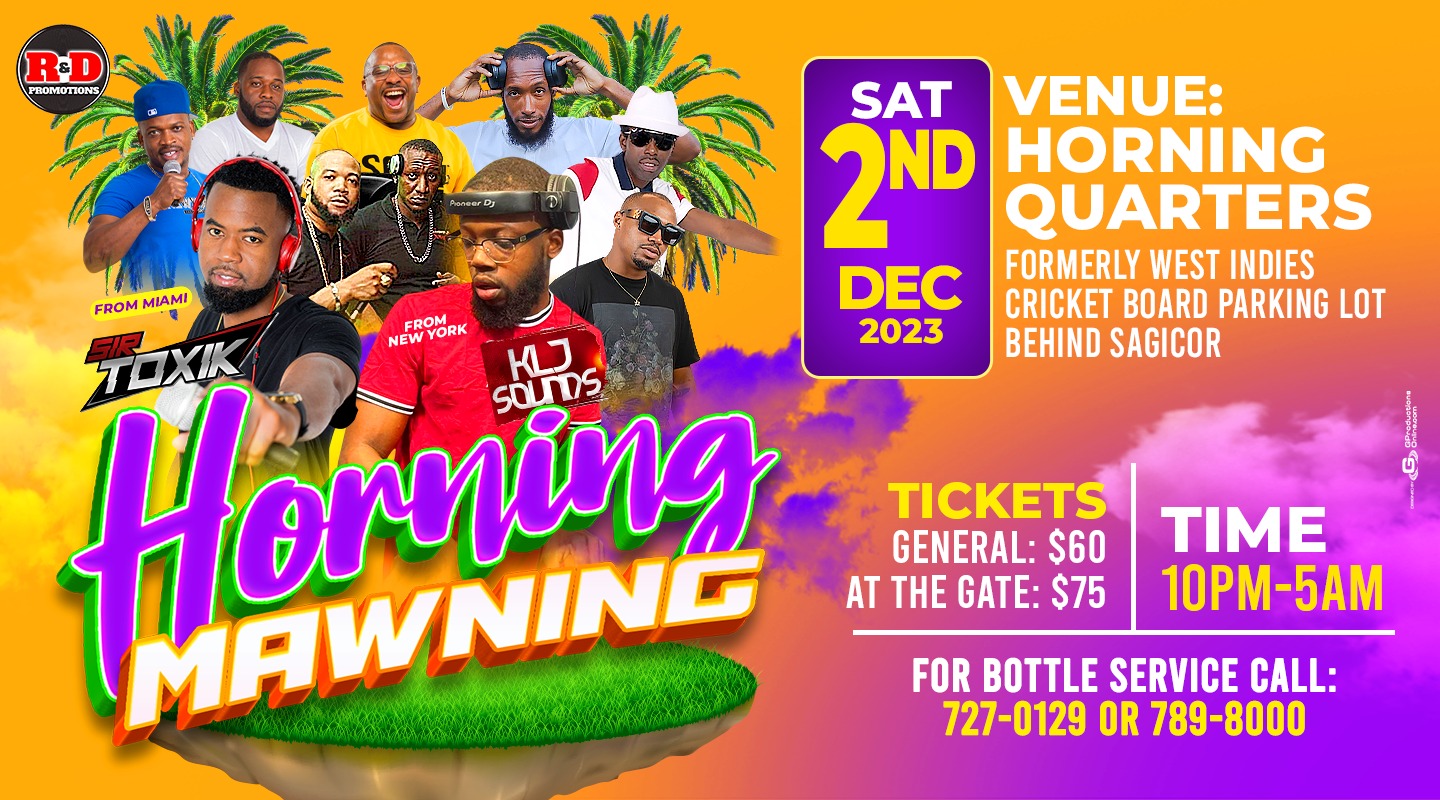 Dynamite – Brave (St. Vincent)
Voice – Year For Love (T&T)
Marzville – Give It To Ya (Barbados)
Hypasounds – Dip (Barbados)
Erphaan Alves – Overdue (T&T)
Kes – Hello (T&T)
6. International Soca DJ of the Year
Private Ryan (TnT)
International Stephen (St. Lucia)
Dr. Jay (Toronto)
DJ Levi Chin (St. Lucia)
DJ Spice (New York)
Back 2 Basic (New York)
7. Power Soca of the year – Female

Fay-Ann Lyons – Geh Meh Mad! (T&T)
Daniella "Lioness" Richardson – Bouncing (VI)
Terri Lyons – Gimme Jab (T&T)
Patrice Roberts – Sweet Fuh Day (T&T)
Fya Empress – Road Rage (St. Vincent)
Miss Alysha – Drop (T&T)
8. Soca Music Video of the Year – Male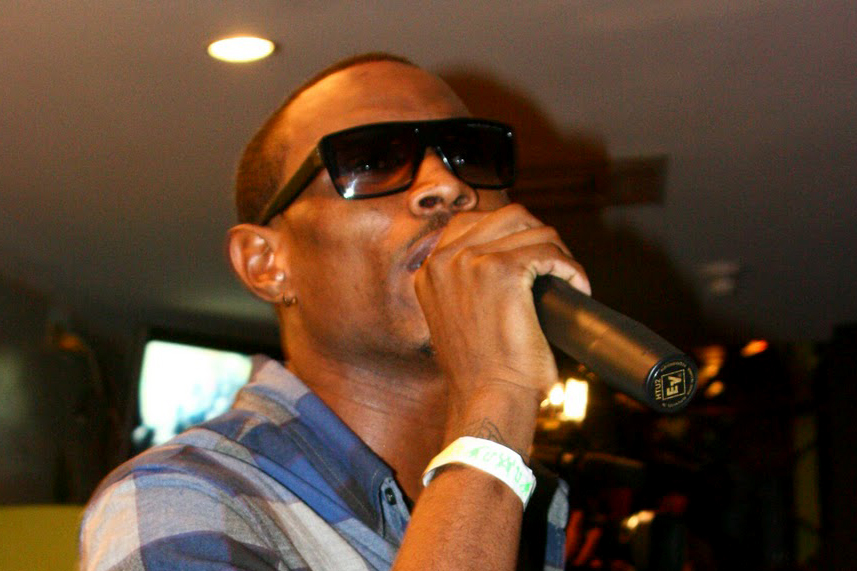 King Bubba – Bubbaling (Barbados)
Mighty & Subance – Bad In Bum Bum / Back Bend (St. Lucia)
Shal Marshall – Splinters (T&T)
Tian Winter – Oath (Antigua)
Preedy – Say Yeah (T&T)
Mr. Legz – Traffic Jam (Grenada)
9. Soca Chutney Song of the Year

Raymond Ramnarine – Born Fuh This (T&T)
Ravi B – Police (T&T)
Terry Gajraj x MC Drew P x Bunty – El Dorado Gold (Guyana)
Nishard M & Neval Chatelal – Masala (T&T)
Omardath Maraj & Bunji Garlin – Me Or My Motorcar (T&T)
Rikki Jai & Ravi B – Barahee (T&T)
10. Soca Music Video of the Year – Female
Patrice Roberts – Sweet Fuh Days (T&T)
Shanna Raymond – International Girl (St Kitts)
Wendi – Een Missin It (Bahamas)
Nessa Preppy – Tingo (TnT)
Daniella "Lioness" Richardson – My Life (VI)
Nailah Blackman – O' Lawd Oye (T&T)
11. SLU Soca Artist of the Year (Special)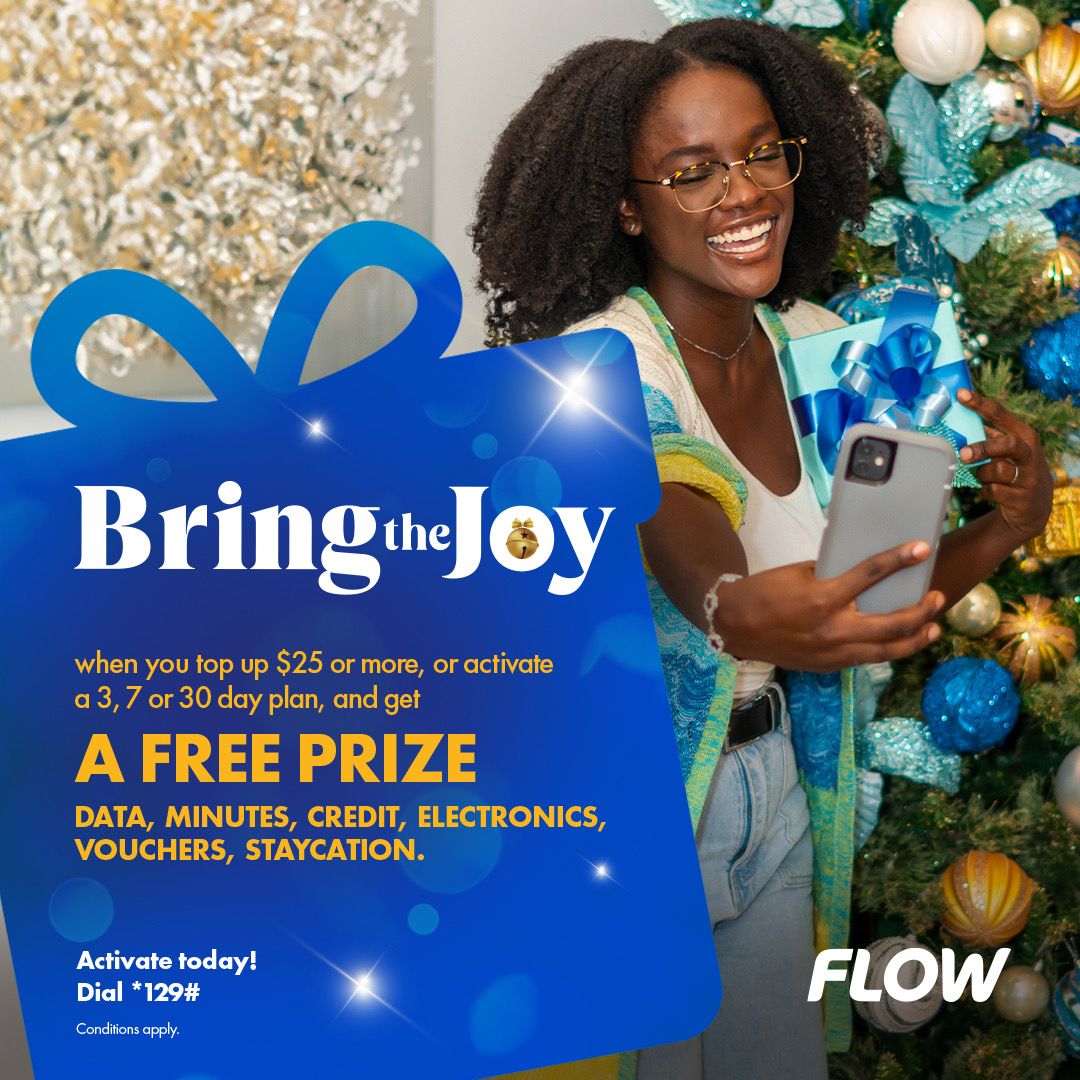 Ambi – Sock It Already
Ricky T – Sully
Teddyson John – Mile High
Mighty & Subance – Bad In Bum Bum / Back Bend
Motto – Guttah
Arthur – Over n Over
12. Wildcard Soca Artist Of The Year
Ultimate Rejects – Inside The Festival (TnT)
Red Plastic Bag – Boat Ride (Barbados)
Kerwin Du Bois – Feteland (Toronto)
Boyzie – D Intention (Grenada)
Turner – She Bad (T&T)
Blaxx – Hulk (T&T)
13. Groovy Soca of the Year – Female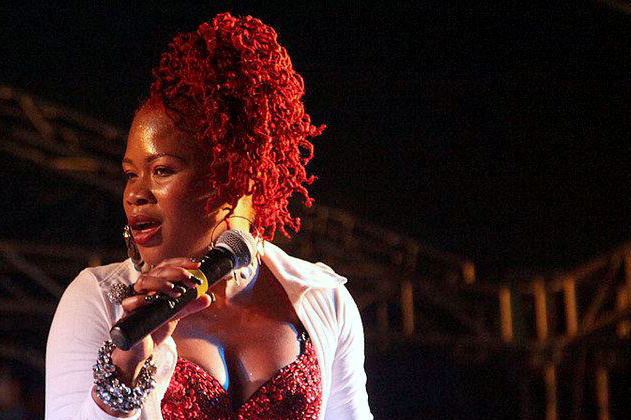 Nailah Blackman – Baila Mami (T&T)
Nikita – Same Way (Barbados)
Jay lll – Feeling For Ya (Bermuda)
Valene Nedd – Great Things (Grenada)
Claudette "CP" Peters – Out Deh (Antigua)
Daniella "Lioness" Richardson – My Life (VI)
14. SLU Favorite Radio Station of the Year – For Soca (DJ's & Host Special)
RCI Radio Caribbean International 101.1
The Wave 94.5
Blazin FM 99.3
Caribbean Hot FM 105.3
Vibe Radio 100.9
Real FM 91.3
15. Soca Song of the Year
Marzville – Give It To Ya (Barbados)
Voice – Year For Love (T&T)
Daniella "Lioness" Richardson – My Life (St. Thomas)
Patrice Roberts – Sweet Fuh Days (T&T)
Erphaan Alves – Overdue (T&T)
Kes – Hello (T&T)
Advertise with the mоѕt vіѕіtеd nеwѕ ѕіtе іn Antigua!
We offer fully customizable and flexible digital marketing packages.
Contact us at [email protected]