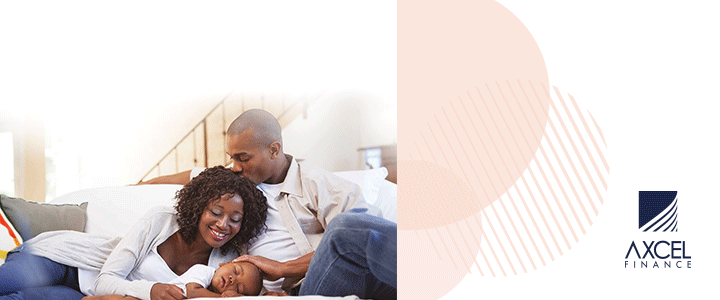 Dear Mr. George,
 Congratulations to you for a job well done! 
 You must be highly commended for the spirit & fight you demonstrated against Shuggy in the just concluded bi-election. 
 The fact of the matter is that you went into the election fight as the underdog. Obviously, you had a few forces going against you, placing you at a psychological disadvantage.
 First, you were forced to leave a political party that you had strong allegiance to, but unfortunately, your worth was not recognized and at the same time you were betrayed, stabbed & mistreated by those in the hierarchy. Hence, to maintain your sanity & pride, similar to many other UPP members, you jumped ship. 
 Secondly, you had to increase your personal defence & become immune to the ill names castigated at you because of the decision you made to jump ship. Finally, you had very little time to prepare and you had to join the incumbent political team (ABLP) whose members had mixed feelings of your presence being onboard with them, since you came from a political camp that accommodated their political enemies with whom you were once hand in gloves with.
 Now with that been said, besides your ability of demonstrating your qualities of being a great leader and an asset to any organization, you showed to the nation, your astute character, your mental & psychological strength, your tenacity and your resilience of overcoming whatever adversities & adversaries that confronted you. 
 Surprisingly & interestingly so, Mr. Winston Henry, who is a political enemy of ABLP and who also tags himself as a political analyst along with Mr. Dave Lester Payne, one of the managers of the Observer radio station which is aligned with UPP, commended you highly for the outcome of your performance as they were commentating the counting of the ballads.
 It was very evident that both individuals ( Winston & Lester ) were not too impressed with the outcome of Shuggy's results. Hence, there was nothing much to smile about. The final data clearly showed that Shuggy's works were effortless.  
 Similar to UPP's hierarchy & supporters, the two commentators expected Shuggy to win the election convincingly with about 350 to 400 votes more than you, since he was leading you with the 199 votes that he won by from the January's election. Dissapointingly, his numbers dwindled making it obvious that you clipped his wing thus causing him to lose support. 
 It is my view that if the Labourites had put aside their differences & gird their loins & join the battle to demonstrate their national & civic pride, the results would certainly be in your favour. In addition, I will also hasten to add that if the PM had curtailed a little in micro managing & allowing his emotions to take the best of him then Shuggy definitely would not be a match for you.
 Of course, the Labourites should learn from this mistake & realize whenever their political team is on the battle field they need to fully support each other regardless of whatever underlying concerns they may have and hence, use a different forum to do their house keeping.
 Once again, congrats to you Senator Dwayne George for a job well done. You represented ABLP well. You have also made all Antiguans proud. Inspite of losing the election, you still ended up as a winner. You are now a well deserving Junior Minister in the Ministry of Finance, a position that will be envied by your political foes.  Definitely, your future in the political arena looks extremely bright. 
Advertise with the mоѕt vіѕіtеd nеwѕ ѕіtе іn Antigua!
We offer fully customizable and flexible digital marketing packages.
Contact us at [email protected]