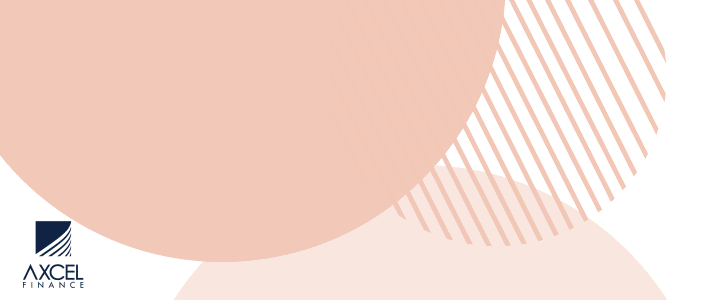 Pathologist Dr. Lester Simon has is seeking to put the practice of rapid covi-19 testing into perspective.
He addressed the issue of the rapid antibody tests being carried out by some private medical practitioners in a detailed explanation on his Facebook page.
Here is the full post by Dr Simon.
1. Why is it so difficult to get into our Clearview Psychiatric Hospital? In a genuine effort to understand what is happening with Covid-19 testing in Antigua and Barbuda, some of us have resorted to a kind of illogic and craziness that is driving the rest of us crazy.
2. Let's get the rapid tests for Covid-19 out of the way. We will look at the PCR test some other time. There are currently two different rapid antigen tests in Antigua and Barbuda. One is called Sofia2 and the other is called BD Sensor. Sofia2 will be used by the government and BD Sensor is being used privately.
3. Separate and apart from the two rapid antigen tests listed above, two separate private agencies here were/are testing for Covid-19 using antibody tests. These rapid antibody tests are so inferior at this stage of their development, they should be disregarded.
4. The antibody tests are blood tests. The antigen tests use a nasal or throat swab similar to the specimen required for the gold standard PCR test. Apart from using similar specimens, the similarities between the antigen tests and the PCR tests are few and far apart.
5. It was CARPHA, our reference lab, that noted that as demand and supply separate there will be need for rapid Covid-19 tests separate and apart from the PCR gold standard. Hence CARPHA sent out to all its 26 member states a Guidance Evaluation document. It lists 14 parameters to mark from zero to two, to arrive at a total score and category for the evaluated test.
6. The categories run from A to E. Category A rapid test can be treated like the gold standard PCR test. Category E is a total waste of time, effort and money.
7. When we heard Antigua and Barbuda was getting the Sofia2 test, we asked CARPHA to kindly do the evaluation of Sofia2 for us. It should be noted that this was an evaluation based on what the manufacturer claimed in the insert that comes with the test. Oftentimes these data are not realized as represented and one must do a practical evaluation using similar tests that the manufacturer used to see if the listed claims are reproduceable.
8. In lieu of the practical evaluation, and using the manufacturers data, Sofia2 was placed in category C. This is what is said about category C:
For results between 17 to 26 points (with sensitivity values less than 90%): The kit can only be used for specific situations where other better alternatives are not available.
Examples: Remote areas with no access to a local laboratory, conveyances where the disease among passengers is suspected or reported, etc. Samples, especially those with negative results, must be sent to a regional, national or reference laboratory for confirmation. It is recommended that 30-40% of negative samples are confirmed by the reference lab.
9. The local, privately used antigen test, BD Sensor, has not been evaluated by CARPHA or locally using the listed claims by the manufacturer. It does not meet at least two of the 14 parameters listed by CARPHA, and met by Sofia2. It is not authorized by FDA. It is not authorized by the European union. It claims self-declaration by the European Union.
Self-declaration means that the manufacturer regards the parameters for declaration by the European Union and without sending samples to the European Union for evaluation and authorization, they make the claim themselves. It's almost like someone regarding the requirement to enter Clearview and declaring to themselves (deliberately plural), (and to others) that they are a patient of Clearview.
10. It may very well be that SD Sensor might fall into category D, when evaluated using the guidelines sent out by CARPHA. This is what is written about category D:
For scores between 11 to 16 points: The kit can be used for specific situations where other better alternatives are not available, however, at least 50% of all negative results must be confirmed by another kit or test that meets the requirements for category A or B.
And yet, all sorts of unsubstantiated claims that have not been independently evaluated, as yet, by agents such as FIND (Foundation for Innovate New Diagnostics), are being made by the gospels of Matthew, Mark, Luke and John.
11. The madness about all of this is that we have been here before. With HIV tests we did the hard work. Yes, we had some rogue operators then too, which was why some of us simply stopped dealing very extensively with HIV. But generally, we waited for good rapid tests and we evaluated the rapid tests practically against the HIV gold standard.
We did this to the successful extent that peripheral labs and clinics away from the central hospital lab have been doing these rapid HIV test for years. And this is the key… We did this with excellent cooperation and collaboration between the peripheral, public and private testing sites and the central hospital lab and CARPHA our reference lab, so that we arrived at national and regional and international data that are comparable and useful.
12. But Covid-19 is not HIV. With HIV we can do our ABC: abstain, be faithful or use a condom. Or all three. We can abstain, and be faithful just to ourselves, with or without a condom. With Covid-19, we cannot abstain from breathing. I breathe therefore I am. And this is where the madness starts.
The nexus between the need to breathe to live, and some other needs to live, is arriving at a conjunction that is somewhere between Clare Hall and St. Johnston Village.
14. When and where the madness ends, might change the requirements to enter, or leave, Clearview.
Yes, it should have been #13; but we have enough bad luck already!
CLICK HERE TO JOIN OUR WHATSAPP GROUP