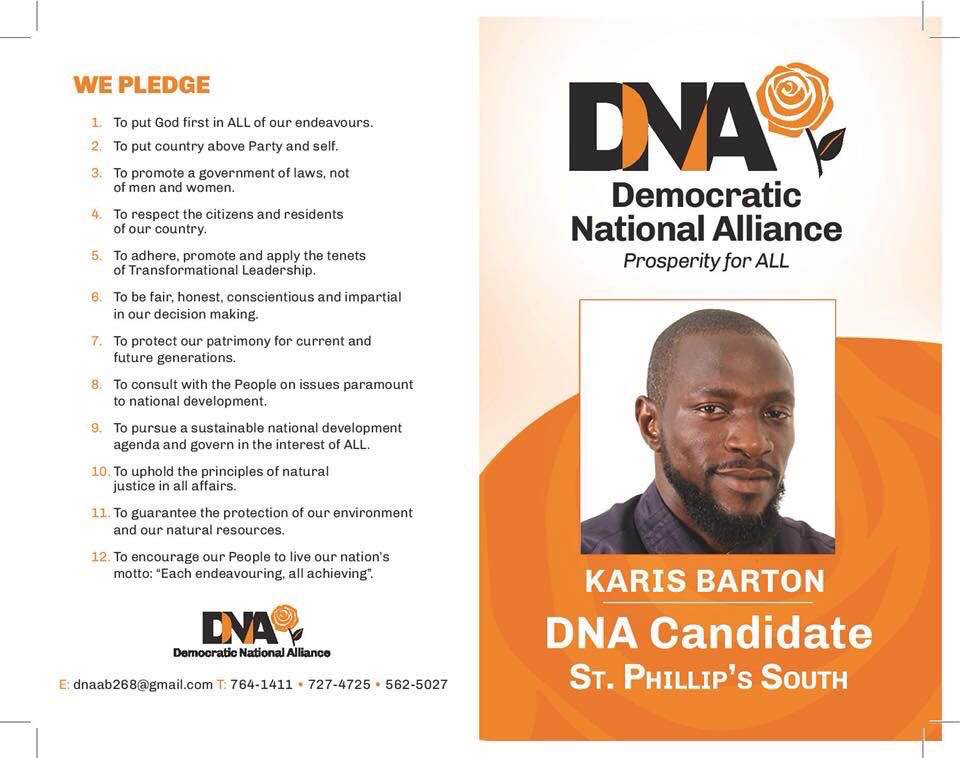 The Democratic National Alliance (DNA) today defended its St. Phillip's South candidate, Karis Barton after images of him posing with a firearm appeared in social media.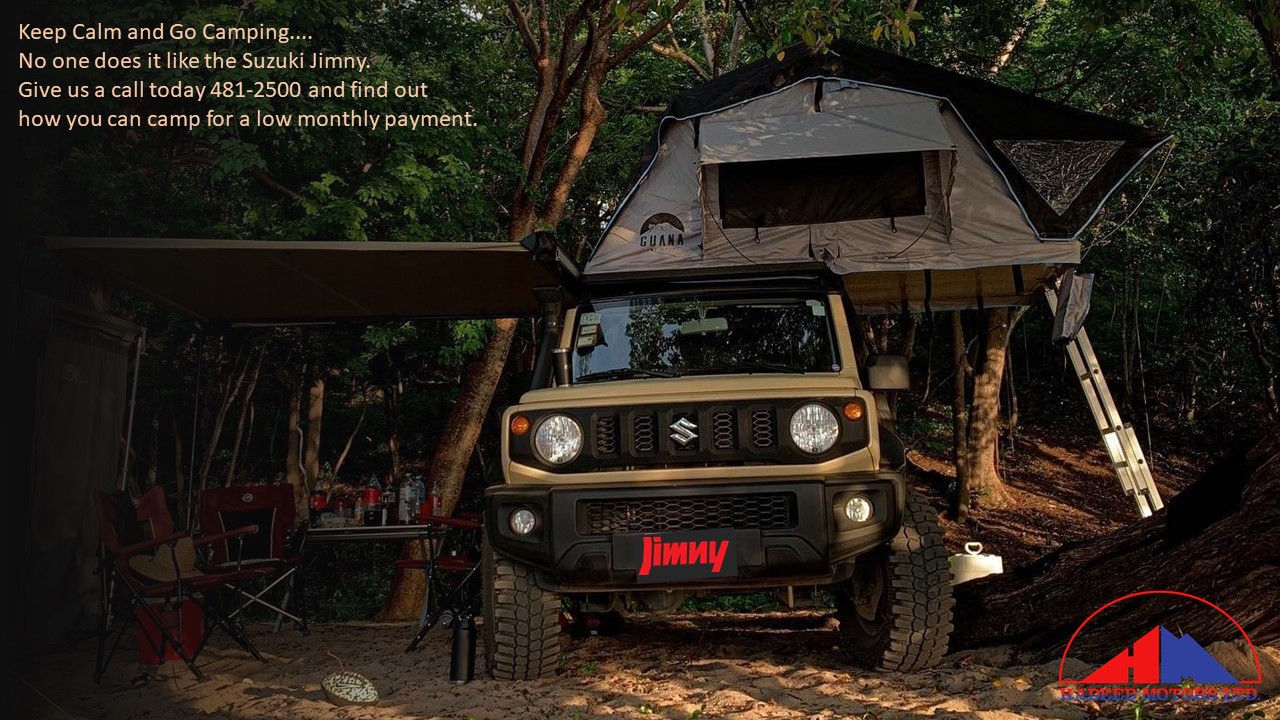 The party said in a news release that the photograph was taken in a foreign country several years ago while Burton was on a vacation with friends.

"The passage of time and maturity has caused Colleague Barton to appreciate that a moment of adolescent posturing can convey a wrong impression and cause detractors to manipulate such a situation," the statement said.

The photos were posted to Barton's own Facebook page and shared by UPP candidate Chester Hughes over the weekend.

But the DNA said, "Barton knows all too well the irreparable harm which guns can inflict given the indescribable pain and suffering which he endured as a child when his father was brutally gunned down."
"As an emerging leader, he is concerned about the escalating incidences of crime generally in our society and in particular, those involving the use of illegal firearms," the DNA said.

It called the decision of Hughes to share the photos as "gutter politics."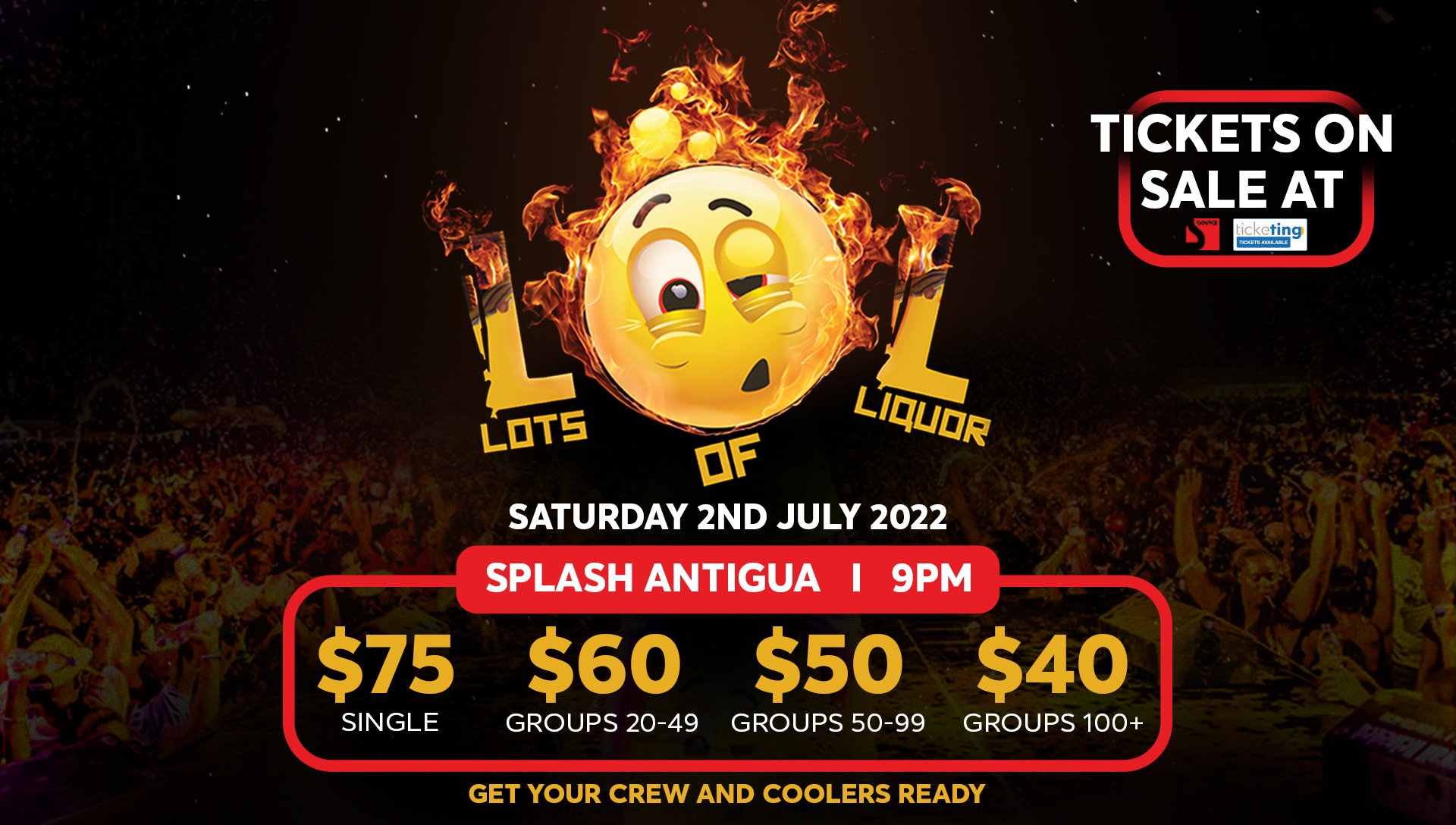 CLICK HERE TO JOIN OUR WHATSAPP GROUP