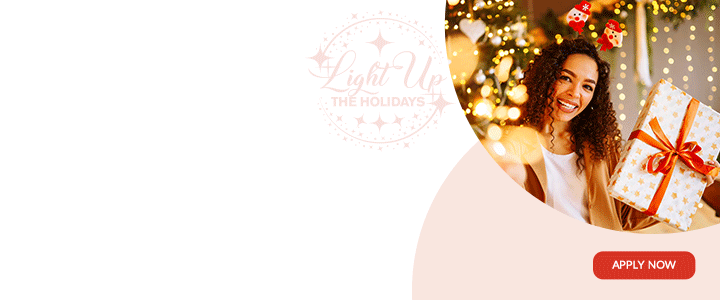 by Rawlston Pompey

Universally, the multifaceted-role of Law enforcement has often brought the deeply committed and the not so deeply devoted officers 'Face to Face' with death. From another view point, it supports the quote that states; 'A policeman's lot is not a happy one.' Frequently, this quote has been viewed from the perspective of condition of work, adequacy of remuneration, accommodation and hygiene factor. Even so, there have been far more graver areas of concern, than money. There have been the perennial perils to life and limb. In spite of these, and cognizant of ever-present danger, with a strengthened sense of resolve, most Law enforcement personnel continue to perform their assigned duties professionally, valiantly and with respect to human dignity and worth.
PERSPECTIVE

The family of a low-ranked member of the Royal Police Force of Antigua and Barbuda, have seen their lives shattered and the world around them crumbled. To loved ones and friends, these have not only left them with painful memories, but also in dismay and despair. This tribute is dedicated to a tragically fallen veteran Police Officer, 'No. 500 Corporal Clifton Common' [Tenure: January 15, 1992 – February 11, 2021]. The contents are strictly within the professional knowledge of the writer and not necessarily reflective of views of the father, then a single parent, ex-military personnel 'Curtis Common, or anyone then closely related or associated with him.' It specifically reflects upon; (i) '…His personal qualities: (ii) …Professional tenure of twenty-nine (29) years; (iii) …On-the-job experiences; and (iv) …Stagnated elevation to the rank of Corporal' [April 1, 2019]. Finally, it takes a cursory, but objective look at the organization and its behavior.

DANGEROUS CAREER
Without seized facts, there is certainly no attempt at apportioning blame for the tragic incident that occurred at St. John's Police Station, neither operationally nor administratively. However, with a reported diagnostic underlying condition, 'Superiors' charged with supervisory responsibility, they are deemed to possess certain knowledge of personnel they supervise. Conversely, a 'Supervisor' would have been considered reckless not to know the physical capability and mental capacity of personnel under their 'Supervision.' Such knowledge, properly applied, often guides informed decisions pertinent to 'Posting or Deployment.' Embarking upon a 'Dangerous Career' that he had clearly loved, 'Corporal Clifton Common' may have seen the 'Good, bad, ugly, indifferent and the crazy.' As it affects crime and criminality, the law presumes that every person is of 'Sound Memory and Discretion.'

WITHOUT PREJUDICE

Every so often, a family is left to weep, mourn and grieve. As tributes are likely to be paid to 'No. 500 Corporal Clifton Common' respecting his 'Life and Time,' it may prompt certain questions. It is to be gently reminded that his lowly-ranked position could never reflect sentiments that might be delivered from lips that might be painted with deceit and flow hearts starved of consideration secreted in the dark recesses of the mind. Writing 'Without Prejudice' or pretence, bias or sentimentality, this shall also be said as characteristic of the tenure of several identifiable members within the 'Royal Police Force of Antigua and Barbuda (RPFAB).' His instant death, no doubt, has evoked memories of 'Past Tragedies' [OMG: February 11, 2021]. These included the instantaneous killing by a single bullet to the heart of 'Fire Brigade Inspector Almor Robin' and Criminal investigator 'Constable Wentworth Darroux' [Antigua Sun: May 18, 2002]. Ironically, the former was innocently gunned down in a robbery while socializing near to his residence, while the latter was cold-bloodedly and mercilessly gunned down while responding to a robbery that was in progress at a business place.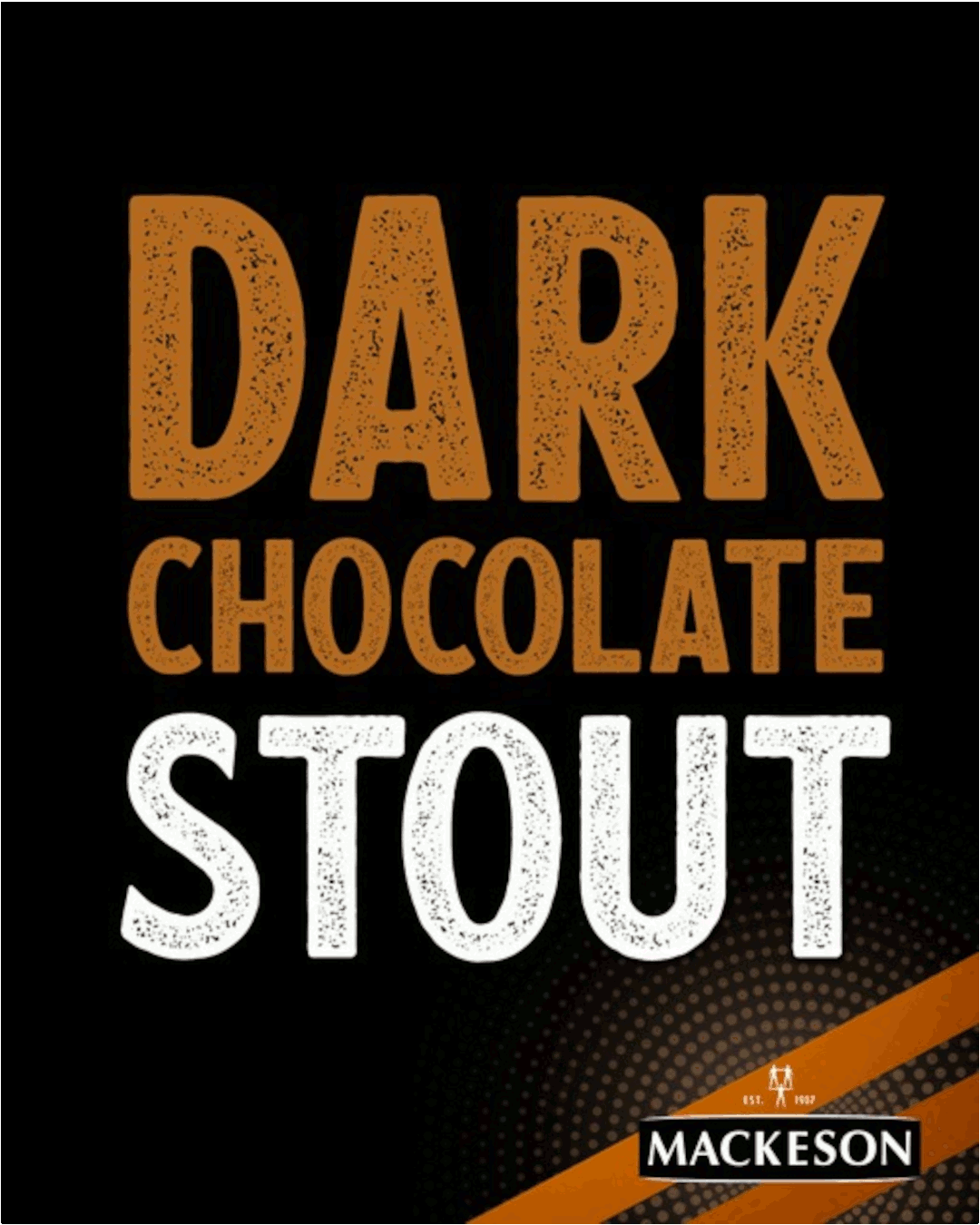 JAWS OF DEATH

One may also recall a surprise gun attack that left 'No. 514 Sergeant Wendell Audain' nursing a serious gunshot injury to the ankle. He came face to face with 'Danger and Death.' Except hobbling around on crutches, he needed no medical practitioner to rescue him from the 'Jaws of Death.' Fate seemed not to have been ready to bring him to his place of quiet rest. Clearly, it was not the hour for the bell to toll. He had sustained injuries while responding to the frantic call of a female in the wee hours of the morning. She was then under imminent sexual attack by an unidentified intruder' It shall not be overlooked that in spite of these tragedies and this particular incident, the committed remained faithful and loyal to the 'Police Service.'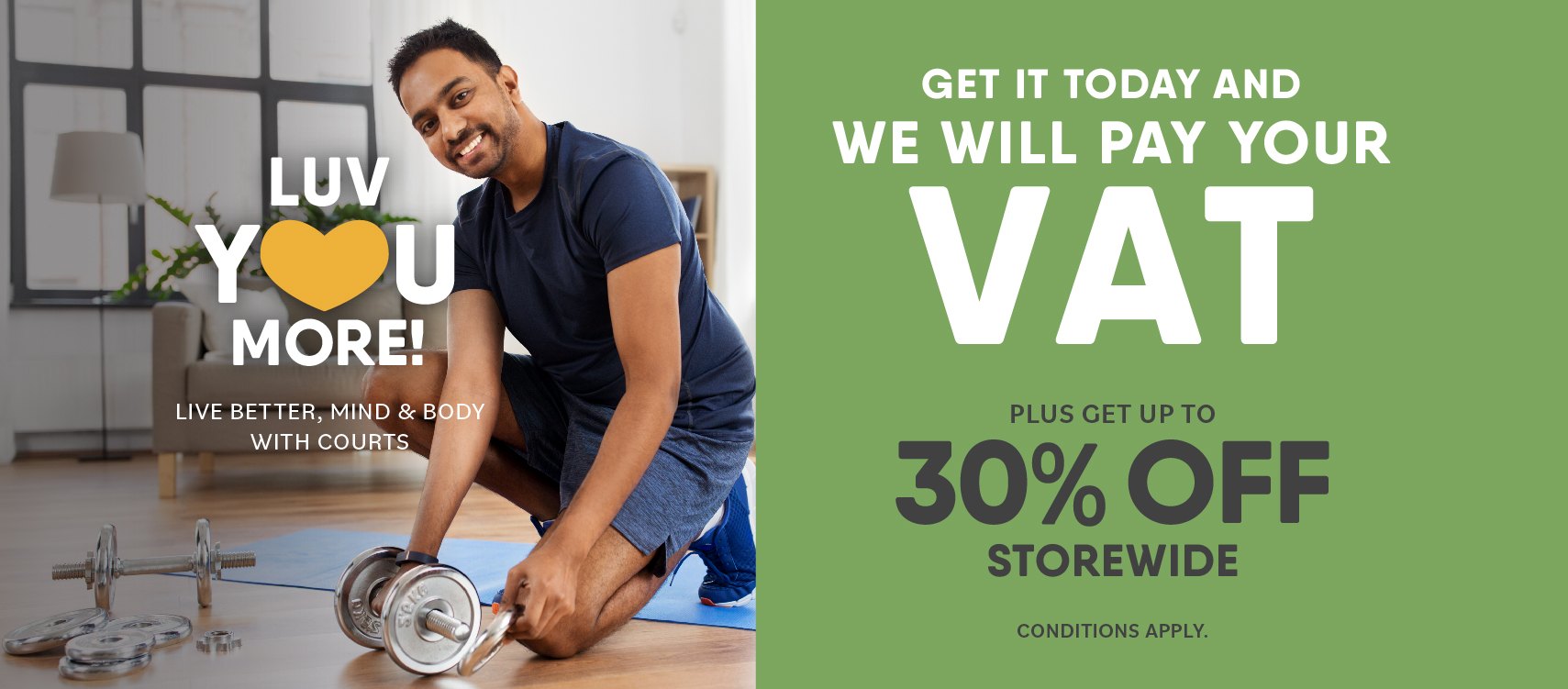 ADVERSITIES AND TRAGEDIES
In spite of videos of police actions that often go viral on social media, it has been a global phenomenon, that likened to people everywhere Law enforcement personnel have never been stranger to 'Adversities and Tragedies.' Some aspects of this commentary may invoke the 'Spirit of Vexation' particularly by those not seized of facts. Except for the grief-stricken family, close friends and colleagues of 'Corporal Clifton Common' who may have known and shared his organizational troubles, trials and tribulations, frustration and disappointments, none may sing praises of symbolism or express glorification to his name only for reasons of mere interment in consequence of the dedicated services rendered to the citizenry, and the nation as a whole.

LEGITIMATE EXPECTATIONS
To an ambitious and deeply committed member, this will have fallen utterly short of 'Legitimate Expectations.' Given these unchallengeable revelations, it could easily be said without fear of contradiction, that on entering the 'Police Service,' he may have accepted two fate;'…(i) '…Stagnated rank; and (ii) …Death.' However, as former Commissioner of Police, 'Sir Wright Fitzhenly George KCN, QPM, CVO' had often said to his subordinates, 'Promotion comes from above' [1974 – 1990]. At all material times, he was well-positioned to know and recognized those with prospects to become 'efficient and well-conducted police officers' [Section 15: Police Act; Chapter 330]. Though some colleagues he taught and led as 'Constables,' he harbored no ill-will against them. He expressed no qualm or pent-up feelings of rancor. Moreover, never a moment he delighted in their shortcomings nor in whatever he may have seen as professional deficiencies.

INSULARITY AND PERSISTENCY
In developing this point, it has been seen with some degree of 'Insularity and Persistency' that some personnel have been elevated to positions that were frequently beyond their professional competency. Likened to the 'Mighty Sparrow's description of the 'Good Citizen,' and being the 'architects of oppression, in recent times, it has been reported that those at the top had been the saboteurs of the professional development of others. Consequent upon this, the competent, loyal, dedicated and committed, are not only frustrated and demoralized, but also driven to the depths of despair. This may have been the experiences of 'Corporal Clifton Common.' For the unbroken service of some twenty-nine (29) years, he had barely advanced to the lowly rank of 'Corporal of Police' [April 1, 2019].

UPWARD RANK MOBILITY
As it affects 'Corporal Common's 'Upward Rank Mobility,' likened to scores of other devoted, efficient and competent members, he had seen personnel fifteen (15) years his junior, shot through the ranks as fast as 'Jamaica and Olympic Sprint star, Usain Bolt' ran through the tracks and awarded 'Medals of Gold.' He had seen many being elevated to 'ranks of, and above Assistant Superintendent of Police,' far beyond their professional competencies. Yet in his tenure, the deceased Corporal seized no opportunity to sow seeds of discord or caused disaffection or showed animosity to those that ultimately became his Superiors.
RUNNING FROM FIRE
If it were not so, then why 'Fire Brigade Inspector Tyrone Boyer' had to be embarrassingly exposed to perform duties at the 'Coroner's Inquest' touching the tragic death of Corporal Clifton Common? [February 15, 2021]. It appeared that this 'Inspector' may have had a particular assumption. He may have believed that he was responding to the scene of a house fire. However, he may have been naïve not to assume that those that were trained to perform such duty, was in fact, 'Running from Fire.' Notwithstanding, he should be recognized, rewarded and awarded for 'Treading' where other officers in the 'Regular Police Service feared.'
OFFICERS OF MEN
Making no comparison of that which is obtained today, it was considered useful to reflect upon the longevity of tenure of former 'Commissioner of Police, Sir Wright Fitzhenly George KCN, CVO, QPM' [1974 -1990]. He believed in 'Social Justice.' Cognizant that his subordinates had 'Reasonable Expectations,' he created both an enabling environment and opportunities for their professional development. He prudently used his leadership, administrative and professional skills in ways that worked wonders. He recognized and rewarded members of the Police Service that exhibited professional competence. Guided by administrative skill and wisdom, on the often-ignored basis of; (a) '…Ability; (b) …Merit; and (c) …Integrity' [CO: 1981: B], meritoriously, he made many subordinates 'Officers of Men.'
SAFETY AND SURVIVABILITY
In the enforcement of the criminal law, particularly where such enforcement may necessitate detention or apprehension, criminal investigators know that the opposite is to be presumed. It may have been for obvious reasons the Rules for Officer's 'Safety and Survivability' dictates that at all material times, personnel shall protect themselves. Likened to other 'Shift' and other departmental personnel,' when he left his Bolans residence to report for duty at the 'St. John's Police Station,' he had not the slightest idea that he would have; (a) '…Eaten his last morning meal; or (b) …Have his last walk on Market Street to St. John's Police Station; and (c) …Would have been deployed to deal with a violent 'suspected mental defective.'
BEWARE OF SUBTERFUGE
When officers subscribed to the 'Oath of Office,' each knew what the job entails. They knew that at some point in time, they would have to interact with both the 'sane and insane.' In whichever mental state, they would have been trained to be extremely alert, vigilant and defensive when dealing with those whose liberty under deprivation. Likened to the 'Referee' in a 'Boxing Match' cautioning the boxers, they would not only have been told to 'Expect the Unexpected,' but also to protect themselves at all times. Indeed, be it in an open or controlled environment, these words would have been instilled in their minds, 'Beware of Subterfuge.' Such 'Rule,' when ignored had often indicate which officer may not hear the 'Church Bell' rings for 'Divine Service.'
PUBLIC PERCEPTIONS
Law enforcement behavior has often given rise to public scrutiny, distrust and hostility. Likened to members of society, there are some officers that not only loathe certain behavioral exhibitions, but also despised colleagues seen as exhibitionists. As it affects 'Public Perception,' it was suggested that; '…Police and police work have often been received with ambivalence and ambiguity by people; …They represent alternatively and simultaneously civil order, repression and help.' Then with some irony, the researcher further wrote; '…They are greeted variously with fear, respect, warmth and hatred' [Shane: 1980: 2]. Invariably, these have given the public reasons to be fearful of them. The small minority that was seen as exercising 'Power and Authority' outside the realm of law, have often incurred the wrath of the citizens.
MODEL POLICE OFFICER
Unlike the tiger-like fierceness, hostile attitude and the intimidatory tactic evident today, his approach to duty spoke to a mannerism that denotes pride and courtesy and actions not only guided by law, but also by reason and conscience. Likened to a 'Rose among thorns,' he had avoided thorny pollination. He was a 'Model Police Officer.' He possessed a keen sense of responsibility, a good sense of purpose and direction. These were attributes that had augured well in the eyes of the public. Yet through no fault of his, these appeared to have been lost in oblivion. Contrastingly, he would have seen colleagues that appeared to have confused protection with oppression. He may have seen a handful superimposing upon 'obligatory services' a culture notoriously marked by hostility and aggression.
PEACE TO THE LIVING
He was never characterized as; (a)'…Roguish; (b) …Thuggish; or (c)…Brutish.' He was not so disposed. The time served in the Police Service suggested that he fitted the 'Organizational Vision.' Instructively, while members of the public avoided others, many had gravitated to him. They had seen in him a 'Service-oriented mannerism.' In the execution of duty, likened to the quietude that exists in the grave, he was 'Peace to the Living' and enemy to none. This was partly due to his humble beginning, professional training, sensitivity and understanding of the environment in which he worked. He was not only well-disciplined, but also refined in his language to members of the wider society. He was duty-conscious, ever reliable and punctual for duty. In the performance of duty, when others frowned, he had been as cheerful and obliging as situations demanded, and as his discretion dictated and tolerance allowed.
SPIRIT OF FEARLESSNESS
Before his tragic demise, Corporal 'Clifton Common' was no stranger to adversity. He witnessed two heavily armed bandits spectacularly pulled of a daring daylight afternoon robbery.  On the eventful day, just after 5pm, a 'Customs officer' then under his security coverage and escort was forced into, submission. The targeted prize was the monetary contents of the of a 'Customs Night Deposit Bag.' Attired in his official Police uniform, armed bandits brazenly and unsuspectingly attacked and disarmed him. He was given no opportunity to use the Service weapon. This incident occurred as they both walked along an almost trafficless street to a banking institution in the commercial center of St. John's. Both victims escaped without physical harm. In spite of the harrowing experience, he continued to perform his duties unperturbed, showing resolution and 'Spirit of Fearlessness.'
SURVIVABILITY
As obtained in some jurisdictions a developed culture or a developing trend, suggests the merciless or indiscrete use of force upon unarmed people. As opposed to professionalism, these speak to 'Thuggish, Roguish and Brutish' behaviors. Factually, people appeared more afraid of these enforcement personnel than they are of the 'Covid-19 Pandemic' now sweeping across global nations and societies. Though these observations have been made, none may harbor thoughts that the people law enforcement have interacted with, have not been the architects of their own difficulties. However, it was to the knowledge that dependent upon existed situations or environment, personnel had to decide upon that which dictated'Survivability.' The rest was dependent upon the alert, fittest or quickest.
FAITH v FATALISM
Except that which has been determined by the Scriptures, humans may run from everything, but 'Fate.'. Interestingly, in the course of research these lines had not escaped attention. They read, 'There is no armor against fate; …Early or late, they stoop to fate' [James Shirley: Glories of Our Blood and State: 1596 – 1666]. There are still more people worldwide who believe in 'Faith,' than in 'Fatalism.' One reflects hope, while the other doom. Even so, it has been pre-determined that humans shall die; (i) '…Naturally; (ii) …Freakily; (iii) …In tragic circumstances.' This speaks true of members of Police Services' everywhere. At age fifty-one (51), stagnated at the rank of 'Constable for twenty-seven (27) years, 'Fate' has transitioned 'Corporal Clifton Common' to the other side of life.
WHEN DEATH VISITED
As anticipatory or alert as some frontline Law enforcement personnel may have been, several were known not to have survived to see the dawn of a new day or the sun sets or to hear birds chirp in the trees or to hear babies cry. When this happens, know that the 'Bell Tolls.' Now, 'When Death Visited' upon Corporal Clifton Common, it was not due to an attack gunman usually unleashed upon victims. As 'Fate' often determines it was a vicious physical attack launched by a known previously institutionalized person. He was suspected to have been void of 'Sound Memory and Discretion.' This shall have been known not only by reasons of expressions removed from reality, but also by behavior reasonably believed to be consistent with lunacy.
BRUTAL TERROR
Allegedly brutally battered and bruised by an enraged twenty (20) year-old suspected male mental defective,' he appeared to have suffered a most brutal attack. Incidentally, it was not on 'St. John's Street,' where he had encountered his assailant, but at the 'Police Lock-up St. John's Police Station' [February 11, 2021]. Eyewitness account suggested that he was subjected to 'Brutal Terror.' Before an officer could scamper to the 'Police Guard Desk' for assistance, his life had been snuffed out. His body reportedly laid motionless in the 'Police Lock-up' he had earlier confined him. Bleeding profusely from the 'face, nostrils and mouth,' those witnessing the tragic turn of events knew that he was quietly 'Giving up the Ghost.' Even as 'Emergency Medical Services' personnel quickly rushed to provide assistance, his pulseless, motionless and lifeless body told the saddest of stories. The 'Ghost' freed him up.
PREGNANT WITH HYPOCRISY
Now that he is dead and gone, tributes in words and songs will be rendered in memory of a fallen colleague. Such tributes shall not be disguised in sentiments void of honesty and sincerity. Though glowing, they may bring neither comfort to fools, nor will they be of consequence to the dead and bereaved. For in the light of his negligible achievement for; (i) '…Longevity of Service; and (ii) …Stagnated position of some twenty-seven (27) years in the enlisted rank of Constable'a 'Police Leadership' may not only provoke the spirit, but also run the risk of being seen as inconsistent with his achievement. Such sentiments may also impress his bereaved family as being 'Pregnant with Hypocrisy.'
POLICE LEADERSHIP
It is obvious that law enforcement appeared to have been overwhelmed with responsibilities foisted upon the 'Police Service.' In spite of inter-agency cooperation, such responsibilities have been far removed from the normal duties of law enforcement, more specifically, maintaining Rule of Law.' Now, of all places, the last place a 'Police Leadership' would wish to hear tragedy visited upon those under its command, is within the controlled environment of a police precinct. While it is not necessarily considered sacrosanct, it is a place that shall always be adequately staffed and properly supervised. These may have factored when somberness descended upon the 'St. Johns Police Station.' It had nothing to do with the 'Covid-19 Pandemic' that had earlier made its presence felt.
TESTICULAR FORTITUDE
It has been the experience that men highly organizationally-positioned, had dared to 'Tread where Angels fear.' Such men could learn from 'Chief Health Inspector Sharon Martin.' Clearly not endowed with 'Testicular Fortitude,' but whatever her endowment may be, she had publicly revealed that employees of the 'Central Board of Health had become 'Tired and Weary.' Charged with enforcement of 'Covid-19 Pandemic Regulations,' depleted personnel for one reason or the other, Law enforcement appeared no different. This neither reflect discussions with, nor advocacy for the Police Service. From a purely professional perspective, when personnel had been ebbed into demoralization, invariably such had impacted negatively upon their ability to perform their normal duties of crime prevention and detection to the satisfaction of the citizenry.
EVEREADY BATTERIES
Whatever may be thinking, there appeared to have been harbored belief that personnel are always fully energized like 'Ever-Ready Batteries.' Aint so at all. Still, Law enforcement personnel know that when it may not have been in the actual execution of police duties, the membership was legally bond to the citizenry. Thus; (i) '…State of Public Emergency: (ii) …Curfew; and (iii) …Covid-19 Pandemic' or not, should the exigency of duty does not allow or the Coronavirus has not placed them in; (a) '…Quarantine; (b) …Isolation; or (c) …Underground,' tired and weary or not, they are required to be of service to the citizenry.
ADDITIONAL HUMAN RESOURCE
Recognizing the apparent overwhelming position, Ministers within the Gaston Browne-led administration sought to bring respite. When the Executive arm of Government decided that 'Additional Human Resource' ought to be provided to the Board of CBH, 'Commissioner of Police Atlee Rodney' shall have breathed a welcome sigh of relief
INTERNAL RESSURES
Organizationally, all members of a 'Police Service' are expected to contend with internal pressures. Equally as much, such has been the same with those emanated within communities, and by extension, the wider society. On the inside, it was usually with the organizational leadership. Blatantly or glaringly there have been exhibitions of discriminatory practices. These were often evidenced by favoritism. These were often compounded by 'insularity and/or cronyism,' while outside the organization, it was usually the vexing attitude and intimidatory approach of a very small minority of personnel. Additionally, the aggressively hostile behavior and egregious acts will have been seen as far removed from civility.
DEMORALIZING PRACTICES
Not infrequently personnel are either positioned to agonize over the organizational leadership, its culture, its treatment of its membership and its attitude and behavior toward the public. Invariably, and even among the upper echelon, there is as much friction as there has been treacherous cliques. There have been expressions of insularity, as it has been seen in practice. This demoralizing practice appears rife among some 'Police Service Commissioners.' In many instances the issue of origin or both internal and external affiliation have often been seen as deciding factors or determinants as to which personnel shall be positionally ranked.
CONCLUSION
It has been pre-determined that within law enforcement organizations, be it 'naturally, negligently or tragically,' members shall be laid to rest. One by one, they shall go down the valley. When tragedy struck at 'St. John's Police Station' [February 11, 2021], it had pierced the heart of the 'Police Service.' Not only had somberness fell over that precinct, but over the entire nation. There was shock an awe, as there was grief and sorrow. Some may now seek to glorify his name of 'No. 514 Corporal Clifton Common' as among the most dedicated and committed personnel. To all intents and purposes, this is irrefutably true. Today; (i) '…A family plunged into despair, re-lives the tragic and traumatic incident. They mourn as they grieve as loved-ones and friends reel in agony. Moreover, a society struggles with distraught; while a Police Service prepares to lay to rest the mortal remains.' Seemingly in averting repetition of this rather 'grotesque incident, there might necessarily be need for reviews regarding 'Operational Strategies' relevant to this incident, particularly where; (a) '…Adequacy of Staff; and (b) …Professional competence; and (c) …Supervisory effectiveness.' This takes into consideration the currency of the situation and role being played by law enforcement. ***
Advertise with the mоѕt vіѕіtеd nеwѕ ѕіtе іn Antigua!
We offer fully customizable and flexible digital marketing packages. Your content is delivered instantly to thousands of users in Antigua and abroad!
Contact us at [email protected]