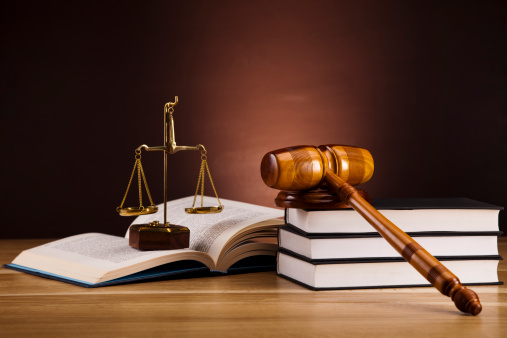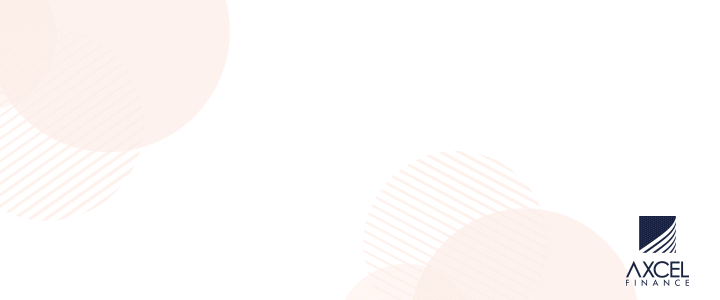 By Rawlston Pompey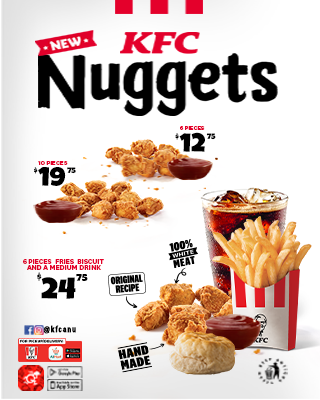 Likened to Anthony 'Thug Life' Govia, wanted for a spectacular daylight robbery and the gun-slinging Calvin 'Burger' James, in brazen gunman-style, intending to eliminate a sibling, but managed to reduce members of his family by one and the female population by two [October 5, 2018], both had been on the run from justice. While the former continues to be elusive, 'Burger' was caught and brought to justice. Contrastingly, for two female Government employees, even as they have been accused of committing certain cyber crime and have been jointly charged [2015], they had never ran as to be declared '…fugitives from justice.' That which has been known was said to be incessant pleas for the conduct of criminal trial to determine their innocence or guilt. Even for such reason, justice appeared to have been '…Running' from them.
CRIMINAL INDICTMENTS

Compounding their prosecutorial troubles was an unanswered letter purportedly written by one of the accused to the prosecuting authority for the conduct of a trial for pending '…Criminal Indictments.' Additionally, while intervention by the Ombuds-Lady has brought no relief to those crying out to be tried by a Jury of their peers, they had reasons to believe that at least an agent of the State had taken their concerns to the prosecuting authority. For many reasons, man has fought each other and suffered brutal battering and bruising. Not infrequently, many have died not just for a worthy cause, but for the elusive concept called Justice.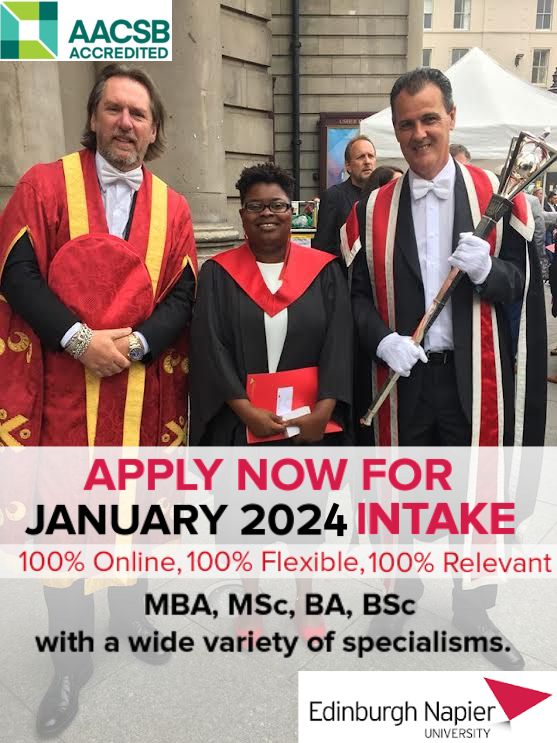 WHAT ARE THEY LIVING FOR?
Those that have met their demise may have listened to this quote, '…If a man has not discovered something he will die for, he is not fit to live' [Martin Luther King Jr: January 15, 1929 – April 4, 1968]. While suspected criminals, including '…mega-wealth fugitives' from other jurisdictions and those living in conditions that speak to squalor and indigence have either run from justice or sought haven from being returned to justice, two female accused and Government employees, have not only been crying out for justice, but may have discovered something they wish to live for- '…their freedom and liberty and their dignity and human worth, and most importantly, their families.'

NEXT CRIMINAL ASSIZES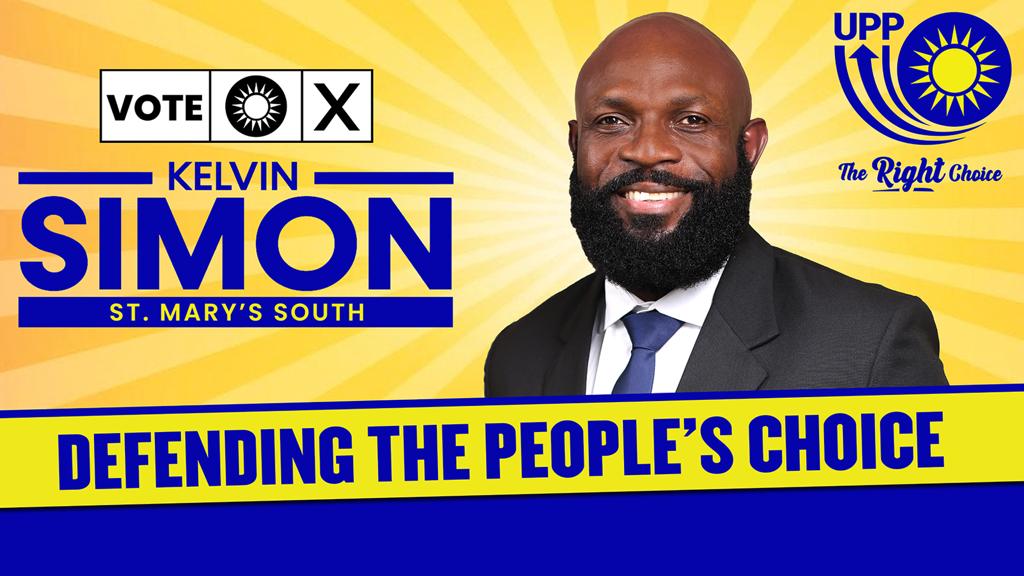 History will not only speak to their experiences, but shall also reveal to posterity their apparent unending plight awaiting to be brought to justice for a crime that appears to have flunked the '…investigative and evidential tests and now seem poised to fail the litmus test of prosecution.' Accused of committing a cyber crime at a banking institution in '…St. Vincent and the Grenadines' [October, 2015], and in an alleged joint-enterprise of defrauding one of its banking institutions, in indecent haste, the two female accused were arrested and charged with (i) '…Conspiracy to commit fraud; and (ii) …Receiving Stolen Property' within this jurisdiction. Both were committed to stand trial at the '…Next Criminal Assizes.' This is what committal Magistrates often say to those they have committed for Jury trial. Even so, accused persons on bail are placed on Recognizance to be present at the Assizes, be it, '… (i) …January: (ii) …May; and September.'

GROPING FOR EVIDENCE

Unlike the glib-talking con-artists who must interface with potential victims, cyber criminals, though not physically present, are never too far away from banking institutions, their 'ATMs' and the deposits of customers. Firsthand scrutiny of retrieved documentary evidence, suggested that the defrauded sum was almost immediately dispatched to a '…named third party on the Continent of Africa. Likened to the unimaginable feat achieved by the '…Island Girls,' who courageously rowed on stormy seas across the Atlantic Ocean to the Caribbean, in the world of banking cyber criminals have been perpetrating unimaginablefraudulentacts; accessing and taking over bank accounts, and in some instances had left depositors weeping; …financial institutions in restitution misery and law enforcement and prosecutors '…Groping for Evidence.'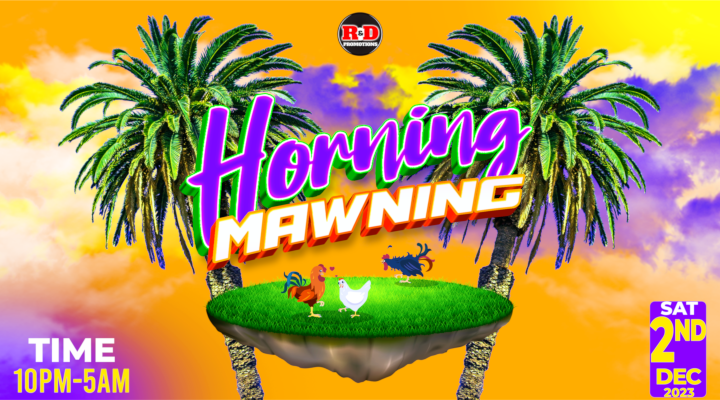 PROSECUTORIAL PREDICAMENT
Though the two female accused are not the only ones facing '…Prosecutorial Predicament,' in the rather unique case, they have not only been '…crying out for justice,' but have also sought to exert pressure in being brought to justice as soon as reasonably practicable. There are many other accused persons- some on bail and some in jail. Among them are the '…have and have not; …the meek and lowly, as well as the high-profile that may have been seen as the victims of circumstance. The Constitution provides for a '…reasonable time for those charged with criminal offences to be tried' [Section 5 (6)]. Invariably, the volume of work, human resource; infrastructural problems and other operational factors, often militated against prosecutorial expedition.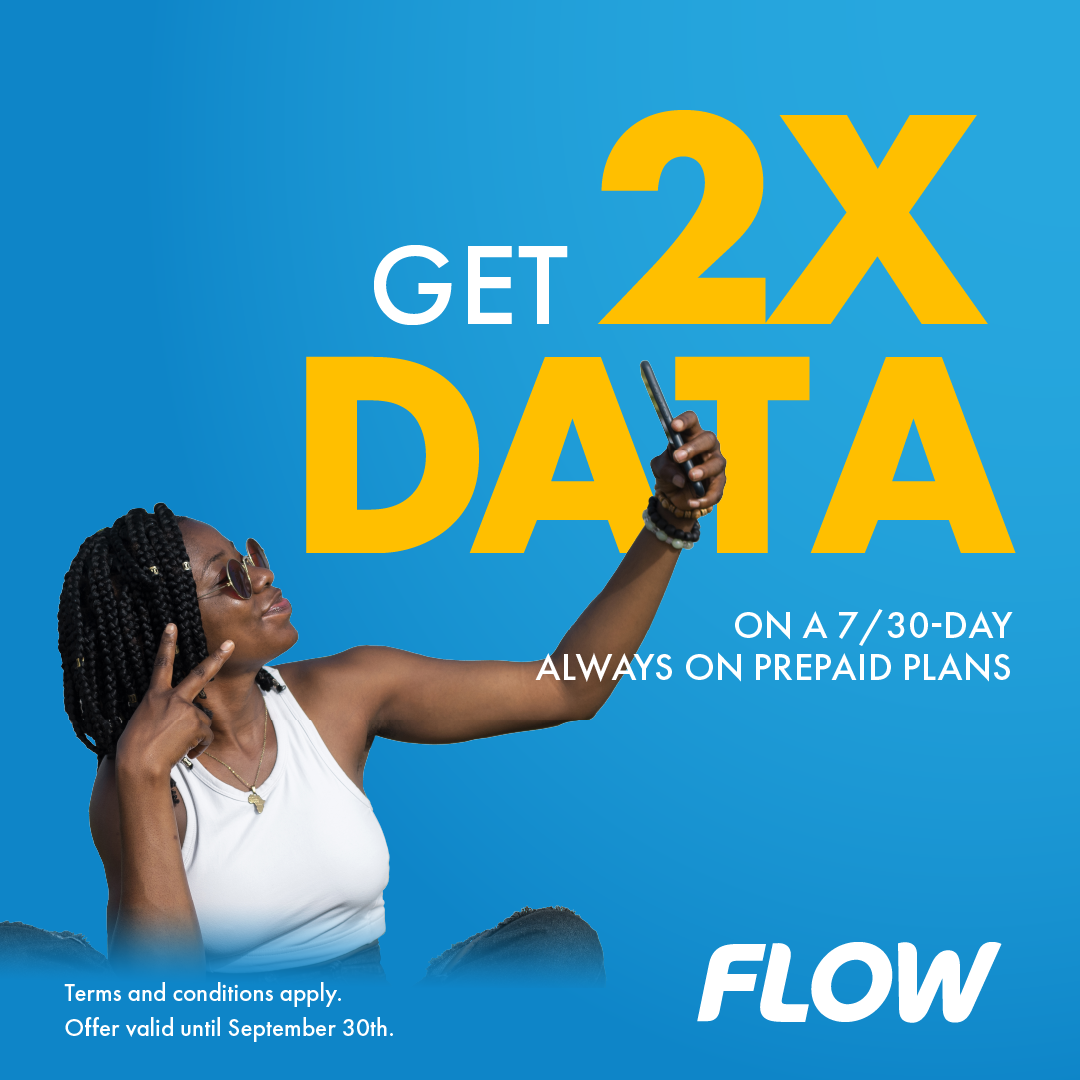 PRESUMPTION OF INNOCENCE
In the instant case, investigators seemingly driven by exuberance, may have unsuspectingly created for the two female accused and their families a dire situation that speaks to all kinds of adversities, pronounced by '…three years in financial ruin; …hardship and painful anxieties.' While there will be views that may seem contentious, it is important to speak to the prevailing constitutional right that allows for the '…Presumption of Innocence.' Unlike situations in which people had often found themselves, there have been those that may have found themselves in more awkward situations. Some had been placed under intense public scrutiny with hovering dark clouds of suspicion. Fortuitously, some continue to enjoy the novelty of public life.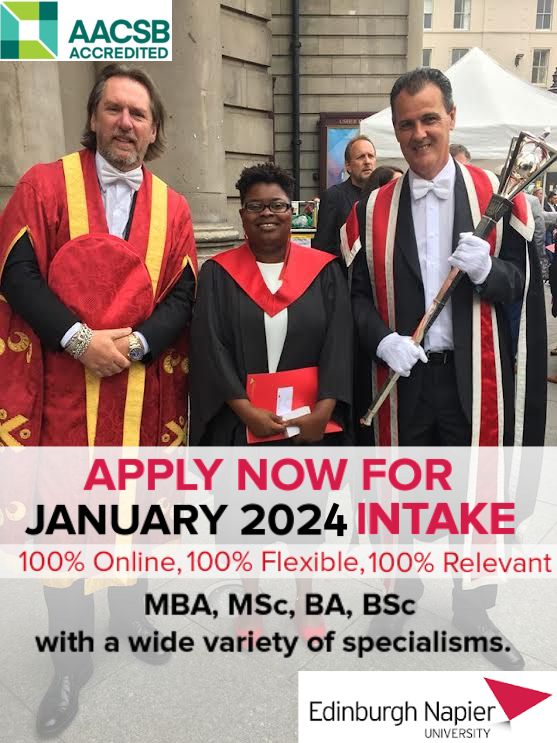 EVIDENCE
Except for a plea of guilty where procedurally, full trial is suspended, such presumption is maintained during trial in which the evidence adduced shall conclusively prove guilt beyond reasonable doubt. This is obtained in most democratic societies [CO: 1981: Section 15 (2)]. As present holder of the office of Director of Public Prosecutions (DPP), Anthony Armstrong would respond to cases that appeared starved of evidence and showed no reasonable prospect of conviction, he would quietly say to police investigators '…There is not even an iota of evidence.' Fromprofessional training; practical investigative and prosecutorial experience, when one speaks to evidence, he speaks to (i) …That which makes a fact evident; (ii) …That which supplies proof; (ii)…The means by which a fact may be proved or disproved' [Laws of Evidence]. The instant case appears woefully starved of that which should represent facts or lends support to the fact in issue.

INTERNET BANKING
As technological advancement has been made, not only has this impacted business transactions, but has also forced many into adaptations. Even as, it provides for convenience, some uses are fraught with problems. Among the uses has been 'Internet Banking.' This innovative, but technological service has brought business and banking transactions into the homes and offices of users with lightening speed. As people seek to conduct legitimate banking transactions, others in the cyber world, have been devising methods to relieve them of bank balances. While customers toiled to make deposit, the sophisticated or technologically-savvy hackers simply click to withdraw significant sums of money from their savings or business account. For these reasons, customers shall assist banking institutions to worry less about cyber criminals. This may be done through the avoidance of dangerous messages prompting '…verification on banking credentials.'
GLOBAL PHENOMENON
None may deny that this is the age of information and technology. None may also deny that technology has not only allows for social networking and sending messages to families and contacts, but also made business transactions easy and convenient. For such convenience, an innovative technological service called '…Internet or Online Banking' has now been seen as a '…Global Phenomenon.' This service allows for inter alia; '…Money transfers; …Payment of bills; …Loans or Overdrafts; …Re-ordering Checques; …Making online purchases; …Re-imbursing friends with funds or simply making reservations. These can be easily performed from '…homes on desktops or anywhere on laptops and mobile phones' [Wikipedia].However, likened to the careless use of fire, costs and consequences often come to those that would have been unmindful of the constantly lurking technological dangers.
SEQUENCE OF EVENTS
A siphoned-off sum of money (XCD$28,000) duly accredited to a Vincentian national, then a '…level 3 student at the Mona Campus in Jamaica' [October 20, 2015], reportedly disappeared from her '…St. Vincent and the Grenadines account.' Breaching whatever security measures that may have been in place, even banking officials and/or monitors appeared to have been fooled by the adeptness of cyber criminals using highly technological sophistication. Adding insult to their intelligence, the siphoned funds were then transferred to a legitimate know Account in another 'OECS' country in the Leeward Islands, through the victimized bank. The legitimate account holder reportedly withdrew the suspect-funds from his/her account and dispatched to third parties through a money transfer entity in Antigua and Barbuda.
CYBER SCAM – CYBER CRIME
The experts have determined that invariably, 'Phishers' (technological term) had used social networking for recruitment purposes. Face Book contacts often provide the platform in seeking pertinent information on potential recruits by third parties already in the scamming operations. Through this medium, many unsuspecting participants had been recruited, influenced and induced with incentivized commissions for their willing participation. For clarity of understanding a '…Cyber Scam' is also a '…Cyber Crime.' Such activity includes monies reportedly siphoned off business or savings accounts. The proceeds are then sent to those so induced by a commission either to a banking institution of the same branch and then filtered through money transfer agencies. After a clearing house process, recipients then received and dispatch through the same agency to '…physically unknown recipients in a foreign country.'
PROSECUTORIAL JURISDICTION
When Face Book Messages offered '…Money-Making Opportunities' to potential agents/facilitators for the transfer of varying sums of money, it appeared that candidates may have been naïve in assuming that such activity had legitimacy. Further, since the recipients were identified with '…African Christian names and Western Surnames,' this may have been sufficient to raise reasonable suspicion of an international scam. Interestingly, in spite of evidence that '…two female facilitators in another State' speaks to their involvement as being recipients of funds through '…two non-banking money transfer agencies,' they have been formally charged with "…Larceny and Receiving and Conspiracy to Defraud' a bank in another regional State, distant from the State in which a customer's savings account bank was reportedly victimized. Attorneys familiar with these developments have contended that such course of action not only defies logic, but also begs for '…Prosecutorial Jurisdiction.'
GROSS OPERATIONAL NEGLIGENCE
The frequency of withdrawals from a single account (11) over a seventy-two hour period, made the transactions capable of being described as brazen and alarming. When the unauthorized transactions were over, a customer at a banking institution in St. Vincent and the Grenadines had been victimized of almost '…XCD$28, 000. Consequent upon this development, it might reasonably be concluded that regional banking institutions have also been experiencing bourgeoning financial losses. Apart from other possible contributing factors, customers may find it painfully difficult not to attribute these withdrawals to monitoring-deficiency. Financial investigators may attribute these transactions to '…Gross Operational Negligence.'
FRAUD CAPITAL
The allegations against the two female accused of having been involved the '…hacking of a Savings Account' at a banking institution on Halifax Street, Kingstown, St. Vincent and the Grenadines,' was not only farfetched, but most ridiculous. It begs the question '…Why the victimized bank did not seek the intervention of the Criminal Investigations Department (CID), headquartered in that jurisdiction?' Law enforcement agencies know that the '…Fraud Capital' of the universe is located on the African Continent. In the instant case, the masterminds were reasonably suspected to have operated, either within the Caribbean region or from Continental Africa. An investigative theory suggested that in order to make untraceable the proceeds of the crime, such proceeds may have been repatriated back to masterminds through money transfer systems on that continent or some other foreign locations.
ADMINISTRATION OF JUSTICE
As it has been for many accused persons, so it has been for these two jointly-charged accused females. Over three years later, a trial date appeared to have eluded the two accused. Harbor no illusions. Framers of the Constitution anticipated that delayed trials will occur. Consequently, accused persons, most likely, would frown or express personal views over the lengthy delays and their frustration and disappointment over the slow pace in the '…Administration of Justice.' This concept speaks to that which appears fair, right and just. It cannot be fair, and neither can it be said to be right and just for criminal charges to be dangling over the heads of those that have been '…pleading to be tried in open Court.'
BASTION OF HOPE
Anticipating that people may have legitimate or justifiable reasons to cry out, one of the founding constitutional principles speak to '…recognition of law as the symbol of public conscience.' Then the Judiciary that has pride itself as the '…Bastion of Hope,' appeared to have driven many people in to a wretched state of hopelessness. Now with witnesses scattered across the region '…St. Vincent and the Grenadines; …St. Kitts/Nevis; and '…Jamaica,' all tendering evidence of mere formality, one can professionally say there is not even an iota of evidence, necessary to engage the attention of a Jury. This, however, is the calling of, and shall be left to the consideration of the '…Director of Public Prosecutions (DPP).'
LYING EXCUSES
Invariably, an unscrupulous officer of the Court emerges, presenting himself as a paragon of legal virtue. Then disguisedly he used his intellect and criminal exploits, not only in frustrating the innocent and unsuspecting accused, but also in frustrating the criminal justice system. For many accused persons, their troubles may be linked to the behavioral attitude of that small minority. Such might easily be discerned from the lyrical content of a social commentary by renowned social commentator Slinger Francisco, 'Mighty Sparrow.' In his '…Lying Excuse,' commentary,he offered as many as he could, then said '…That is all; …That is all' [Song Lying Excuses: You Tube]. Though facing adversities and uncertainties, for the two female accused, such excuses are really not all. Jointly charged with two cyber crimes, while awaiting a date for trial, certain attorneys were said to have been '…running riot' with legal advice and suggestions in overcoming obstacles or hurdles in the way of prosecution.
AVOIDANCE OF DOUBT
For the '…Avoidance of Doubt,' insinuation and/or negative aspersion, it should be understood that the prosecutorial role of the 'DPP' is primarily one that represents the public interest. Thus, the power to prosecute or not to prosecute resides only in the holder of such office. Such powers are constitutionally devolved on the person so appointed. Such person has the sole prerogative in exercising or making determinations as to which case or cases may engage the attention of a Jury. It shall also be understood, that such person is not subject to the directions or control of any person or authority. The constitutional provision states, '…The powers conferred on the Director of Public Prosecutions are vested in him to the exclusion of any other person or authority' [CO: 1981: Section 88].
PROSECUTORIAL INTEGRITY
There have been two distinct characteristics about those holding the office of Director of Public Prosecutions (DPP). Those with certain knowledge not only speak to their professionalism, but also to their '…Prosecutorial Integrity.' Therefore, none may attempt to invite animosity and rebuff, one should know that they encourage no conduct that has potential for inter alia, (a) '…affecting public confidence; (b) …strained relations; (c) …harmful to the Code of ethics; (d) …his reputation or (e) …likely to bring his office into disrepute.' Thus, when accused persons are reportedly '…advised to advance specific sums of money,' either to have trials fast-forward or discontinue, if it sounds fishy, then consult a fisherman. If a precursor was not mentioned, then accused persons may accept a prosecutorial delay as a matter beyond the control of the office of the 'DPP.'
IMPLORING THE CITIZENS
Framers of the Constitution implore citizens to demonstrate a commitment to '…an undivided allegiance' to the law and '…not to be limited by any private views of justice or expediency' [CO: 1981: Principle D]. Only the naïve, the simpleton and the gullible would believe that when '…Justice is delayed, it is not denied,' and that those affected will not express abhorrence of a criminal justice system or a Judiciary in which only the affluent, '…fugitives from justice' or otherwise, could manipulate these institutions to good advantage. Likened to Prime Minister Gaston Browne, no single entity shall have a '…monopoly' on essentials that power the nation's progress or development [Antigua News Room: February 10, 2019].
CYBER CRIMINALS
The proliferated use of technology, no doubt, has seen as many fraudsters and scammers, equally as much as there are cyber criminals. Those in hacking mode have been unrelentingly in targeting unsuspecting victims with messages that demand responses. Equally as much as non-cyber criminals have used conventional ways in perpetrating criminal acts against the hapless in society, 'Cyber Criminals' have been wreaking havoc against those transacting online business transactions. Stealthily and with fox-like cunningness, many have employed their wit in religiously "…Phishing" for targets. Computer experts have ascribed this name with explanations, that means '…Identity Theft.' This is reportedly achieved through accessing of personal information, including bank credentials. Such data was said to have been fraudulently used by those impersonating the true owners. For instance, data is unknowingly obtained when '…unexpected messages' appear in inboxes. Likened to that which reportedly '…kills cats,' an inquisitive click and unsuspecting responses to prompts could see unauthorized transactional activities on sizeable bank balances.
OPERATIONAL VIGILANCE
It is therefore, incumbent on banking institutions that in their attempt to reduce financial losses, vigilance at ATMS shall be increased. Though not necessarily through cyberspace where '…Phishers and cyber criminals' constantly surf, customers may wish to consider greater scrutiny of accounts for suspicious transactional activities. It has been the experience that with relative ease, large sums have been deposited at banking institutions. Conversely, with relative ease andspeed,' banking institutions have been defrauded of appreciable large sums of depositor's money. Since in cyber space criminals are constantly phishing, nothing shall be presumed as impossible or beyond their reach. Thus, banking institutions shall know that increased '…Operational Vigilance' is a prerequisite for protection against cyber attacks and significant financial losses.
DISTURBING PHENOMENON
Those that would have availed themselves of internet banking services know that itnot only allows for bank accounts to be accessed and managed, but also accessible to sophisticated international cyber criminals. These criminals continue to 'relish and flourish' in this service. In spite of counter-measures to protect customers and banking institutions, a rapidly growing population of cyber criminals has made their activities a '…Disturbing Phenomenon.' They have, and continue to reduce bank balances by sheer sophistication and simple clicks on the buttons of computers and cellular phones. In some respects, users of such services may have shown disregard to secure banking advice and/or practice, thereby exposing their accounts to the inevitable. Even with such risks or setbacks, it has not only eliminated visitations to banking institutions, but also inordinate delays in lengthy queues. While such services eliminate physical contact with or interfacing with tellers.
SKILLFUL HACKING
Apart from opening and unwittingly responding to e-mails or making telephone calls, research has shown that with '…Phished data and skillful hacking, little difficulty is encountered by international hackers in accessing legitimate bank balances. Likened to con artists, developing particular skills, international fraudsters and cyber criminals are known to have used their expertise in visiting or hacking into targeted computer systems, irrespective of locations. While businesses and banking institutions have been fighting in futility to stave cyber-hackers, customers shall assist in protecting, not only their balances, but also their data and banking credentials.
UNIMAGINABLE CONSEQUENCES
Those on social media, responding to messages and/or accepting offers of online job, they shall know that some responses may bring unexpected difficulties and '…Unimaginable Consequences.' Likened to different '…mode of operation' (MO) in Trinidad and Tobago [ANR: February 12, 2019], bank accounts everywhere are being dramatically reduced through unauthorized transactions at '…ATMs,' as had been several case within this jurisdiction and the instant case involving a banking institution in St. Vincent and the Grenadines. A '…BBC Scam Alert,' informs that '…The reality is scammers are based in every country.' Known for his fraudulent exploits, a 40 year-old fraudster called '…Mike or Nigerian Prince,' was said to have been the mastermind behind the operations of a '…multinational network.' This wassaid to have a net worth of some '…£60 Million' [BBC: August 1, 2016].
CONCLUSION
For over three years awaiting trial, the rallying cry of the two female accused, as has been the same for many other accused persons has been'…Justice delayed is justice denied.' Even so, in their moments of anguish and anxieties, they desire nothing more from the prosecuting authority, than taking appropriate action in bringing them before the Criminal Assizes where their innocence or guilt shall be determined, or where it appears '…there is no reasonable prospect of conviction,' to bring closure to the proceedings and thus end their anxieties and frustration. Their experiences may have valuable lessons for others. This is so, particularly, when it involves money transfer across frontiers to persons who may only exist by names and are not traceable. They shall know that opportunities that often seemed too good to resist or neglect, are often poised to bring woe to the unsuspecting. As much as an inducement might be overwhelming '…funds that beg for sources and financial transactions that are starved for legitimacy,' likened to some human relationships, they shall avoid entanglement. Thus, incentivized opportunities to receive and send monies to unacquainted or unfamiliar persons shall be declined. These are of no concerns to the two female accused that are currently facing triple jeopardy of (i) …Job interdiction; and (ii) …Criminal prosecution; and (iii) …a life of continuing financial hardship.'
Advertise with the mоѕt vіѕіtеd nеwѕ ѕіtе іn Antigua!
We offer fully customizable and flexible digital marketing packages.
Contact us at [email protected]