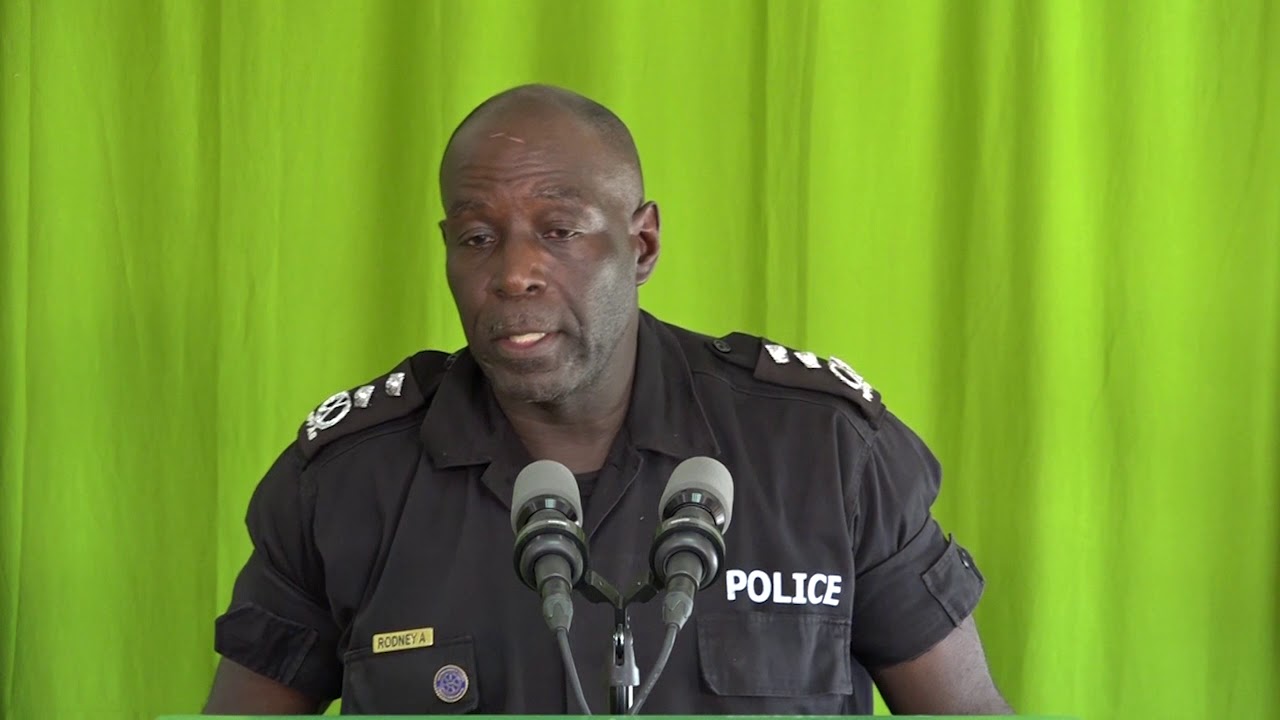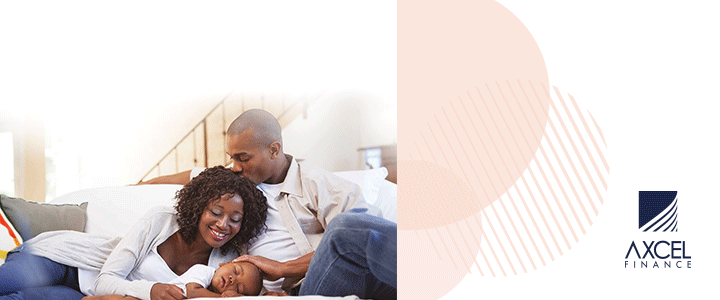 RAWLSTON POMPEY

Where there was no commonality of understanding of one's '…powers; …role and functions; …areas of responsibility and/or procedures, though not necessarily so in the instant case, this has often revealed evidence of '…incompetence, ignorance or indecisiveness.' It might reasonably be concluded that '…if the ends satisfy the means,' the leadership of a Police Service Commission (PSC' is capable of exerting undue influence, as to exploit those that might be seen as '…positionally vulnerable.' Though it speaks not to positional vulnerability, when the 'PSC' attempted to exploit the office of the Attorney General, Steadroy 'Cutie' Benjamin, it may have been grossly lacking procedural knowledge. However, a clear victim of such may have been newly appointed Acting Commissioner of Police, Attlee Rodney.
PERSPECTIVE

This commentary looks at, the handling of the '…Calamitous Affair,' involving Commissioner of Police Wendell Robinson by the Police Service Commission (PSC). It looks specifically at, (a) …Referral of Complaints to acting Commissioner Attlee Rodney; (b) …Tasking of Deputy Commissioner with the investigative oversight; …Making affidavits for Respondents; (c) …Questionable procedures; (d) …Appointment of Special Constables for disciplinary investigations; and (e) …Terms of Reference.' For clarity of understanding, the responsibilities of Commissioner of Police (COP) and powers and functions of the Police Service Commission (PSC) are definitively not the same. Better positioned to speak to his demise, suspended Commissioner Wendell Robinson has laid claims against his '…onetime fraternal colleague; …friend and confidante,' Attorney General Steadroy 'Cutie' Benjamin. He accused him of exhibiting belligerent attitude towards him. This he believes could lead to a plot for his demise. However, he dismissed this as '…ludicrous' [OMG: June 7, 2018] or perhaps, figment of imagination.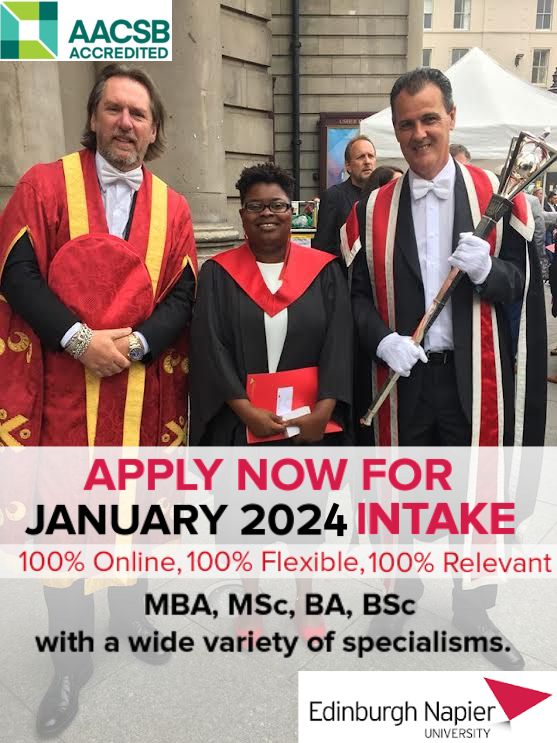 COMEDY OF ERRORS
The Chairman of the Police Service Commission Attorney Kelvin John shall have known or reckless not to know that disciplinary action initiated against any Police officer falls outside the purview of the executive branch of government. Moreover, he shall have also known that '…collective disciplinary action initiated against a '…Commissioner of Police by his Commission, remains the collective responsibility of the Commission.'  That which recently transpired and involved embattled and suspended Commissioner of Police Wendell Robinson and its referral to his Deputy, now promoted to act as Commissioner for inter alia, (i) '…his investigation; (ii) …findings and recommendations; and (iii) …possible proffering of disciplinary charges' to be heard by his Commission, under his Chairmanship, speaks not only to a farce, but also a '…Comedy of Errors.'

WARNING OF RETRIBUTION

Nonetheless, he must feel satisfied with this '…Warning of Retribution. The following, however, are not his lines, but phrased and included only for a light humorous moment: '…Kelvin playing Bo-Peep; …Cutie playing hide and seek; …Rodney playing for keep; and …Albert more powerful than a four-wheeled jeep; …They all want to see me weep; …Some ringing bell; …To bury Wendell;…Some scampish like hell; …Yet on me, plenty lies they tell; …They want to see me crawl; …If that's the way they think; …No matter what they drink; …Ponché Diva or rubbing alcohol; …No way Wendell getting into brawl; …Those standing tall; …And want to make me small; …Many will run, pant and bawl; …And like autumn leaves [Nat King Cole: YouTube] some will fall; …Despise me for things that look dread; …I will cherish them until ah dead; …So if it is their desire; …They can punish me with brimstone and fire; …Though they plan my demise; …Like an eagle Wendell will rise; …But be warned: …From squealer to traitor, lodger and brother; …Where they pushed Robbie to fall; …The devil will be there to make Soul Call; …For enemy and foe, even Ray John and all; …On Judgment Day; …Their names will never be called; …Though they broke up my life in parts; …Pricked me with darts; …Until we depart; …Still love them with all my heart' [Rawlston Pompey].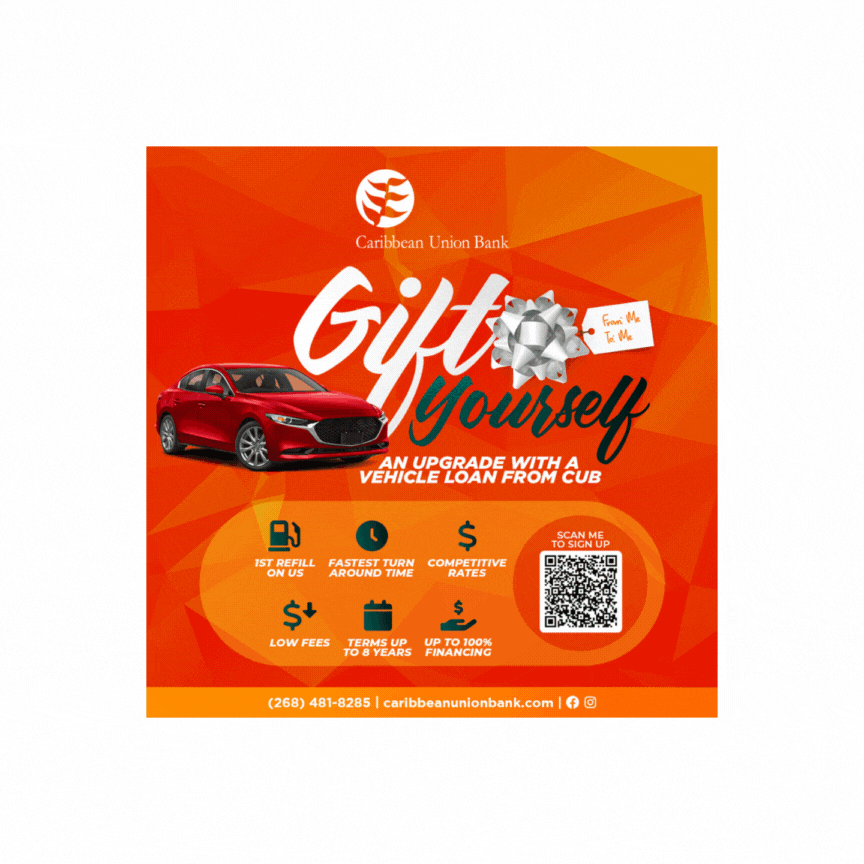 CHAIRMANSHIP

Positionally, while a privileged few enjoys the novelty of '…Chairpersons of Commissions,' displaying impressions of intellectual superiority, reducing the value of other members to numbers, these members not only see them as '…impressionable charlatans,' but also weak, indecisive and incompetent. That may not necessarily be the case within this jurisdiction. However, Chairpersons shall know that in the first order of chairmanship, there shall be respect for the members. They shall know that the Chairman is not the Commission. Thus, if a membership is seven, such number constitutes the Commission. Save and except it is seen to be or so allowed to happen, there is a participative-style of democratic chairmanship. There is collective responsibility that encompasses inter alia, '…taking appropriate actions, fearlessly and decisively,' yet rationally and fairly. More importantly, it is taking responsibility, even when a decision appeared starved of rationality. It has never about abdicating responsibilities and running to the executive when no difficulties exist.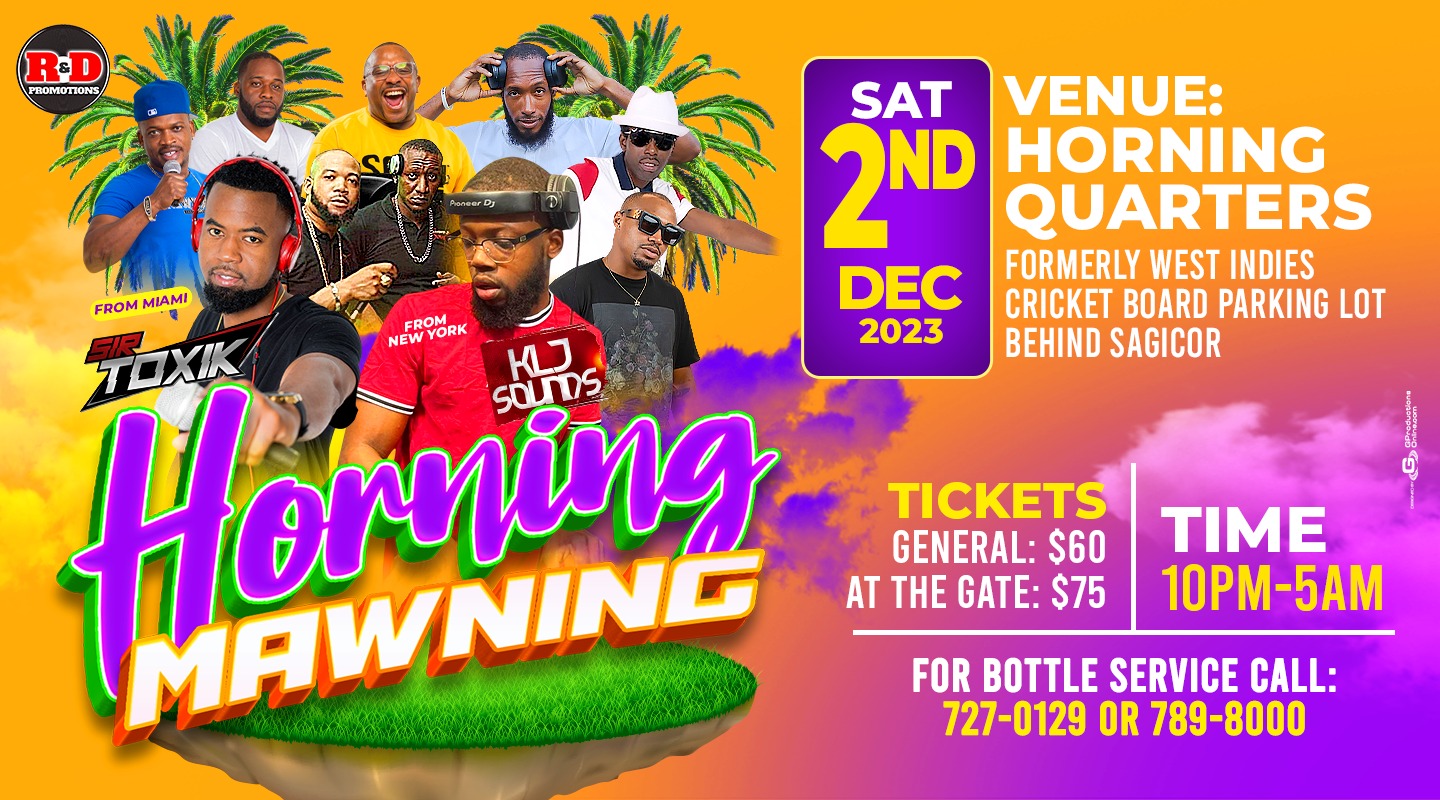 POLICE DISCIPLINARY CODE
The Law is said to symbolize the public conscience and that every citizen owes to it an undivided allegiance.' The citizens not only look to the Police in times of crisis, but also for leadership. Expectations are high. They expect that police officers shall lead '…exemplary lives as contained in the Law Enforcement Code of Ethics.' They see these as requisites to enlist public support and cooperation. Most of all, they expect officers to approach their duties with tact and discretion. More fundamentally, they expect officers to exhibit behavior consistent with good discipline. Naturally, when officers are accused of indiscipline, a line is drawn, demarcating '…good discipline and conduct considered inimical to it.' Incidentally, Commissioner of Police Wendell Robinson has been alleged to have veered away from the demarcation line. This has subjected him to inter alia, (a) '…allegations of inappropriate conduct; (b) …suspension from office; and (c) …disciplinary investigations.

COMPLAINT AGAINST COMMISSIONER
When the disciplinary regulations were given parliamentary considerations, it appeared that legislators may have considered it unlikely or unthinkable that Complaints of '…unwanted male-sexual advances' will have been made against a serving Police Commissioner. Though the Constitution and the Police Act provides for the exercise of disciplinary control over members of the Police Service, referrals to the Police Service Commission' are contingent upon that considered by the Commissioner.' These primarily affect (i) Recommendation for suspension, pending investigation, and where so instituted, outcome of a hearing by designated Trial officers (Constables/Corporals) and the Police Service Commission (PSC) (Sergeants to Deputy Commissioner). It becomes more complex when it involves the Commissioner himself; (i) …No complaints can be made to him; (ii) …none will be referred to an investigating officer; and (iii) …no referrals will be made to the Police Service Commission by the accused Commissioner.'

POLICE AUTHORITY
Given these hurdles, complaints against a Commissioner shall be made directly to the '…Police Authority'- the Police Service Commission. Based upon their constitutional powers, functions and responsibilities [Section 105], the disciplinary body shall decide not only how the complaint should be handled, but also the appropriate action, if any, to be initiated against the offending Commissioner. If it decides that the gravity of the allegations dictates '…suspension,' it is empowered to do so under the Police Act [Sections37 & 16: Chapter 330]. There is still a fundamental hurdle to overcome-investigation. If it decides to suspend, this necessarily means implications for command and control structural changes within the ranks. For instance, the most efficient and competent senior officer between the ranks'…Assistant Commissioner to Commissioner will be identified as suitable successor, albeit temporary.' There is still another hurdle to overcome. There has to be consultations with the Prime Minister, whose prerogative includes ''…approving or objecting' [CO: Section 105 (3)].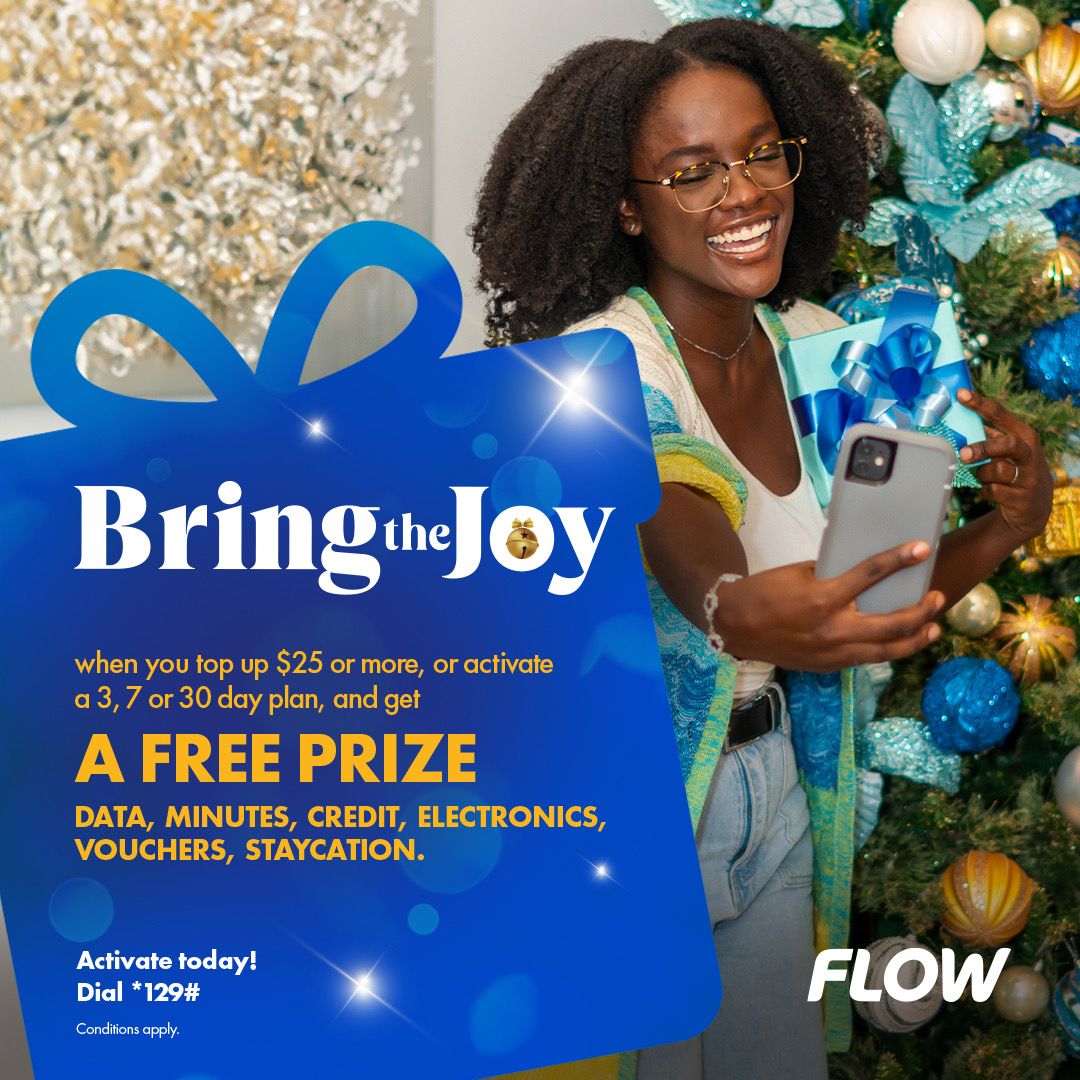 DISABLED INTELLECT
The Prime Minister approves, as in the case of '…Acting Commissioner Attlee Rodney.' The Commission is still faced with deciding how it would handle the investigation into the allegations against the suspended Commissioner. Having appointed the Acting Commissioner, should it abdicate its responsibility and passed the buck to the new acting Commissioner to investigate or caused investigation into the conduct of his superior? Except the 7-member Commission are all of '…Disabled Intellect,' this should be far away from their consideration. Clearly, the Acting Commissioner had initially seen the situation through eyes that looked at '…moral integrity; …principle and professional ethics' than at position, privilege and grandeur.
INVESTIGATIVE QUANDARY
When a rumor surfaced that Acting Commissioner, Attlee Rodney would conduct investigations into the allegations against suspended Commissioner Wendell Robinson, it spread like wildfire. Members of the public, the media and certain interest groups, not only voiced concerns, but also disapproval. Incidentally, where the main powers reside, the Constitution makes no provisions for the Commission to investigate matters resulting from disciplinary action, independently initiated disciplinary action against the Commissioner of Police. This appears to have left the Commission in '…Investigative Quandary.'
GROSSLY RECKLESS
What had quelled the frenzy was a statement the Acting Commissioner made on national television. Cognizance that he could not be called upon to be engaged in such investigations he quickly dispelled such rumors. He said'…I don't know where the misinformation came from, but it is not possible; …It is not legally correct; …It is not ethically correct that I would be acting in his position and at the same investigating the matter against him' [ABSTV: April 6, 2018]. That which may have been obvious to Chairman Kelvin John and other members is that the Police have no '…collaborative investigative role in action the Commission had taken against the suspended Commissioner. Even with the flowery expressions, the acting Commissioner may have been led to believe that his office had a role to play in the investigation.
SETTLED LAW
It is the knowledge that a few Commissioners had made the gravest of mistakes, showing owed allegiance and obedience that were not owed to the executive.  These officers had compromised their '…independence; …dignity and integrity' and were then sacked. Several had sought redress and even after favorable rulings by Boards of Appeal or favored judicial judgments,' likened to '…a sped arrow,' none has ever returned to office. Testament of this will have been seen in the historic English case '… Regina v Commissioner of Police of the Metropolis: Raymond Blackburn Ex parte [1968: 2QB: 118]. It has been '…Settled Law' that a Police Commissioner shall be '…insulated from the executive and Police authority.' In his dicta, Lord Denning, Master of the Roll made it sufficiently clear that, '…No Minister of the Crown and no Police authority' can '…instruct; …direct; …order or command the Commissioner in the way he executes his duties. Thus, '…he is responsible to the law and the law alone.' Not infrequently environmental influences had brought perils not only those who resisted, but also those with a mentality of docility and subserviency.
 PSC- REFERRAL BODY
The Police Service Commission is not only a disciplinary-hearing body, but also a '…Referral Body.' Some members, however, were often led by those of superior intellect to believe it is not. The Commissioner functions in two capacities, administratively and operationally, while the Commission addresses referrals of (a) …promotions and transfers for its consideration; and (b) disciplinary matters directed for hearing and determination.' Except disciplinary control for action initiated by the Commissioner or that which might be initiated by it against the Commissioner, though swords often crossed, it has no other control over the Police Service or the Commissioner.
VICTIMS OF EXPLOITATION
That which the 'PSC' and some Commissioners may not know or may have been grossly reckless not to know, is that except for '…General ministerial directions' [Section 6: Police Act: Chapter 330], the Commissioner of Police is subordinate to no one, but the law. Then in a contradictory statement, the Acting Commissioner said, '…We are still trying to identify a suitable and qualified person to handle this matter [ANR: April 6, 2018]. Acting Commissioner Attlee Rodney was not alone. The first '…Victim of Exploitation' appeared to have been Police and Justice Minister, Steadroy 'Cutie' Benjamin. Through a letter, Chairman Kelvin John appeared to have successfully weaved an undetected web of deception on him. Entangling himself, by letter purportedly written and signed by 'PSC' Chairman, he may have cunningly induced a state of mind, prompting him to dispatch a letter to the suspended Commissioner.
MINISTERIAL LETTER
Seemingly based on Chairman Kelvin John's letter, without intention of causing acrimonious injuries, the Police Minister reportedly authored a letter, and caused it to be dispatched to suspended Commissioner Wendell Robinson. Consequent upon its contentious nature,' he urged an expeditious response, allowing a '…timeline of five days.' He appeared not to have been amused with the apparent officious and ill-advised '…Ministerial Letter.' It appeared that it may have been disdainfully ignored. When the media suggested that his intervention was capable of being described as '…political interference,' this he denied with vehemence. The inescapable consequences had been bad publicity and accusation of '…collaboration to cause destruction of the suspended Commissioner' [OMG: June 7, 2016].
MINISTERIAL ERROR
As the media persistently probe, cognizance that he may have made a possible '…Ministerial Error,' the letters of Complaints were hastily dispatched to the 'PSC.' The seven-member body, Chaired by practicing attorney John, appeared to have shown little knowledge of the existence of the constitutional provision, insulating the Commission from influences of, and interferences by the executive. The provision states '…The Commission shall, in the exercise of its functions under this Constitution, not be subject to the direction or control of any other person or authority' [CO: 1981: Section 99 (11)]. When it apparently sought to involve Prime Minister Gaston Browne, it may have occurred to him that the Chairmanship was in an indecisive mode. He may have told himself '…Gaston be careful.' This may have been deduced from his response to the media.
FORCE DISCIPLINE
As it relates to '…Force Discipline, after completing investigatory formalities, '…Referrals' are made by the Commissioner of Police as he deemed meet. Other matters, such as (a) '…recommendations for promotion; and (b) are also referred to that body for its consideration. Incidentally, these are among the primary constitutional functions and attendant powers of the 'PSC' as contained in the Constitution [CO: 1981: Section 105]. Except for disciplinary hearings when tribunals are convened to determine whether or not that which has been alleged as a breach of discipline, in which case manifestations of justice are to be seen to be done, other recommendations are within the sole consideration of the Commission. It may '…concur and approve or disagree and reject.'
TENURE UNDER THREAT
Even as he would like to bring closure to that which led to his suspension, it should be crystal clear to the suspended Commissioner Wendell Robinson, that there exists no possibility for his return to office. He had suspected that something eerie was looming and could descend upon his tenure. He has already identified people who may have been plotting his demise. That which may have shown manifestations of connivance may have been clear that his '…Tenure was under Threat.' This supported arguments previously advanced to the '…Public Service Board of Appeal' by attorney for former suspended Commissioner of Police Truehart O. M. Smith QPM.' Sir Gerald A. Watt KCN, successfully argued the suspension appeal, and seemed impelled to suggest that '…The whole suspension was done in connivance with the political directorate' [Montserrat Reporter: April 4, 2003].
STARTLING INFORMATION
When Acting Commissioner Attlee Rodney, took command and control of the Police Service, little did he know that he would have been entangled in investigations, the result of which may have serious implications for the career and tenure of his Commissioner. There are, but two Respondents in the Claim made by suspended Commissioner Wendell Robinson identified as (i) the Police Service Commission; and (ii) Attorney General.' Startling information in an affidavit by Acting Deputy Commissioner of Police, Albert Wade revealed that Acting Commissioner of Police Attlee Rodney, '…received a report with written Complaints from the Police Service Commission' [Paragraph 4: ANUHCV: 2018/0202]. It further states, '…I have been specially tasked by the Acting Commissioner to oversee matters relating to an investigation concerning Mr. Wendell Robinson, the Commissioner of Police' [Paragraph 3].
DEFIANCE TO LOGIC
Five months have passed since the 'PSC' hesitatingly suspended Commissioner of Police Wendell Robinson from office. The course of action, was initiated in light of complaints of '…inappropriate sexual advances' to personnel subordinate to his rank [April 5, 2018]. These complaints are now under investigation by a three-member team of investigators from the Caribbean Implementation Agency for Crime and Security (IMPACS). Wherever '…ignorance appeared bliss' and persons had taken the position not to be wise, others are most likely to subject them to exploitation. In the eyes of many, it defies logic that such team shall have been engaged to conduct investigations into what has been considered a '…purely disciplinary matter.' It also defies logic that responsibility for the investigations was shifted to Acting Commissioner of Police, Attlee Rodney, ironically appointed by the said Commission to replace the suspended Commissioner.
DELEGATORY CRUELTY
There was further defiance to logic, when the Acting Commissioner Attlee Rodney reportedly '…tasked' newly appointed Acting Deputy Commissioner Albert Wade QPM, with '…Investigatory Oversight.' Likened to people taking evasive action from swarming '…killer bees,' the leadership of the Police Service Commission (PSC) kept running when no one was chasing.  The 'PSC,' Chairman Kelvin John, has been seen as a professionally adept, respected and full of confidence person. However, either out of '…impotence, ignorance or exploitation, had shifted its investigative responsibility to the newly appointed Acting Commissioner of Police. Clearly, by such abdication, this appears to border '…Delegatory Cruelty.' The Commission will have caused him more pain than a throbbing headache. 
FATE OR FUTURE
Hell-bent on involving members of the executive, the 'PSC' Chairman Kelvin John may have made a grave mistake. When media reports suggested that the 'PSC' was meeting secretly to decide either  the '…Fate or Future' of embattled Commissioner Wendell Robinson,' it had fingered Prime Minister Gaston Browne either as a facilitator or acting in collusion to bring about his demise. As the media became intensely inquisitive and suggestive of interference, he distanced himself from the developments. Thus, with brutal frankness and fearless of implications for confidentiality, trust or inter-governmental agency cooperation, he revealed to the media that '…it was the 'PSC' that had invited me to a meeting' [OMG: April 2018]. Noah's Ark was close. Then with no other place to run, this seemed to have ended the apparent indecisive and dillydallying attitude of the Commission. Even as a secret meeting was convened, it would be naïve of anyone to believe that a Prime Minister will not be briefed on what occurred and what is contemplated by the 'PSC' in addressing it.
SUSPENSION LETTER
The incontrovertible facts are, while, constitutionally, the sitting Prime Minister determines who shall be Commissioner [Section105 (3)], it is the 'PSC' that is empowered for disciplinary reasons, to decide a Commissioner's fate [Section 105 (1)]. Finding no refuge in the executive, the disciplinary body was forced to initiate action against the accused Commissioner. Public interests and opinions often dictate the unthinkable, the inevitable and the desirable. Weathering an avalanche of public criticisms, through a carefully worded '…Suspension Letter,' the contents of which partially states, '…You are hereby suspended with immediate effect as of 5th April, 2018 from the office of Commissioner of Police, until the Commission decides otherwise; …While on suspension, you will be paid one half of your monthly salary' [ABSTV: Video: April 5, 2018]. This was decried. Through the engagement of Barbadian attorney, Sir Richard Cheltenham QC, the 'PSC' revisited and reversed its decision in respect to his emoluments.
THE AFFIDAVIT
The suspended Commissioner may also have reasons to have angst towards the newly appointed Acting Deputy Commissioner, Albert Wade QPM. Swearing to information contained in '…an Affidavit,' he said, '…I have been asked by the second named respondent (Attorney General) to make this affidavit for the assistance of the Court in view of certain questions asked by the learned Judge of the High Court at the first hearing of this claim' [ANUHCV: 2018/0202: Para. 2]. In litigious proceedings, the Judiciary was never known to have requested assistance from third parties. Assistance rendered to a party through affidavits, is clearly not for the benefit of the adjudicator, but of the party in whose favor it was made. In the instant case, the contents of such affidavit are assistance to the '…PSC and Attorney General, jointly named as '…1st and 2nd Respondents' [ANUHCV: 2018/0202].
MISERIES AND POSSIBILITIES
Invariably, a Commissioner encounters environmental turbulence and pressure, not of his making or choosing. Yet he must stand his ground, and as respect and courage dictate, reject that which is to be rejected and rebuff that which is to be rebuffed. Invariably, this position brings perilous consequences and tenure could end even before a Commissioner can say '…Jesus Wept.' Frequently, it is the Commissioner who is left to weep. While for various reason, a few regional Police Commissioners had taken very principled positions, a few never escaped the wrath of the '…Police Service Commission (PSC).' They were either sacked or suspended.
WRATH OF THE PSC
None, Commissioner, substantial or acting, may harbor illusions of grandeur or entertain feelings of indispensability. In recent regional law enforcement history, many former Commissioners had not only felt the heat of the sun, but also the '…Wrath of the Police Services Commission.' Several, may have been listed among those that had taken principled positions, even so, '…axes fell on their tenure.' Two readily identified former Commissioners are, '…Truhart O. M. Smith QPM and Vere Browne.' Both had refused to publish promotions, independently made by the Police Service Commission (PSC) that they had neither recommended nor referred for considerations. That which every serving Commissioner shall know, is that those seen to have '…outlived subservient or exploitative usefulness; or …fallen from executive or social graces, will face punishment consistent with acrimony. END THE TREND
Those known to have had such experiences are hereunder identified; '…Truehart Smith; …Gary Nelson and Vere Browne [Antigua & Barbuda: 2003: 2010 & 2015]; …Ausbert Regis [St. Lucia: 2010]; …Wilan Thompson [Grenada: 2013]; and Darwin Dottin [Barbados: 2017]. It would seem that irrespective of '…capacity and affiliation,' there is no such thing as tenure of longevity. For the Association of Caribbean Commissioners of Police (ACCP), it is not only …the End is near,' but also '…the Trend is there.' Accepting that life is filled with miseries, yet with endless possibilities, a Commissioner who feels or sees that the end is near, may peacefully '…Walk Away' [Mighty Sparrow: You Tube]. Those known to have shown defiance were simply pushed away.
PUBLIC SERVICE BOARD OF APPEAL
Framers of the Constitution anticipated that members of the Police Service Commission may influence each other and collectively make '…irrational and acrimonious decisions' against members of the Police Service. Anticipating these possibilities, they had inserted provisions for establishing an oversight-body called the '…Public Service Board of Appeal (PSBA).' This body has been given overriding powers to affirm decisions that will have been considered fair, reasonable and just. Conversely, the membership has a moral obligation to prevent arbitrary removal from office and punishments inconsistent with reason and human dignity and civilization. Those that have failed to seek its protection had suffered regrettable perilous consequences.
CONCLUSION
Members of the Commission may have been starved for memory in not recalling that (i) …the collective membership suspended substantive Commissioner Wendell Robinson; (ii) …the collective membership appointed Acting Commissioner Attlee Rodney; (iii) …the collective membership appointed Acting Deputy Commissioner Albert Wade QPM; (iv) …the collective the membership referred the Complaints to the Acting Commissioner; (v) …the Acting Commissioner 'tasked' his Deputy with investigative oversight; and that (vi) …the 2nd Respondent requested the said Deputy Commissioner to make an affidavit' [ANUHCV: 2018/0202]. Chairman Kelvin John would have been reckless not to know that '…an affidavit for the 2nd Respondent (Attorney General) is an affidavit for the 1st Respondent (PSC).' These must now be described as embarrassing shenanigans, apparently resulted from procedural ignorance.'  ***
Advertise with the mоѕt vіѕіtеd nеwѕ ѕіtе іn Antigua!
We offer fully customizable and flexible digital marketing packages.
Contact us at [email protected]